15 Photos to Inspire You to Visit Dubai
Best must visit places in Dubai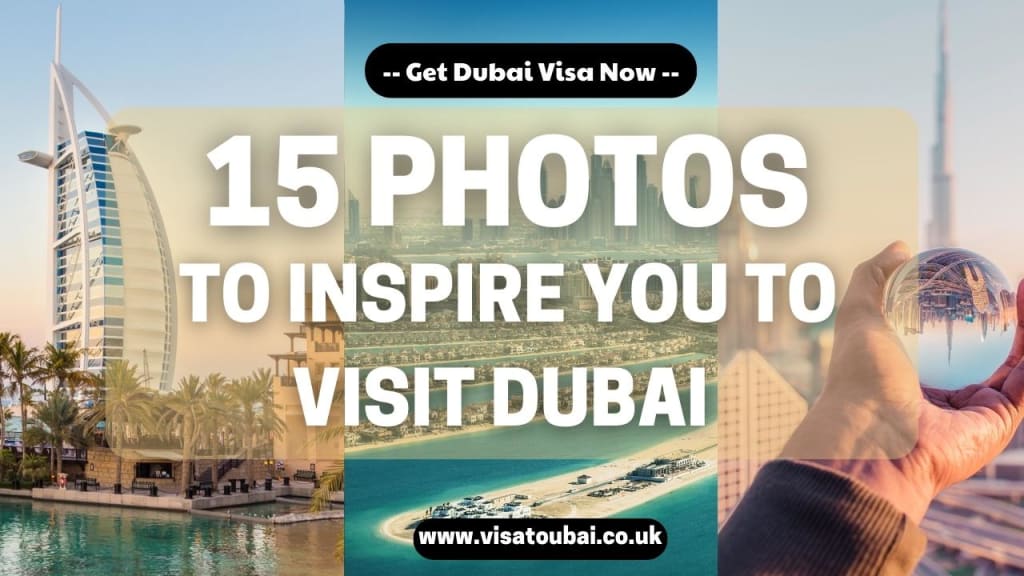 Dubai, a true gem in the United Arab Emirates, is a city that effortlessly mesmerizes every visitor with its breathtaking architecture, vibrant culture, and lavish attractions. From towering skyscrapers that seem to touch the clouds to pristine beaches that invite relaxation, Dubai offers an incredible range of experiences that will leave you awe-struck. In this article, we have curated 15 captivating photos that will undoubtedly ignite your wanderlust and inspire you to embark on an unforgettable journey to this extraordinary destination.
Introduction
Dubai, known for its opulence and grandeur, has become a global hotspot for travelers seeking unparalleled adventures. Whether you're a history enthusiast, an adrenaline junkie, or a shopaholic, Dubai has something special in store for you. So, let's embark on a virtual tour through these stunning photos that perfectly encapsulate the beauty and allure of Dubai.
1. Burj Khalifa - The Tallest Building in the World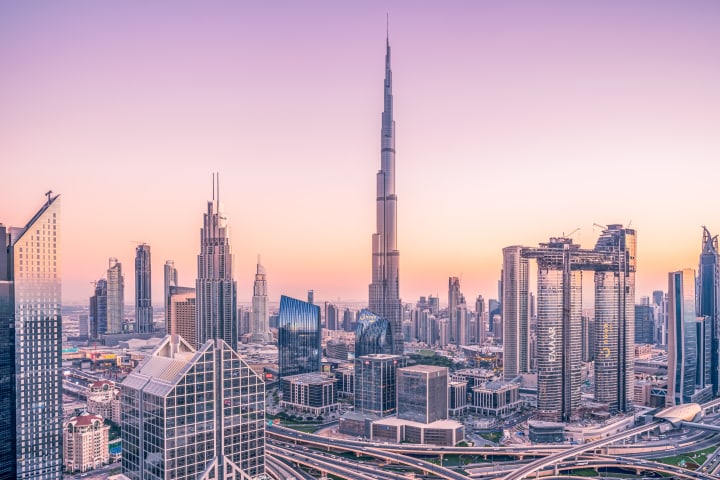 Prepare to be amazed by the Burj Khalifa, a true architectural marvel that proudly holds the title of the tallest building in the world. Standing tall at a staggering height of 828 meters, it dominates the Dubai skyline and offers unparalleled views of the city, the vast Arabian Desert, and the glistening waters of the Persian Gulf. A photo taken from the observation deck on the 148th floor is guaranteed to take your breath away.
2. Palm Jumeirah - An Iconic Man-Made Island

Behold the awe-inspiring Palm Jumeirah, an iconic man-made island shaped like a magnificent palm tree. This engineering marvel is a testament to Dubai's innovative spirit. From an aerial perspective, the island's fronds and crescent form a mesmerizing piece of art. Capture a photo as you stroll along the palm tree-shaped boardwalk or indulge in the luxurious beachfront resorts that adorn its shores.
3. Dubai Mall - A Shopper's Paradise
Dubai Mall, a shopaholic's paradise, beckons with its sheer magnitude and endless retail opportunities. As the largest shopping mall in the world, it boasts over 1,200 retail outlets, including renowned luxury brands. Take a moment to capture a photo of the mesmerizing Dubai Aquarium, nestled within the mall, or be captivated by the spectacular water fountain show that enchants visitors outside. Apply Dubai Visa from London
4. Dubai Creek - A Glimpse of Traditional Dubai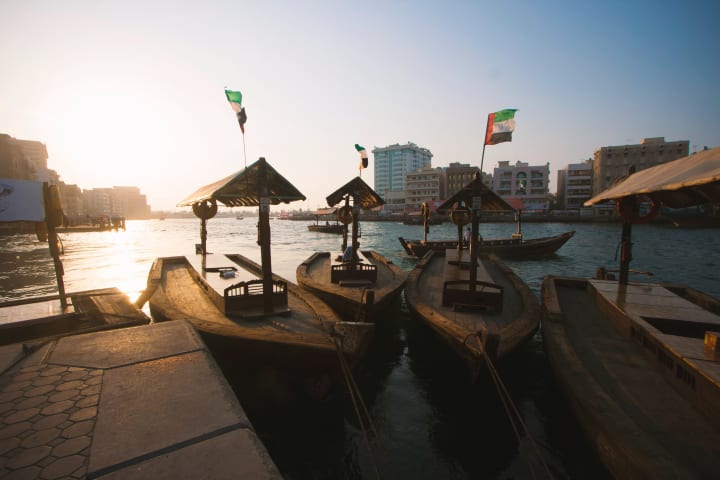 Immerse yourself in the rich history of Dubai by visiting Dubai Creek, the beating heart of the city's heritage. Capture a photo while crossing the creek on a traditional wooden abra, and witness the bustling souks (markets) that adorn its shores. The contrast between the modern skyline and the traditional wooden dhows creates a captivating photo opportunity that showcases the city's cultural diversity.
5. Jumeirah Mosque - A Majestic Place of Worship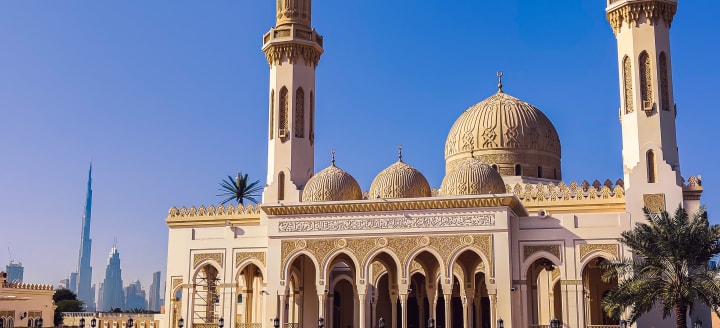 Prepare to be awestruck by the majestic beauty of Jumeirah Mosque, an architectural masterpiece and a symbol of Dubai's devotion to its Islamic heritage. Its stunning white facade and intricate detailing make it a photographer's delight. Join a guided tour to learn more about Islamic culture and capture a photo that beautifully showcases the mosque's grandeur.
6. Burj Al Arab - The Luxurious Sail-shaped Hotel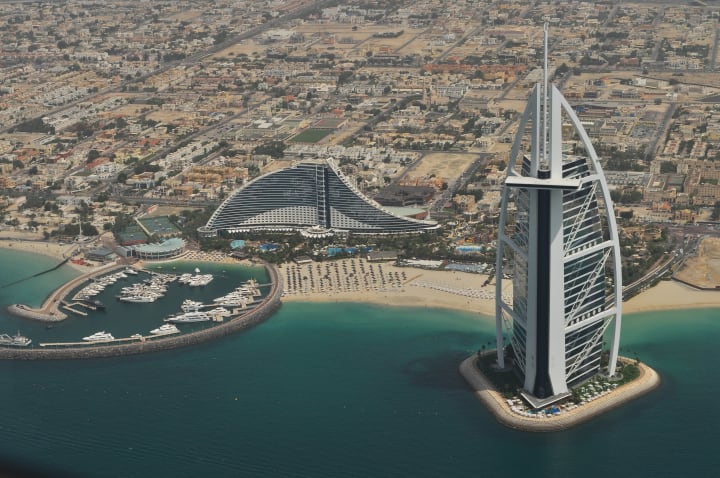 The Burj Al Arab, a symbol of luxury and opulence, stands as an iconic landmark in Dubai's breathtaking skyline. Its sail-shaped structure and impressive design make it one of the most recognizable buildings in the world. Capture a photo from the nearby Jumeirah Beach or indulge in a culinary experience at one of its world-class restaurants, offering panoramic views of the city. Get Dubai Visa from Manchester
7. Desert Safari - Thrilling Adventures in the Sand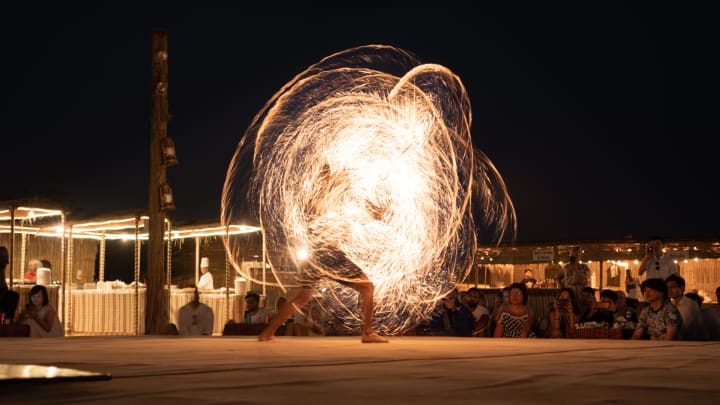 Escape the city's hustle and bustle and venture into the mesmerizing golden sand dunes of the Arabian Desert. A desert safari promises thrilling adventures, including dune bashing, camel riding, and sandboarding. Capture a photo of the mesmerizing sunset over the desert or immerse yourself in a traditional falconry display. These exhilarating experiences will undoubtedly create unforgettable memories.
8. Dubai Marina - A Modern Waterfront Development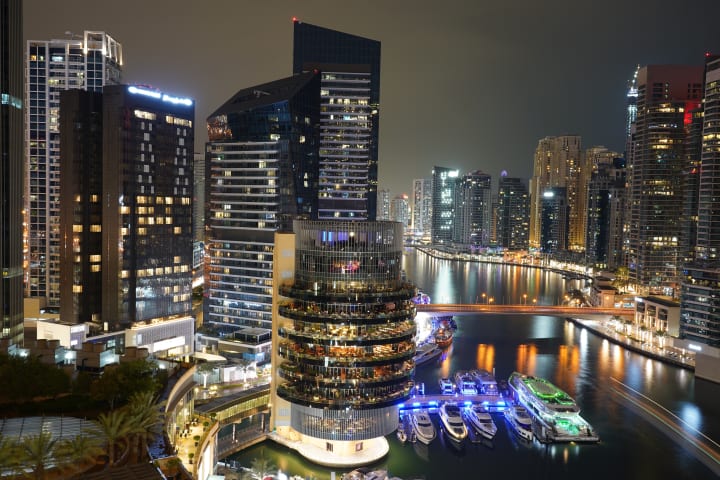 Dubai Marina, a vibrant waterfront district, showcases Dubai's modern architecture and luxurious lifestyle. Take a leisurely stroll along the promenade, adorned with upscale restaurants and stylish boutiques. Capture a photo of the stunning skyline reflecting in the calm waters of the marina, creating a picture-perfect scene that exudes tranquility.
9. Miracle Garden - A Floral Wonderland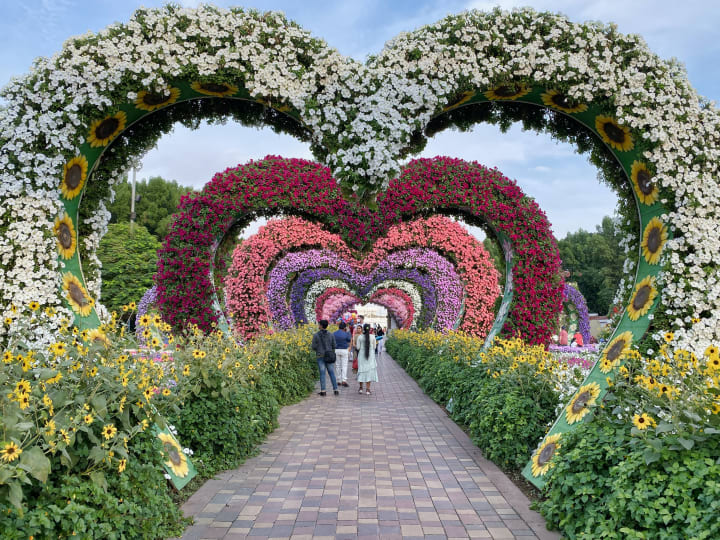 Step into a world of enchantment at Dubai's Miracle Garden, an expansive garden adorned with millions of colorful flowers and captivating themed displays. Capture a photo amidst the vibrant floral sculptures, including life-sized houses and iconic landmarks recreated entirely with flowers. It's a paradise for nature lovers and a feast for the eyes. Dubai Visa from Birmingham
10. Dubai Museum - Exploring the City's Heritage
Delve into Dubai's fascinating past by visiting the Dubai Museum, housed within the Al Fahidi Fort. This immersive museum takes you on a captivating journey through time, showcasing traditional Emirati culture and the city's transformation from humble beginnings to a global metropolis. Capture a photo of the fort's distinctive wind tower architecture or the exhibits that vividly portray Dubai's rich history.
11. Atlantis, The Palm - A Dream Resort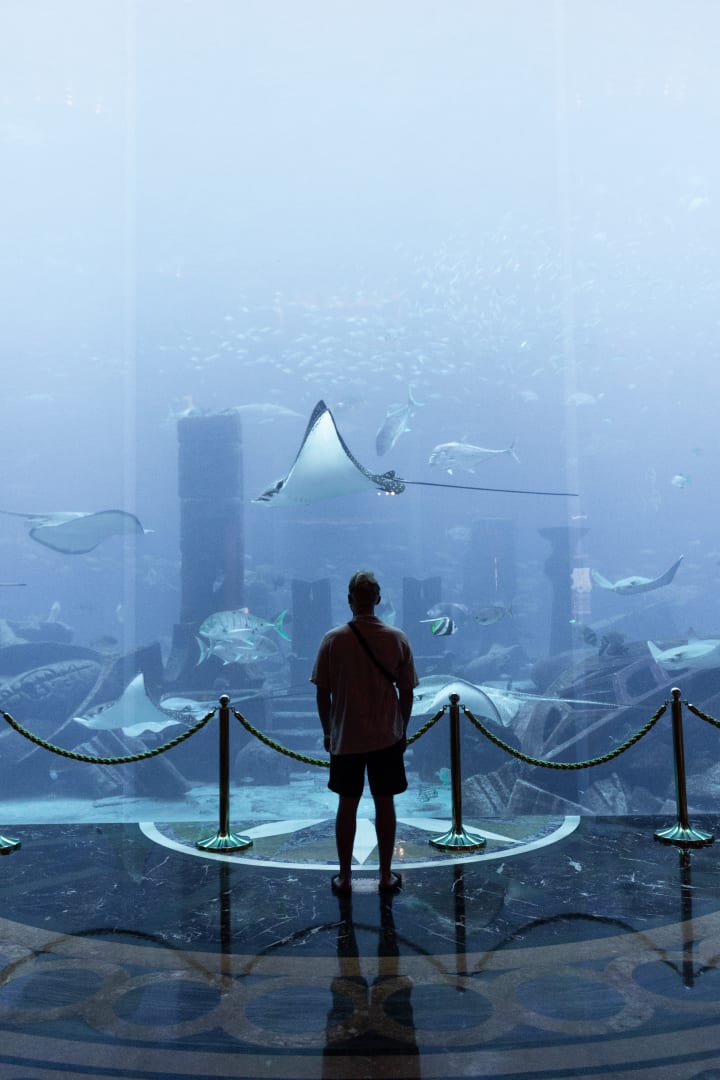 Nestled on the Palm Jumeirah, Atlantis, The Palm is a dream resort that offers an extraordinary experience. Capture a photo of the resort's magnificent underwater aquarium, home to a stunning array of marine life. Indulge in thrilling water slides, swim with dolphins, or simply relax on the pristine beaches. Each moment spent here is worthy of a treasured photo.
12. Global Village - A Multicultural Extravaganza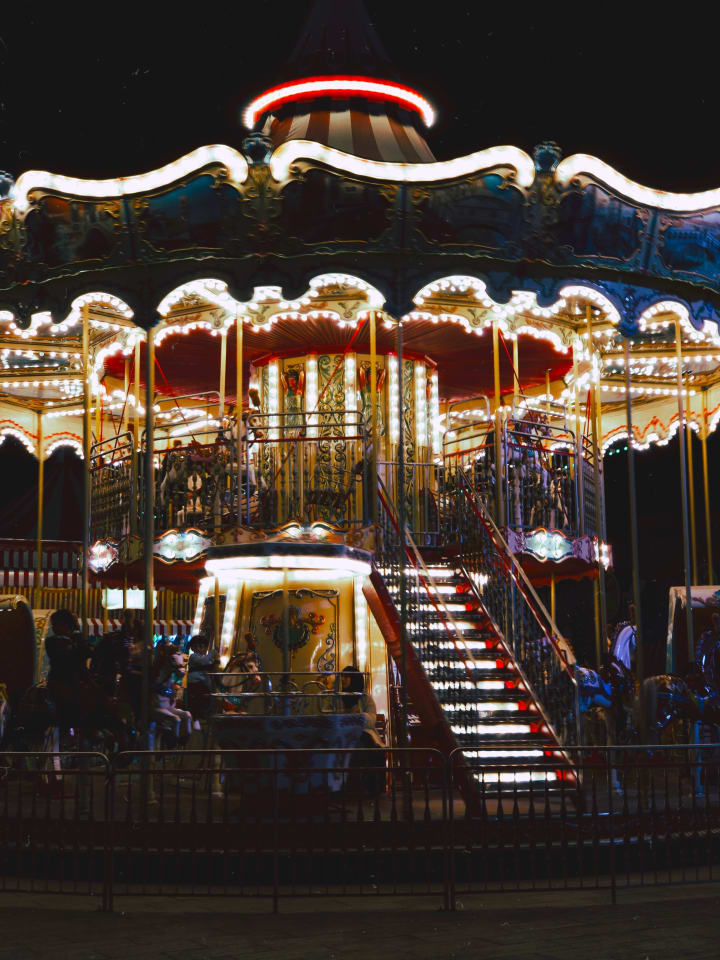 Discover a melting pot of cultures at Global Village, a vibrant destination that showcases pavilions from around the world. Capture a photo while exploring the bustling marketplaces, savoring diverse cuisines, and enjoying live performances representing different cultures. This unique experience allows you to immerse yourself in the vibrant tapestry of Dubai's cosmopolitan society.
13. Souk Madinat Jumeirah - A Traditional Arabian Market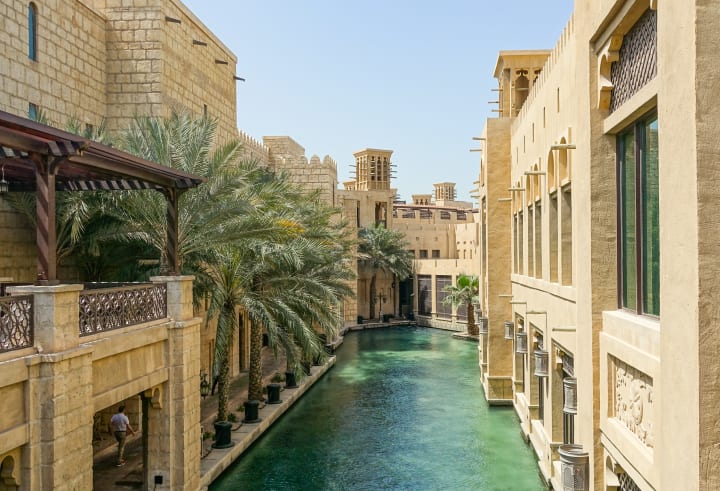 Transport yourself to the charm of old Arabia at Souk Madinat Jumeirah, a traditional Arabian market. Stroll through its narrow alleys lined with boutique shops, art galleries, and traditional eateries. The rustic charm, traditional architecture, and picturesque waterways provide the perfect backdrop for memorable photos that capture the essence of Dubai's Arabian heritage.
14. Ski Dubai - An Indoor Winter Wonderland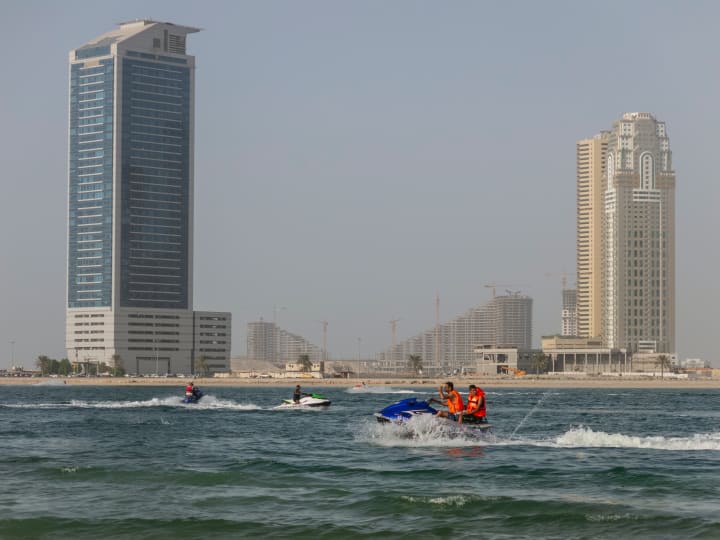 Experience the thrill of winter sports in the heart of the desert at Ski Dubai. Capture a photo as you ski down the slopes or interact with penguins in this snowy wonderland. This unique attraction offers a delightful escape from the desert heat and promises an unforgettable photo opportunity that showcases the unexpected diversity of Dubai's offerings.
15. Dubai Fountain - Mesmerizing Water and Light Show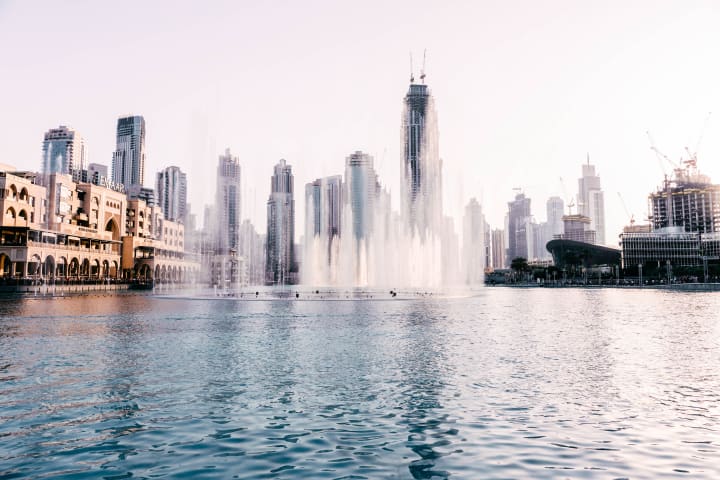 Conclude your Dubai journey with a visit to the Dubai Fountain, the largest choreographed fountain system in the world. Witness the magical water and light show as it dances to enchanting music. Capture a photo as the water jets soar high, creating a mesmerizing spectacle that leaves spectators in awe.
Conclusion
Dubai is an extraordinary destination that combines architectural wonders, cultural richness, and luxurious experiences. The 15 photos we have shared in this article only scratch the surface of the incredible beauty and diversity that Dubai has to offer. So, let these captivating images ignite your wanderlust and inspire you to embark on an unforgettable journey to this magical city. If you are travel from UK to dubai you can you visa with visatodubai that is ATOL Protected Agency in United Kingdom
FAQs
1. Is Dubai a secure city for visitors?
Absolutely! Dubai is a safe travel destination for visitors from all over the world thanks to its stringent security measures and low crime rate.
2. What time of year is ideal for visiting Dubai?
From November to March, when the weather is delightfully moderate and conducive to outdoor exploration, is the best time to visit Dubai.
3. Can I go to the Burj Khalifa's viewing deck?
Certainly! The Burj Khalifa's viewing deck, which offers amazing 360-degree views of Dubai, is free for visitors.
4. Should visitors to Dubai be aware of any cultural customs?
Yes, it is advised to observe local customs and dress modestly.
5. Is it permitted to snap photos inside the Dubai Museum?
Yes, photography is permitted within the Dubai Museum, giving visitors a wonderful opportunity to record the eye-catching displays and artefacts that highlight Dubai's illustrious history.
About the Creator
UK based and an authorised Saudi Arabia visa agency and We are saudi arabia visa experts to provide world class visa services in UK and gets your saudi evisa within 24 hours
Reader insights
Be the first to share your insights about this piece.
Add your insights