10 Things You Didn't Know About Adam Driver
Here Are Some Tidbits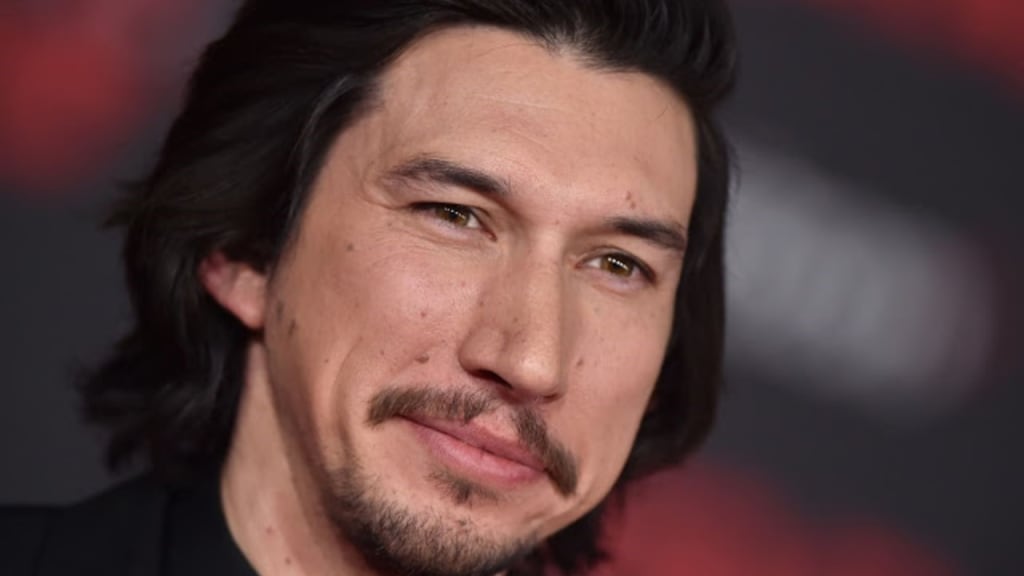 Over the past six years, Star Wars fans have come to know and love the tall and lanky Adam Driver as Ben Solo AKA Kylo Ren. The antagonist of the sequel trilogy, Ren is portrayed in exceptional fashion by Driver as a second-guessing, rage-fueled Sith wanna-be. We've come to know a lot about Kylo Ren in the ensuing years. However, Driver, notably reclusive and private, is a more mysterious figure. Here are ten lesser known things about this up-and-coming actor to improve your knowledge for Adam Driver trivia night.
10. Teenage Misfit
Adam Driver describes himself as a "misfit" during his youth. Not having much patience for or desire to participate in extra-curriculars, Driver entertained himself by causing trouble. He says that he climbed water towers and rode his bike alone through the streets of his small Indianan town. He was also no stranger to starting fires, although to hear Driver describe them, they were more for the purpose of keeping warm while brooding as opposed to actual destruction.
9. Semper Fi
After graduating from Mishawanka High School in 2001, Driver was unsure of his next steps in life. His path was laid out for him after the 9/11 terrorist attacks on New York and Washington D.C. In response, he joined the Marine Corps where he was assigned to the 1st Battalion of the 1st Marines as a mortarman. This battalion has a long, proud history in the Corps, including participating in some of the bloodiest and essential battles of the Pacific Theater during WWII.
8. Fight Club
Part of his misfit youth led Driver and the few friends he had to start their own Fight Club. This occurred in their upperclassman days of High School, after the debut of Fight Club in 1999. With his gangly build, Driver no doubt would have been an exceptional boxer with good reach. However, we can't imagine that he was much of a wrestler or grappler.
7. Secret Son
Adam Driver and his partner, Joanne Tucker, are notoriously private and keep their personal life as far as possible from the limelight. They successfully hid the birth of their only child from the paparazzi for two whole years in what Driver describes as "a military operation." The existence of the boy was only revealed when Tucker's sister accidentally posted a picture of him on her Instagram.
6. Second Chances
After his graduation in 2001, Driver's first attempt at secondary education was to audition for the Julliard School in New York. His first attempt was unsuccessful, however, and his rejection led him to enlist in the military. After his service days were over, Driver attended the University of Indianapolis for a year before once again auditioning for a place at the school. The second time was the charm for Driver, and he was accepted into the drama school.
5. Medical Discharge
Driver trained at Camp Pendleton in California during his time in the Marine Corps. He trained for two years and four months before a mountain biking accident derailed his military career. In the accident, he broke his sternum and was deemed medically unfit for combat. He was Medically Discharged from the Marine Corps shortly before his unit deployed to the Middle East.
4. Stage Performance
Adam Driver has performed in multiple forms of media, including live-action, animation, movies, TV, and on the stage. He has performed in three Broadway shows, including Burn This at the Hudson Theater in 2019. His pre-stage routine includes gargling a "throat potion" of salt, baking powder, and corn syrup in hot water.
3. Voiceover Guest
Adam Driver is not limited entirely to live-action. While he hasn't played significant roles in animated work, he has had guest appearances in The Simpsons and Bob's Burgers. For The Simpsons, his role was relegated to a cut-away gag as his character from Girls. His role in Bob's Burgers was a little more in-depth with his character of Art the Artist, who was a supporting character for two episodes, including an upbeat musical number.
2. AITAF
Driver is a co-founder of the Arts in the Armed Forces charity organization that aims to bring the arts into the lives of soldiers and sailors. Providing free access to the arts to enlisted personnel and using this to start conversations between civilian and soldier is a key tenant of this organization. Other actors like Laurence Fishburne, Justin Long, Keegan-Michael Key, and Laura Linney have all made contributions to this organization.
1. Not His Biggest Fan
Driver is not a fan of his own work. Whether because he is hyper critical or he feels it muddles his process, he has yet to say. What is known is that he will go as far as to abruptly end interviews upon hearing clips of his work. During a radio interview with NPR, Driver pulled the plug after the host of Fresh Air, Terry Gross, played a scene from his work in Marriage Story.
Written By Weston Erickson
Source(s): IMDb, New Yorker
Syndicated From Culture Slate