Who doesn't love chocolate?
I'll have a piece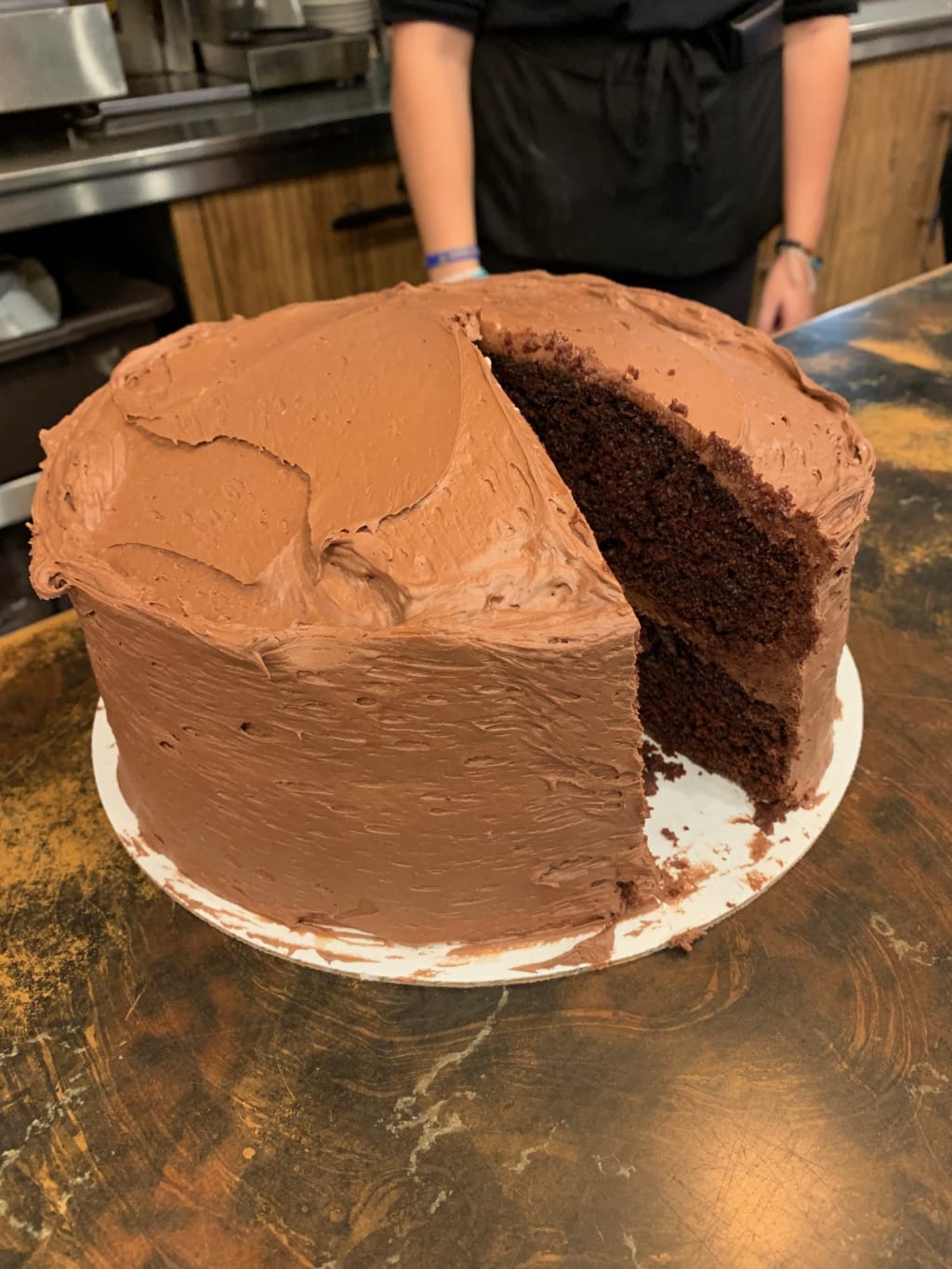 Photo by Michele Jones
Only one week until we get away for a four-day weekend. The beach. Tom promised her and he delivered. Lily couldn't believe how lucky he was to get a room at such a reasonable rate, especially over the Independence Day holiday.
Lily got a text from Tom. Room cancelled. Bad credit card. She shook her head. That wasn't possible. She tried calling the hotel, the phone just rang. Finally, someone answered the phone. Of course, they had no idea what had happened, and they couldn't help. The only thing they could do was to wait for the manager to call her back. He never did.
Lily paced the living room and gritted her teeth. There must be something. She called the hotel chain directly. They wouldn't give her a supervisor or provide any explanation other than the hotels were operated independently, and they were free to do as they wished, however, she could rebook the room at the going rate. She got no satisfaction. Now, they didn't have their long weekend. She slumped into her chair.
She had to know. What happened with her card? Why did it decline? Lily called her credit card company and was told there was no pre-authorization check on her card. It hit her. That jerk cancelled their room to make more money. She couldn't prove it, but her rate was four hundred dollars less than the going rate. This issue required a letter to the CEO of the hotel.
When Tom got home, they decided not to waste the weekend and to go to Gatlinburg. After a few minutes, they had a hotel booked, a couple of wine and distillery tours, and were meeting friends.
Lily couldn't wait for work to end. They were packed and ready to go. Of course, it rained on their drive. They couldn't catch a break. It always rained whenever they traveled. Aside from that, the drive went smoothly. They stopped for a quick bite to eat, got gas, and hit a rest area which only slowed them for about forty-five minutes. They arrived close to midnight.
The next day they met up with their friends Rich and Sandy and went shopping. They split up, men going one way and the women went into the shoe shop two doors down. They planned to meet in couple hours and go to dinner.
"We need to do this more often, Sandy. Next time you come up. We have great shopping."
"Agreed, Lil. It's been too long."
They needed to head back. It was time to leave for dinner and they didn't want to be late.
"I see your shopping trip was successful, Lil."
"Yours too, Tom. You have as many bags as I do."
"You're kidding right? My phone kept pinging with all your charges. I hope we have some money left."
Lily rolled her eyes and laughed. "Of course we do. I bargained shopped."
"Those must have been some bargains."
"We need to get moving. We don't want them giving away our table," Rich said.
"Right." Sandy turned to Lily. "You guys are going to love this place.
They followed them to the Home Cookin' Diner, and it was packed. Lily couldn't believe it. Carhops on roller skates, old cars lined up for a show, people waiting to get in. Even the staff looked like they were from the fifties. Good thing they had a reservation. She would hate to wait in that line.
They gave their name to the hostess who sat them almost immediately. Lily loved it. The menus looked like old newspaper, and the front had a story of the diner, the inside contained classic diner fare.
Lily looked around. Some booths were old cars, a revolving dessert case, an old soda fountain bar. Definitely a fifties vibe. Wow, even a juke box.
Fifties music played and the staff danced and sang, along with some of the customers. They didn't have anything like this at home. "Great choice. I love it."
They had a blast. They ate, sang, and danced with the staff.
"What can I get ya' for dessert?"
Lily knew exactly what she wanted. She'd been eyeing that big, dark, chocolate cake. It called to her. She was so full from dinner, but she just had to have a slice.
"I'll have a piece of chocolate cake."
They all stared at her.
"Better make that to go."
"That's a great choice. I love that cake," Sandy said. "I'll have a slice to go as well."
"What about you boys?"
"Peanut butter pie for me," Tom said.
"Oh, why not. Give me the carrot cake."
Their server came with their desserts and to go boxes for their unfinished meals. She even had to bring cups for the leftover shakes.
They made plans for the next day before heading back to the hotel. Lily couldn't wait to have a bite of that cake. Her mouth watered just smelling it.
They put dessert into the fridge at the hotel and went for a walk. When they got back, Lily headed straight for the cake. She opened the large box and dove in. It tasted better than it smelled, and the icing was so creamy, it melted in her mouth. About one quarter of the cake was gone before she couldn't eat anymore. She boxed it up and put it back in the fridge. She would have this cake at least three more time.
And she did.
About the Creator
Michele Jones is an author whose work explores the darker side of a character's psyche.
When she isn't working, she enjoys spending time with her family, cooking, and doing charity work.
Reader insights
Be the first to share your insights about this piece.
Add your insights