Welcome to Recovery
day one is always just reliving it all.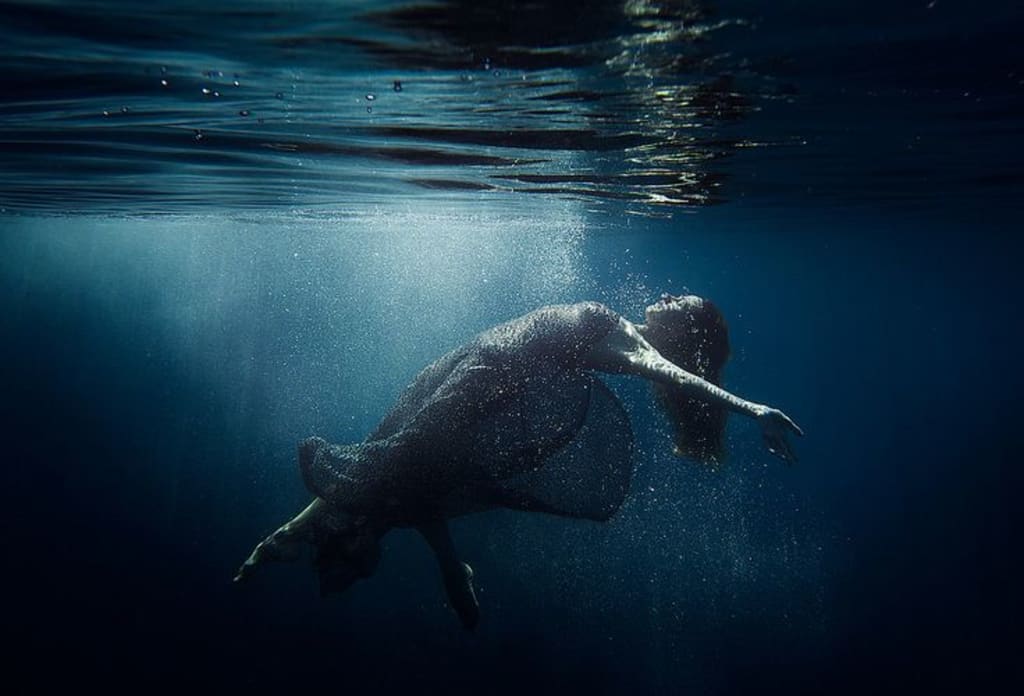 "Nobody can hear a scream in the vacuum of space of so they say," Olivia started,"I know in reality my radio probably would have picked it up."
She sighed readjusting herself on the unforgiving metal. Running her hands up and down her arms already feeling the phantom chill seep in. Seeing the helmet explode out and knowing that she wouldn't be able to breathe.
"What's worse isn't the lack of noise. It's the lack of drowning. We go through all of the preparation using zero gravity rooms and deep diving. They always compare the environment to being underwater. The weight and the lack of feeling. So when the helmet burst it was a surprise to not feel the rush of water or the choking."
Olivia tapped her feet on the ground, putting her hands under her thighs. Her glanced around at the committee reviewing her. Reviewing her mental stability. She could guess that she wasn't the picture of stable. She figured she would probably be classified as compromised due to trauma.
"It's not that I understood what drowning was like. It was more like nothing I could have expected. When the helmet caved in, it was like I had never had lungs to begin with. the lack of weight was shocking and I knew I needed to breathe. I knew I had but also there wasn't anything I could attempt to replace it with. It was like... I knew what was taken and I couldn't process it. "
The head of the review council adjusted their pencil. Brataxus Twill was a legend in the field of research and was known for their leadership and discipline. It was an honor to be in his company. However, it was simultaneously a sign of condemnation to the career Olivia had built.
Twill adjusted the lenses on their reptilian face,"Researcher Luxal I understand we are talking of a traumatic incident. However I would like to go back to the point of this meeting and council. How did the blast happen? Do you feel your crew was compromised?"
She looked at the council of foreign and domestic powers that was set to approve 'Researcher Olivia Luxal' for reassignment. All 7 authorities focused their eyes on her. They didn't care that she had been in the most singularly traumatic experience in her sector. They wanted a report and clear standpoint.
Her commanding officer nodded in encouragement. "Olivia, in order to recover fully from this incident we need to have all of the details."
Olivia took herself back to that moment.
They were on a research vessel. Searching for flora and life within deep space. Looking between jump points and galaxies, was a tedious but fulfilling task. She'd been curious about intergalactic space since she was a student. Having the opportunity to explore her curiosities with a team was a gift.
They had started the journey knowing the risks of being out in deep space with a smaller team. What no one had been prepared for was the betrayal.
Corporal 7 was an android. One respected in the field of security. He was known to be aggressive no one knew what being out for twelve capas would do to him. 7 held routine maintenance and security checks. The crew was always restless during them seeing as it seemed meaningless especially when the gap we'd traveled to was far from other activity and teams.
One day 7 snapped at the crew's engineer, Stacey, inciting a fight. Olivia being the captain came between them separating them. She threatened him with a disciplinary mark. Everyone aboard knew 7 wasn't agreeable. He would likely pull away from the crew. He never did understand her judgement or any of the crew's approval of her as the commanding officer.
Olivia never expected he'd retaliate. They were set out to do a excavation. Olivia set up her suit, connecting her comms and relaying all of the correct code to start to brief moment she'd be outside the ship.
7 stared at her. She remembered his unblinking blue eyes. A fear that something was going to go wrong set in. Olivia continued through her preparations.
Stacey, her closest confidante, giving her a reassuring look and tightened her suit. "Liv, If anything goes dark or you need to be pulled in early. Let me know. I'll be the one assisting with your re-entry."
She nodded feeling reassured. Olivia went out the airlock, using her pack to navigate through the space to their designated collection point. Pulling tools out of her pack, she got to work. Olivia couldn't have noticed anything out of the ordinary. Too focused on her task. On her research.
Until she felt a pull. She looked back and saw the glowing blue eyes of 7.
"What are you doing 7? I'm collecting data."
He laughed. Smashed the shield of her helmet. It was black and her eyes were dry and she couldn't breathe and nothing was okay. She quickly realized her pack was leaking into the air no way to go back.
She went to grab 7. Latching on his leg as they went towards the airlock. Stacey on the ground. Blood everywhere.
"...Researcher Laxal! Laxal! Report." Twill looked at her confused and frustrated.
Olivia realized she had slipped into the memories too deep. She took a slow stuttering breath in to center herself.
"Corporal 7 was compromised and aimed to kill the entire crew. I'm not sure of his motives. That was why I instituted his shutdown. However as I attempted to travel back into Sector 5 of the Alexei Galaxy, the ship exploded. Landing me and my other crew member Way Daxtrin in the Brim Galaxy. I don't fully understand 7's motivations or the reasons he initiated the explosion. However I did attempt to make the best call I could under duress."
Her hands shook. All she could hold on to about her mission was not remembering how to breathe. Olivia may have survived and made a call. But her hands were shaking. She could only think of how her time in intergalactic space was ruined. It wasn't like drowning at all. It was like being unmade.