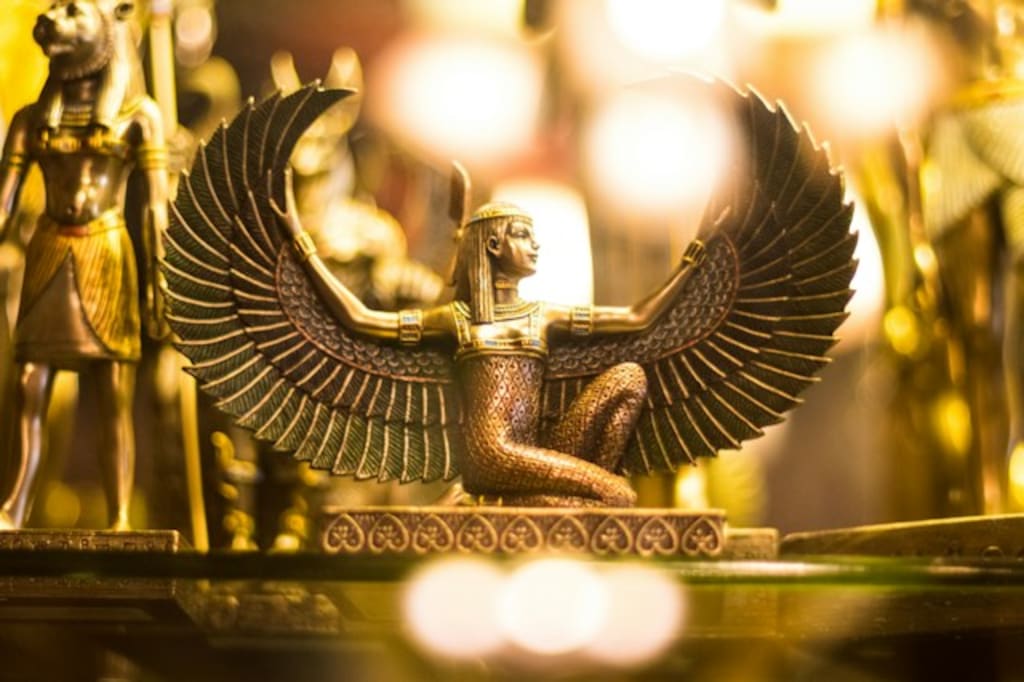 *Unsplash* color-crescent
Turbulence.
What a funny word.
It could be applied to so many things. Instability. Choppy air currents. Inner turmoil.
At the moment, I was experiencing all of those at once.
The giant flying, metal ship jostled from the rough atmospheric tempest, making my stomach lurch. It was a long flight from New York. Passing over the Atlantic Ocean provoked more fear than I'd initially thought possible. Engineers promised the technology was quick yet safe, which was why I'd purchased a ticket instead of sailing by ship. I'd never traveled by plane before, as it was somewhat of a new invention, and I'd likely never do it again.
I inhaled a steadying breath of cold ozone-flavored oxygen, trying to calm my nerves. Paper crinkled in my hand, and I glanced down at the note. I hadn't let go of it since boarding, unable to part from it. It wasn't from some lover who'd professed his undying admiration or a fancy invitation welcoming me to some grand party.
It was the other thing causing me turbulence.
Since receiving it, I'd read it over and over a hundred times and memorized the contents. I swallowed thickly as the words swirled on the page, somehow making sense but not.
Kaitlyn Bolvedier,

It is with a heavy heart that I write to you. Know that I'm sorry about delivering this devastating news, and that it fills me with deep sorrow and regret. Your brother has passed away. I will not cause you more pain by relaying the details of his death, but you must know he died a valiant hero, and the lives he saved will forever be grateful to him. As I'm sure you're already aware, Alrik was an incredible person. Not just because he devoted his life as a doctor, giving care and offering his services to those who were less fortunate. But because, despite the morbid aspects that come with his career, he never stopped smiling. Always sharing his bright, healing spirit, even during his darkest moments. Please know that you are not alone in this grief. The unexpectedness of his passing comes as a shock to all of us who had worked beside him for the past three years, and he will be greatly missed. Again, I am truly sorry about your loss. I wish you nothing but peace and comfort during this difficult time.

Sincerely, Dr. Devon Miller
The sharp ache in my chest intensified as I finished the letter. My eyes stung with the need to cry, but no tears came, dried up from the long hours of weeping I'd done in the weeks leading up to this day.
We were close growing up, thick as thieves despite five years separating us. Alrik was too young for death to claim him. He hadn't even started a family, and he always wanted one. A big one. Six children. Three boys and three girls. I always teased him that he was going to make a small colony of Bolvediers all on his own.
A whimper caught in my throat as the throb in my heart grew to an uncomfortable size; the thought that I'd never get to tease him again was unbearable. Never would I get to see his legendary smile or hear his contagious laugh. I knew I wasn't alone in this grief, as Dr. Miller expressed. Throughout our childhood, Alrik had stolen the hearts of many. Then again, no one ever guarded that organ around him, knowing it'd be safe in his hands. People adored him, unlike me.
We were polar opposites. Where he constantly smiled, I was always scowling. Where he found joy and beauty in everything, I pointed out the world's flaws. But we balanced each other perfectly.
I honestly wasn't all that surprised by how he passed. And I knew deep down that if he had the choice of how he went, he'd pick the noble sacrifice, putting others' lives before his own every time.
As much as I loved him for it, I was also angry at him for being so benevolent. Call me selfish, but I didn't care. I wished he were selfish. He was always self-sacrificing for others. For me, taking the brunt of our parents' abuse when we were younger. For friends whenever they get into trouble. For his patients, going days on end without sleep or eating, just to make sure they were comfortable. And he never let anyone make a sacrifice for him.
A sob crawled up my throat, and I choked on it, forbidding it from escaping.
It was so unfair. Alrik shouldn't be gone, and if a God existed, then I recant them for taking such a beautiful human from this earth.
The sound of static startled me out of my thoughts, bringing me back to the present, and my head snapped up toward the front of the plane.
"Good evening passengers, this is your captain speaking. In just a few minutes we'll begin our descent to Cairo International Airport. When we hit ground I ask that you please remain seated until our flight attendants give the clear that it's safe to debark the cabin. We thank you for flying with us on All American Aviation, and we hope you enjoy your time in Egypt."
A heavy breath blew past my lips as I stared out the window, seeing nothing but a dull yellow expanse swallowing a small cluster of buildings, conveying the only civilization around for miles and miles. I pushed the unsettling thought away and refocused on my purpose for being here.
I replied to Dr. Miller's note- it was addressed to me since Alrik disowned our parents- asking him to preserve Alrik's home, as I planned to move into it and volunteer at the clinic he'd built. I had a small yet useful bit of knowledge about medicine and knew they were understaffed. He begrudgingly agreed. Not because he wanted to vacate Alrik's residence, but because he was averse to a young unmarried woman traveling to Egypt alone.
My trail of thoughts took me home, to where my parents were likely freaking out about how I'd left, leaving only a note of my whereabouts. Satisfaction filled me as I pictured their gobsmacked expressions. Despite my best efforts to sway them without revealing what I was up to, they scheduled me to meet with suitors this week. No one can say I didn't try to spare them the mortification of having to cancel.
I released a delighted sigh. It was liberating to leave their clutches. I hadn't fully understood the appeal of freedom until finally tasting it myself. And apparently, I'd been starving for it.
The plane dipped as it began its dive toward land, disrupting my reverie, and my stomach plummeted with the motion. It began to shake and tremble as it hit another pitch of turbulence, and unsettling thoughts of my death clouded my head. I clutched the armrest in a white-knuckle grip, making the parchment in my hand crinkle.
My ears popped as the pressure in the cabin shifted, and I squeezed my eyes shut, trying to breathe past the assault of all the overwhelming sensations.
Never was I flying again.
I reached for my purse at my feet, shoving the letter inside and fishing for the figurine Alrik had sent me a while back as a gift. My fingers brushed cool metal, and I pulled out the small statue of Isis, the Egyptian Goddess of Healing, then clutched it tightly to my chest. It felt like the only thing keeping me grounded in the moment.
I know how odd that sounded, but I didn't care. It was the last thing I had left of him, and it felt like an anchor in my hand. A lifeline.
For reasons unknown to me, I sent a quick prayer to the Goddess, asking her to keep me safe so I could finish what Alrik started out here with his medical practice. In his secret will, he left all his finances to me, and I vowed to use it to keep his clinic alive, knowing it was what he'd want.
As if in response, the plane suddenly stopped shaking, and we lowered in a smooth glide to the runway.
Bewildered, I looked around at the other passengers, not sure if I'd just imagined the entire thing. They all seemed similarly perplexed yet relieved.
How strange.
I was still clutching the statue, and I looked down at it. I was a skeptic, so I didn't believe that statues could actually grant wishes, but I had to admit that was a bit of a coincidence.
We landed, and the wheels screeched below us as they met the resistance of the ground. It felt weird after spending hours upon hours in the air to finally be back on solid earth, but it was a welcome feeling.
It wasn't long before we were out of the jet, and the hot desert air greeted me as I followed the line of passengers out the exit. My skirt tangled around my ankles as I took my first step off the plane, and I stopped to free myself. When I looked up again, a gasp of awe escaped me.
Egypt was far more beautiful than I imagined. The terra-cotta structures and the ambiance of its otherworldliness stole my breath away. I wanted to appreciate it with the admiration it deserved, but I was envious of it and hated it for taking my brother from me.
I guess the turbulence still had a hold on me, though in an internal sense. The warring emotions left me in a daze. Not to mention, I was still struggling to come to terms with my hasty decision to abandon my old life, Alrik's death, and the idea I was in an unfamiliar land. I was trembling as I stood there, looking at the oasis spread out before me, and sweat started trickling down my back and neck.
I took a deep breath, and then exhaled, letting my shoulders fall and tension left with it. I was here. I was finally here. I was in Egypt. I was in this magical place, the ancient land of the pharaohs, where my brother left his mark on the world, and had been calling it home for the past few years. After reading every one of Alrik's letters about his love for the country, I had been dying to visit, and now I'd be living here, calling it my home.
Regrettably, the incredible experience was overshadowed by the fact that I was finally here... but he wasn't. If he were here, he'd tell me to look at the bright side of things. He'd tell me to feel the sand, listen to the music, and smell the distinct desert aroma. In his eyes, the world was a fascinating miracle to behold, and he loved sharing that perspective with others.
But he wasn't here, and so all I could do was mourn him.
Sounds faded as the thought stayed with me, and with a shaky sigh, I tucked the figurine into my purse and started forward, keeping my eyes on the path ahead. A cloud of dust swirled before me, serving as a reminder of how fragile life was. Our time was as fleeting as the particles carried in the breeze.
Engulfed in the desert's parched silence, I was nothing but another grain of sand in the wind.
About the Creator
I never believed the sky is the limit, therefore my passions are expansive. My interest in writing stemmed from poetry but my heart lead me to Sci-Fi Fantasy. Consequently, my stories are plot-driven with splashes of evocative elements.
Reader insights
Outstanding
Excellent work. Looking forward to reading more!
Top insights
Heartfelt and relatable

The story invoked strong personal emotions

Excellent storytelling

Original narrative & well developed characters

Compelling and original writing

Creative use of language & vocab
Expert insights and opinions

Arguments were carefully researched and presented

Easy to read and follow

Well-structured & engaging content

On-point and relevant

Writing reflected the title & theme

Eye opening

Niche topic & fresh perspectives

Masterful proofreading

Zero grammar & spelling mistakes
Add your insights