To Escape From a Box
Not all walls are visible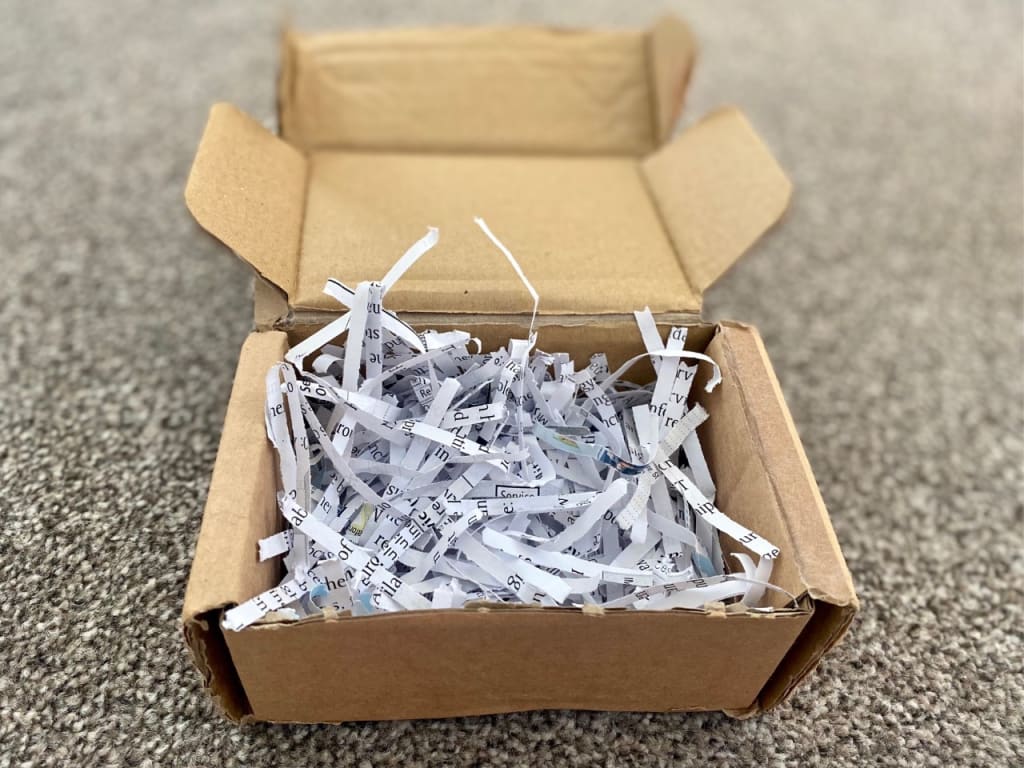 Photo by Elissa Dawson
The day of the Carter's wedding was beautiful. I woke to glorious sun shining through the window and smiled at the sleeping form of Marc, next to me. My six year old, George pottered around, sensing excitement as I got ready. Concealer over dark circles, left eye, then right. Mascara to define tired eyes, right eye, then left. I'm a creature of habit now and a slave to routine. It's how I control the humming emotions competing for attention in my chest.
This will be the first time I've left George overnight in five years. The first time I've taken a risk to enjoy a taste of freedom.
I met Marc a year ago. He works in the same office as me. I'd had the barriers up for so long, I'd forgotten what it felt like to be flirted with. He held my gaze a moment too long one day at the water fountain, then sent my heart racing with the slightest of smiles. We've taken things very slowly. I didn't want people at work to know I had a son to begin with. Nobody was looking for a mid-thirties woman on her own. But Marc opened up to me in a way that no one else had and eventually, I let him in.
He met George two weeks ago and so far it's going great.
Marc looked so good today in his suit and he made me feel a million dollars in my dress as I came down the stairs. We just drank each other in. He whistled, "Whew Emilia!" then wrapped his arm around me, gave George a high five and said, "Bye buddy, I promise we'll go for ice cream tomorrow."
The Carters are old friends of Marc's from college. He assured me that there was going to be nobody there who had ever been to my home city of Birmingham and after scanning the room at the ceremony, I started to believe he was right. After the service, we skipped the photo calls for obvious reasons and checked straight into our room upstairs. I text the babysitter to make sure George was ok and then we relaxed and enjoyed each others company.
My heart felt so light the whole day. We laughed and found easy conversation at our table for the wedding breakfast and in the evening, after the first dance, Marc held out his hand and pulled me onto the dance floor. I took in the scent of him, all pheromones and aftershave. I felt the strength in his arms, the softness of his hair, the smoothness of his cheek just above his beard. It was too perfect. A tear rolled unintended down my cheek.
We danced for a full hour, only stopping for the occasional swig of our drinks. The room was muggy and we were soon dripping with sweat.
I excused myself for a minute and took the elevator up to our hotel room to freshen up. I stared at my reflection in the bright light of the bathroom mirror and barely recognised my face with its healthy glow.
There was a knock on the hotel room door; it was probably Marc joining me, forced to knock as I'd taken the only key card.
Old paranoia made me check the peep hole first before opening the door. I hesitated. There was nobody there.
"Marc!" I called out, then when there was no answer, "Hello?"
I listened for a moment, but the corridor was silent.
I text Marc quickly, 'DID YOU KNOCK ON THE DOOR? Xx'
I waited for a minute, but there was no reply. This was crazy, it was probably just kids. I slipped on the chain and opened the door, just a crack.
On the doorstep was a small cardboard box, the edges sealed with brown paper tape. In neat black marker on the top, was my name and room number:
Emilia Jenkins , Room 145
That was it.
Unclipping the chain, I reached out and grabbed the box. I brought it in and placed it onto the floor in front of me. I sat there cross-legged and stared at it for a long time; I mean, it couldn't be from him.
It had been five years since I'd last seen Juan Carlos, my ex and there was no way he could know I was here. Of course, he had power back home in Birmingham, a lot of it. Most local businesses either worked on the side for him or paid him money for 'protection'. He groomed local kids and had them moving drugs all over the county, sometimes beyond.
Juan Carlos was a very charming man, eloquent and sophisticated. I had no idea who he was when we first met. A friend and I had tickets to 'Parsifal' at the Symphony Hall and he was sat next to us in the audience. He introduced himself and cracked a few funny quips about Wagner and before long he had my friend and I agreeing to go for drinks in the interval with him. I was soon fuzzy headed and allowed myself to be impressed.
We went on a series of dates where he was the perfect gentleman, holding doors and picking up the bill despite my protestations. That's how he gets people under his control; he makes you feel like you owe him and then when he asks you for something in return, you can't say no.
The first time he hit me, I felt sick and conflicted. It was just a slap to the face. I believed it was my fault, after all I pushed him too hard. After that, it became a regular thing. He stopped hiding the details of his business from me and I witnessed more and more of the horrors that he was involved with. I started drinking to block it out. He carefully took over my life and before I knew it, I was pregnant.
Juan Carlos was overjoyed with the news of his fatherhood. He treated me like royalty for a while, but once George arrived, things became worse than ever. One day I had enough. I locked us inside the bathroom and I told him that I was leaving him and taking George with me. He raged for an hour and told me if I did, he'd follow me and kill us all. Eventually I gave in. I apologised and unlocked the bathroom door, closing it gently behind me so George wouldn't have to witness what came next. When I woke back up, battered and bruised, I saw George, a chunky toddler now, climbing up near to an open window.
I packed us a small bag each and fled straight to the police, who put us into witness protection.
For five years, I have never walked down a street without continually looking behind me and watching every car that drives past.
I looked down at the box again. Where was Marc?
"Fuck this." I said out loud and began to peel off the tape, edge to edge. I un-tucked the folds and lifted the lid. There, in amongst shredded newspaper, was a small, burgundy jewellery box. I picked it up, my pulse racing and mouth dry. I prepared myself to open it.
Another knock at the door made me yell out in surprise. Breathing rapidly, I edged to the door and peered through the peep hole again.
It was Marc.
I let out a sigh of relief and flung open the door. He was holding a big bunch of flowers. He motioned at the box in my hand, "Well, will you?"
I popped the jewellery box open and inside, sat a stunning, diamond ring.
"I uh... oh wow!" I fumbled, "I wasn't expecting that!" I slumped onto the bed, gasping for breath. I took the ring out of the box and slid it onto my finger. It was really quite stunning.
My brain was so foggy. Was this real? It felt too good to be true. Was it too soon? I looked at Marc still stood there expectantly, but I couldn't speak. No, something was wrong, something niggled at my brain. What was it?
I picked up the cardboard box again with shaking hands and ran my fingers through the shredded newspaper inside. I looked for the date printed on it:
24th July 2016.
The exact date I'd run away and left Juan Carlos.
There was a business card at the bottom of the box.
"Where did you buy this?" I asked Marc, urgently, picking it up.
"I ordered it online," he replied, his shoulders hunching slightly, "I'm not sure where they're based but they're meant to be one of the best jewellers in the country. The jeweller was really helpful, she asked a load of questions to make sure that it would suit you and it would fit ok. She even asked for a picture of your hand."
I looked down at the distinctive scar on the little finger of my left hand, formed when Juan Carlos snapped my finger to the side so hard that my bone pierced the skin.
I looked back at the business card; on the front was the name of a shop in Birmingham's famous jewellery quarter. I turned it over, but already knew what I'd find on the back.
JC x
Along the corridor, the elevator pinged.
"Get inside!" I screamed at Marc.
He looked sceptical but moved to cross the doorway. A shot rang out. His confused round eyes met mine for a second and then he dropped to the floor.
Unable to stop, I clambered over the bed to the open window and threw myself out onto the grass one story below. I landed on my elbow and pain shot up my arm, but a noise above me forced me to my feet and I began to run. I made it across the lawn and halfway down the long, winding driveway of the hotel before I heard a car behind me.
With nowhere to go to, I stopped, bent over, panting for breath. The car stopped and the distinctive figure of Juan Carlos walked into focus through the car headlights. He raised his gun at me and stepped closer.
"I told you I'd kill you," he said calmly, "You made me do this."
"I'm sorry!" I pleaded with him, as tears began to stream down my face, "I was worried about George. He wasn't safe there. I never meant to hurt you!"
Juan Carlos waivered and I threw myself towards him with my arms open. He let me embrace him, then pulled away.
Quickly and with all my strength, I threw my fist into his face, the diamond solitaire gouging deep into his eye. He bent down and loosened his grip on the gun, and I took my chance to grab it and run.
Suddenly, he was behind me again, knocking me down and grabbing at my heels. I turned, pointed and shot.
I went home that night, packed a bag for George and we left again.
This time, we weren't running from him. We would find our own way now, go wherever we liked, with nobody to follow us.
If you liked this story, please check out my other short fiction pieces at https://vocal.media/authors/elissa-dawson.
Short Story
About the author
UK based writer and avid reader who aspires to create work that is both beautiful and meaningful.
Sustainability advocate and green ally.
I am working on a children's novel.
Find me on Twitter: @WriterElissa
Reader insights
Be the first to share your insights about this piece.
Add your insights