Thirteen: A Chilling Tale of the Apartment from Paradise
Secrets of Paradise on the 13th Floor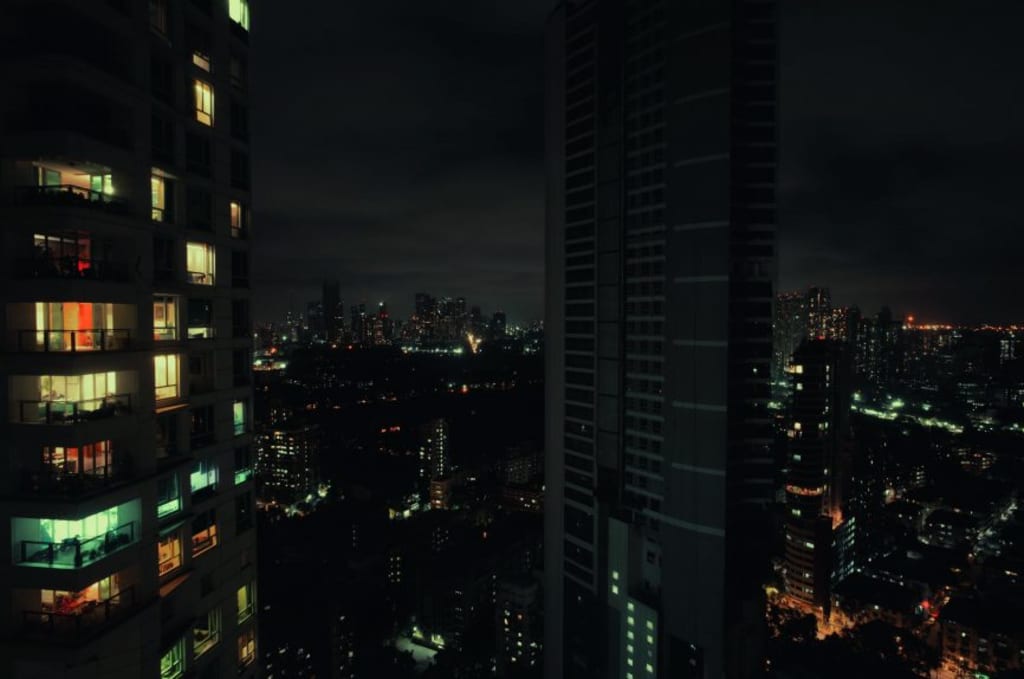 Mervin was a 27-year-old man working as a civil engineering architect for a private construction company.
He lived with his friends in a double room in a suburban town of Pune.
Mervin was a dedicated professional, his just days fly away from working on his creative architectural designs, meeting with clients and project closure, etc.,
On the other hand, his weekends used to go at a much slower pace by watching horror webseries in netflix and rarely goes out with friends for movies, party if they
are available over the weekend.
Mervin's parents were staying in a remote village and wanted him to get married, as he had settled in his career. Whenever marriage talks comes up, he would always
want to postpone it for the next two years because he thinks he needs time to prepare mentally. He's got a friend who suggested to
search for a partner in a popular dating website and move from there. He swept this idea aside, but covertly initiated a process deep in his mind.
One friday night, he was staying alone as his friends were out on a trip to nearby hill station. He didn't feel like joining them this time because it was a very busy week.
The idea for a dating website came to haunt his mind and this time he wanted to give it a try. He logged into the site and provided his basic profile details.
He was lazily browsing around a few partner profiles and started giving requests. Within a few minutes he got a response from a young girl named Irshina.
Mervin was pleased that he could find a good friend and they started talking all night. Irshina was a little shy and provided only brief answers.
Mervin was very enthusiastic because they a lot of interests. He even discussed the design of his dream home and interiors. Irshina even gave some suggestions on his design ideas.
Time just flew away and it was 4 AM in the morning and Irshina wanted to take some rest, so they logged off. The next day, he woke up around 11 AM but looked refreshingly active. Had a cup of coffee
and started to check if there are any messages from Irshina. He found her online and continued chatting with butterflies in his stomach.
In between he was much scared about not to chat anything wrong and loose Irshina for silly reasons. As they say an empty mind is devils workshop, he was asking her to share photo. Irshina politely refused and
promised to share at a later point of time. Without much disappointment, he was thinking to move forward and ask her for a date. Mervin was little nervous whether to ask her or not but his fingers started
typing " Irshina, Can we meet today?". There was silence at the other end for few minutes. As he was expecting a negative reply, to his surprise, she readily agreed for meetup.
Moreover, Irshina wanted him to come to her house as she was staying alone for the weekend. Mervin couldn't control his excitement and was jumping on the floors. For few minutes he was doing crazy things around the room.
Irshina shared her address , "No:2B, 13th Floor, Paradise Apartments, J.N Nagar, Navi Mumbai". It was around 6 PM in the evening, and it would take close to 3 hrs to reach Mumbai.
He promised to be there at her residence around 9 PM. Mervin dressed up well and applied a mesmerizing perfume on his new attire. He started in his car and was racing his way to Mumbai for an amazing date with his new girl friend Irshina.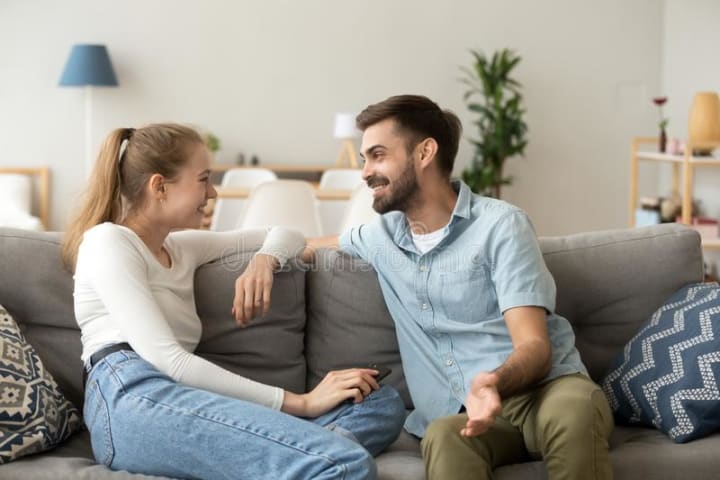 He reached the apartment by 8:45 PM. As the lift was not working, he took the stairs and running up. Took a deep breath once he reached 13th Floor. As he was
about to press the calling bell, the door got opened , a beautiful girl pulled him inside and locked the door. It was Irshina, he couldn't believe his eyes, such wonderful beauty.
Moreover, the house was well architectured far better than the design he was working on. Everything was pleasant about the house. They were sitting opposite to each other and smiling without words.
Irshina offered him a glass of grape juice and sat next to him. He sipped it slowly in the mean time holding her fingers softly. She was blushing with a romantic smile and started to the bed room.
He followed her and was amazed by the bedroom beauty with mesmerizing paintings and lights set up. Mervin was high on energy levels and couldn't control his adrenalin rush.
She switched off all the lights except one and they both were standing below the one which is on. The AC temperature made him shivering and when he was about to touch her shoulders the lights were off.
That night both the lovely couples where in heaven enjoying the magical moment of their life time. It was early in the morning, when Mervin woke up from bed and wanted to leave ahe had mentioned that her parents would come anytime in the morning hours.
He got dressed up, kissed on her forehead as she was lying on the bed tired. Mervin came out of the and walked down the stairs. He got into the car and suddenly remembered that he forgot his wallet in her room.
He rushed to the lift, luckily it was working and to his shock, he couldn't find the 13th floor button inside the lift. He came out yelled at the watchman on why there is no button for the 13th floor.
The watchman angrily replied, "this apartment has only 12 floors". Mervin couldn't believe his ears, his head was rotating at top speed. He immediately rushed to 12th floor and couldn't find any house with door number 2A.
He did search few other floors but in vain. His heart was beating at a faster pace, he was going crazy on what happened to him last night.
The last two days incidents were running on his mind and he was thinking about the experience he had. He was asking the question to himself,
Who is Irshina? With whom did he spend last night? Is it real or something mysterious happened to him?
There were no answers to his questions and he left the apartment completely horrified.
About the Creator
Nature Lover, Just go with the flow, techno freek.
Do what you can.. don't when you cannot.
Reader insights
Be the first to share your insights about this piece.
Add your insights