Theoracism: It Starts
Myson sees the truth behind his grade.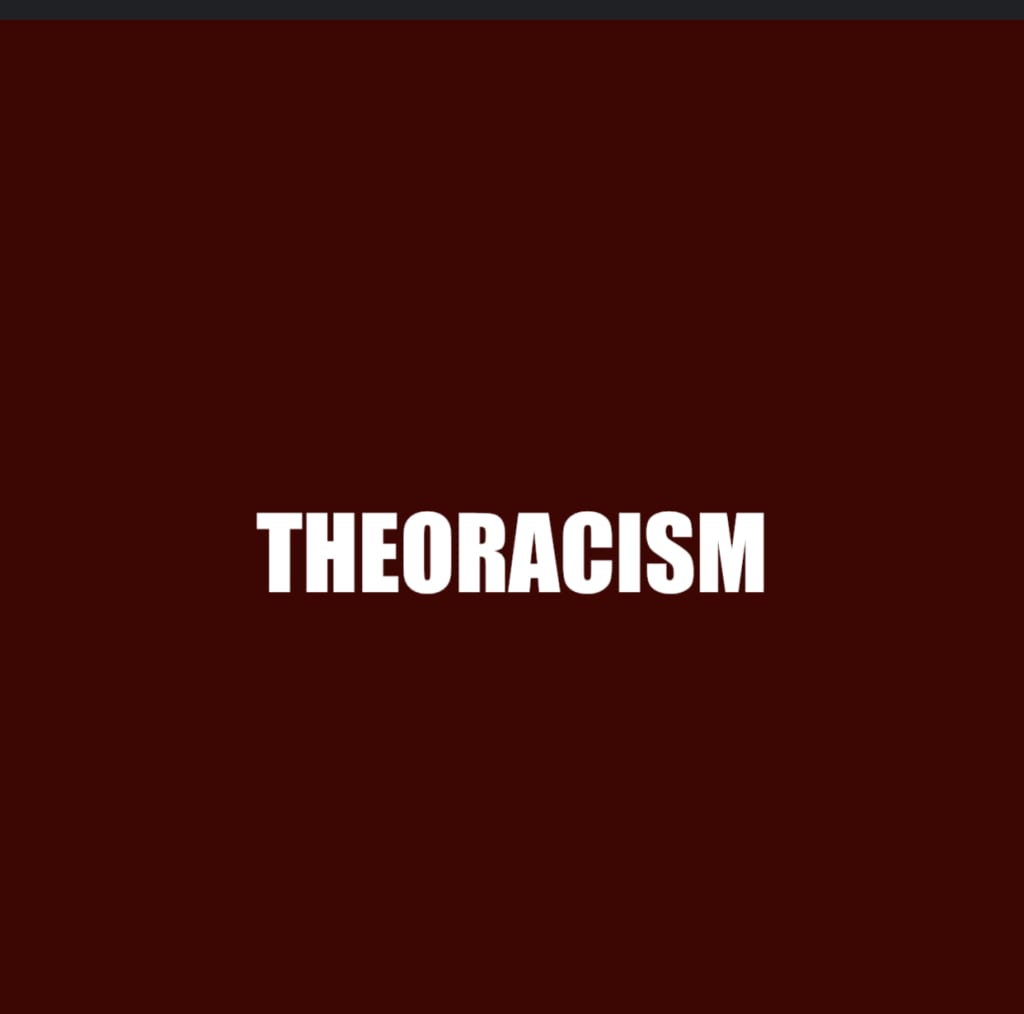 The young man rejoiced. He had passed the test. Though the material he had spent long hours studying differed significantly from the material on the test, he'd still managed to earn an A+ with extra credit points beside. A thick green 110% had appeared on his tablet screen, and he'd had to curb his excitement to keep from leaping out of his seat and cheering like a sports fan in an arena.
Myson Thomason, the eleventh grade Newark, Delaware student at Bingham's Academy Advanced Placement Algebra II class, stared at his grade as his fellow students hung their heads in despair. They begged their teacher, Mrs. Cathy Harris, to reconsider their grades. Myson had in fact studied the material and earned his grade but his class clamored at Cathy.
She shook her head resolutely. "I can't recall this many failures in one class at any time in my career. I am not grading these on a curve either, so don't even ask. What are you going to do when you sit for the AP exam itself? That one is graded by a machine! Who are you going to complain to then?"
Myson had studied smart, and had earned his grade, but in truth, it wouldn't have mattered if he'd studied or not. The material had been made available to him online in advance, but only to him. The rest of the class had been given more difficult problems to solve. Why? Because they were white.
Myson looked around at his melanin-deficient classmates and suddenly felt sick to his stomach.
He waited for the bell to ring. Somehow Pollack Palladino had seen Myson's grade, and gave a mean scowl. Myson marched up to Cathy, and pointed to the number on the screen.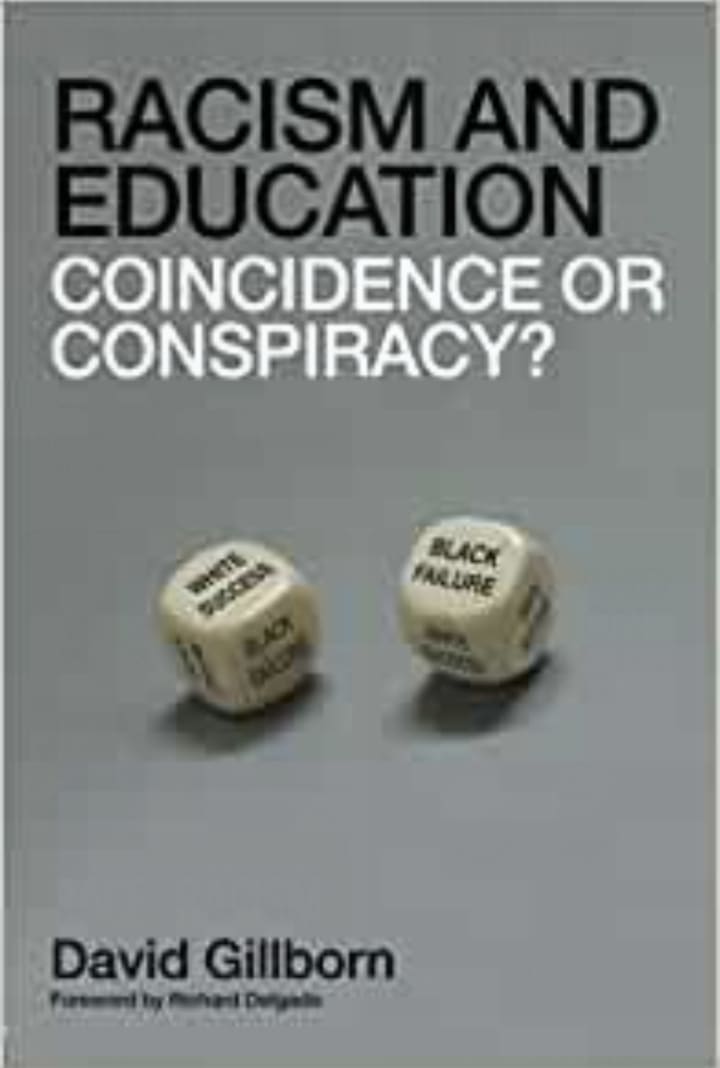 "Mrs. Harris, what is this?"
"It's your grade. You should be happy. You're happy right?"
"No. You posted totally different equations on the Internet that didn't correspond to my study plan. I studied for something the other kids didn't even get on the test. Why would you do this?"
"I'm going to explain this to you, Myson. "I'm white and you're black in an AP class with white and Asian students." You have to compete with them, so in order to defeat the whiteness in the classroom, I had to make the test more equitable. You aced that test with flying colors because we have to disrupt the power structure."
"But that's not fair."
"What? You're going to get an A in this class. Maybe an A+. You should be happy with yourself!"
Myson lowered his head and then challenged the teacher.
"Change the grade," Myson demanded. "Give me the test the rest of the kids got."
"It won't matter. That grade is already recorded in the system."
"Unrecord it, then," Myson moved closer with his hands at his side and his chin slightly lifted. He looked like an ebony statue of pride and ambition.
"Can't. It's already sent to the database where grades are stored. The process is really hard to undo. Grades for the whole class I can do. Individual tests, not ao much. Nearly impossible," Cathy said. Shrugging, she turned away, frowning and confused at Myson's lack of gratitude. Myson detected her disdain.
"You're against this whole thing, too, aren't you?"
"With a passion. Yes. Yes I am. It's in my lesson plan according to this evil set of rules the school's administrators implemented."
"You know Pollack Palladino looked at the grade. He's the most popular kid in the class. He's going to tell everyone. I'm going to be the most hated kid in the school."
"I'm sorry for this. I didn't mean for it to be this ugly. I really am. Some of the teachers here, myself included, are organizing to tear down this brutal idea.
"Can students join?"
"We are all adults right now. We currently meet up at a bar in Wilmington. Maybe we'll have an intelligent young man such as yourself join the ranks. Just not right now."
"I'm glad you hate it, also," Myson said.
"It really is the worst. You're smart without me going around giving you undue accolades. There wasn't even extra credit on this test. Leave it up to the ones who feel like they're helping. They're not."
"What can we do to stop this, then?"
"I'm going to keep on going to meetings. You just show up and go through the motions. Send in your work over the Web. All of it. I'll do my best to make sure the class doesn't attack you."
"Your 'best?'" Myson said.
"I'm going to reverse my decision to grade on a curve. I can go back and change that, ironically. That should turn their animus against you into appreciation."
"The sacrificial lamb."
"Yep," Cathy said.
"Okay, we've got to make a pact right here and now to fight this thing on a teacher-student level. You know Teliqua Shanty is the only black girl in AP English."
"Yes."
"Maybe we could form something where we can stop this thing before it creates even more hatred and resentment."
"Also dishonesty and handicapping. Yes, we can put together some kind of cadre."
"That's a deal, then," Myson said.
"Deal."