The Yellow Hibiscus Chapter 19
They had been eyeing me as if I was crazy, but that comment instantly sparked some interest.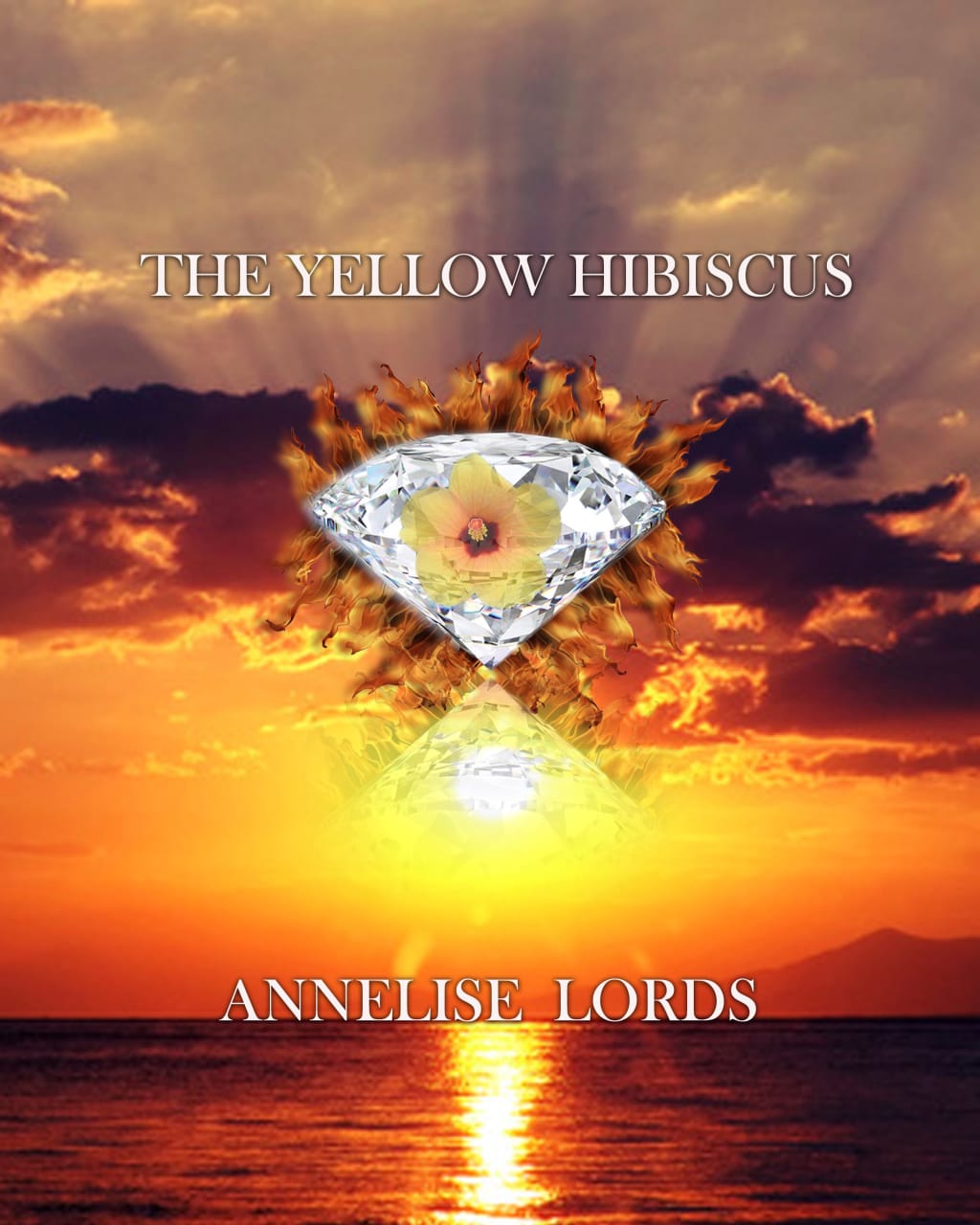 Image by Annelise Lords
I was directed back and forth all over the Precinct. I may have shed a few pounds and known the blueprint of the entire building. No one knew Sargeant Wade Willoby by name or any police officer who fit his description."
"But I was here!" I cried in frustration. "I was in his office, along with greasy paper bags and soda cans scattering all over!"
"Oh, that sounds like Pete's office," a tall skinny gray-eyed officer affirms.
They had been eyeing me as if I was crazy, but that comment instantly sparked some interest. They now sensed I was telling the truth. I was directed upstairs to the third floor to talk to Captain James O' Neil. Rotund, with protruding eyes and a jocular countenance, listened to me intently. I recounted everything about the Nazi issue, how my parents died in a suspicious fire, and about Sergeant Willoby.
He tactfully dismissed the officers when I mentioned the word 'Nazi.' Turning toward me, he stared at me strangely. An uneasy feeling swept through me, and I began shifting my weight from one leg to the other. Something was wrong. I could feel it running through me like water running down my body. Did Sergeant Willoby lie to me?
"Stay here," he ordered, hurrying out with an even stranger facial expression.
Sergeant Willoby entered about an hour later, followed by a distinguished-looking white-haired man. He was tall, with a self-assured demeanor. Willoby was nonchalant as he introduced the man as Special Agent Owen Wells. Captain James O'Neil, who followed next, was thanked, then asked to leave the room. He hurriedly complied.
Seething with anger, I wanted to slap the unperturbed look off Willoby's face.
"Miss Shade," Special Agent Wells said before I could release the anger, "I am sure Mr. Willoby told you everything you need to know."
"Mr. Willoby?" I hit back with. "What happened to Sargent Willoby?"
"Well, …that was a misunderstanding…The FBI, Office of Special Investigations (OSI), and the Anti-Defamation League (ADL) are handling the case now. Mr. Willoby will be available to assist you with the funeral preparation for your parents and anything else necessary. You might also need his protection."
"From what?" I demanded.
"What exactly did Mr. Willoby tell you?" he questions with a puzzled look.
"You mean Sgt. Willoby?" I said, pointing at him, who was now too quiet. "He said he is a Sergeant and was in charge of the investigation."
Agent Wells's eyes flew over to Willoby's direction, his brows pulling together in a knot. Willoby did not flinch, and his casualness annoyed me.
"What else did he tell you?"
"Besides the fact that my parents may have committed incest, they were also murderers and were guilty of genocide."
"I see. I imagine you didn't take that very well," Agent Wells observed, a smile forming at the corner of his mouth.
"How the hell did you expect me to take it?" I shouted with folded brows.
"Yes, I am sure you are a little upset with us."
"Who are us?" I belted out, spiked with rage. "No one here seemed to know who this Sargeant Willoby was. They had me all over this place chasing a man who did not exist. I've been running around after a rabbit in a hat for over an hour. Enduring everyone's gawking at me as if they'd seen my picture on the news as an escapee from the asylum. Then you two walked in as if we were having a party. Sargeant Willoby is now Mr. Willoby, and you are here telling me that I didn't take my parents' death very well! What was I to do? Go out and celebrate?"
"We are sorry for the misunderstanding. Of course, we don't mean to seem dubious," Agent Wells proffered. "Let me say, on behalf of the FBI, the OSI, and the ADL, how sorry we are for your loss."
Taken back by his statement, I curved my head to the right and glared at him, pushing out, "Do you really mean that?"
As he walked closer to me, a complete smile now blossomed, "Yes, I do."
"Well, why don't you start by telling me who Mr. Willoby is?"
Thank you for reading this piece. I hope you enjoy it and will savor more from the link below from some talented writers on this platform.
https://vocal.media/fiction/jack-hpcoxu0apb
https://vocal.media/fiction/tomorrow-never-knows-coq8uj0i7e
https://vocal.media/fiction/insight-ld89i80z87
Classical
Sci Fi
Mystery
Historical
Adventure
About the author
Annelise Lords writes short inspiring, motivating, thought provoking stories that target and heal the heart. She has added fashion designer to her name. Check out https://www.pinterest.com/anneliselords/pins/ for my designs.
Reader insights
Be the first to share your insights about this piece.
Add your insights