The World I Love Doesn't Exist
Carpe Diem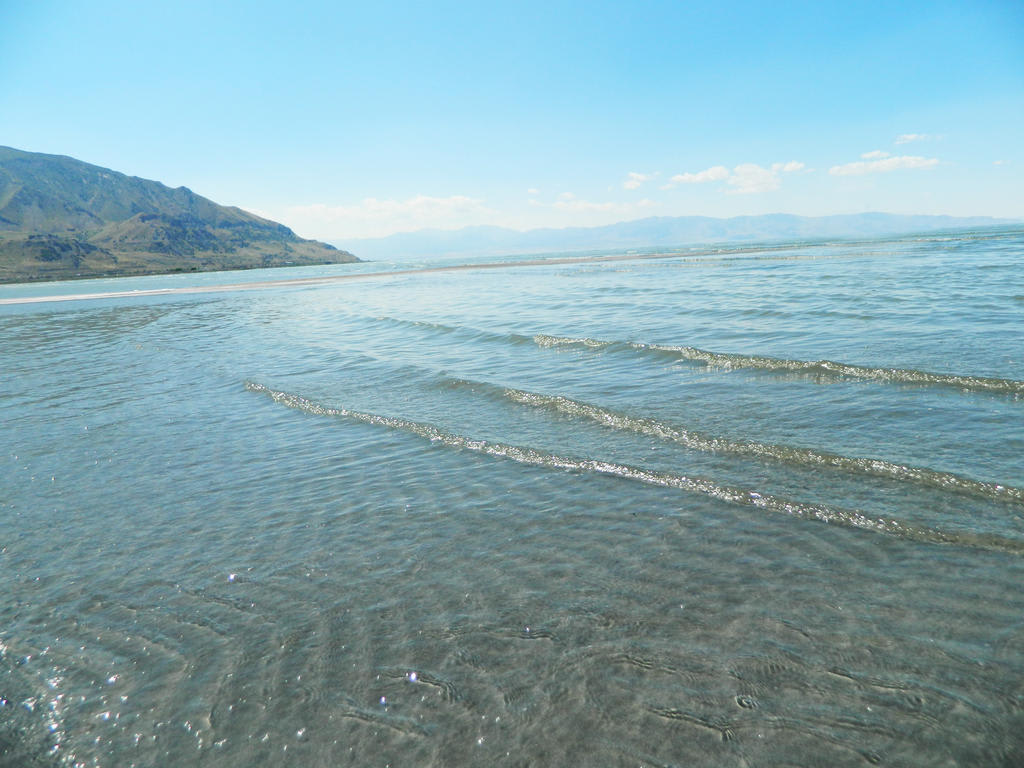 That's the thing about this city, it is not the same city. The name is the same, many of the city and street signs remain unchanged, familiar buildings still stand, but it is not Huntington Beach. At least not the one that I knew. It was back in 2001 that I was first fortunate enough to land in that magnificent beachfront city. The sun glimmering off the buildings, peoples smiles and vivacity adding to the liveliness, the fresh ocean breeze, with no shortage of ma and pa shops to explore.
'Where to next?" Eric squinted against the sun; his toes ensconced in the sparkling sand. I smiled, overwhelmed with the happiness the beach afforded me, the pure gratification this trip had instigated.
"Wherever you want."
"It's your decision". He gently brushed a swath of hair from my face, his green eyes amplified into swirling emeralds by the sun. "You put this trip together."
We departed the beach, quickly stopping to spray the sand from our bodies before walking downtown. Surfers trotted the streets, boards held to their chest. Women sat freely drinking smoothies and reading leisurely. Seagulls screeched overhead, pelicans perched on railings and restaurant signs nodding their heads in hello. My heart knew in that moment that it forever belonged to that city, the Southern California sun bearing witness to the unification.
Eric and I sat on the sunny outside patio of a restaurant that catered to organic foods. Shot glasses stained green from the wheatgrass we had just drank. A half-eaten tray of totchos between us.
"Wow everything is amazing. So fresh." Eric leaned back in his chair as a smiley blonde placed a massive Cali burger in front of him, avocado bursting out the sides.
"I'll be right back with your tacos." She grinned warmly, her lips pink and cheeks glowing.
Once we had gratified our stomachs night had fallen. We breathed in the crisp air as we strolled the sparkling streets, our fingers intertwined. The city was peaceful, the night not foreboding but welcoming. We walked the streets with no worries, a plethora of people still out.
"Sorry excuse me." A woman carrying grocery bags squeezed past us on the sidewalk.
"Good evening." A man nodded a minute later.
"Hey check out this new club that just opened on Pacific Coast." A bubbly redhead handed us a flyer with scenes of an upscale rooftop lounge.
"Would you like to try our soup of the night?" A man standing outside a health food café held a tray with tiny ramekins. "Spinach artichoke truffle". He smiled eagerly holding one out.
"Wow this is amazing."
"So good." Eric agreed, his eyes wide.
"Haha yes, thank you." He grabbed the ramekins from us and wished us a goodnight.
We momentarily stopped at our hotel before deciding on a night walk on the beach. An experience that ended up being so serene, invigorating, and enchanted, that I can still see it clearly in my head as if it was just yesterday. The sky so clear, stars twinkling down, the power of the waves. I never wanted to leave.
Yet we did. We went back home to Virginia, boding California farewell. With the promise that we would move there as soon as we could. I never knew if Eric had fallen as hard as I had, if his love for Huntington Beach were true, or if was simply going along with my desires. One can never truly know how another thinks. Regardless, twenty years later we still hadn't moved. The time never being right, the finances never being enough, the planning never adequate.
Then I got the call. A suspect had run Eric over whilst he was on duty with the Alexandria PD. Twenty-two years of marriage, and now he was just gone. A piece of my heart was demolished. I expected severe pain, grief, even depression. But I couldn't feel anything. The world had been turned upside down and I couldn't make it right. After months of numbness, of what seemed to be someone else just going through the motions, in a world devoid of anything I'd known, I made the decision. I packed up only what I needed and started on my journey back to California.
My head spun upon arrival. My brain told me I was in the Huntington Beach I had fallen in love with, but my heart knew I wasn't. There was an oppressive energy in the air, despair encompassing the city. The streets nearly desolate besides a few people hurrying between errands, making sure to avoid coming too close to anyone else. The casualness, the vigor, had all but disappeared. Masks covered the mouths of everyone, making any appearance of a smile hopeless. If they were scowling, frowning, or cheerful as hell, one certainly couldn't tell. Trash lined the streets and a terrible grittiness had overtaken downtown. No one dared linger, nor sit on a bench. Tents, feces and needles strewn on the sidewalks, businesses boarded up beside them.
My hopes fell as another fragment of my heart shattered; my second love stolen from me. I began to feel for the first time in a while. Propelling myself to the beach, I saw that it had turned filthy. Bottles, masks, fast-food wrappers carelessly tossed in the sand. The ocean seemingly whispering melancholy thoughts instead of invoking inspiration. The birds solemn, the sun despondent.
I fell to my knees, tears streaming from my eyes as I never thought they could. I thought I couldn't feel, but now I was drowning in emotions. But not of love, happiness, or even hope. I only felt misery, loss, shock, and revulsion. The world had changed. The love of my husband gone in a flash. The smiles from strangers erased. The small things, an exchange in the street, sampling a food, were all in the past. Why hadn't I made the most of them? Why hadn't I moved all those years ago when I could have still experienced the city as I had loved it? Why had I delayed, and not made the most of every day?
None of it mattered now. I could never turn back time to get back what I'd lost. The life that I had yearned for was gone. The world that I loved had ceased to exist. I watched despairingly as the waves crashed in. Over and over the same as they always had, but in no way the same at all.
Short Story
marriage
About the author
M.R. Cameo generally writes horror, sci-fi, fantasy, and nonfiction, yet enjoys dabbling in different genres. She is currently doing freelance work as a writer, ghostwriter, copywriter, editor, and proofreader for various publications.
Reader insights
Outstanding
Excellent work. Looking forward to reading more!
Top insights
Heartfelt and relatable

The story invoked strong personal emotions

Easy to read and follow

Well-structured & engaging content

Excellent storytelling

Original narrative & well developed characters
Compelling and original writing

Creative use of language & vocab

Expert insights and opinions

Arguments were carefully researched and presented

Masterful proofreading

Zero grammar & spelling mistakes

On-point and relevant

Writing reflected the title & theme
Add your insights