The Planet of Panoras
Correspondence from the Time and Space Travelers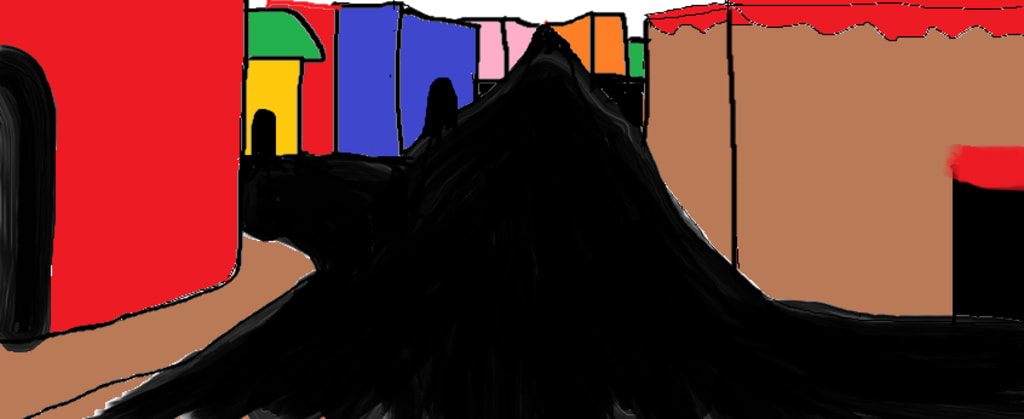 Dear Sally,
I'm writing from the small village of Trok in between the Elijah River and Lake Elizabeth. The river used to flow around the bend into the neighboring town, but the beavers dammed it up and now the only way to go anywhere is to sail to the estuary where Elijah meets the long, long river called Bagulph. What a weird name right? Bagulph? Where did they come up with that? It makes me laugh. Most of these townspeople have their own little boats, but of course I haven't learned how to make my own boat and I can't affod to buy the kind that they will allow me to go on the river with. So I'm somewhat trapped in this tiny hut and the weather has been cruel also.
On a positive note, I've been teaching. Yes Sally, I know I told you I wasn't interested in teaching after all those schools we attended, but it just happened when I wasn't even trying to do that. Do you remember when we got to our first University? You were so scared. I had known you since we were 5 years old and I had never seen that look of fear on your face. I thought you weren't scared of anything when we were 15 years old, but when we got to the University, I finally got to see what fear looked like on your face. You were terrified. That was my first lesson. Even my best friend can surprise me just when I think I know everything about her.
I have five students and I teach five classes. Three girls and two boys. You know how it is in institutions of learning --- the teachers and students are also sharing ideas so sometimes you forget who's who. Still, when I was specifically the "student" I found it much more lackadaisical and rewarding. These days seem to lack the proverbial "carrot before the horse" so to speak. I teach modern acting, space geography, beauty, basic crafting, and basic geology. My favorite students are Cecelia and Fig. They are overachievers like I used to be. My least favorite student is Norman. He has a bad attitude about everything and is very disrespectful. The other two students have me puzzled: Fiona and Frances. Honestly, I don't even know why they spend any time with me at all. They seem to know whatever they want to know and I feel like I waste my time trying to help them.
I get lonely. I know that seems odd considering I do have five students to talk with, but they are all very independent and I don't feel like I'm that important to anyone. Maybe that's how I'm suppose to feel now that we are all done with the Adulting Schools. I feel unsatisfied, yet I can't figure out exactly why. Nothing is specifically wrong, but I am facing each day having to utilize lessons we learned at the Necromancer school. I honestly feel uncomfortable employing those skills considering that I was never led to believe that I would be teaching for or serving that school after we were done. I feel that there was some missing information. It would help me if you told me you are experiencing similar situations or feelings or at least gave me some details about what you've been doing. Do you feel like your education is helping you or hurting you?
I wish you were here. I don't know anyone like you who could find something quick and I really want my own boat. If you were here I probably would have gotten my own boat months ago. Why did you have to go so far away? You were never going to convince me to go past the Missy River. You are crazy. Those mountains are too high and I've heard too many horror stories. It's tough enough on the flatside. I do hope you are well and being careful though. I miss you terribly.
Sally, have you gotten any correspondence or news about my brother? I wrote to him a few months ago and my letter was returned. That has happened in the past and it usually means he has transfered to another institution. He is awful at letting me know his whereabouts. He acts like I don't get hurt by the distance. It does hurt Sally.
Remember that funny teacher with the blue mustache? He always made jokes about how we should never get emotional about the past or future. He said that emotions should be saved completely for the present. I tried to do life that way, but I have found that his way just doesn't work for me. The only emotion I want in the present is joy. If it's not joy, then I will cry about it later. Have I become a Counselor or a Clown? You must let me know.
I look forward to your reply as always.
Your Best Friend Forever,
Sybil
Reader insights
Be the first to share your insights about this piece.
Add your insights