The Last of Us: A Thrilling Zombie Drama Depicting Single Parenting
A Phenomenal Fusion of Horror and Heart: This Poignant Drama Set Amidst a Zombie-Stricken America Boasts a Flawless Cast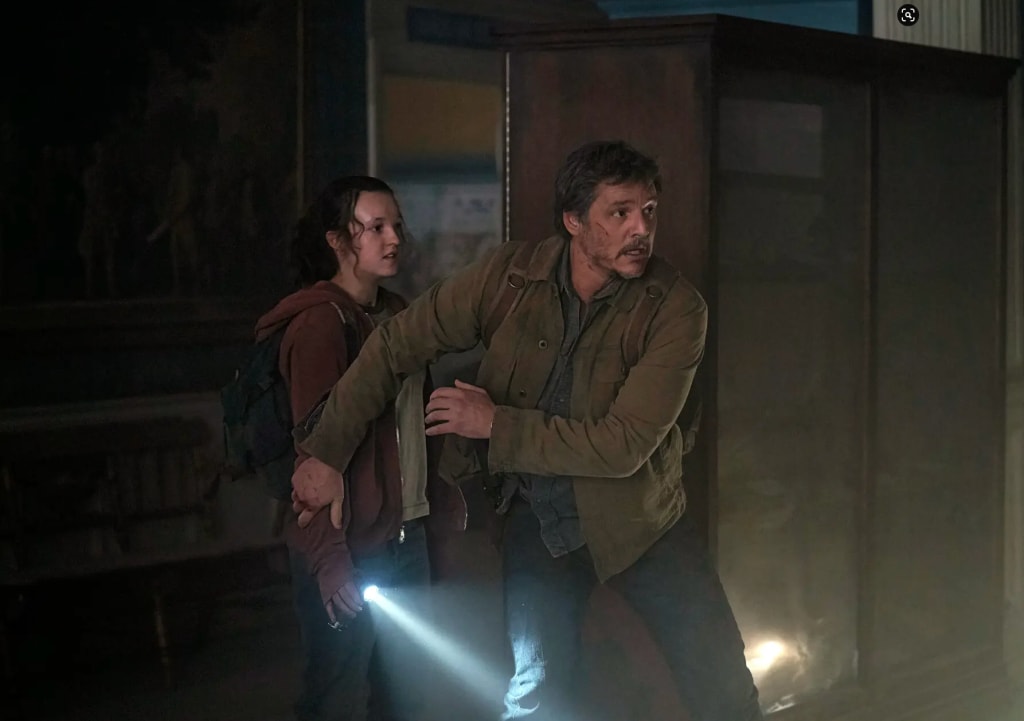 In "The Last of Us," Bella Ramsey and Pedro Pascal flee from a zombie outbreak. Credit: HBO
The Last of Us presents a frightening scenario in which it is not a flu-like virus, but a heat-evolved parasitic fungus that infects humans, after transitioning from ants. This latest post-apocalyptic prestige drama joins a crowded television landscape filled with end-of-the-world scenarios. Though its zombie elements draw comparisons to The Walking Dead, it boasts a more contemplative pace, similar to the acclaimed series Station Eleven. The heart of the show beats steadily and thoughtfully.
HBO's highly polished zombie thriller "The Last of Us," , offers a unique take on the apocalypse. A mutated ophiocordyceps fungus, similar to the one that possesses ants in real life, infects humans and transforms society into a worldwide mushroom plantation.
In the realm of horror, its undead are "fast zombies," contrasting with the slow-moving creatures from classic horror films. The series launches with fast-paced chaos, but the emotional connection develops at a slower and more deliberate pace.
The series begins with a typical apocalypse scenario. Joel (played by Pedro Pascal), a construction contractor in Texas, starts his 2003 birthday with breakfast with his family, only to end it in the midst of civilization's downfall. The intense, but lengthy 81-minute pilot racks up a high death toll, making it clear that there is limited protection for the characters.
Fast forward to 2023, and we find Joel in the militarized remnants of Boston, a hardened survivor. Dealing with a fungus-infested world does not bring out one's lighter side. Along with his black market accomplice, Tess (played by Anna Torv), Joel takes on a dangerous mission of escorting Ellie (Bella Ramsey), a 14-year-old immune to zombie bites, on a quest that could result in a cure.
Ellie may not be humanity's ultimate savior, but she does save "The Last of Us" from being just another bleak post-apocalyptic story. Ramsey, who made a memorable impression in "Game of Thrones" (where Pascal also appeared), brings her fiery spirit to the role of Ellie. In "The Last of Us," she portrays a foul-mouthed teenager whose insolence is amplified by the newfound freedom of surviving in a post-apocalyptic world. Her fighting spirit is truly contagious.
Adapted from the Naughty Dog video game of the same name, "The Last of Us" takes its nine-episode first-season story and many of its standout moments and memorable lines from the game. The series is co-written by Neil Druckmann, one of the creators of the game, and Craig Mazin, known for "Chernobyl.
The Last of Us video games offer more than just a visual style. They are harrowing, emotional, and thought-provoking experience that also features intense action. Fans of the franchise will recognize familiar scenes, locations, and dialogue. The series adaptation stays true to the source material, which was already masterfully crafted, and does not attempt to change it.
The Last of Us is a brutal and melancholic depiction of a world in which people are struggling to survive, facing varying levels of terror. At times, the fast-moving infected with their dangling fungus are not even the most daunting threat. As the series progresses, it becomes clear that humans, not monsters, are capable of committing horrific acts that surpass the already distressing zombie attacks. One episode in particular highlights this terrifying reality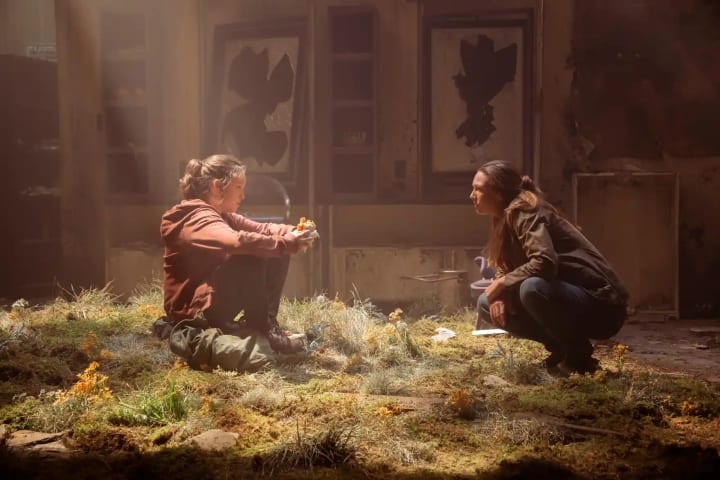 The series is hampered by its underdeveloped world-building. The surface details are impressive, such as the magnificent ruins and the intricate tendril patterns of the spent cordyceps, along with a nightmarish collection of zombies ranging from the twitching, hissing "clickers" to the fungal giants known as "bloaters."
However, the larger forces driving Joel and Ellie's journey are disappointingly generic, with the standard-issue resistance group, The Fireflies, facing off against the nameless military regime of the government agency known as FEDRA (Federal Disaster Response Agency). The greatest stretch of the imagination in "The Last of Us" is imagining a George W. Bush-era emergency management bureaucracy capable of creating a functional police state.
The series shines when it focuses on its central duo, as they develop into allies and something like family. Joel's growing paternal feelings for Ellie, it becomes clear, scare him more than any zombie creature
Fear lies at the heart of "The Last of Us." It is a prolonged horror story about single parenting, as Joel's struggles are a magnified version of the everyday challenges of being responsible for a vulnerable life. This responsibility makes one vulnerable and can lead to doing unforgivable things in the name of protection.
Through Joel, we experience the heartache of this world, and through Ellie, we witness its marvels. When they come across the remains of a jetliner, Ellie asks if Joel ever flew on one, and he remembers how uncomfortable air travel used to be. "Dude," she says, "you got to go up in the sky.
Finally! A video game adaptation that lives up to its source material. This just goes to show what can be achieved when you stay true to the original, bring in the same talent responsible for the game's success, put your heart into it, and have the original creator take charge.
I was initially skeptical when the show was announced, and after the first trailer, I approached it with cautious optimism. I'm happy to say it was worth it.
(c) buzzedison
About the Creator
I Write about Startup Growth. Helping visionary founders scale with proven systems & strategies. Author of books on hypergrowth, AI + the future.
I do a lot of Spoken Word/Poetry, Love Reviewing Movies.
Reader insights
Be the first to share your insights about this piece.
Add your insights