The Hunger of Sea Glass
An 'Under the Clouds Chapter 1' Entry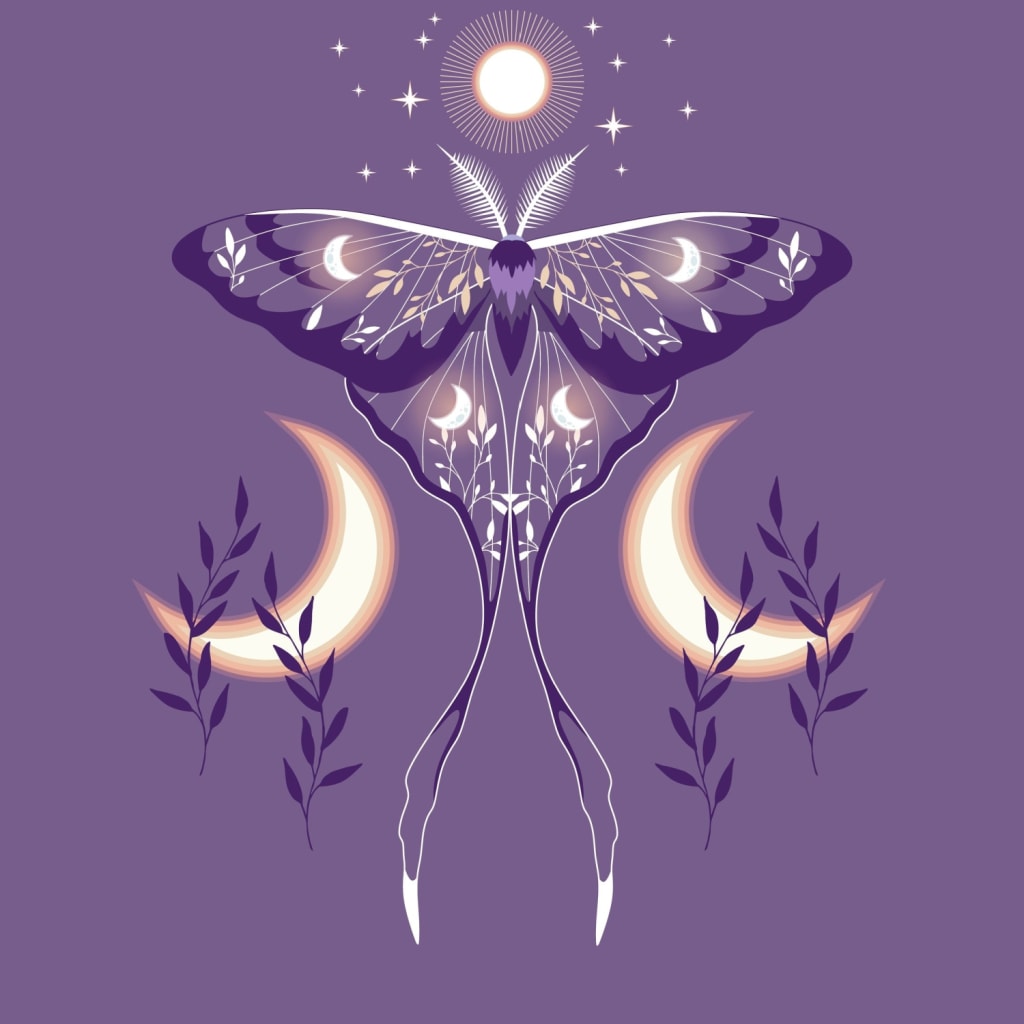 Image licensed from Shutterstock
Every night at midnight, the purple clouds came out to dance with the blushing sky. Generations had grown on the foothills of Ambria and gazed in wonder of their choreography, humbled by the majesty of nature and beauty locked in an unending embrace. The dreamscape of twilight was an enduring reminder that all is as it was and always would be, a shining glimpse of eternity.
"If only I could be so lucky to live forever," whispered Clarice. She directed her melancholy musing to the midnight moon who twinkled but a brief smile to her in return, she being merely one of many moths born to him that season.
Like all Luna moths, Clarice had left her stomach behind during metamorphosis, and now for ten days all she would have to sustain herself was the energy she had harvested in her previous life. It's the kind of existence that lends itself to a hunger to experience the world.
Clarice sighed, flexed her newly dry, limeade coloured wings and set forth into the night.
~*~
DAY 1
*
"I'm sorry Ms Harrison . . . "
Meredith turned away and let the too familiar words wash over her once more. She was seaglass. Polishing, polishing, polishing. She imagined the sandpaper platitudes smoothing her rough edges away, and her tears pouring into the tidepools of pain all mothers who have miscarried cry collectively.
The wearied doctor left her unresponsive patient to drift off into the tangy afterglow of chloroform sleep. When Meredith awoke hours later, it was late into the night and she was alone in her hospital room.
No, not alone.
Meredith glanced to the window the nurse had left cracked open to catch the gentle June breeze. There on the windowsill sat a luminescent moth; its feathered, mascara wand feelers swayed in the lilac scented air, and Meredith couldn't help but smile as she spoke to the tiny creature at her bedside.
"What an easy life for you, dear one. Carefree. If only we could all be so lucky."
"Lucky? Who me?" Clarice replied.
Meredith held out her fingers. Clarice accepted the invitation and perched delicately on the middle-aged woman's work-roughened, empty ring finger.
"Yes, you without the burdens of work, or the grief of a life lived tied to the physical world; you with the power to fly."
Clarice hadn't considered her fate this way before. But then, her siblings hadn't been prone to discussing topics beyond the flavours of persimmons as opposed to walnut leaves. Such philosophical concepts were new to her and she feasted on the idea, offering the woman a similar morsel in payment for the experience,
"If you could fly, Meredith, where would you go?"
Meredith reflected for a moment and answered,
"The clouds. I would fly up high as the clouds and ask them why they waltz with the sky at midnight. That's something I've always wondered about."
Clarice had wondered this too, though she had only seen it happen once. Her heart ached for the woman who had seen this many times, and many times wandered the channels of her mind asking the same questions again and again but never finding an answer that satisfied.
Purpose swelled inside Clarice's abdomen for the first time. She shivered and her silver powdered wings fluttered with excitement.
"Perhaps, perhaps I could find out for you, if you'd like?" Clarice suggested.
"Would you? How kind," Meredith answered wistfully before drifting off to sleep once more.
The place where the clouds dance is very high, Clarice thought, so high that I couldn't possibly fly straight up to it.
"How can I ever hope to reach the clouds?" she pondered aloud.
The Junebug on the nightstand buzzed.
"Zzzt - What if you follow the mountain path? Surely, -zzz - there are places along the way that you can stop and rest. If you go to the cabin at the mouth of the river - zzz"
GULP.
Whatever further wisdom the Junebug had to offer was cut short by the appetite of the hospital's inquisitive therapy cat. The tabby smacked his lips at Clarice.
Time to fly.
~*~
DAY 2
To be continued...
*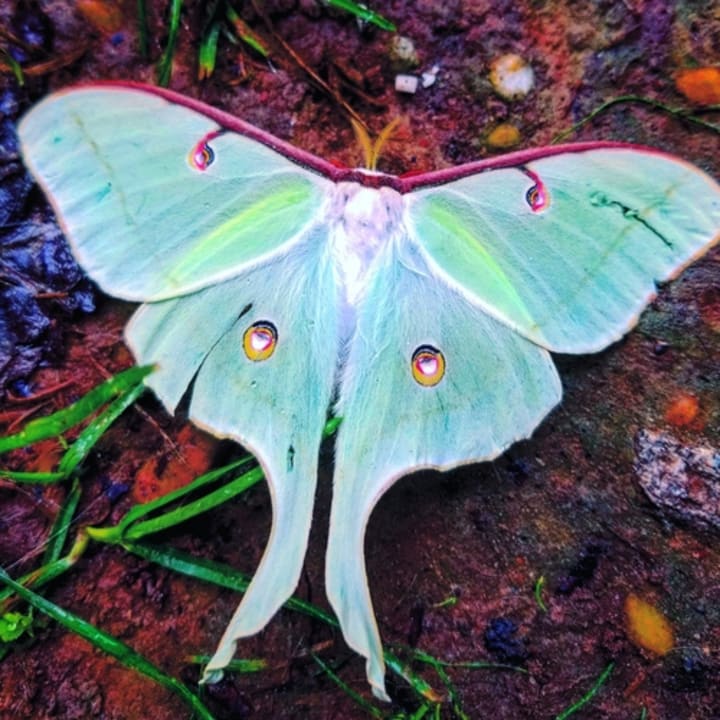 This short chapter is entered into Vocal's "Under Purple Clouds" challenge. The challenge included using the provided opening sentence and the genre was specified as 'magical realism'.
Update: seeing as it also fit the brief for "Tall Tails" it has been entered there as well.
First published Feb 24, 2023 by Call Me Les.
About the Creator
She/her | Cat enthusiast | "Word-Nerd" | Fueled by buttertarts
~&~
Reader insights
Outstanding
Excellent work. Looking forward to reading more!
Top insights
Compelling and original writing

Creative use of language & vocab

Excellent storytelling

Original narrative & well developed characters

On-point and relevant

Writing reflected the title & theme
Expert insights and opinions

Arguments were carefully researched and presented

Eye opening

Niche topic & fresh perspectives

Heartfelt and relatable

The story invoked strong personal emotions

Easy to read and follow

Well-structured & engaging content

Masterful proofreading

Zero grammar & spelling mistakes
Add your insights