The Brief Encounter
A Short Fiction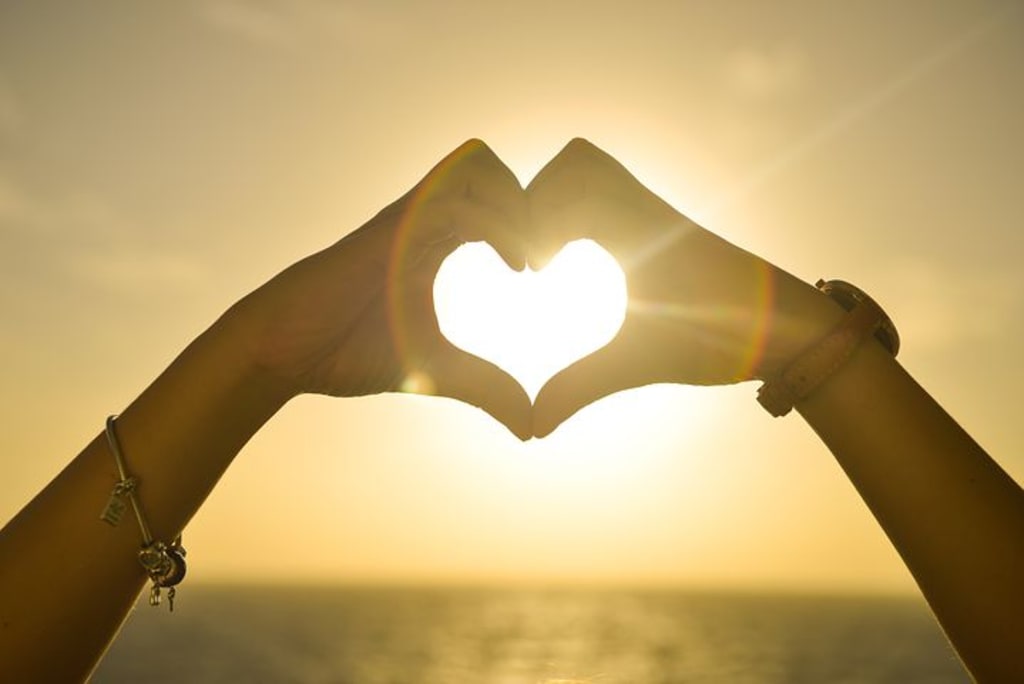 It all happened so quickly one minute Sophia was sitting comfortably on her favourite bench in Plaiza Park in London, the next minute a powerful gust of winter wind swept through the leafless trees and her whole work load catapulted into the air so swiftly, that it sent her looping sheets of papers skittering along the path in an instant. Sophia sprung to her feet and literally snatched her papers out of the air, in a kind of run and snatch it up quick method which actually worked, then she skidded to a halt and slowly made her way back to sit on the bench, in doing so she gasped a sigh of relief whilst she patted down her burgundy fur coat and carefully slid all the papers back into her bag.
Meanwhile faint footsteps drew closer with every step, which Sophia ignored at first due to securing all her papers, but before she had a chance to spin around to see who it was, a manly voice spoke "Hey are you sure you've secured all your paperwork now." Sophia smiled "Oh you saw..." before she could finish her sentence the guy smiled and said "Yes, I saw the whole thing you caught them real fast."Almost sounding as if he wanted to at least catch one, the knowingly look between them meant he could sit down. "I'm Levi by the way."as Levi held out his hand and Sophia shook it, he seemed to like the softness of his skin upon her palm that he didn't want to let go."I'm Sophia." meeting his eyes and sensing his calm spirit and warm aura, she started thinking that this morning was starting to get interesting after such a shaky start to her morning.
Levi was a handsome and respectable guy with good morals and principles, he also looked very fit and athletic in his expensive suit. Sophia was clearly feeling him and he didn't want to leave her side, he was quite appealing with a good sense of humour. Levi smiled and was close to saying something else when suddenly a huge gust of wind whipped at them so fiercely that Sophia's long hair blew across her face. "It's so windy today, I guess I chose the wrong day to work outdoors." Levi answered "Yeah, well I don't blame you for at least attempting it. I love these autumn days, although it's cold and windy there's something magical about it all."
Sophia nodded and followed his gaze as he stared meaningfully into her eyes, it looked like the rows of trees were forming a passageway into the distance, the lonely benches, and the dancing leaves swirling on the path. Sophia agreed that it was kind of magical and the very reason why she was there in the first place. "Yeah, you're right' I could walk for miles in here and not get bored."
Levi had that warm aura which made Sophia feel quite safe and relaxed in his presence, her instincts had never failed her yet he was definitely unique, and it almost felt as if that wasn't the first time they had met. Levi and Sophia were both the reserved type and not easily impressed with aesthetics, but they were drawn together like a magnet to steel even their similarities, aura, high energy and vibration hit the same frequency level, apparent without delving in depth on a personal level apart from them both declaring their single status, Levi was really absorbed and their brief encounter left an impact which felt purely natural for Levi to ask Sophia out on a date to which she kindly accepted.
It was 3:15pm and Sophia had already achieved her agreed sales target for the day, as she swivelled in her white leather chair in her office, where she worked in the Beauty Department of a well established Advertising Agency in London. Sophia smiled as she ensured that all her clients and the production team had received her presentation and invoices, which she gave chase in pursuit of earlier when she nearly lost all those sheets of papers in Plaiza Park a few hours earlier. Sophia signed confirmation of orders, and agreed a publication despatch date with Patrice her Manager. After all was set Sophia who worked at a fast paced mode, was always known to demonstrate creativity, accuracy and precision in her work and she never missed a beat. With Sophia all was in good timing and there was nothing else left for her to do.
Patrice was always impressed with Sophia, she had that twinkle in her eye like she had a favour to ask, Patrice hovered over her with an air of dominance, hand on hip striking a pose like a model, but with her bun pinned firmly on the centre of her head it made her look more like a teacher. She asked "Sophia would you like to attend the Sports Show Magazine launch next week." as Sophia was about to answer Patrice interrupted "You don't have to decide today but let me know by the end of the week." "Ok I will let you know." Sophia replied, just then Patrice's phone rang as she waved at Sophia and made her way out of her office "Yes Levi come up I will let you in right now." she mentioned as her voice faded... At that point Sophia who's ears pricked up at hearing the name Levi, with no hesitation before she knew it Sophia was making her way towards Patrice's office but before she could get there she saw him.
Levi had already entered the building and Patrice shook his hand, then they both spotted Sophia. Levi turned to face her and sparkling electricity intensified between them so fiercely, pulsating through them both in sequence, sensing the strong vibes in the air.. Patrice broke the silence "Levi this is Sophia who works in the Beauty Department, have you both already met? together they both said "yes" then Levi added "We both met earlier." Patrice smiled "Oh great because Levi is our Sponsor who will also be staging our Sports Magazine Launch." before Sophia could absorb what was happening, Levi smiled and invited her to their meeting in Patrice's office. Patrice who is known to be as bold and blunt much, was delighted "I knew it would be a meeting of minds with you two, why I invited you to the Sports Magazine Launch earlier." but not even she could anticipate Levi and Sophia meeting earlier at Plaiza Park. At that point they realised that fate played a part as they both stared into each other's eyes without saying a word.
Levi made his intentions very clearly for their Advertising Agency, all his creative ideas and innovative projects were all structured, scheduled and detailed precisely even his funding package. Maybe it was the way Levi stood, his smile, or how he articulated his main points, even with his eyes that never left Sophia's as he spoke, Levi being that alpha male was impressive in itself. Patrice was satisfied that he had everything figured out on his end, all they needed to do was attend the Sports Magazine Launch.
At the end of the meeting Levi thanked Patrice and Sophia for staying, then they both said goodbye to Patrice as they came out of her office. As they walked out Levi was full of beautiful compliments but words couldn't explain what was lingering deep inside. "Mind if I join you, where are you headed to after this?" Levi asked Sophia answered "Anywhere the wind blows." They both smiled knowing it was in reference to when they met in Plaiza Park earlier..
When you surround yourself with good honest realists with good hearts, there is nothing that you cannot achieve or conquer together, you uplift each other by standing in your faith, strengths and beliefs together it's such a powerful and enriching vibe. – Kay Angela (K.A Luxe Media)
Love
About the author
I'm a CEO, Author & Digital Creator
Positivity flows with Good Vibes Always! https://solo.to/kayangela
Reader insights
Be the first to share your insights about this piece.
Add your insights