Testing the Limits
A Mythological Microfiction
Everyone knew the stories about the Lake of the Drowned.
Travellers stopping to refresh themselves with a picturesque view, then vanishing to never be seen again. Strong swimmers, young... natural causes were getting harder to use as an explanation.
"Waterhorse" many had started to whisper. "Kelpie."
It was perfect for my purposes.
I checked that I had the thing I needed, and sat down.
Birds fell silent and the air went still. The calm waters surged and a magnificent horse appeared.
I felt an overwhelming urge to ride it. Slipping on my artificial gills, I swung myself up. "Let's go."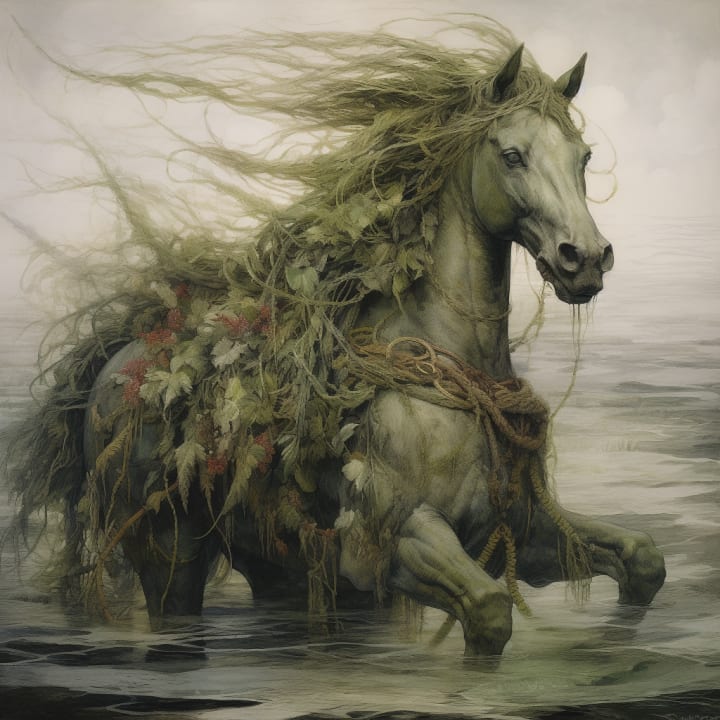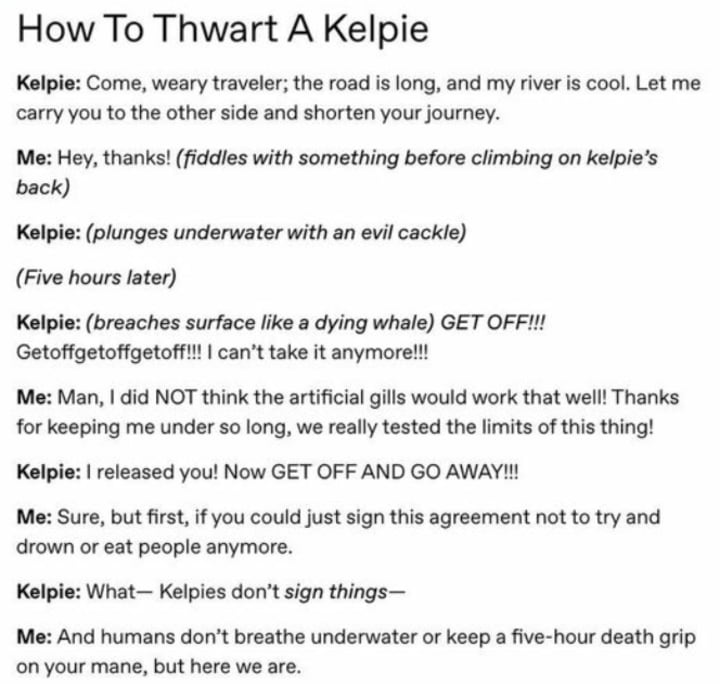 About the Creator
I've been writing since I learned how, but those have been lost and will never see daylight (I hope).
I'm an Indie Author, with 30+ books published.
I live in Sydney, Australia
Reader insights
Be the first to share your insights about this piece.
Add your insights