Terradorian Stratagem
A Kilton General's Guide to Driving Back a Heathen Army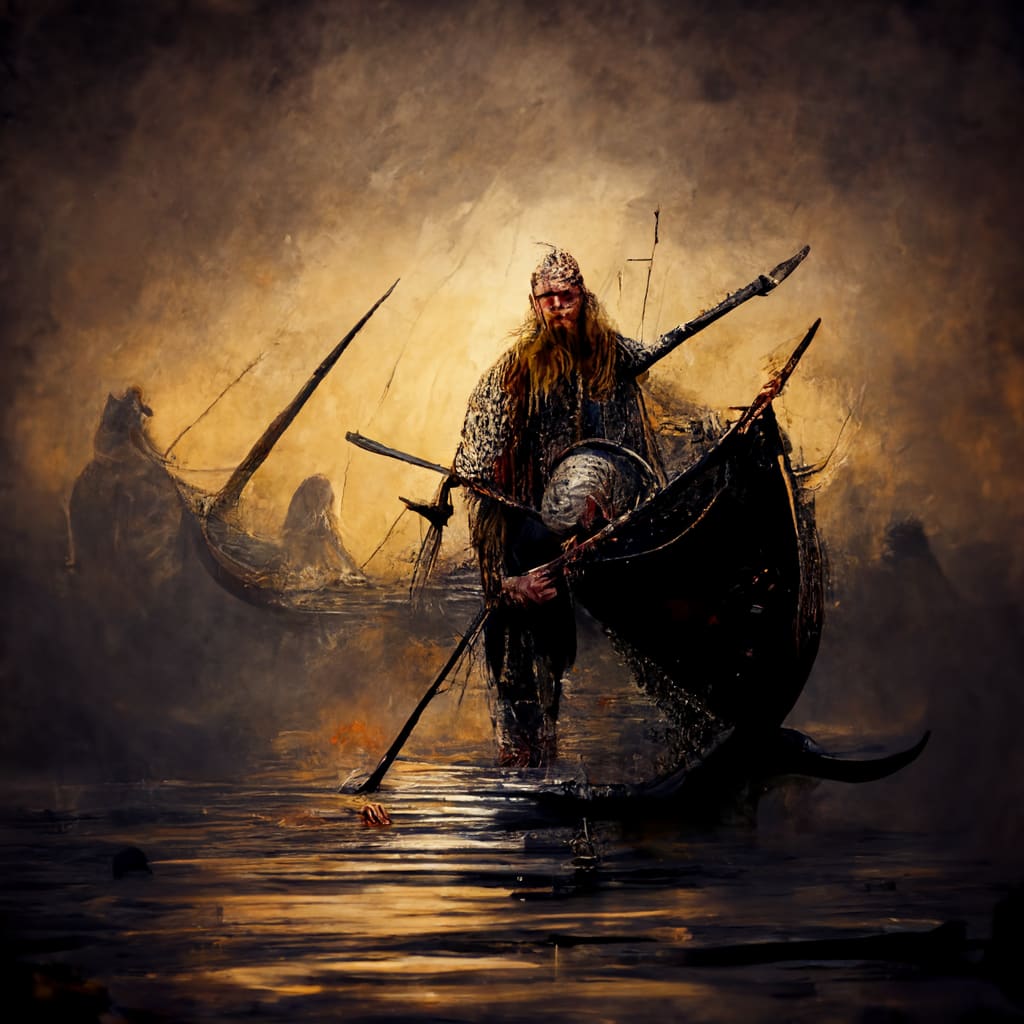 The men of the north will you meet you on the battlefield honestly. Expect no trickery or deception, they have no need for it. Their blades are sharp and their generals have a mind for battle. They see the battlefield stretched out before them in their dreams the night before war begins. This is what you can expect from a Terradorian warrior in battle.
First, you will see their flags draped over the horizon, tattered and burned from the battles before. They wear their damaged armor with pride, as it shows the skirmishes that they have survived. You'll see their army and think that they are outnumbered by your own and you may think of this as a deception and that they will have reinforcements show up but they do not. They have no need for large numbers and can overwhelm an army three times the size of their own.
Next you will hear blowing of horns and the cheers of un-sober soldiers gloating about the blood they will spill this day. Then the worst of it comes. They form an unbreakable shield wall and approach slowly at which point you have no option but to attack. Arrows and spears cannot breach the wall. As you attack and try to break through them, you only wear yourself down.
The moment they sense any weakness from your side, the shield wall will open and the axe-men will lead the first charge. They are fast and wild, used to running in knee deep snow which makes them even faster when their is none. Next their archers, all of whom are female, begin launching bone arrows. The chaos from the splintered rain or arrows and the yelping war cry of the axe men will make you more and more afraid. Next will march in the old men with their giant hammers. They break the shields and bones of anyone in their way. At this point the battle seems hopeless.
You only have one way to drive back the Northmen. You must find their general and slay his son to boost morale on your side while lowering their own. Make sure the general sees his slaying, for he will be driven to tears and begin having thoughts of his burial rites. This is where the psychological aspect of warfare begins. Now, you still must deal with the wisemen of the army, who are chanting in clouds of mist to obscure the battlefield and strong winds to deflect the barrage of arrows. This is not easy to overcome but it can be done. Have your battlemages prepare to project images into the minds of these wisemen. The Terradorians are a superstitious folk so conjure what ever you think might shake their consciousness the most, a dead loved one, human sacrifice or even desecration of holy sites. This will cause them to fall into a state of lamentation and grief. They are no longer a threat.
Now that the soldiers are vulnerable to arrows, they will attempt to reform back into their unbreakable shield walls. Luckily for you, these shields are very susceptible to fire. The Terradorians believe their shields are made from enchanted wood, this is nonsense. Send a volley of flaming arrows their way to incinerate their crudely built wooden shields. At this point they will attempt to fashion a retreat but you have a way to prevent this if you so wish, a reinforcement of horseback warriors. Their hammers can break the legs of horses but they build them so heavy that they take a while to pick up and swing. Strike fast and quick from your mounted position and the battle is yours. If you allow them to, they will retreat back to the shore and board their fleet of ships and sail back to Terrador.
Fantasy
About the author
Just a Nashville dad who loves to share stories. Follow the wizard known as Springhill Jack on a quest across the fantastical world of Randós in my series of short stories "The Adventures of Springhill Jack".
Reader insights
Outstanding
Excellent work. Looking forward to reading more!
Top insights
Compelling and original writing

Creative use of language & vocab

Excellent storytelling

Original narrative & well developed characters
Add your insights