Taxi Driver
Inspiration To Someone
This life is also like the wheels of a car, the more it rubs, the more it moves forward.
Wheels still turn but life does not.
Two years had passed since Peter had run away from the village Winslow and came to New York to become Tom Cruise but he became a taxi driver.
After dropping passengers to their destination day and night, he used to sleep in his own taxi.
Adding the month's money, he used to send it to Winslow to his parents, and somehow he carries out his expenses.
He feels sad and devasted from within whenever he thinks about himself.
He senses his mistake, he shouldn't have made a sudden decision of moving out to New York.
He has ruined his life, and now he has become a taxi driver to run his daily expenses.
Still, he doesn't have shelter and he is burdened himself speaking lies about himself to his parents.
He remembers why he wants to become Tom Cruise because he wants to inspire young people by becoming a hero.
And now he ended up becoming a Taxi driver.
To relax and make up his mind, he used to talk a lot with the people sitting in the taxi, and in this way, his loneliness was removed.
Talking to them, he got a strange pleasure, as if talking to a family member.
Some were sad when the family broke up, some were happy when they got a job, some had to go to a party and some were going to the hospital.
Becoming a good charioteer, he would listen to everyone and give his opinion.
That is how his days were passing.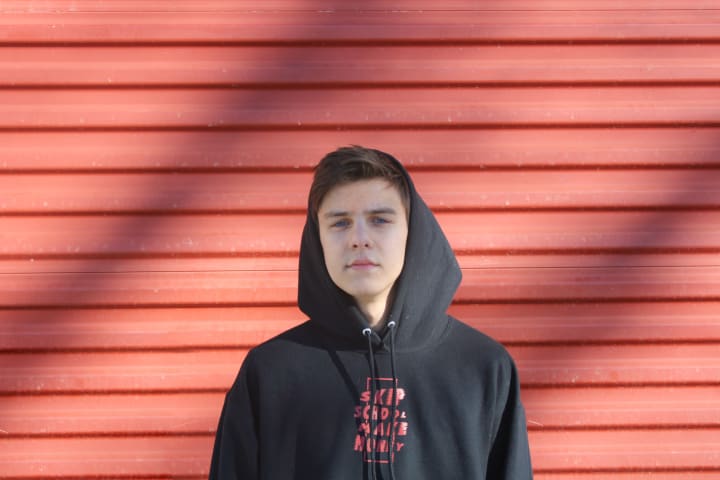 Since the radio kept playing in the taxi, it became a habit to listen to a program whose time was exactly 7 o'clock.
The name of that program was Motivation, in which RJ Sam used to ask people for their source of inspiration.
Some would mention Mahatma Gandhi as a source of inspiration, some would take Nelson Mandela, and sports lovers will tell Ronaldo's name or Messi's.
That day RJ Sam asked a 16-year-old who was studying in class XII, what is your source of inspiration?
You have scored 95% marks.
On this he said, my source of inspiration is a taxi driver who took me to school on time by taxi when I missed my bus and boosted my morale like a good charioteer because I lost my temper due to being late and I was afraid of missing the paper.
He had seen his future in the dark.
Just as a Coach boosts the team's courage, in the same way, Peter boosted my morale and did not even take money from me and told me to give him sweets when I clear my exam.
And I am looking for him since the result is out.
If you are listening to this program, thank you for being my source of inspiration.
I also want to be a good person like you.
Today, for the first time, Peter had tears of joy in his eyes, which were making him feel proud even to become a taxi driver.
Key message: With the right attitude you can inspire and motivate anyone no matter what position you hold or how much you earn.
Qualities should not be judged by the status or earnings of people.
Sometimes, we misjudge a person by their social status.
But, remember to give equal respect to all.
Maybe you are in a way helping them to regain their lost confidence in a way!
I hope you will grasp the lesson and will be more polite and helpful toward others irrespective of their age, status, color, and gender.
About the Creator
I work as a content writer with a company. I love to write and connect with people on different topics. My work consists of fiction stories, health, technology, self-improvement, and productivity. My website: www.hubhey.com
Reader insights
Be the first to share your insights about this piece.
Add your insights