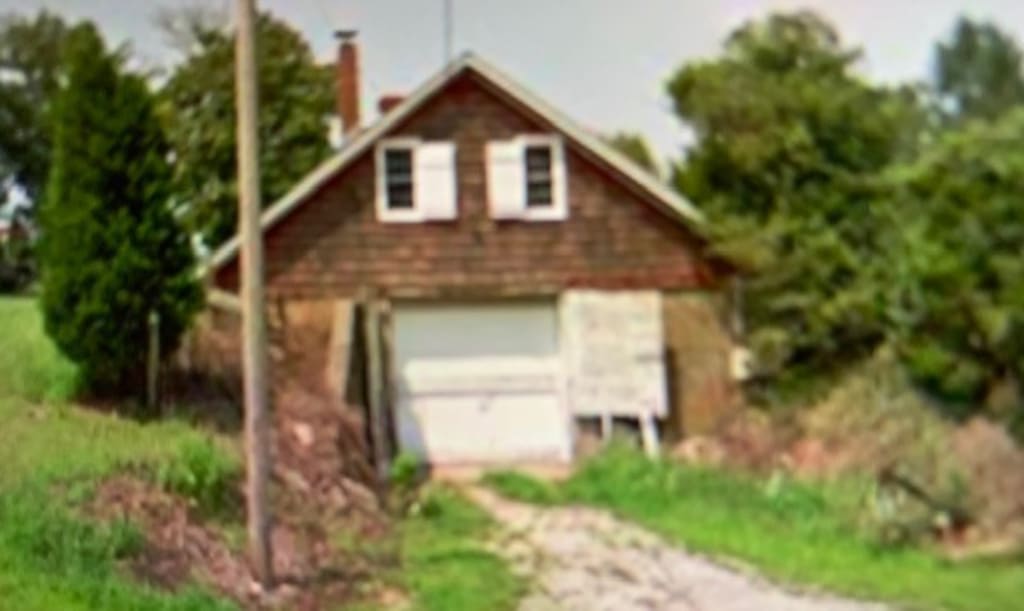 I hadn't been back east for about 6 years. I was anxious to visit friends and places, favorite beaches and have some favorite foods. But I was fully aware that things aren't always as you remember.
When I left it was for new opportunities, a change in career and to be with family. I left a job I loved, amazing landscape and my east coast adopted family. You know, the kind that make up Friendsgiving meals. People you work with, live next to, go to spin class with ; the guy who works at the corner bookstore, his fiancé and the local celebrities that pretend they are avoiding the public eye- but then buy the ten million dollar house in the Hamptons. Right. And that beach house was where we gathered. All the dysfunctionality of your blood relatives, all with our separate baggage, but none of the guilt. Well, except for Caty.
Caty and I had a falling out just before I left. And we never spoke again. I did try. Though as self righteous and as stubborn as she was , I was usually the one who made amends. And I'm sure that even comes from a self righteous place cause I felt I took the high road. Whatever. It wasn't always like that, in fact for years we never disagreed about anything. We were very much alike, were in the same business and really liked and respected each other.
Catherine O'Brien was the owner of a fabulous store on Main Street in East Hampton called SummerHouse Design. She had amazing taste, an engaging personality and very deep pockets. We met when she came into my shop one weekend. I was unloading my van from a haul, and she saw others picking through my hoard before it even hit the shop. Feeling they were being incredibly rude, she had offered in a very loud manner to help me take some things into the shop. I thanked her and told her it was fine-really. It's a small shop and I couldn't possibly fit this whole load inside so whatever was purchased now I didn't have to find a spot for. She looked around a bit and then said she was going to get coffee and would come back in about an hour, did I want anything? Gratefully I said a very large iced tea and absolutely anything to eat and dug in my pocket for a twenty. She waved me away and said she'd see me later.
Now I didn't mind someone buying me tea, I just figured giving her money she might really come back, I was hungry! I know that isn't so smart, right? You give a stranger money, they could just pocket it and go. But I had a feeling about her.
She came back. It was beach time in the afternoon, I wouldn't see another customer until 5 or so. So we sat and talked. I had heard of her before, she had such a reputation in the antiques world, high end fabulous finds. She actually had heard of me! Amazing oddities, great eye, best prices in town. We compared philosophies. And though we differed in our methods, we both were go getters- hard working women , good at what we do. because she had very high end , she paid more, had more overhead and had to charge those prices-plus she had a high maintenance wife. I had a couple kids and was by myself, so I would buy low and turn it over to be able to stop at the grocery on the way home.
She was trying to coerce me into taking the stuff to storage first , fixing it up and then putting on display in the shop. I didn't have that luxury, I told her. I couldn't afford storage . It was my shop and my van- that's it. Well, and the boxes piled to my ceiling in our house. Everybody does that, right?
She thought for a minute and then said, come share my barn. I protested, couldn't afford it-wouldn't do it for nothing . She said here's the address, you come see it tomorrow- I think you can afford it.
The next day, I nearly cancelled-but I thought , I will get to see really cool stuff. When I rolled up to the barn on Scuttlehole Road it looked like a barn front stuck on the side of a hill. That was all there was. Caty was outside, painting a table.
"What is this?" I asked. " A bunker? Bomb shelter?"
She laughed and asked me how long I had lived in the Hamptons that I had never seen these. It was a potato barn. They are bank barns she explained, built into the landscape so you can reach the 2nd story with your load of potatoes from the top and enter physically from here. But mainly they were meant to keep the potatoes cool in the summer and warmer as it got cooler.
It was like 90 degrees that day- but as we stepped inside it felt air-conditioned. It was a huge expansive underground barn, It was at least 60 feet long and filled with the most amazing antiques I'd ever seen. And sunflowers- everywhere. Caty loved sunflowers. Except for one small platform just inside the door to the right, about 15'square.
" This would be your space. Plus the area there along the wall for merch you are turning over quickly. $100 month, PLUS I get to shop your stuff. I won't take something you have intended for a customer, or a vignette in the shop, but other stuff I can buy for whatever price you name. First month free, cause this month has already started. Deal?" she asked.
It was the 6th of the month. "Deal!" I said, without hesitation.
We were hardly there at the same time, she came days and I came nights. Except it was pitch black at night out on the Hamptons back roads. She told me if she knew I was coming, she'd leave a light on. And she did, it shown through the two windows like shiny eyes welcoming me in.
Things were great for a few years, then she started getting agitated easily. Things made her mad that hadn't before. She talked them out with me at first, then seemed annoyed that I was being nosy.
Her home life was rough and business was going through a downward spell (HomeGoods had just opened their doors. SMH). I just figured, she was stressed. Then one night I came in and all of my stuff was outside. Like-thrown outside. Caty was ranting and raving and complaining about unpaid bills and that I owed her money. But my rent was fully paid and always on time. She said that measly $100 a month was for the first year and then was to double each year after like we agreed. Which we never did- was the first I heard of it. After trying to talk her down, then yelling back and exchanging those words you regret, I left.
I came back the next day and removed all of my stuff.
And then I left about a year later. It was a lot to expect but I wanted to try and see her in person. I talked to my east coast gang about it that night, and they said they thought I knew. Caty attempted suicide in that barn a couple of years back. She broke a glass tabletop and cut herself with the chards. Police found her unconscious and blood all over everything. The last anyone heard from her was that she was in a halfway house in Riverhead making progress. Back on her meds for the schizophrenia I never knew she had.
As I drove up to the barn later, it was a little forlorn-looked sad. I walked up to the door and put the single sunflower on the ground in front of it. As I drove away, I saw in the rearview that there was a light on ever so faintly shining through the upstairs windows.
family
About the author
I am a transient New Yorker (always in that New York state of mind) living in glorious southern California. I am currently working at a private K-12 school where I teach theatre outside of the box and am the Artistic Director.
Reader insights
Be the first to share your insights about this piece.
Add your insights