Strictly Aristotelian
Do you love yourself before you can love someone else?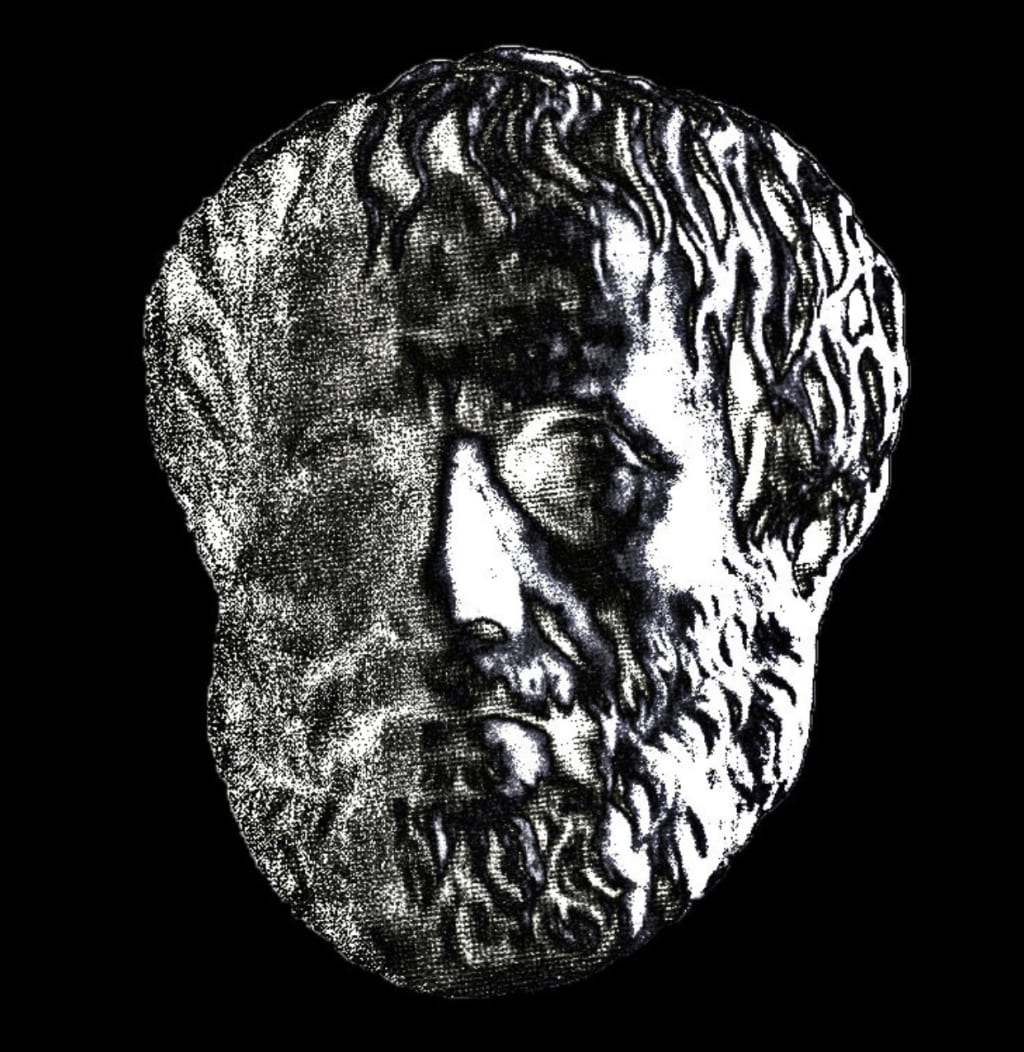 Photograph by: quapan
The tapping of the screen had a musical quality. Banker Hampton looked at the phone, and finally found the government dating site. He scrolled down the page and tapped on a video:
"Welcome to FindLove.gov, the site where the public provides for your love life. We're all in this together, so why not find a special person to get together? Here at FindLove, we provide an array of options for you to discover a special mate. You can choose from the origin of state, to school history to taste in music. We're excited to know you're interested in our site and your future mate. So, sign up now with a clever username and an uncrackable password. Good luck and may God bless America!"
Hampton scrunched his face like a wrecked car's gnarled front end. "Okay," he said to himself. He came up with a name: MoneyintheBank and a password: [email protected]$H. He opened the email that allowed him to navigate through the site. It took a good two minutes to load, and the page looked rather no frills compared to the streamlined homepage inviting those in search of affection.
Katlina Strauss came across the FindLove site. She had felt the private sites were too expensive. With this government site, taxes paid for the services. The twinge of guilt tugged at her, but she forged onward. It felt like she was sneaking a piece of cheesecake on a strict low carb, no sugar diet. She clicked some more and found the video. She typed her username as KalinaKat and her password: KU®[email protected]
Kalina scrolled to match up with Hampton's account. He had filled in all of the metadata. 29, brown hair, hazel eyes, muscular build, studied economics at New Sweden University, favorite music: progressive rock, atheist.
Katlina smirked. She shared her information, too. 27, brown hair, brown eyes, petite build, studied art history at New Sweden University, favorite music: classical, atheist.
The site took a long time to load the next page, and displayed ads warning of the dangers of vaping for both of them. At last, they found a virtual park on the site, and their avatars met up with one another and chatted.
"Hello, there. Are you still in Delaware?" Hampton asked.
"Yes. I'm in Dover," Katlina replied.
"I live in Wilmington."
An advertisement then popped on their screens.
"Due to an abundance of romantic relationships, we ask you to limit your interactions to Platonic relations unless marriage is in the near future."
"What the hell?" both Katlina and Hampton said aloud into their phones. Their digital assistants said, "I didn't get that."
Frustrated, they both sent each other phone numbers through the messenger service. It took ten minutes to accomplish this, but the two of them made the exchange. They used the FaceTime feature on their phones.
Katlina looked like a small doll with flowing hair and straight, clean, white teeth that contrasted her cinnamon skin. Hampton's chiseled dark brown skin allowed his eyes to look like lanterns in a cave.
"You know we could have studied at NSU together," Katlina said first.
"This is true. We should get to know each other better before we meet. Were you born into an atheist family or did you wean yourself away ftom faith?" he asked.
"I became an atheist at age five," Katlina replied.
"Wow. I was thirteen when I stopped believing."
"Why don't we see each other at another setting, less digital?" Hampton queried.
"I'd like to meet up. What we can discuss further is this janky government dating site," Katlina mentioned.
"That's very true. Why don't you take an Uber up here and we can meet up for lunch?"
"I'm all about it," she said.
The smell of blooming flowers was in the May air as the two made their way to the coffee shop in downtown Wilmington.
"Who would have thought the government would have a site for dating?" Hampton asked over an iced latte. She ordered an iced macchiato.
"I know. Did you get a message about a Platonic relationship?"
"Yeah. That was really weird."
Just then, two men in sunglasses and black windbreakers with red typeface like the FBI, but reading FLG instead, appeared out of nowhere and muscled the pair into a van.
"Don't worry. We're not arresting you or anything. I suspect you both wanted to get more in touch with each other, no?" Silva Krews asked.
"What the hell is happening?!" Hampton hollered.
"Where are you taking us?!" Katlina screamed.
"Relax. Relax. We're headed to the Minister."
"Minister?! What Minister?!" Katlina asked, her voice rising.
Krews sneered. The vehicle stopped.
"It would be wise to not run. We're on the grounds now. Electric fences and trained dogs are here to prevent anyone from getting in…and out."
The men strong-armed Hampton and Katlina into a government chapel.
"Welcome. I am Reverend Christopher Fennell. I am the architect of FindLove.gov. I tracked your mobile devices. I could see your conversation and trace your every move."
"How?!" Katlina queried with passion.
"I'm the US government. That's how. Anyway, we're going to marry you two former atheists and convert you to Christianity."
"So much for the separation of church and state," Hampton pointed out.
"Has that ever been the case…really?" Fennell wondered.
"That's why I'm still an American. I have the right to not believe in the unknown and unknowable," Katlina snapped.
"Don't get hung up with the faith aspect. We were serious about the Platonic relationship. You two will forever be just friends, never to consummate your relationship."
She shriveled her face at that word. 'Platonic,' she said back to herself in her mind, in a tone of weary but accustomed disgust, like one experienced at running into traffic that's unavoidable on her daily commute. She had always hated that word, how it was supposed to mean some kind of great, lovely ideal—one devoid of the passion she always longed for, always sought out. She had always put her disapproval aside, but now, at the point of a gun, from a potentate government witch doctor: she couldn't hold her mind back anymore.
"I'm strictly Aristotelian," Katlina asserted.
"Me too," he declared with both surprise and joy at her shared conviction, and hearing it out loud for the first time from someone that wasn't himself.
Katlina shot a glance at her budding beau. She smiled reassuringly.
"This is ridiculous. I'm calling my lawyer," Hampton said. He searched for his phone and attempted to dial.
"That's not going to be an option. This whole compound blocks private transmission and reception. Sorry I didn't tell you ahead of time."
"Look, we've got lives to live. We don't even know each other like that. As you know we were just getting acquainted."
"I'll let you leave on one condition: wake up next morning as simply pals and we can let you go."
"Fine," Hampton and Katlina yelled at the same time.
They signed digital pages and were driven to their respective homes.
"Should we link up for a beer?" Hampton asked on a burner phone.
"Yes. I know we signed acknowledging we can't be together but you intrigue me," Katlina offered from a phone at the cafe.
"This will be our means of communication until we figure out a way to let everyone know about the government's tresspasses to control our love lives."
"We're going to take this to the Supreme Court if we must," Katlina replied.
"That we will," Hampton said.
Short Story
I am a forever young, ego-driven, radical hipster from Delaware. Investor. Objectivist for life. Instagram: @skylerized
Twitter: @SKYLERIZED
Receive stories by Skyler Saunders in

your feed