Stolen innocence
The way we were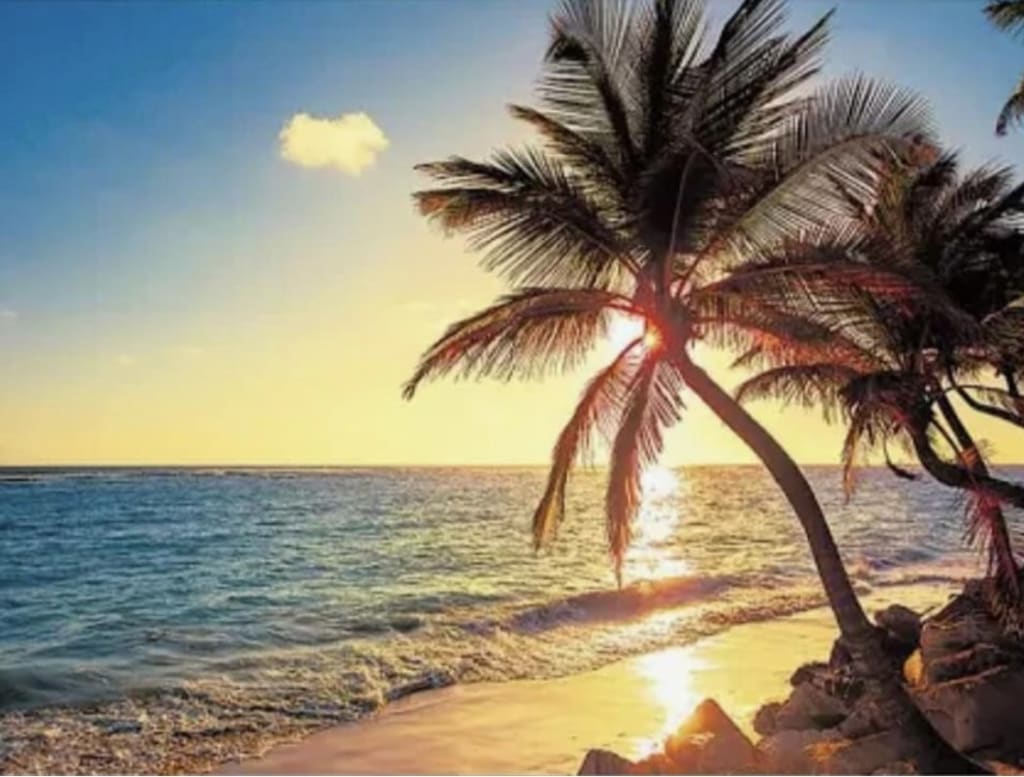 The school bell rang and it was a race to go home changed into our cut off jeans, and flip- flops. We would check the fridge for snacks and off we go. On any given day you could find seven to ten kids, racing to to beach; jogging at our own pace. Once our feet hit the sands we kicked off our slippers, some would dive into the water like pelicans. We entered the water like rowdy cow-boys.
It was the summer of 1986. The sun, rays was blinding mirroring off the galvanized zinc roof of the fishermen's hut. A velvety breeze caress my face, as I dive into the water, a school of sting rays greeted me; my screams could be heard in nother worlds. My friends, got scared running to get help, fishermen came to my rescue, they laid me on the sand. Hives on my body, was the size of grapes. They rubbed my body with wet and dry sand; as strange as it may sound but the sand was like a calming lotion. We get stung once in a while, sometimes we step on sharp stones, or broken shells in the water, it was part of growing up on the beach, and no matter how much we hurt, bled, and cried it didn't stop us from going to the beach it was our safe haven. All the parents warned their children not to go to the beach with adult supervision, but they had to work. They didn't have time for us. Moreover, we didn't need them, the fishermen were our friends. They love having us around. Mr perry, was the oldest of the oldest of the fishermen he would tell us stories about the strangest creatures that he's seen raising up out of darkest parts of the ocean. My best friend Ricky had a moon like face and the stories got the jewels in his eyes dancing. Friday's, was our most favorite day. We would play marbles, or a game of cricket, while we waited for boats to come ashore. We helped to pick the nets, our plastic bags was ready for our gifts. Rita, and shay liked taking home their fish. The rest of the gang liked roasting theirs on the beach, for the fishermen used pimento wood that gave the fish a smoky pimento taste real dip down chin flavor. Kite, time was approaching. Davie was a kite specialist. He didn't have hands for all the orders, in the evening when the sun rested the sky had a magnificent hue of colors, like clouds of handkerchiefs blanking the skies. And, when the rain came water rushed down the gutters that was our race track. We used fudge sticks, marking them with our totem colored with crayons. Becky, was Davie sister, she always wanted to gamble with us she laughed out loud when she wins, but starts a fight when she lost so, we never liked playing with her. When summer was near over all of us had skinned knees and elbows; because our scooter was made from wood that we collected from the wood work shop, the bearings came from the mechanic shop
We never wore sneakers, there were no brakes; and pushing off a slope our body was use to pleasure and pain. All the kids had a nickname. I was called hives. Those darn sting Rays.
I would say that. I grew up in a danger zone on the battlefield without a shield. But, I was wrong. I was protected… God's presence hovered over me and my friends. There were times when shots rang out, mama would cuddle us under arms like a mother hen protecting her chicks. Nostalgia is a wonderful friend: she takes me back, splashing in the summer stream.