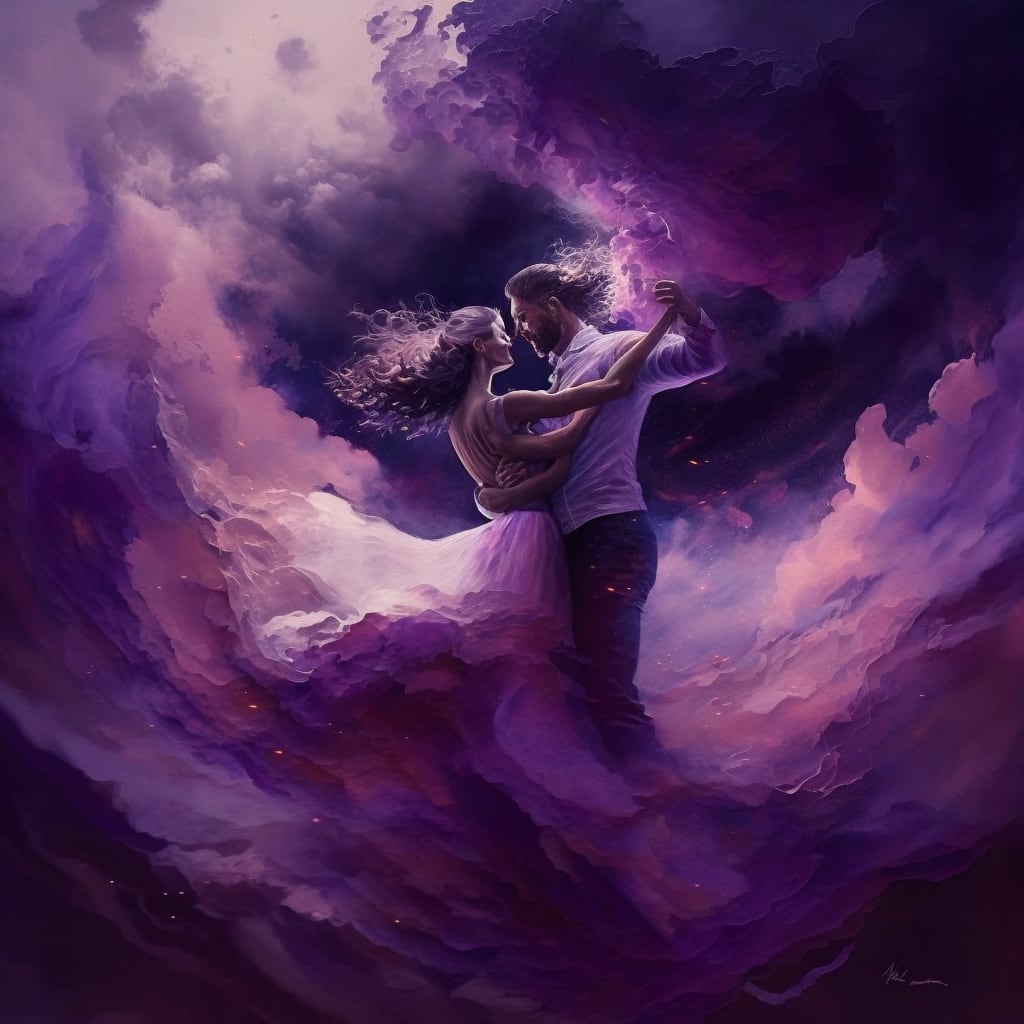 Courtesy of Midjourney.
For context, I wrote this in 2019 and revised it slightly last night. It was based on a dream and I am still proud of my prologue.

Trigger Warnings: Death, Murder, Depression
Prologue
The first time I tried to steal a soul was Tia Octavia's when I was ten years old. I watched my aunt's mouth open, felt the vibrations of the sounds she emitted, but I did not hear a thing. Everything fell away when I entered my trance. I only saw her daughter, Lorena, lying at the bottom of a staircase, Tia Octavia wrapping her hands around her neck, still not finished with her task.
It was an accident.
I wasn't even the room.
I loved her.
It must have been that boy.
Octavia had recited the story, had played the bereaved mother, but even at the age of ten, I knew she was lying. I always knew when they were lying, especially when the guilt began to consume them.
My body moved before I could process my decision, before thinking about the fact that it was a hospital, that there were witnesses in the hall. I leaned into her ear, voice low.
"You should just die."
Chapter One
Camlin was dry, which was only exacerbated by the 110 degree weather outside. I already missed Galveston's hurricane warnings and its tourists crowding the pier. However, I knew if I returned, it would just complicate things for my family. Though my parents had told me I did not have to leave, we all knew it would make everything easier, especially since the family had been insisting I was a child of the devil for the past eight years. No, the rest of the Cárdenas family was more than happy to get rid of me.
I could never make people do something they truly didn't want. I had tried when I was a younger, though I did not realize it was what I was doing. My father really didn't want me to stay up past nine and my big sister did not want to share her brand new doll. However, Octavia wanted to die. So, even when they revived her after that initial heart attack, they could not stop her passing two days later.
Of course, that all changed with Mr. Byrne.
Mr. Byrne had picked me up himself from the airport after I rejected his offer to use his private jet; I did agree to let him upgrade me to first class, mostly because I knew when to pick your battles with white men. I stared out the tinted windows. No one blinked at the ostentatious show of wealth. Not even me. My eyes were distracted by the plethora of wings popping out of people's backs.
"Never seen them before have you?" Mr. Byrne said.
I shook my head. No. As I had told him, I had never met anyone like me before.
"There isn't anyone quite like you here though," Mr. Byrne said.
Maybe that was supposed to be flattering. I was a human with abilities I shouldn't have. Mr. Byrne certainly thought it made me special. However, it just reminded me I was a freak, even among those who should have been like me.
"Tell them you are a cucuy," he continued.
I tried not to let the fact that cucuys were real startle me. I shouldn't have been surprised.
"Why?" I asked.
"Because some of them don't take kindly to humans, much less ones more powerful than they are. The only humans in Camlin are—"
"Those married to demons. Right." Mr. Byrne had been telling me that since he approached me at my graduation.
"Besides, you are going to pretend to be related to my wife's family anyways, so it fits."
I shrugged. I felt detached from my body. I had for a long time. Maybe, as a Byrne, I could feel something.
"Does your son know I am human?" I asked.
"Yes. He had I his concerns, but he came around when I showed him what you could do."
I flinched. He didn't seem to notice and just continued to talk.
Mr. Byrne smiled. "Don't worry. The wedding will be held by the end of the month. I promise."
Reader insights
Be the first to share your insights about this piece.
Add your insights