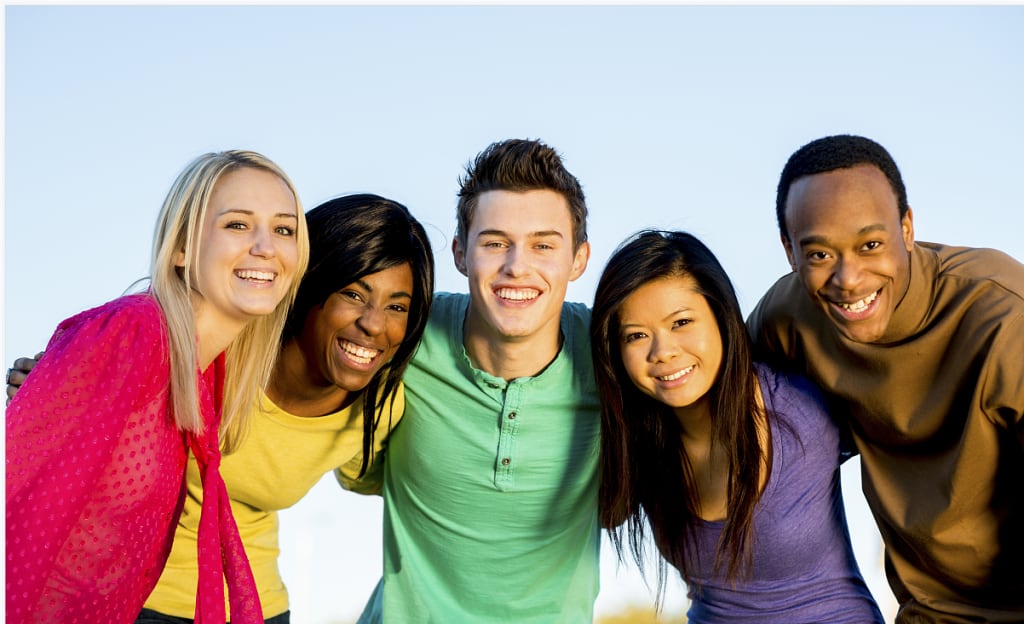 Sister Zhou said that no matter a man or a woman, the choice is always to make yourself better, otherwise, it is natural to doubt your choice. Many people choose to get married because they think it is better for two people to be together. Su Wei thinks that her life should be considered good, but does a better state really need to find a boyfriend? Being single for too long, a lot of nerves start to go numb. Friends are all busy with their own affairs, coco is far away in Yuchuan, and almost every night when she surfs the Internet, she complains to herself about the unsatisfactory life. Yawen probably fell in love recently and always disappeared. I also don't like to go out during my holidays. Sometimes I don't say a word all day, and with the autumn weather, I can't help but feel a little bleak.
well! I understand why people want to get married. People really need a companion, a companion who is right and proper to accompany them. Su Wei said to herself in her heart.
In the geography class, the teacher once said that two o'clock in the afternoon every day is the highest temperature of the day. Now it should still belong to the high temperature period of the day, but I still feel the warm sun shining on my face, always mixed with a chill. Su Wei strolled along Nanjing West Road alone, thinking about the interview just now, and her mind wandered for a while.
Suddenly, I noticed a girl as young as myself walking out of the Gucci store. She wore a Burberry headband on her flaxen curly hair and a well-crafted retro dress. She looked so familiar that it seemed to be a new season of a certain brand in a magazine. Delicate silver high-heeled shoes, especially conspicuous in the crowd. The girl was holding a handbag with a big Chanel double c logo in one hand, and a man who was about the same age as her father in the other. The man who looks like the girl's father is a bit fat, his stomach seems to burst his shirt, and he is carrying large and small shopping bags. The girl is a head taller than the man.
"Maybe they are father and daughter." Su Wei encouraged herself in her heart.
The two walked farther and farther, the man put his arms around the girl's waist, and gradually disappeared at the entrance of the parking lot. Su Wei seemed to be able to clearly see the man's bald head.
"Obviously, these are not father and daughter." Su Wei said to herself, sighed, and continued to walk forward.
Every time Su Wei walks to this area, she can't help feeling the difference between the rich and the poor. More than 20 years ago, when my generation was just born, it seemed that the living standards of each family were similar. But after more than 20 years, when I came here, I felt a little depressed. Many famous cars disappeared at the entrance of the parking lot of Plaza 66, while people rushing to catch the subway were still walking on the road next to it. Occasionally, a few old people begging along the street appeared on the street, which made the scene in front of us unpleasant.
My mind is always cranky. After work, there seems to be nowhere to go, and I am aimless alone.
In fact, it's strange to say that I have had a lot of romantic encounters, but I would rather lie about working overtime than go out to eat with others. I prefer to stay at home alone, surf the Internet, and chat. Time is constantly advancing, and it seems that many past events involuntarily become time-changing. In fact, the best way to forget an old love is not necessarily to start a new relationship. It is also very good for yourself.
Maybe it was because she met Hanwen last time, and then she had a few phone calls with Coco, which made Su Wei suddenly feel how happy her life is. There are not too many material requirements, and there is not much financial burden. I am free and unfettered, and I really enjoy it more and more. Maybe it's because I started to be a little afraid of marriage, because after all, I was very optimistic about Coco's marriage, and I didn't care about Yawen's doubts at that time. So far, Su Wei has not felt that she would be happier if she chooses marriage. Maybe it's because only Coco is married, and her marriage has begun to be questioned even by herself. Every time I make a phone call, I try my best to make her happy, and Coco on the other side of the phone always talks lightly about her boring work. It's a little scary that Coco hasn't come to Shanghai since her last honeymoon, and she has vaguely mentioned the details of her life. Suddenly, I don't know where to start. It seems that the roles are reversed. Most of the time, she used to Bringing happiness to herself, thinking of this, Su Wei couldn't help but start to have fear of marriage.
Reader insights
Be the first to share your insights about this piece.
Add your insights