Short love story
Coffee shop love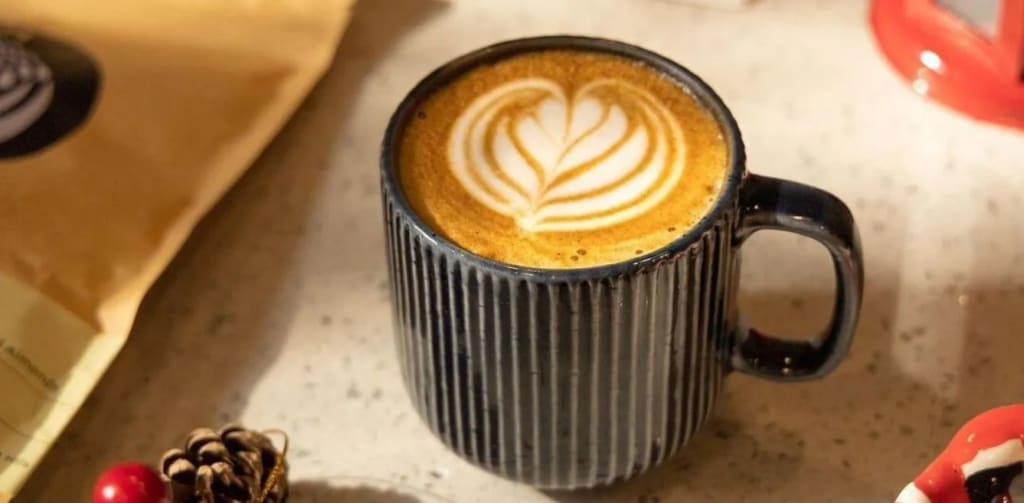 Once upon a time, there was a young woman named Lily. She was intelligent, ambitious, and kind, but she had never been in love. She had always focused on her studies and her career, and love had never seemed to be a priority for her.
Lily had just moved to the city to pursue her career in marketing, and she was excited to start this new chapter of her life. One day, while studying for an exam at a local coffee shop, she noticed a young man sitting across the room from her. He was reading a book and sipping on a cup of coffee, and Lily couldn't help but notice how handsome he was. She found herself staring at him for longer than she intended.
The young man noticed her staring and smiled at her. Lily felt embarrassed and quickly looked away, but she couldn't shake the feeling that there was something special about him. She tried to focus on her studies, but her mind kept wandering back to the young man.
Over the next few days, Lily found herself going to the coffee shop more often than usual, hoping to see the young man again. And every time she did, he would smile at her and strike up a conversation.
His name was Jack, and he was a writer who had just moved to the city. He was charming, funny, and incredibly intelligent. Lily found herself falling for him more and more with each passing day.
Eventually, Jack asked her out on a date, and they went for a walk in the park. They talked for hours, sharing stories and laughter. Lily felt like she had known Jack her entire life, and she couldn't believe how easy it was to be with him.
Over the next few weeks, Jack and Lily went on more dates and grew closer and closer. They shared their hopes and dreams with each other, and Lily realized that Jack was the person she had been waiting for her entire life.
One day, while they were on a walk in the park, Jack got down on one knee and asked Lily to be his wife. Tears streamed down her face as she said yes, and they embraced each other, knowing that they would spend the rest of their lives together.
They got married in a beautiful ceremony surrounded by their friends and family. Lily wore a stunning white dress, and Jack looked dashing in his suit. They exchanged vows and promised to love each other for eternity.
Years went by, and Jack and Lily grew old together. They had children, grandchildren, and a lifetime of memories. They faced challenges, but they never gave up on each other.
One day, while looking through old photographs, Lily came across a picture of the coffee shop where she had first met Jack. She realized that they hadn't been back to that coffee shop in years, and she suggested that they go there for old times' sake.
As they sat in the same spot where they had talked for the first time, Lily couldn't help but feel emotional. She looked at Jack and realized that he was still the most handsome man she had ever seen. She felt grateful for the love they had shared for so many years and knew that they would be together forever.
And as they walked out of the coffee shop hand in hand, Lily knew that their love story was the happiest one she had ever heard.
Years went by, and Jack and Lily continued to live a happy and fulfilled life together. They grew old but their love never faded. They enjoyed spending time together, reading books, taking walks in the park, and spending time with their children and grandchildren.
On their 50th wedding anniversary, Jack surprised Lily with a trip to the coffee shop where they had first met. They sat in the same spot where they had talked for the first time, and Jack took her hand and told her how much he loved
About the Creator
I love writing. started my writing 2 years ago. You can say its my passion. I hope you will love the stories on my account. for me writing is like pouring my imagination on a piece of paper in beautifully written way.
Reader insights
Be the first to share your insights about this piece.
Add your insights