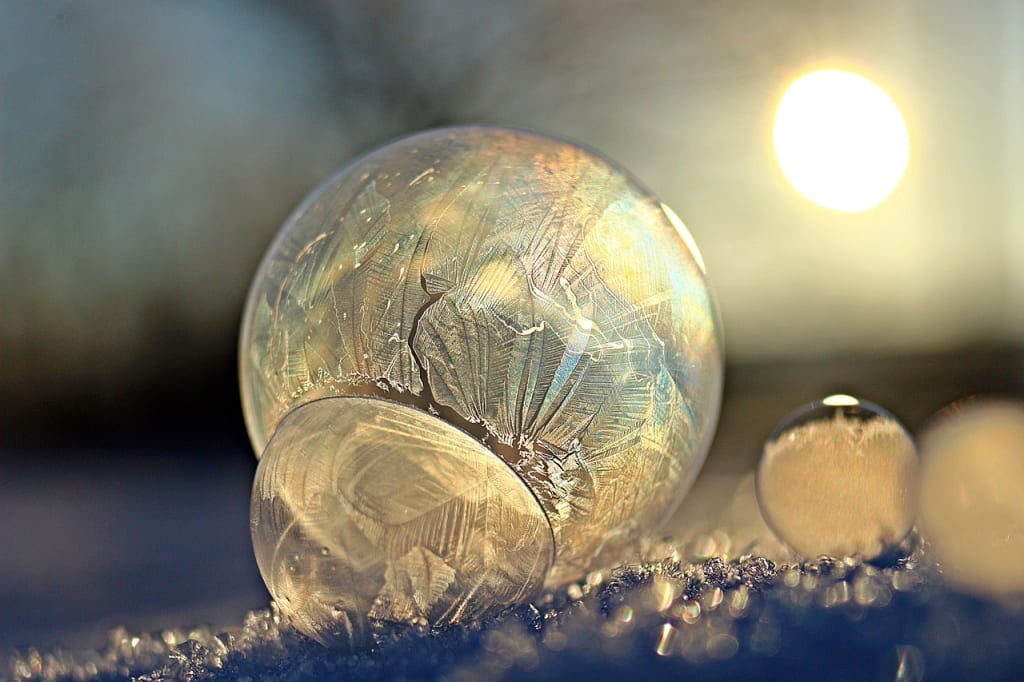 I shook my hands. Water droplets floated in the air. My hands, no longer wet, were warm, hot at the palms. The water droplets were crystallizing.
Crystalline on steroids, gorgeously tantalizing. Barely moving, naturally hypnotizing. I moved my hands in the air, swaying the diamonds.
Slowly, they made sweet sounds as they collided. Tings & pings, like glass harmonizing. Tiny rainbows filled the room, powered by the vibrant sun.
I was in a place of bliss & beauty. Hypnotized by the crystal cuties.
A moment in time where everything was frozen. An incredible scene all too serene.
About the Creator
I'm a writer, a dancer, and a photographer. I love being creative because hey, why not! Creativity sells, entertains, and inspires. And I am all for it! ;)
Let's get to it!
Yours Truly,
Janis E.
Reader insights
Be the first to share your insights about this piece.
Add your insights