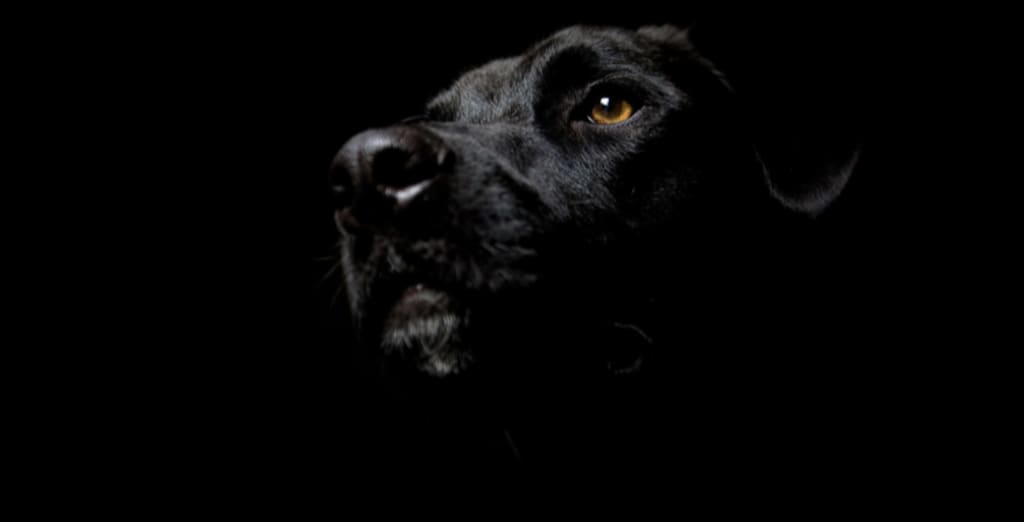 Is there such a thing as a dignified way to die? I would want my last days on this planet spent with the ones I loved.
It all started last summer break on a vacation to Spain, which I had been saving up for the past couple years. On a school teacher's salary, I finally had enough to treat myself—and treat I did.
Spain was everything I could ever hope for: the culture; the food; the architecture; and the people! I relished in every moment for all its splendor.
On the last leg of the trip, some of the locals finally persuaded me to check out a popular hike; they promised the trek wasn't too long and that I'd have ample time to catch the game and afternoon drinks.
The Spanish loved their wines, so it was sort of like a big thing in the afternoon. At least my tour guide Alejandro told me, assuring I would be back with enough time to catch the game.
I wasn't a big sports fan, so I didn't mind missing a soccer game. But, Alejandro insisted.
"Can I grab that for you," said Alejandro, reaching out.
I smiled, relinquishing that cumbersome weight from my shoulders. We had hiked all morning, so my energy was waning. The hike in it's entirety wasn't half bad; it was roughly five miles, but the hills zapped the strength clean out of my thighs and calves, so I was just grateful to be almost finished. With only two miles left on our way back to the parking lot, I was optimistic I wouldn't need to be carried out on Alejandro's back.
Alejandro didn't talk much. He was a middle aged man with thinning hair who absolutely adored his family. I would hear him sing a song about them as he guided me through the trail.
He had a kind heart and was quite chivalrous. Every now and then, he mentioned something along the trail pertaining to his children or wife. Then, we'd continue along that old rustic path. At each break, I would snap a few photos of the scenery, we'd have a quick snack and rehydrate before continuing.
"Did you hear that?" I said, halting my progression.
"I'm sorry, ma'am?" said Alejandro.
"That sound—like a whimpering noise."
The wind had picked up as Alejandro strained to hear what I did. Being that it was getting closer to noon, we trudged on.
Every now and then, I'd turned back, hoping to hear that sound again.
"There it goes again," I said, grabbing the back of Alejandro's shirt.
"Ma'am, I need to get you back. It's almost noon. It could be anything out there."
Then, that low crying sound emitted again for us both to hear. Not far, I had that look of urgency in my eyes.
Alejandro could see it, too as he responded, "Come—it's not too far away."
As Alejandro led the way, I followed.
Alejandro made calling sounds, hoping the animal would respond. "Over here," he said waving me in as he hastened toward the cry.
My heart shattered as soon as we crept up on this pathetic soul, weeping and hunkered down by a boulder.
"Oh my lord," I cried out with my fingertips pressed against my lips.
Alejandro had a pained expression upon his face as he turned to me hopelessly and said, "Señorita, it's not going to make it past the night—there's nothing we can do for it."
"No!" I snapped, yelling, "Help me."
"Señorita, his wo—"
"—Help me, now!" I interrupted, rendering aide to the poor soul lying there helplessly.
Reluctantly, Alejandro followed my lead as I lifted this frail creature, cradling it in my arms. Every time I took a step, it whimpered.
"I know, sweetie—you're in a lot of pain. Please hang in there—please," I whispered into the dog's ear.
Maybe Alejandro was right, but I refused to allow this creature to die in this state. At least I'll give it some dignity.
I had more energy in my beat up legs than I had anticipated as I barely recollect how we made it back to the parking lot.
This pour soul, whimpering in my arms was covered head to toe with ticks, and it's skin like a dried up fabric, thinly wrapped around a heap of beat up old bones. I'm quite positive the rental service wasn't going to be too pleased with me, but I didn't care.
"Come, you poor thing," I whispered, laying the animal down in the backseat.
After I said my farewell to Alejandro, I made a beeline through traffic to the closest vet Siri could find me, hoping it would still be open.
"I need help!" I blurted out, rushing toward the counter. "Does anyone speak English?"
The clerk came around from the counter, answering, "Ma'am, please—calm down."
Not too long afterward, the rest of the faculty on duty helped out eagerly as they placed the animal on the counter inside a vacant room.
The clerk walked over to me with a blank expression on her face, saying, "Is that yours, ma'am?"
I was still hysterical, trying to calm down, answering, "No." I shook my head.
"You'll need to fill this out," said the clerk handing me a questionnaire.
I waited out in the lobby as they continued to work on the dog.
After a couple of hours had elapsed, the veterinarian came out with a drained expression on his wiry face. He removed his thin glasses and rubbed his eyes before saying, "Miss Conners—thank you for your help today."
I just nodded, staring at him with utter exhaustion poured over my expression.
"The dog you brought in is in critical condition; it's emaciated and badly dehydrated. I'm afraid there's nothing more we could do for it. We've gotten fluids into it and removed some of the ticks," said the veterinarian, staring down, wiping away tears before continuing, "If it makes it through the night, it'll be a miracle. With the extent of its injuries, it will be an expensive road ahead, especially if this is just a stray. There's a series of surgeries this dog will need due to multiple fractures to its legs, hip, and spine. It's as if this poor creature was hit by a vehicle and left to die."
"If it makes it through the night, I'll worry about the cost and that long road afterward."
Suffice it to say, I couldn't sleep. I was concerned about the animal. To be perfectly honest, I was more concerned about the cost. I was barely able to afford this trip let alone multiple surgeries for a dog I had just met.
With just a couple more days left of my vacation before flying back to America, what would happen? I couldn't bring this animal home with me, and I couldn't stay here any longer trying to get it the surgeries it needed. Every time reality crossed my thoughts, I was reminded by the haunting, whimpering sounds that poor soul made when I held it in my arms.
I would have to say my farewell.
The very next morning, I headed back to the vet clinic.
The same clerk was there, answering the phone as soon as I stepped inside the lobby; she looked up at me and said, "You came back."
The clerk gave me a warm smile. I reciprocated, but not as warm. I was nervous, tired, and my muscles still ached from yesterday's excursion.
"Dr. Garcia told me what you did. You're very kind to have brought it. Unfortunately, the dog didn't survive, though."
The feelings I felt inside were conflicting. After all, I didn't know this animal. I suppose my honest emotions were that of relief. Mostly, relief for this poor soul, residing in a much better place, now.
"Can I see it?" I said.
"Sure," answered the clerk.
Then, she ushered me back to the room where they worked on the dog yesterday.
I didn't know what to say, but I just leaned over, kissing the dog on the head, whispering, "I'm so sorry this had to happen to you—but, I'm grateful you're no longer suffering. Rest in love."
Love
About the author
Reader insights
Be the first to share your insights about this piece.
Add your insights