Remember when you were young
And dreamed impossible dreams, or so you thought!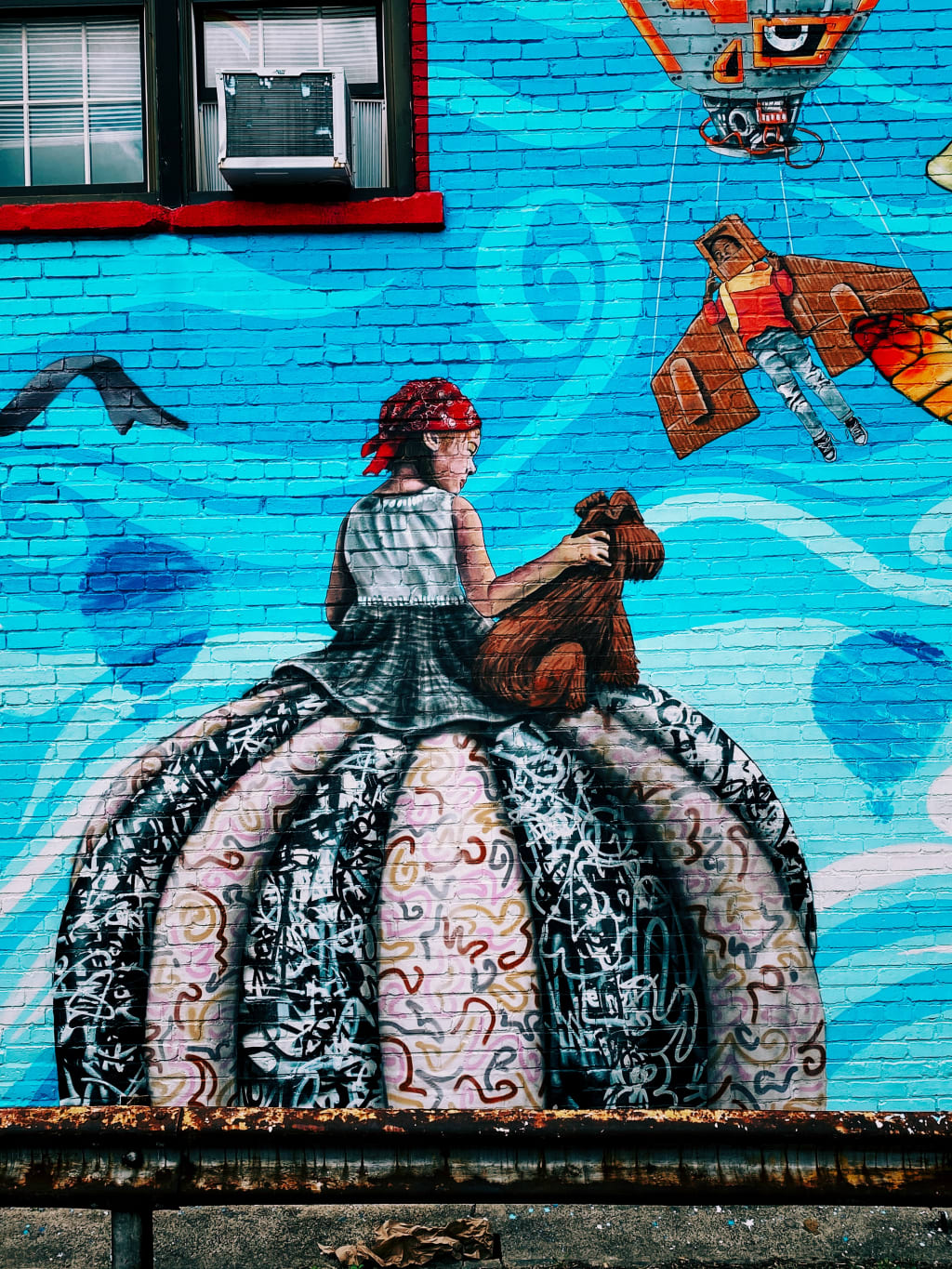 Jon Tyson on Unsplash
If walls could talk! Well look at that, finally we get a chance to say our piece, hope you have the time to spare, 'cause we got a lot to say.
I know it's not proper to even whisper or mention skin color , or make silly. harmless jokes about anything vaguely, seemingly improper and out of place. But I'm a wall, what you gonna do? Demolish and flatten me!
Mary Beth Black, and Anthony K. White were the best of friends. They always teased each other, because Mary should be named White and Jonathan should be named Black, on account of the tone of their skin. They never really understood or cared about the underlying difference in the hue of their reflection to each other. They just knew that they were alive, and were content to be happy in each other's company. Had they been grown up and were adults, feelings would have been hurt and friendships would have been broken, if such an admission were to be echoed by either parties involved.
They were simply friends who met after school sometimes, and on weekends to play and enjoy themselves. Had they been born on an island where the influences of life never overtook them, I wonder if they would have noticed or even bothered to question the difference.
I believe children are my favorite people. The raw innocence and lack of ego, attitude, self recrimination, criticism and judgement of others, the need to just live each moment to the fullest, packing in as much fun and enjoyment as possible. I want them around all the time, to hear them laugh with wild abandon, throw caution to the wind, do crazy and sometimes dangerous things. I try my best to shield them from harm when things get kind of crazy. Like the weird angles of those air conditioned units which stick precariously out of each window on the complex. What if one got loose and fell on the children. I really want to say something about that.
These particular observations were being made by Apartment Wall, as the two young ones played outside by the entrance to the complex in which Mary lived. Jonathan lived in the one next door, it was much more posh and luxurious, he did not like it, too many rules. He preferred to come over and play with Mary, her apartment was really nice, and people here were much friendlier and actually stopped to say hello to the children.
"Bet you can't catch me Mairs, I am flying up to the sky in my new rocket ship. Can you see it go? I'm flying so high. Yeah"! Jonathan wanted to be an Astronaut today. Last week he wanted to be a Policeman.
Looking up and across the high fence, he saw his mother watching them from their window, she waved and he waved back. It had taken a lot of convincing to get her permission for him to play next door. Mary's parents were really nice, and promised to be careful with the children. The complex was secured by gates and there were cameras everywhere, still she was taking no chances. He knew that she was always just a call on his watch away. He had one and he had got one for Mary for her birthday too. His daddy had said that he needed to be independent and not feel caged and afraid. They just had to be vigilant. Mary's older sister was supposed to be watching them, but you know teenagers, she was off in a world of her own, yakking away on her phone. That left me with her responsibility of babysitting.
"I'm a pirate, my dog, Big brown dog, and I, are sailing on a great big pumpkin on a ship in the sea. My ship is called The big Pirate ship". Mary never went anywhere without Big Brown by her side.
"That is so silly, who rides a pumpkin on a ship, you will fall off when the ship swings and rocks in the sea pirate Mary". Jonathan was trying hard to keep the rocket ship from falling back to earth.
"No, I won't. My ship doesn't swing anywhere. Your rocket is gonna blow up if you say mean things to me". Mary pouted. She did not like anyone to laugh at her, not even her best friend.
"Ok Mairs, don't get mad. I was only joking. I don't want to blow up either".
"Come Jonny, let's go color the wall together".
"Ok. Do they really have girl pirates Mary"? Jonathan asked as he grabbed crayons and they both started drawing and scribbling.
"Of course they do, silly. Girls can be whatever they want to be".
And just like that they were best friends again. Children! You gotta love 'em. My wall is off limits to any artwork, but the adults have long given up on trying to suppress the freedom of expression by the young enquiring minds of the day. They simply hired Thomas, the painter/artist to keep things classy and tidied up whenever things got out of hand.
"Hello over there, Apartment wall. I see your young ones are busy making a mess of you. They don't dare come over here and draw on my walls".
APW looked over at the posh building next to his. A very high elegant fence separated the two. The building was Modernistic mixed with a bit of Neo-Classical design. It was a really beautiful structure. Everything was shiny and well kept, not a hair was out of place, so to speak. The rich and famous lived there. Jonathan's father was the architect who designed it. He was proud of his dad, but he still preferred to go over to Mary's.
"Wow, Modern Wall. Your shininess would hurt my eyes, if I had any that weren't made of brick and mortar. I've told you a million times, I wouldn't want to be you. These kids are my comfort and joy. Yes, they are noisy and they mess up my body, but I would not trade with you for anything".
"Aww! You just say that because you have no choice. I am proud to be on this side of the fence. You can keep the noisy and messy brats".
APW was happy and content, he knew the secrets of everyone who came and went inside and outside of the building. Some were happy, some sad. He wished he could help the sad ones. Sometimes he heard things which made him want to alert the authorities, but what was he to do. He was just a wall. He was busy at night though. Learning how to interchange with all the wires and electronic gadgetry attached to and running through his interior and exterior.
Pretty soon he would be connected to the World Wide Web. Then he could protect the children even more than he does now!
He was just not sure how it would actually work. He was not planning on quitting, as long as his walls stood, he would keep trying.
~~~~~~~~~~~~~~~~~~~~~~~~~~~~~~~~~~~~~~~~~~~~~~~~~~
About the Creator
Uk based. The journey of a thousand miles begins with one step. They diverge into diverse places and meet wonderous beings, in words I have met many. I value each writer equally, as I traverse through this wondrous writing/reading family.
Reader insights
Outstanding
Excellent work. Looking forward to reading more!
Top insights
Compelling and original writing

Creative use of language & vocab

Easy to read and follow

Well-structured & engaging content

Excellent storytelling

Original narrative & well developed characters
Expert insights and opinions

Arguments were carefully researched and presented

Eye opening

Niche topic & fresh perspectives

Heartfelt and relatable

The story invoked strong personal emotions

Masterful proofreading

Zero grammar & spelling mistakes

On-point and relevant

Writing reflected the title & theme
Add your insights