Planet Tetro ~ Page 17
The Trees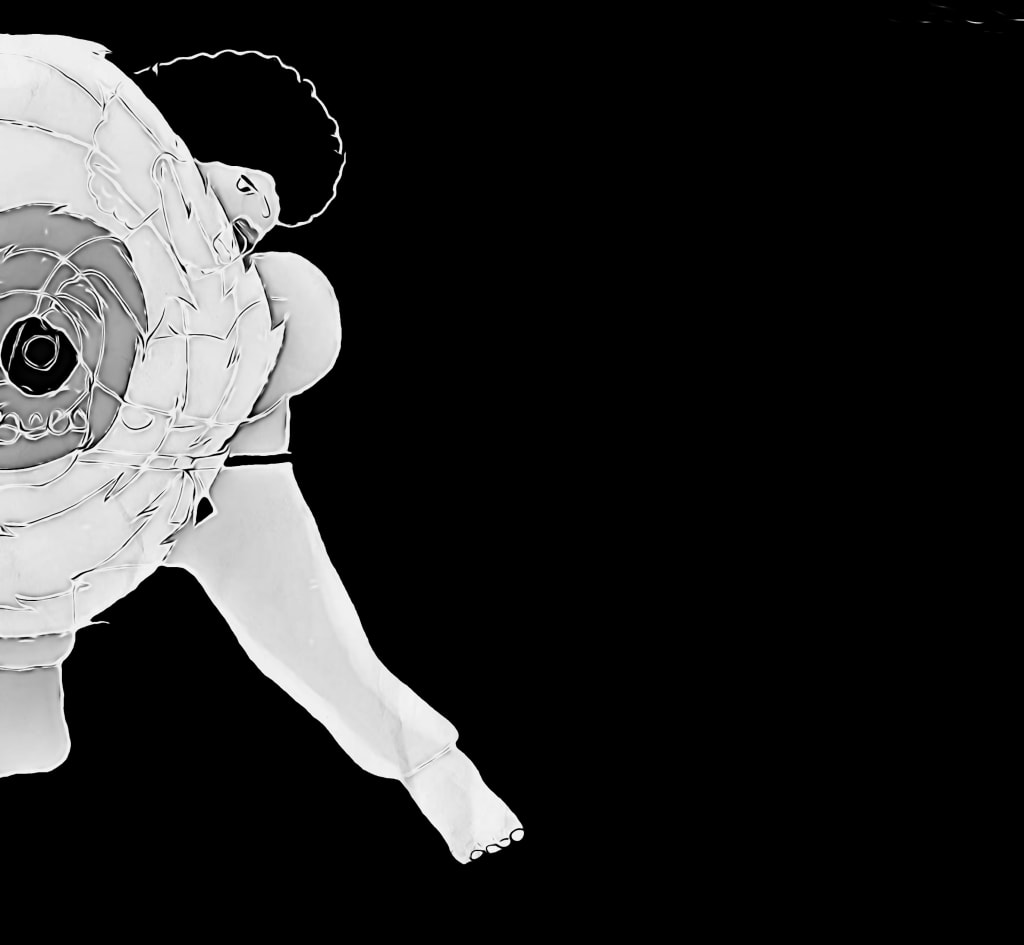 A Hero that is yet to be seen!
I took into careful consideration what both of my partners said . Then I replied to the both of them . " I want to go right through the forest . An unnecessary detour now will only have us traveling through the night . I would say tonight that we find a big tree to camp in at the edge of this forest . If we go another way , we'll lose time anyways . I say we play it patient and quiet in the tree . We can keep watch to see if anything is going on in the first place , while hiding and staying low-key . Even now let's scout the edge area and make it safe right after we talk . I'd also say we can even use some of those Sweet tree's sap ( Similar to honey trees of our world ) . We can use the stickiness from the sap to stick leaves all over our bodies . Our very own make - shift camouflage . "
John did a slow dramatic clap . "Bright man , you really are smart ! I hit the jackpot meeting you . You know , you both have been full of pleasant surprises . Your plans and moves make life or death situations exhilarating ." He said with a grin looking to the sky . I responded to him . " Thanks for the praise . I really appreciate that . I merely try my best for me and my friends . Of course I want to constantly improve and find treasure too, but really that's all ." Bulls Eye nodded in agreement . " Me too , I don't know you as well as Bright but I like your spirit! I just like to fight! I love to also make it look good " We all laughed because even though he was serious , it just sounded funny . Bulls Eye had a way of doing that .
We double checked our rations to make sure that we could sustain before we found a tree to camp in . There were plenty of great candidates , as the forest had plenty of trees that ranged from 50 - 100 feet . We'd want a medium one with plenty of branches for us to climb on . An abundance of branches also equals more leaves and more cover .
We found a nice wide one . It was about 80 feet tall , so we started getting right to work building our temporary shelter . We even created small crevices for climbing a little easier . We just had to make sure that they were'nt too noticeable , and therefore couldn't create too many crevice steps . The plan was to face 3 different directions primarily , with a greater emphasis on the center of the forest . Bulls eye took the highest nest because of his exceptional sight . Also so that he can have our best view of the sky .
Once we were all settled in , we all had our lunch . After we were done John volunteered to take a nap . That way our sleep rotation would be strong if he slept early . We obliged and kept watch while being left to our own thoughts . We agreed to keep talking to a minimum . Our primary means of communication when we see an enemy is to give each other signals .
There wasn't much action going on except for a few bugs here and there . The breeze would pick up time from time , but it's appreciated . The weather is slightly warm which is good . It just feels perfect when the wind hits . I started to drift into thoughts of future grand inventions . Mutiple new weapon and tool attachments on my mind . Constantly thinking about improving . I always joked I'd be a pirate if Ilived by the sea . I want the best treasures of the world ! Then I looked in brights direction , he gave me the signal saying he just saw 4 Dino vultures !