Peary Sad
The Injustice of Looking Different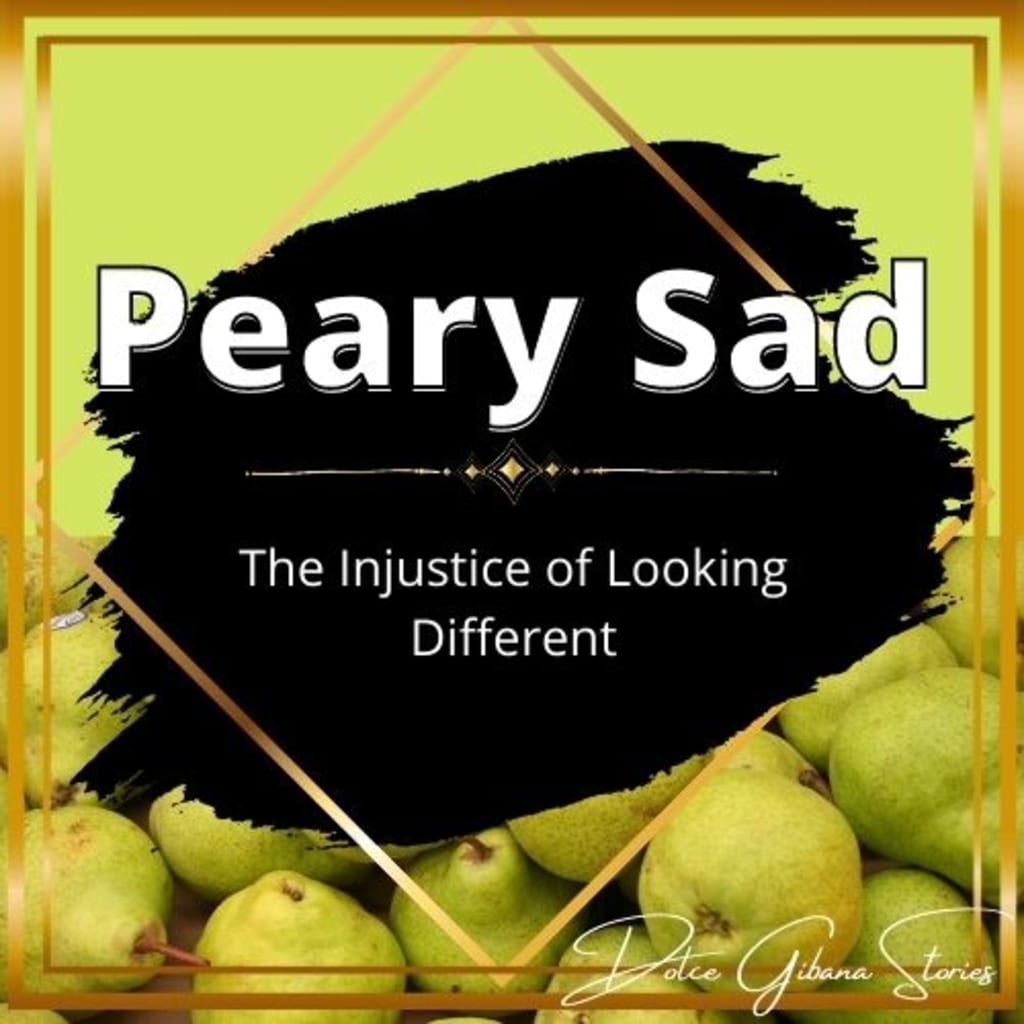 Dedicated to the Discriminated
There once was a plumpy pear on the floor. It was cracked and it was flawed. It had many shades of green and yellow. I didn't want to touch it, but then I started thinking, What if I was this pear? What if I was discriminated against because I wasn't the cutest in the bunch. What if I looked different from all the rest? I guess I will be the one to take it home. I will make it into a shake or something different. I am not going to leave it there on the ground just because people think it cannot please me completely. Not every fruit is the same. Some are colorful. Others are more sour or sweet. I tend to believe there is a fruit for everyone. It is up to people to decide on that piece of fruit. We can make our own decisions.
Suddenly, it hit me. I started crying. The pear was dead. Completely gone. I couldn't save it. I tried, ...but... by the time I got home, it wasn't the same. The pear had rotted to the last core. I wondered how long it was laying there. A sick, dying piece of fruit before I found it under that pear tree. What if someone had knocked it down on purpose because it was a dark shade of green ready for taking. I bet they thought if they hit it, and it fell down, they could eat it on the spot. It was probably some person who probably got called to another task. That person probably forgot about it. Maybe someone had a change of heart and decided they didn't care?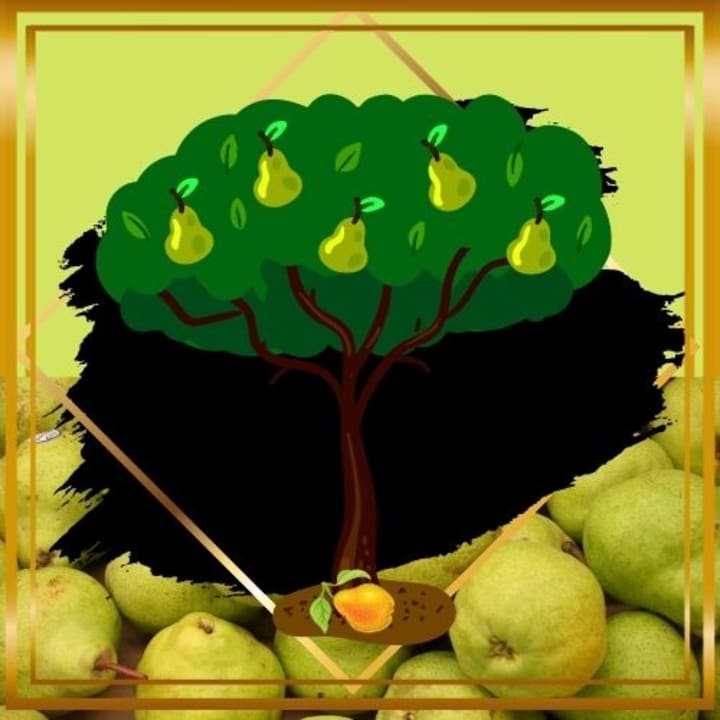 I wonder how many other fruits get abandoned out here? I bet this is not the first time this happened. I probably have seen the beat-up fruit on the ground before. I was just blinded by my own emotions that I didn't care about picking it up. It was probably just as good as all the others lying around. Yet, I chose to ignore it. That was when I was jaded by the lies of my mind. No thanks to how I was raised. I was only taught to pick the perfect ones. They always had to be a certain shape, a certain size, and sometimes without flaw.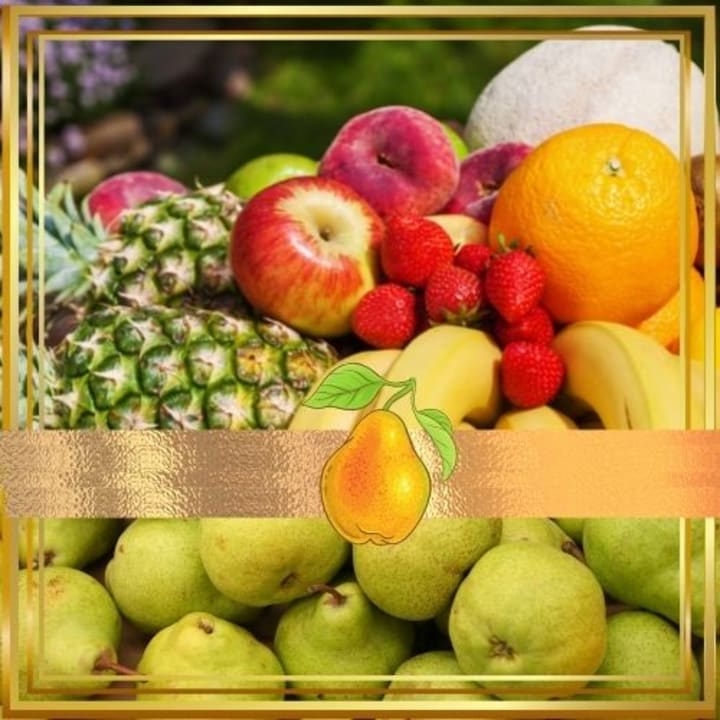 I don't get it now. I see all these different sizes and shapes hanging on the pear tree. Some have been hanging longer than others. I honestly do not see the difference. The person who did this may have been ignorant of the truth. I eat misshaped fruit and it tastes perfectly fine. As a matter of fact, the ones that are darker, have this magical sweet taste. I personally like mine a little medium colored, not ripened all the way or too much. Everyone has a preference and it is okay. I don't see any harm in getting a pear whether it is big or little. I like them in all sizes as long as it is good in the inside.
To be honest, that is all that matters to me. I think in the end we just want to have one that is good when we get to the inside. Whoever did this to the pear will never know how fabulous it could have been. It is a shame and I am sad that there are people who try to think status or preference over a piece of fruit.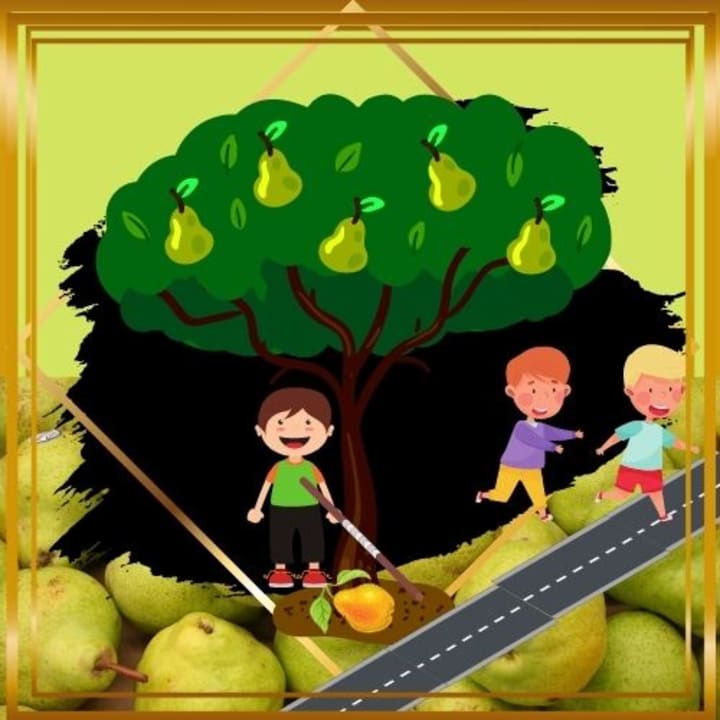 The rumors in town are circulating about what happened. They said that it was Little Jimmy and his buddies. They all decided to grab a bat and swing at the darker pieces of fruit. When Jimmy hit the fruit down, he realized that it was still a good piece of fruit. His buddies did not want to get in trouble for taking it down. They got scared and took off running while Jimmy stayed there prodding the piece of fruit with a stick. Little Jimmy ran his mouth and started telling everyone about this piece of fruit he beat up. The owner found out and called the cops. Unfortunately, they did not care.
Of course not! Status plays a big role in this world. Thanks to this whole incident, I am grieving a piece of fruit. A piece of fruit that had no value to others. I wasn't grieving a personal friend, although the story did sadden me. I was grieving the values of our society. A society that continues to treat things differently. This was a piece of fruit that meant nothing to the justice system. How dare they ignore it? It rips my heart apart and I haven't slept because I know this story could have ended differently. I have been in tears over this issue of discrimination. A case of being misshaped, darker, and older. In many ways, a classic case of injustice and intolerance. It sounds like profiling when I tell my friends... except...it is just a piece of fruit!
Short Story
My Disability Does Not Define My Capability. I have CFS and bipolar disorder therefore I write mostly mental illness stories for encouragement. Please show support to anyone with a mental illness. Leave me a Tip if you can. Thank You!!!