Pam and Tommy a Detroit Love Story!!!!!!!
"Pam & Tommy: A passionate romance in Detroit, capturing hearts through its timeless tale."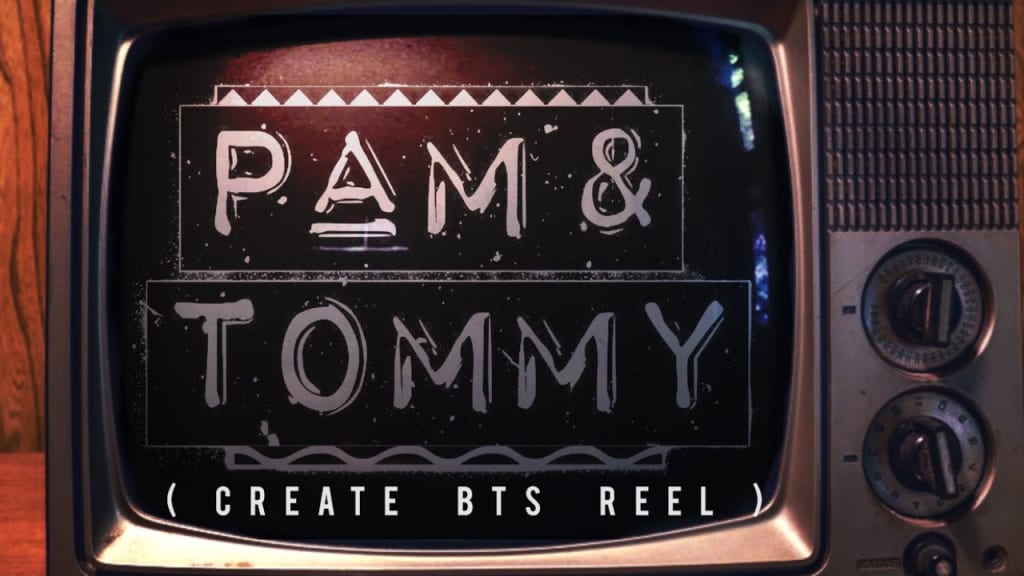 Pam and Tommy: A Detroit Love Story
Pam and Tommy are two of the most iconic figures in pop culture. Known for their high-profile marriage, which lasted from 1995 to 1998, they were a fixture in the entertainment world during their time together. Despite the challenges they faced and their eventual divorce, their love story remains an enduring legacy of the 1990s, and continues to captivate audiences to this day.
The Rise of Pam Anderson
Pam Anderson rose to fame in the late 1980s and early 1990s as a model and actress. Born in Ladysmith, British Columbia in 1967, she first gained recognition as a cast member on the television series "Home Improvement." However, it was her appearance on the cover of Playboy magazine in 1989 that truly launched her career into the stratosphere.
Anderson quickly became one of the most recognizable faces in the entertainment world, appearing on countless television shows and in numerous movies. Her beauty, charm, and wit made her a sought-after star, and she soon became one of the most famous women in the world.
The Arrival of Tommy Lee
In the midst of her rise to fame, Pam Anderson met musician Tommy Lee. Lee was the drummer for the heavy metal band Mötley Crüe, which was one of the most popular and influential bands of the 1980s. Despite the fact that they came from different worlds, Pam and Tommy were immediately drawn to each other, and they soon began a whirlwind romance that would captivate the world.
Their marriage in 1995 was a major event in the entertainment world, and their wedding was broadcast live on the internet. The couple seemed to have it all - beauty, fame, wealth, and an undying love for each other. They welcomed two children together, Brandon and Dylan, and for a time, it seemed like their love story would have a happy ending.
The Beginning of a Rock-and-Roll Romance
Pamela Anderson and Tommy Lee met in February of 1995, when Anderson was still a relatively unknown actress, and Lee was the drummer of the popular heavy metal band, Mötley Crüe. The two hit it off immediately, and by the end of the night, they were inseparable. Just four days later, they were married on a beach in Cancun, Mexico, in a ceremony that was attended by only a few close friends.
A Rollercoaster Relationship
The next few years of their marriage were filled with ups and downs. They were constantly in the public eye, due to their wild behavior, and their lifestyle was often described as hedonistic and out of control. However, despite all of the controversy and scandal surrounding them, they remained deeply in love and committed to each other.
In 1996, Anderson gave birth to their first child, a son named Brandon. Two years later, they welcomed a second son, Dylan. Despite the challenges that came with raising two young children and maintaining their wild lifestyle, the couple managed to make it work for a few more years.
The Fall of a Love Story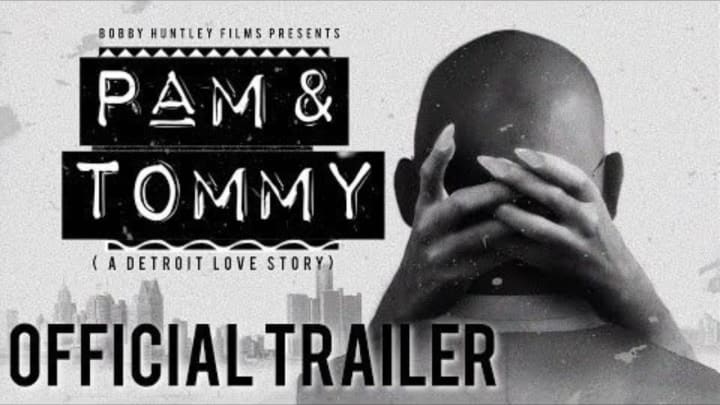 However, by the end of the 1990s, their relationship had become strained, and in 1998, Anderson filed for divorce from Lee. The reasons for their split were never made entirely clear, but it was rumored that Lee's infidelity and drug use were major contributing factors. The divorce proceedings were highly publicized and very acrimonious, with both sides accusing the other of wrongdoing.
A Controversial Aftermath
In the years following their divorce, both Anderson and Lee continued to make headlines, but for very different reasons. Anderson went on to become a successful actress, appearing in several TV shows and movies, as well as posing for Playboy multiple times. Lee, on the other hand, continued to struggle with drug and alcohol addiction, and was repeatedly arrested for various offenses.
A Reunion and a Tragedy
Despite their tumultuous past, Anderson and Lee reconnected in 2008, and there were rumors that they were considering giving their relationship another try. However, these plans were cut short in 2017, when Lee's son Brandon was involved in a tragic incident that resulted in the death of Anderson's close friend, comedian Ralphie May.
A Legacy of Love and Heartbreak
Pamela Anderson and Tommy Lee's love story is a reminder of the wild and unpredictable nature of celebrity relationships. Despite the ups and downs of their relationship, they will always be remembered as one of the most iconic and controversial couples of the 1990s. Their love story may have ended in heartbreak, but their impact on popular culture will always be remembered.
The Downfall of Pam and Tommy
However, despite their initial success, the marriage of Pam and Tommy was plagued by problems from the start. They faced numerous public scandals, including infidelity, drug use, and legal problems. In 1998, their relationship came to an end when Pam filed for divorce, citing irreconcilable differences.
Despite their divorce, Pam and Tommy remained in the public eye, with their lives continuing to be the subject of intense media scrutiny. However, they were able to put their differences aside in order to raise their children, and over the years, they have both moved on with their lives.
Legacy of Pam and Tommy
Despite the challenges they faced and their eventual separation, Pam and Tommy's love story remains one of the most iconic in pop culture. Their marriage was a symbol of the excess and excess of the 1990s, and their tumultuous relationship continues to captivate audiences to this day.
Pam Anderson has continued to be a major force in the entertainment world, appearing on numerous television shows and in films. She has also become a philanthropist and animal rights activist, using her fame to bring attention to important causes.
Tommy Lee has also remained active in the music world, playing with various bands and recording new music. He has also been a vocal advocate for animal rights, and has used his platform to raise awareness about the issues he cares about.
In conclusion, Pam and Tommy's love story may have had its ups and downs, but it remains an enduring legacy of the 1990s. Despite their challenges, they have both been able to maintain their careers and continue to make a positive impact on the world.
About the Creator
"Discover heart-wrenching tales of love and sadness that will touch your soul. Immerse yourself in an emotional journey of ups and downs."
Reader insights
Outstanding
Excellent work. Looking forward to reading more!
Top insights
Expert insights and opinions

Arguments were carefully researched and presented

Heartfelt and relatable

The story invoked strong personal emotions
Add your insights