Open This Package At A Quarter To Six
A time and a place!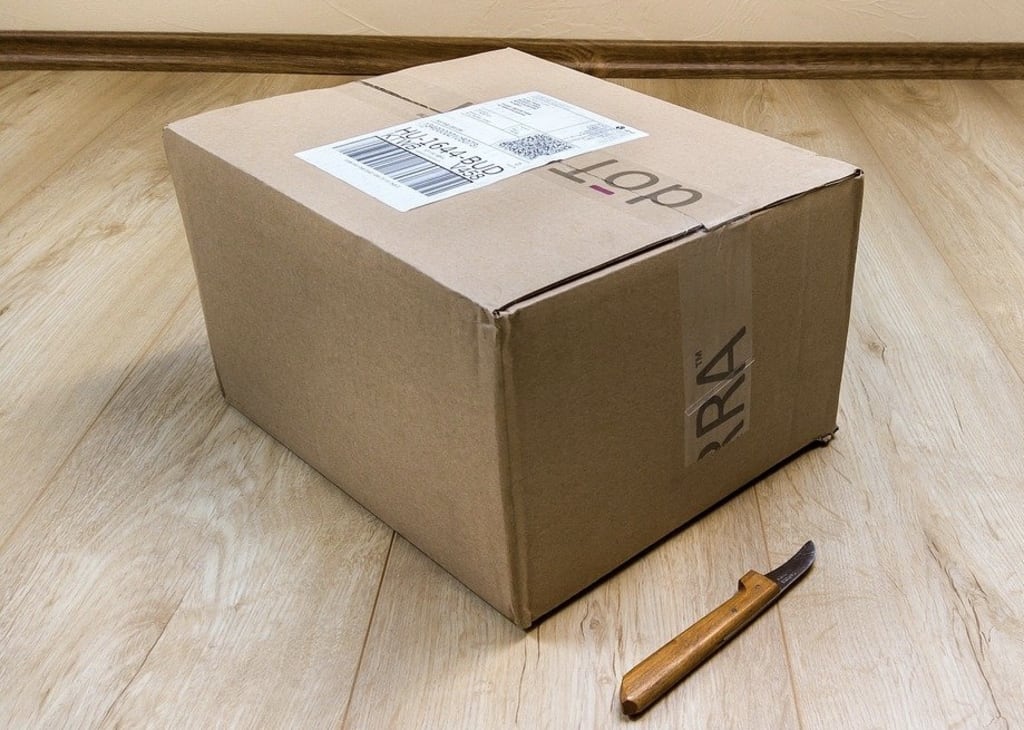 (Short Fiction Story)
Serena has never been afraid of hard work, being an over achiever and a risk taker has always worked in her favour up until now, at this point in her life it just seemed like all the thrills and whirlwinds of last year had faded to non existent basically overnight, and it was hard for Serena to simply adjust from a fast paced life of being a viral sensation on TIK Tok, an Instagram Influencer and the face of a well known cosmetics company, to being reduced to sitting at her conceirge desk in the middle of reception in an inner city block, 2 minutes away from a notorious council estate in London.
Luckily for Serena the covid mask covered her face, but to avoid being recognised she barely took it off in public and thanked her lucky stars for that at least, at work Serena had no intentions of sharing her claim to fame stories with anyone, whilst she was still gasping for air and swallowing the bitter pill of losing her pride and being cast aside like yesterday's news. It hurt...
Serena's role which she referred to as the rinse and repeat method, was a lonely 9 to 5 shift being the first point of contact, answering the phone, checking the CCTV Camera's and attending to the guests, which included midday lunch, her routine was pretty much clockwork as Serena sat there with drifting daydream thoughts of grandeur and desire, but she quickly stirred out of it with the tasks at hand. But today all wasn't plain sailing things were different, the fire alarm went off in the staff room this morning and the CCTV Camera visuals were blurred until she finely tuned it back into plain sight, all very suspicious but there was nothing out of the ordinary to pin it to, but now here she was breathing heavily and shaking at the sight of a suspicious package wrapped in brown paper laid flat out on her desk with a message scribbled in bright red lipstick... it read!
SERENA OPEN THIS PACKAGE AT A QUARTER TO SIX, TO BEAT THIS CHALLENGE BEFORE THE CLOCK TICKS!
I KNOW YOUR SECRETS I WILL REVEAL YOUR HAND IF YOU DON'T FOLLOW THE JOURNEY ACCORDING TO MY PLAN!
To put it mildly Serena was terrified! But she was also slightly curious to know what was in the package? Why was it given to her? And who sent it? Could life really get any worse at this point? But who knows! So many questions that Serena needed answers to.. At a quarter to six Serena was about to find out! Serena reached home at 5:15pm, she basically took the package out of her bag and placed it on the marble table in her living room straight away, soon after that she took a quick shower, and then she rushed around to put everything in it's place, before sitting down on her cream leather couch opposite the package to wait for the time to reveal what's inside, whilst thinking about it all.. The suspicious package was relatively safe, as it was stamped and handled through the postal system and the CCTV captured the postman delivering it, and no doubt her leaving work early without notice would be on there also but just for today. It was 6:45pm, Serena took a deep breath and leaned forward to open the package, she shook it lightly out of intrigue, but it then vibrated and beeped so loudly that Serena panicked and dropped it, by doing so she lost her balance and nearly fell head first on to the package. What a calamity!
At that point Serena felt brave enough to unwrap that suspicious package, to conquer the quest and win the prize if there indeed was one, if so she had nothing to lose and everything to gain, so without further hesitation Serena ripped open the package and started the challenge. All that buzz and dramatics to reveal what looked like a rusty old timer gadget thingy that vibrates, a shiny gold box with a message handwritten in 80's Calligraphy italic, which read: OPEN THIS BOX at 7:30pm, and looked so ancient and out of place in these times, but was it a clue perhaps?
It read: "TICK TOCK... BEAT THE CLOCK!"
"BE HERE BY 7PM TO UNLOCK THE BOX! AND SUCCESS COULD BE YOURS AT SURREY DOCKS!"
But it included an address in Whipps Cross...Strange! Serena knew London like the back of her hand, but she had no contacts or connections to neither Whipps Cross in East London or the Surrey Dock area in South London. Serena lived in Westminster Central London, it was impossible for her to drive through 6:40pm rush hour traffic this Friday evening and still make it there on time, so those locations were out of the equation. But Serena however knew that the strikingly obvious clues were in the details, from the rusty old timer to the creative lipstick and calligraphy hand written Poetic messages in italics. Serena's risk taking analytic skills and her instincts could only take her this far, without an obvious motive or clue to fit the jigsaw. Serena felt like she was being tested to the max this evening, and it's why she stopped playing chequers to reveal her slick chess moves!
It was 6:50pm Serena took the box of the marble table and placed it on her cream leather couch beside her, and she opened the shiny gold box! And it revealed a gold key, at 7pm Serena's mobile rang it was her former Manager Carla, who used to manage her career when she was a viral sensation a few years ago before her fall from grace. You've been cleared! she screamed down the phone to Serena, as she explained how a mistaken identity situation ruined her career, but now that it's been resolved, brand deals and movie roles were now flooding in solidly. Carla also explained that at 6:45pm cast members selected were publicly announced in the press today, and mystery packages were delivered to all cast members today, the gold key and the rusty timer was supposed to be run relevance to the Chiller style movie, and it was an open house at 7pm tonight, at Whipps Cross and Surrey Docks the locations where most of the filming would be taking place from next week.
When Serena hung up the phone she smiled as she felt highly blessed, it was great to be cleared, but as she had already put everything into perspective. Serena no longer wanted the limelight or a stake in the fame game, a quiet and meaningful life and a personal one at that she valued much more, and it's why this quote meant a lot to her..
Every obstacles, hurdles or stumbling blocks that I have faced in my life have all been positively transformed. I am the greatest version of myself and highly respected.
About the Creator
I'm a CEO, Author, Certified Drama Therapist, Life Coach & Digital Marketing Blogger. - Positivity flows with Good Vibes Always!
Kaluxemedia.com IG: @kaluxemedia https://solo.to/kayangela
Reader insights
Be the first to share your insights about this piece.
Add your insights