My stepmom
My stepmom is in love with me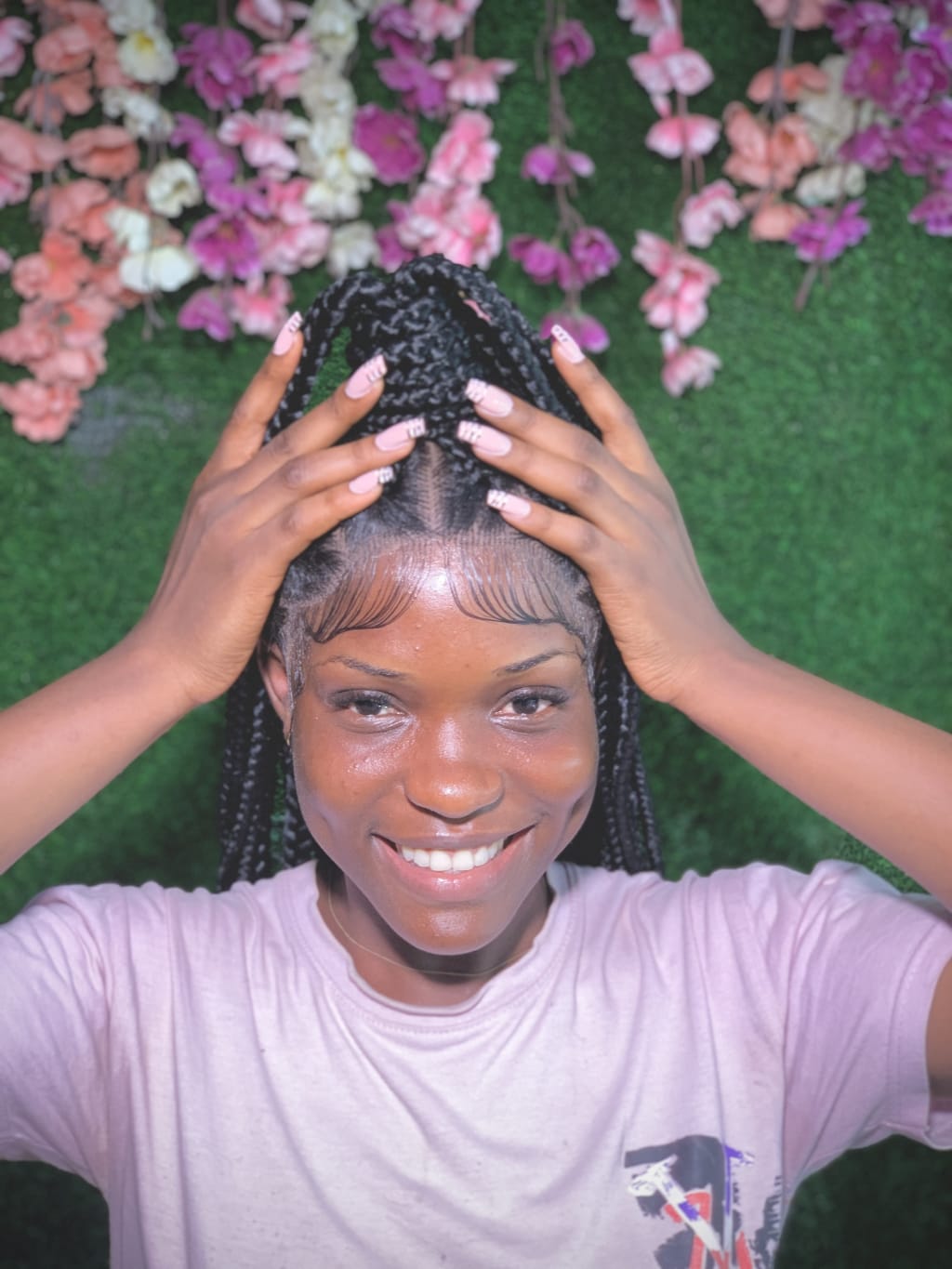 Hally
MY STEP MUM IS
IN LOVE WITH ME(EPISODE 1 )
I lost my mother at the time I needed her most.
It was so painful. That was the first time I experienced what it meant to lose a dear loved one in dead.
Worst hit was my father. They used to do virtually everything together.
I grew up to learn so many things from them. But when mummy died, the whole world came crashing.
As the only child, I didn't have that freedom of going wherever I wanted, because I had to do everything in the house alone
Most times, my father would be alone all day, thinking about his late wife. Sometimes I would find him going through his photo book.
I watched his sad days and thought mummy was still around.
Daddy was deeply touched. Some days he would lock himself in his room and weep. How long would he continue like this?
"I have to do something", I told myself
So after five years of mourning, I advised father to re-marry
All efforts to match him up with a woman proved abortive.
She was still in love with my mum
I was watching a football match in the sitting room one evening when he joined me.
He wore a sad face, so I quickly switched off the TV and focused my attention on him
"Don't off it son, have your fun"
"No dad, you are more important to me than this", I said pointing to the TV
"I know", he said as he sat close to me
"Dad, is there anything you would want me to do for you?"
He was silent
"Dad, I think you should remarry. I've told you this severally. If you have a wife now, you'll be happy again. We will be happy again."
"Son", he said, "there are more to this life than a wife. It is hard to find true love these days. Your mother was my soul mate. I know you will not understand for now. You are still young and single. You see, I married your mother when in was young too. I thought we would grow old together. We had plans for our old age. But now?", he paused and tried to control his emotions.
"I know, Dad. I loved mum too. But Dad, five years have gone. Five years. You keep hurting yourself all day. I may be young and single, but I know it is only love that can heal the wounds of love. Dad, give love a chance. Give another woman a chance. I would love to have half-brothers and sisters."
"I've heard you. I'll think about it", he said
"Dad you always say so. You've thought about it for five years now. It's time to act please"
"I said I've heard you. I'll think about it. Please get me something to eat", he said
He picked up the remote and switched on the TV to continue watching the football match
I entered the kitchen and made him a meal
We ate together that evening and talked about many things
After a lot of gist, we retired to our respective rooms
I was still thinking of how I would be able to make my father see reasons of falling in love again
His loneliness was affecting both of us
I had stylishly introduced three women to my Dad, but he picked interest in none of them
Maybe i didn't play it well
I was determined to play it well the next time opportunity presented itself
I picked up my phone and logged into Facebook
I got a message from one of my Facebook friends
Her name was Clara
Clara was beautifully made
Her smile alone could soften the heart of the most dreaded warrior
Clara was a business woman whose network of business was huge.
She was so jovial
We had been chatting for sometime
She dropped me a message based on the post I made on Facebook
We laughed about it
Then I decided to shoot my shot on behalf of my father
I told her about my Dad
She asked a few questions and developed interest
She was a single mother and was still available
I arranged for us to meet so I can be sure of whom I was chatting with
We fixed a date the next day at a popular restaurant
We concluded the chat and bid each other a good night rest
The following morning, I was super excited
I sang out loud as I was doing my morning chores
Dad noticed my excitement, so he asked and I told him it was nothing
I told him I was happy to have him as my father
Throughout the day I was full of life
When I came back from work, I made dinner for us and got prepared for the date
That evening, I packaged myself to sooth my personality
As a gentleman, I didn't have to keep a lady waiting
So I made it to the restaurant early
Few minutes later, she arrived
I signaled her to indicate my location
"Good evening madam"
"Clara. Clara is my name", she said
"I know, but I can't address you like that because everything being equal, you'll become my stepmother soon"
"Won't you offer me a seat?", she asked while still standing
"Oh! Please forgive my forgetfulness. Please, do sit down"
She sat and I ordered for drinks
We talked at length and she agreed to meet my father
We scheduled the meeting at my father's house over the weekend
To be continued…
Reader insights
Be the first to share your insights about this piece.
Add your insights