Mail On A Ranch
She was going to spend the weekend alone because her husband wanted to spend one last weekend camping with the girls before they the school work started.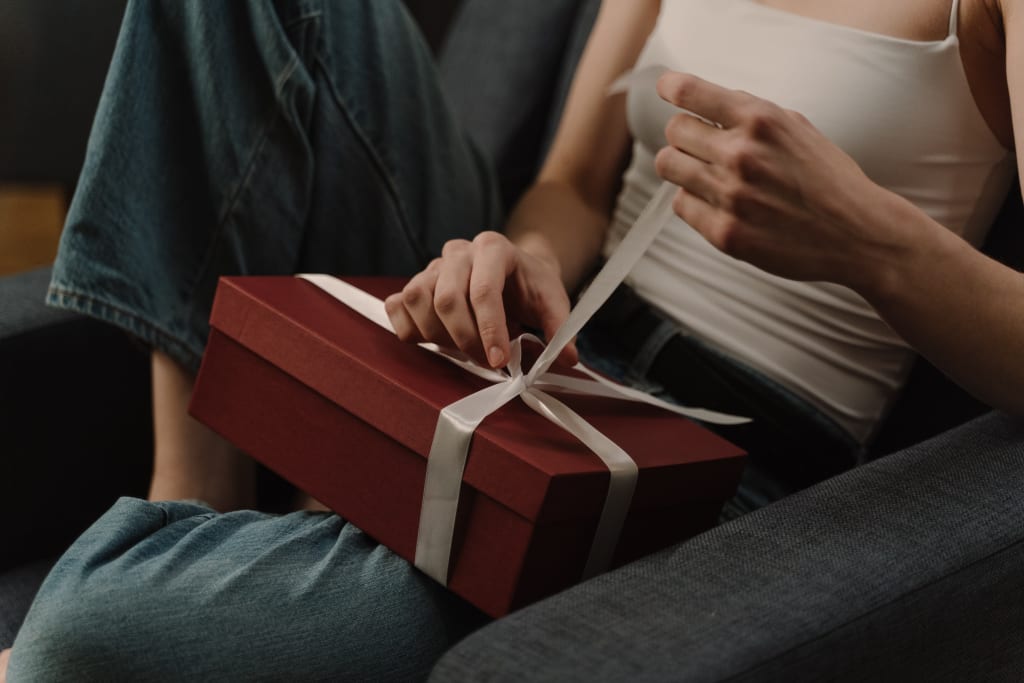 Photo by cottonbro studio
She felt a rush of emotions come over her as they drove off. like the wind against her face as she looked out through the window on the road trips she took when she was a child. Olive had only just shipped off the last of her two daughters to the university. To calm her nerves Olive poured herself a cup of chamomile tea she'd been brewing and walked out into the porch of her now lonely home. She was going to spend the weekend alone because her husband wanted to spend one last weekend camping with the girls before they the school work started.
This was all new to her. Her whole life, Olive was never all alone in her home. Moving into her new home from an overcrowded family of 8 to giving birth in her first year of marriage, there was always someone around, something to do, someone to take care of. This was the first time in forever she got to spend time with herself.
As she sat there in her sun-kissed porch, soaking the rays, deep in thought, she heard a buzzing sound like that of a bee. She couldn't fathom the thought of a bee flying free in her part of the ranch as she looked out intently to find a small black and yellow insect. Instead her gaze met that of a four-legged mini helicopter holding firmly underneath it, a small box.
Olive watched in awe as the drone dropped the box a few meters away from her and made its way back in the air, buzzing away. What was that? Why was it in my porch? What's in that box? It is beautiful though. Looks like an expensive box.
After a few minutes of scrutiny from afar, Olive saw a card tied to the box and tucked underneath the bow. What if the card held all the answers? Olive reached for this white little box, untied the neatly done bow and picked up the card.
"A little treat to make your day. You deserve all the beauty in the world Vie!"
By now Olive was more curious to see what was in the box! She opened it up and found in it three things: a pair of earrings, a debit card with her name inscribed on it and tucked carefully underneath it, a note. The earrings were made of turquoise rubies. Olive has wanted these for years! But she couldn't afford these breath taking yet expensive stones because she had so many other responsibilities that came first.
She thought to herself as she reached for the note for answers, "This must be Fred! Or Daddy? " She stared in the air trying to put the pieces together, shrugged and read the note.
"I have the perfect day planned for you:
A spa treatment, a shopping spree, dinner for two and rest for my queen. Your chariot awaits."
No signature? Okay now I'm sure this is Fred! I'm his queen. But he hasn't called me that since we got married. At this point Olive felt gratitude more than anything. She felt appreciated and loved.
A black car pulled up in front of Olive's porch, knocking her out of her world of fantasy. A debonair stepped out of the drivers seat.
"Good morning ma'am. You must be Olive? And I see you've got the box. I'm Groot, your chauffeur for the weekend."
Chauffeur? Weekend?
"Who sent you?", Olive responded
"Ummm my boss told me you would know by the time you opened the box. Let me call him" He said, scratching his head and reaching for his phone from his pocket.
"No that's okay! I know it's my husband. No one else loves me this much." she quickly retorted, ashamed to have asked that question. "Give me a few minutes to change into something more appropriate "
About the Creator
I create stories in my head all day about major things and really simple things; from things i learn and see and from things I experience.
I'm here to share all those stories with you😄
Walk with me 😉
Reader insights
Be the first to share your insights about this piece.
Add your insights