Justin Sun's Net Worth: A Fortune That Will Leave You Speechless
Unveiling the Wealth of a Tech Mogul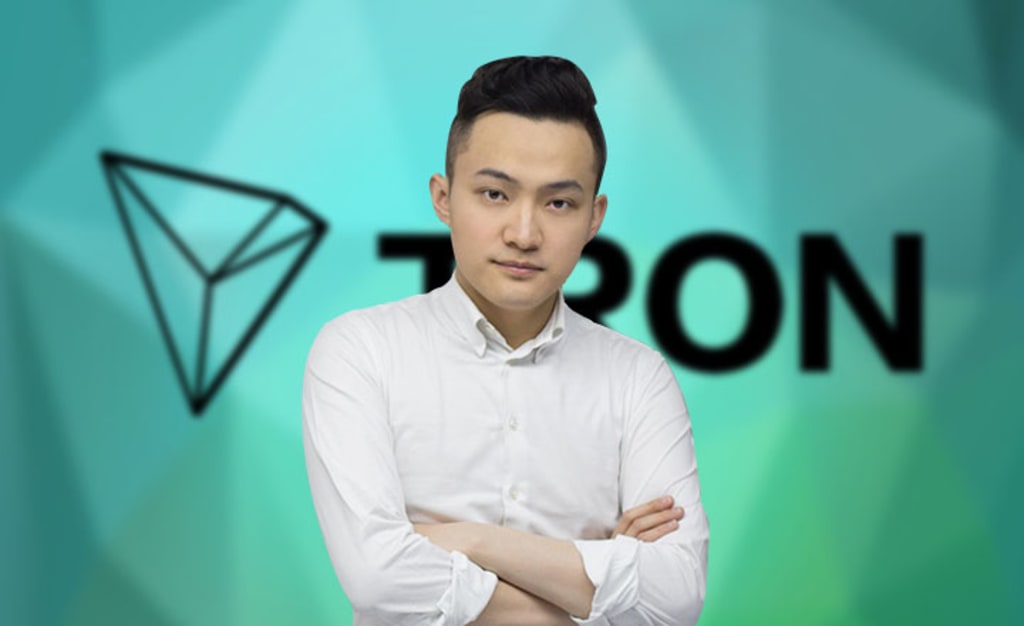 The world of cryptocurrency has seen many influential figures rise to prominence, and Justin Sun is undoubtedly one of them. With his entrepreneurial endeavors and contributions to the blockchain industry, Sun has become a household name. In this article, we will delve into the details of Justin Sun's net worth, exploring his journey, achievements, controversies, and philanthropic efforts.
Introduction
Justin Sun, a Chinese-born entrepreneur, is widely recognized as the founder of the Tron Foundation, a blockchain platform that aims to decentralize the web. Sun's remarkable success in the cryptocurrency realm has positioned him as a prominent figure. His net worth not only reflects his accomplishments but also serves as a testament to the growing influence of the crypto industry.
Early Life and Education
Born in 1990 in the Chinese city of Xining, Justin Sun displayed exceptional intelligence and entrepreneurial spirit from a young age. His interest in technology and innovation led him to pursue education at Peking University, one of China's most prestigious institutions. There, Sun studied history and graduated with a bachelor's degree.
Entrepreneurial Journey
Sun's journey as an entrepreneur started with his involvement in various startups. He gained recognition for his role in the creation of Peiwo, a popular social media app. Later on, he became the chief representative of Ripple in China, further expanding his knowledge and network in the blockchain industry.
Tron Foundation and TRX Cryptocurrency
In 2017, Sun founded the Tron Foundation, a nonprofit organization based in Singapore. The foundation's primary objective is to develop a decentralized entertainment and content-sharing platform using blockchain technology. Tron's native cryptocurrency, TRX, plays a pivotal role in facilitating transactions and rewarding content creators within the Tron ecosystem.
Sun's Acquisitions and Investments
Throughout his career, Justin Sun has made strategic acquisitions and investments that have significantly contributed to his net worth. Notable acquisitions include BitTorrent, one of the largest peer-to-peer file-sharing platforms, and Steemit, a decentralized social media platform based on blockchain technology. These acquisitions have further solidified Sun's presence in the industry.
Sun's Influence in the Cryptocurrency Industry
As a charismatic and vocal figure, Justin Sun has garnered considerable influence within the cryptocurrency community. Through active participation in conferences, interviews, and social media, he has successfully promoted Tron and positioned himself as a leading advocate for blockchain technology. His entrepreneurial endeavors and vision have inspired many newcomers to explore the potential of cryptocurrencies.
Controversies and Criticisms
Justin Sun's rise to fame has not been without its fair share of controversies and criticisms. Accusations of plagiarism, misleading marketing tactics, and controversies surrounding his handling of certain projects have occasionally surrounded him. However, it is important to view these controversies within the broader context of the fast-paced and evolving cryptocurrency industry.
Philanthropic Efforts
Despite the controversies, Justin Sun has demonstrated a commitment to philanthropy. He has made several generous donations to various causes and organizations. Notably, Sun won a charity auction in 2020, securing a lunch meeting with Warren Buffett with a bid of $4.6 million. The proceeds went to the Glide Foundation, a San Francisco-based charity.
Determining an individual's net worth can be complex due to fluctuating asset valuations and market conditions. However, as of the latest available information, Justin Sun's net worth is estimated to be in the range of several hundred million dollars. This valuation includes his investments, acquisitions, and other assets.
Comparison with Other Crypto Entrepreneurs
When comparing Justin Sun's net worth with other prominent crypto entrepreneurs, such as Vitalik Buterin and Changpeng Zhao (CZ), it becomes apparent that the industry has created immense wealth for individuals who have been at the forefront of its development. However, it is important to note that net worth is only one aspect of an individual's contributions and influence in the crypto space.
Future Outlook and Speculations
Looking ahead, Justin Sun's future ventures and projects continue to generate interest and speculation. Given his track record and ambition, it is expected that he will continue to play a significant role in the cryptocurrency industry. Potential projects and partnerships could further contribute to his net worth, while also shaping the trajectory of the industry as a whole.
Conclusion
Justin Sun's net worth serves as a testament to his entrepreneurial journey and contributions to the cryptocurrency industry. From his early involvement in startups to the founding of the Tron Foundation and strategic acquisitions, Sun has demonstrated a deep understanding of blockchain technology's potential. While controversies and criticisms have arisen, his influence and philanthropic efforts cannot be overlooked. As the crypto industry evolves, Justin Sun's net worth may continue to rise, further solidifying his position as a prominent
About the Creator
I am a Co-founder ( Hosting company ), blogger, and affiliate marketing, expert. I started to share all my 11 years of experience in affiliate marketing, blogging, and Webhosting.
Reader insights
Be the first to share your insights about this piece.
Add your insights