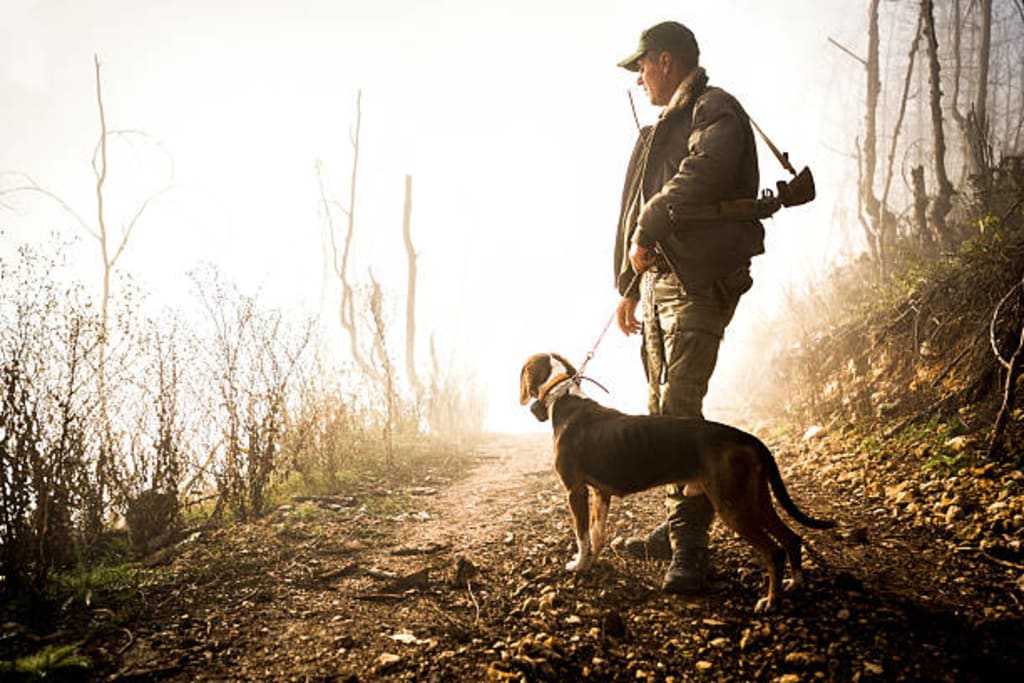 Hunter
I was arriving at Neon Central. The sun was overpowering in front of me, the light was very bright that morning, so I decided to take the quieter side road that was also covered by an endless shade of poplar trees, leading me directly to the charging station. They were very tall trees, maybe a hundred years old or more. My head drooped, and I plunged into a sleepy drowsiness for a few seconds until the vehicle's anti-sleep alarm woke me up.
The nocturnal hunt had exhausted me. I quickly raised my face, realizing that I was approaching the long line of cars waiting for their electric recharge. I saw that my clothes were stained with blood, ochre-colored blood from mordacos.
The United Nations had established protective rights for them; they were supposed to coexist with us. But I always realized that this peaceful agreement was very strange because they had a certain impunity. The government claimed that they had an indefinite grace period to adapt to our customs and laws, but since these beings arrived, they committed acts of vandalism, kidnapped children in exchange for money and weapons, and in most cases, they didn't return them; they killed them.
I had been retired from the military force for five years. My ex-wife had emigrated to Norway for her job and took our little daughter with her. A great feeling of anguish within me led me to realize that I didn't want a world like this. That's why I started hunting them.
The long line gave me time to recall the details of my covert acts a few hours earlier in the dark night. I remember being on the outskirts of the city and starting to walk through the streets of the Lost York district, a remote area where old abandoned mansions reflected the opulence of the wealthiest and most eccentric society of that time. They preferred to live according to old-fashioned steampunk customs from the nineteenth century, but they had to leave the area due to the aftermath of radiation from the third war, a hundred years ago in 2086.
The streets looked bright, wet, a fleeting drizzle caressed this area forgotten by the law.
Mordaco prostitutes on the corners shared the place with their human colleagues. Some legendary graffiti on the walls of old buildings proclaimed this slogan: "Hunter to hunt." Among the shadows of the night, as time went on, my killings became news, and many appreciated my actions, so the urban myth grew day by day. On the other hand, there was also a rumor that a group of religious extremists called the Luminous Atheists tormented these beings, but in reality, these "luminous" individuals were nothing more than a bunch of cowards. There were also legends of mordacos, proclaiming the invasion of the planet by a fleet commanded by their feline king, Rendel Amander.
I was on the trail of an old cat named Terrender, who commanded a group of humans who cooked and sold metabliz, a highly addictive drug that left people in a zombie-like state for several days, leading to cannibalism and suicides. Many couldn't withstand such a trip and died. These aliens gradually took over the black market; they were the mafia.
I had a lead that I had received from one of the girls from Norrington Street in Lost York. A beautiful human prostitute with crimson red hair. Her name, well, I would never really know because she called herself Roxana, maybe because there's a retro-futuristic dystopian electro-dancer band at the top of the British charts with a cover of "Roxanne" by The Police. I don't know, maybe it's one of my failed conjectures. She provided me with information in exchange for money. I had been searching.
Reader insights
Be the first to share your insights about this piece.
Add your insights