How Shopping At Target Ruined My Self-Esteem And Crushed My Soul
I was outclassed on this particular shopping trip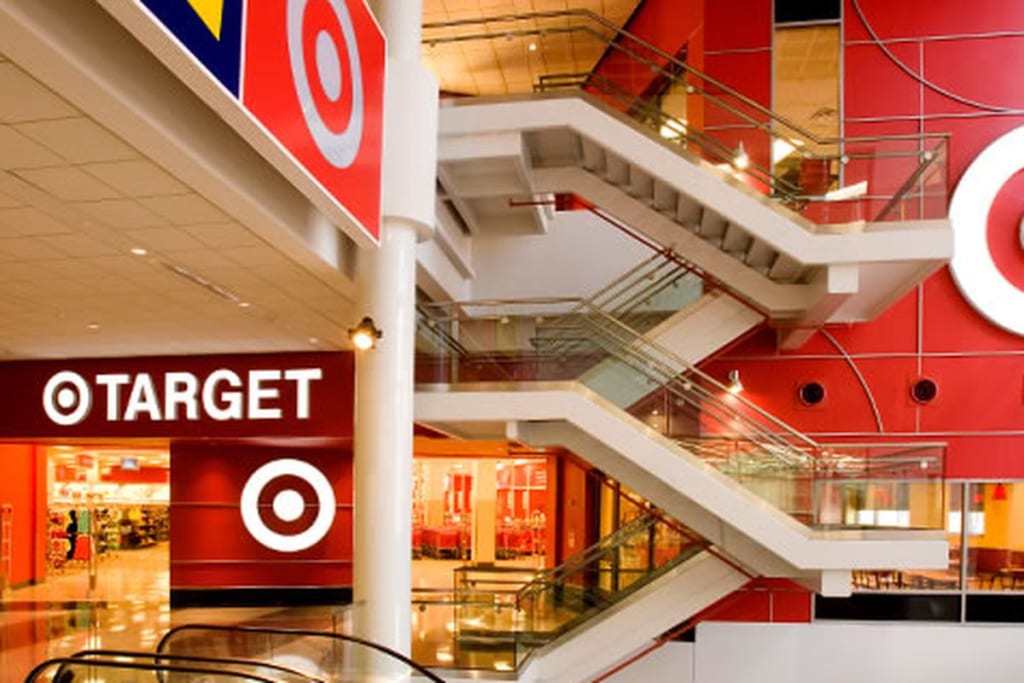 It was a huge mistake to shop at the "fancy" Target in town. Photo credit: Racked.com
We have three Target locations in our area. One close to where we live, one about 15 miles away, and one in the elite, McMansion area near Eagle, Idaho. I found myself over that way one afternoon and decided to give it a try.
I pulled into the parking lot and the valet attendant quickly took my keys. I felt terrible, as I wasn't carrying much cash with me that afternoon. I didn't want to insult the gentleman but offering him a five-dollar bill seemed cheap. I told him I'd get cash back and catch him on the way out.
I walked in wondering when Target started offering valet parking and noticed the rolled-out red carpet leading into the store. This also seemed off, but must have been an Eagle-area exclusive. Our Target near home was nice, but not VIP-worthy like this. I hadn't had lunch yet, so I stopped in their little cafe area. Looking for a quick hot dog or a pretzel, I walked up to the counter. "Excuse me, Sir. Do you have a reservation?" asked the maître d'.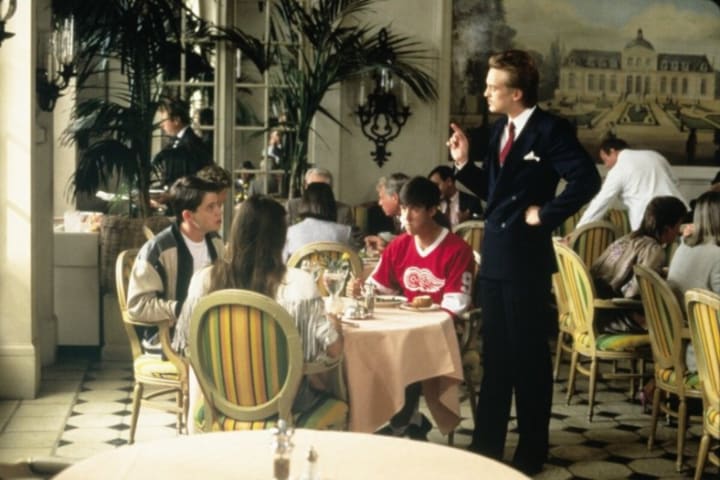 "What? No." "Why would I need a reservation on a Wednesday afternoon? At Target?", I answered back.
The hostess sighed and I lost some of her respect. "Here, take THIS." she said, shoving one of those table buzzers in my hand. And do you need a jacket and tie? We have a few on-hand, for patrons who don't arrive dressed for the experience."
What the hell? The EXPERIENCE? Of eating lunch at Target? I stumbled away and muttered thank you, as I walked over to their rack of suit coats and ties. I found a nice pin-striped Armani, charcoal with subtle light blue lines. A must-have for the spring '22 season.
Fortunately, since I was shopping alone, they quickly had a seat at the bar for me. I ordered a Grey Goose on the rocks and started feeling a little better about this shopping situation. I ordered a second Goose Rocks and looked over their sushi menu. Flown in this morning, how swank.
An older gentleman lightly tapped me on the shoulder from behind. "Pardon me Sir, but would you have any Grey Poupon?"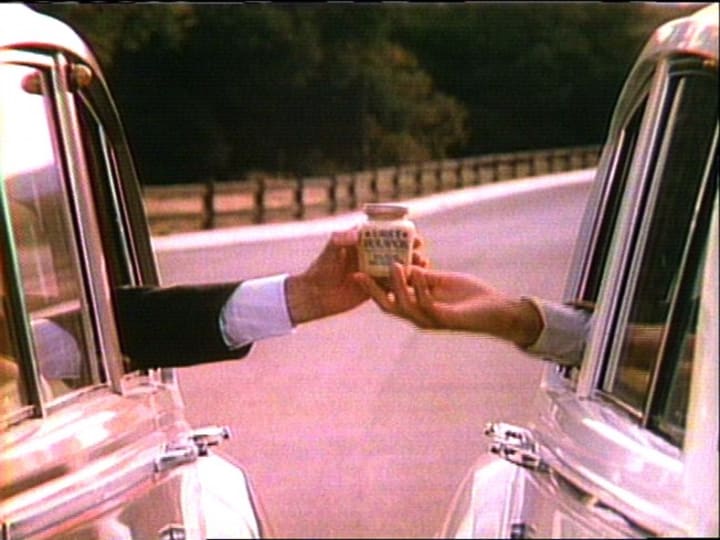 I checked the counter of the bar and I did have some nearby. I passed it to him and replied, "But of COURSE." I giggled to myself after delivering that line, partly because it was funny, but mainly because the 2nd Grey Goose rocks was so smooth and also so gone. Time for a third.
I went to pay for lunch and realized quickly that my $5 hot dog and Coke budget just increased by about $95 extra dollars. Eh, when in Rome. Or Beverly Hills. Eagle, Idaho. Whatever.
I cruised around the store looking for the few items I had on my mental list. I ran across the Monopoly guy, the wealthy old dude with the monocle. I guess Boardwalk and Park Place were both fully rented and doing fine. Eagle, Idaho real estate has been insanely priced as of late.
I checked the shoe department for a pair of flip-flops and heard Malibu Mommy complaining to her friend on the phone about how Target never carries Jimmy Choos. I tried to contain my laughter and she yelled at the Target employee for not getting her young child's shoes boxed up fast enough.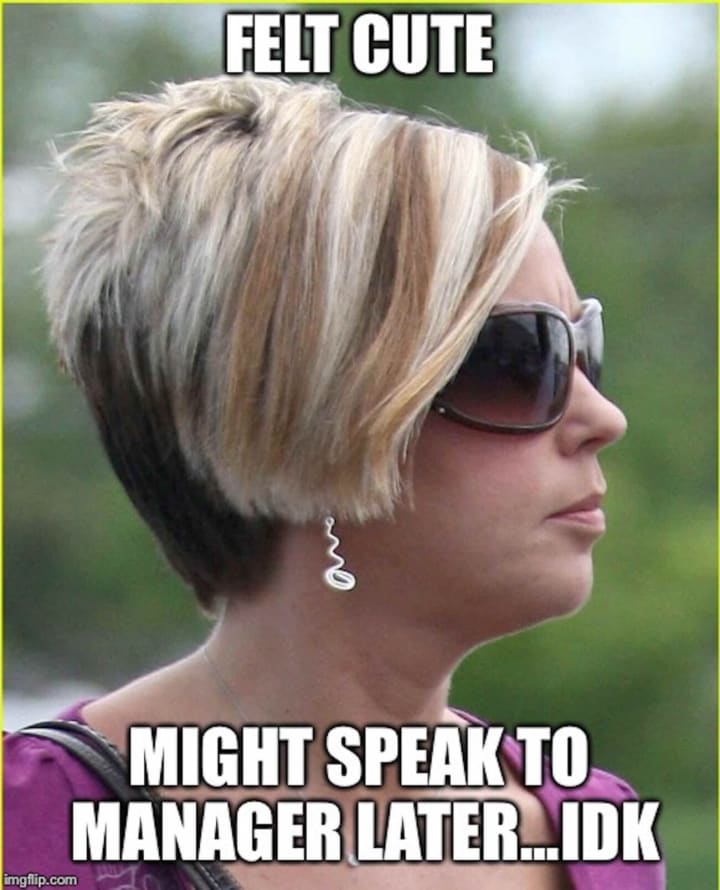 "Are you KIDDING me? I'm going to be late for my 2nd plastic surgery of the day!"
"I'm so sorry, Ma'am. Right away. You're a plastic surgeon?"
Millionaire Soccer Mom replied, "Uh NO. I'm having my 2nd procedure done today. And I'm SO going to be late now! Just box my shit while I pop this Xanex to get me through this ABYSMAL shopping experience."
I felt the need to intervene on behalf of this poor gal. Maybe it was the three Grey Geese talking, but I needed to deal with this, pronto. I loudly honked at her:
"Hey KAREN! I'll tell the front desk to have the valet bring your Land Rover up to the front of the store. Chill out, already. Take a 2nd Xanex. Good Lord. There's box wine on aisle 6 if that helps."
She looked like she wanted to kill me and pay Ray Donovan $100,000 to dispose of my body. I wondered if I had made a mistake. I didn't want to be kidnapped, taken to her private island, and hunted for sport. I took a step back.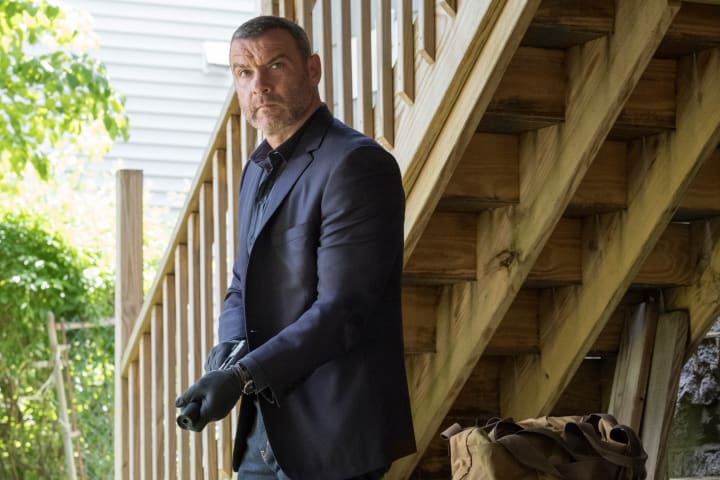 "Uh, first off, how did you know my name. Do I KNOW you? Wait, don't you clean my pool? Secondly, it's a RANGE ROVER, not a Land Rover. There's a DIFFERENCE. Third, I would never drink box wine, this is Eagle, not Alabama. I have a wine collection that's worth more than your home. Tonight, I'm serving a bottle with dinner that was once owned by the apostle Paul. Please don't breathe the same air as I do. THAT'S ALL."
God, she was mean. I walked off, humiliated. I almost tried to bum a Xanex off of her but didn't want to look like a beggar. I should have kept the Armani jacket on while I shopped. How dare she talk to me like I was some servant. I might have been out of my neighborhood, but I have feelings too, dammit.
I shook it off and headed over to the sporting goods department to look around. I bumped into Jeff Bezos and Elon Musk. They were picking up some golf balls for a round of golf with Tiger Woods later in the day. Titlist Pro-V1x's, naturally.
I guess they had Bezos' rocket on the launch pad, all set to land in Florida near Tiger's residence. They were both arrogant pricks, and I secretly hoped that their pilot would mistakenly take them to the planet Jupiter instead of Jupiter, Florida. Or that Bezo's cock-rocket would prematurely explode on the pad.
After running into Kim, Kourtney, Khloe, Kris, Kylie, and Kendall filming an in-store makeup promo for Kylie's new line of some bullshit I couldn't care less about, I decided I'd had enough of Shay Tarjay. Time to head back to the 'hood. At this point, I was almost missing the spent shell casings and the chalk outlines in our neighborhood.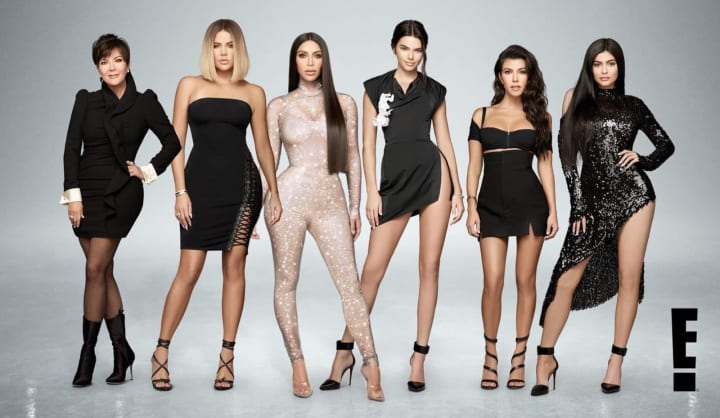 But it just couldn't be easy now, could it? Karen was in line ahead of me. Christ on some caviar, this was brutal. She was asking to speak to a manager while still on her cell phone. It made me wonder if she paid somebody 50k a year to hear her talk constantly.
"Yeah. I cannot believe these people. I TOLD this cashier not to look me directly in the eye while ringing up my shit. I gotta let you go, I'm going to get her fired." She then found out her total came to $437.40 and lost it on this poor cashier.
"ARE YOU KIDDING ME? ONLY $437.40? NO! Unacceptable. You add $400.00 more on there, I don't care how you do it! I will not be embarrassed in front of my girlfriends when I tell them I ONLY spent $437.40! I have to SPEND MORE, or my husband will lose respect for me!"
Her toddler daughter was waggling her little finger at the embarrassed cashier, shouting at her in toddler gibberish, just like her mommy was doing. I think I heard her call her a peasant, in Whinese.
That was it for me, I could take it anymore. Flip-flops, boxer briefs, and AA batteries be damned, I was cutting my losses and getting the hell out of there. I dropped my merchandise onto the floor and was all over the exit like an insider trader on an illegal stock tip.
After I Gordon Gekkoed my way out of there, I grabbed my keys from the valet and realized I didn't get any cash back to tip him. Yet one more degradation I was forced to endure. I gunned it out of the parking lot, almost striking a limousine on the way to the street.
And that, my friends, is the story of how I got flipped off by Paris Hilton in a Target parking lot.
Humor
About the author
Husband, father, writer, and poet. I love blogging about family, politics, relationships, humor, and writing. Buy me a coffee? https://ko-fi.com/jasonpro9
Reader insights
Nice work
Very well written. Keep up the good work!
Top insights
Compelling and original writing

Creative use of language & vocab

On-point and relevant

Writing reflected the title & theme

Excellent storytelling

Original narrative & well developed characters
Heartfelt and relatable

The story invoked strong personal emotions

Masterful proofreading

Zero grammar & spelling mistakes

Easy to read and follow

Well-structured & engaging content

Expert insights and opinions

Arguments were carefully researched and presented

Eye opening

Niche topic & fresh perspectives
Add your insights