Her Bikini Sagged
as she brought me the ugliest shell I'd ever seen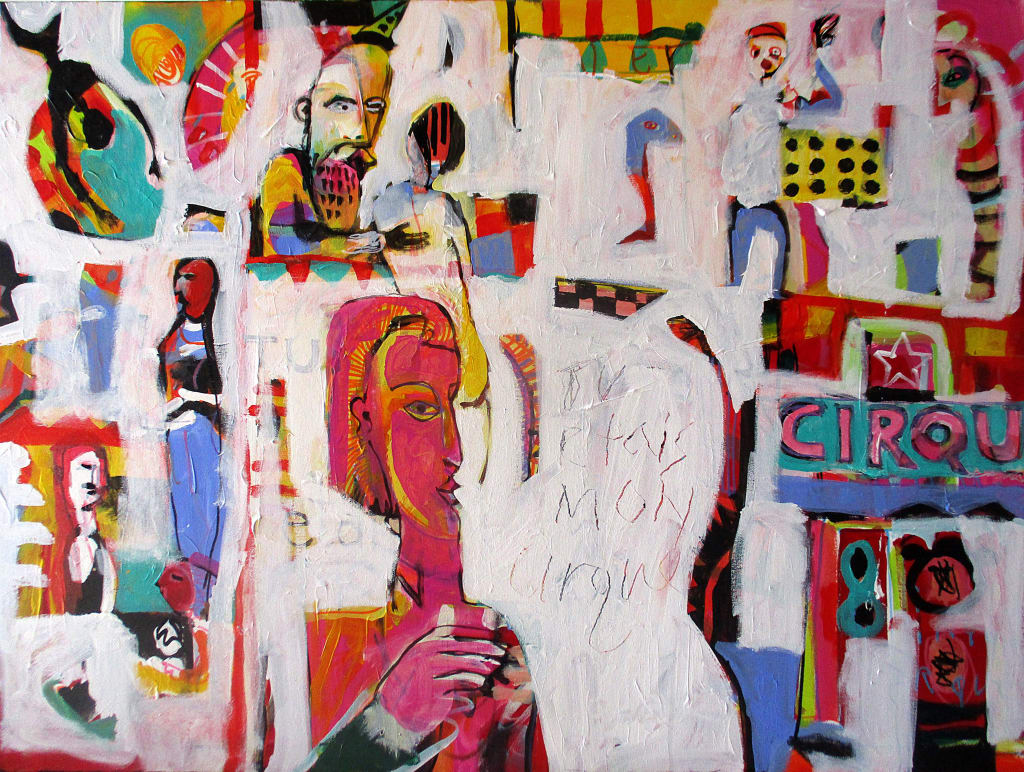 "Tu Etais Mon Cirque" Mixed media, pdmurray, 2020
Then I blew up my marriage.
And met my new woman in Deerfield Beach.
"You can come anywhere," she slurred. "But not in my hair."
Her wet nipples ground into my shirt.
I had a boner.
"Lucy is autistic," she said. "Persephone's precocious."
A guy was walking through the parking lot, dragging a 2x4 cross.
Later, I Googled: "men with crosses".
I drank vodka nips; remembered her tits.
I masturbated with conditioner. Watched Zoolander.
"I saw Rose Kennedy on the ferry," she slurred, a year after.
We fucked. She went to pee.
I thought: This is not it, either.
About the Creator
Murray is an accomplished painter and writer.
Through 2010, he was shown exclusively by Treehouse Studio Galleries. His work hangs in private collections around the world. He's also published 5 books. You can see more at www.pdmurray.art
Reader insights
Be the first to share your insights about this piece.
Add your insights