heart-shaped locket Diana (1)
Diana and Logan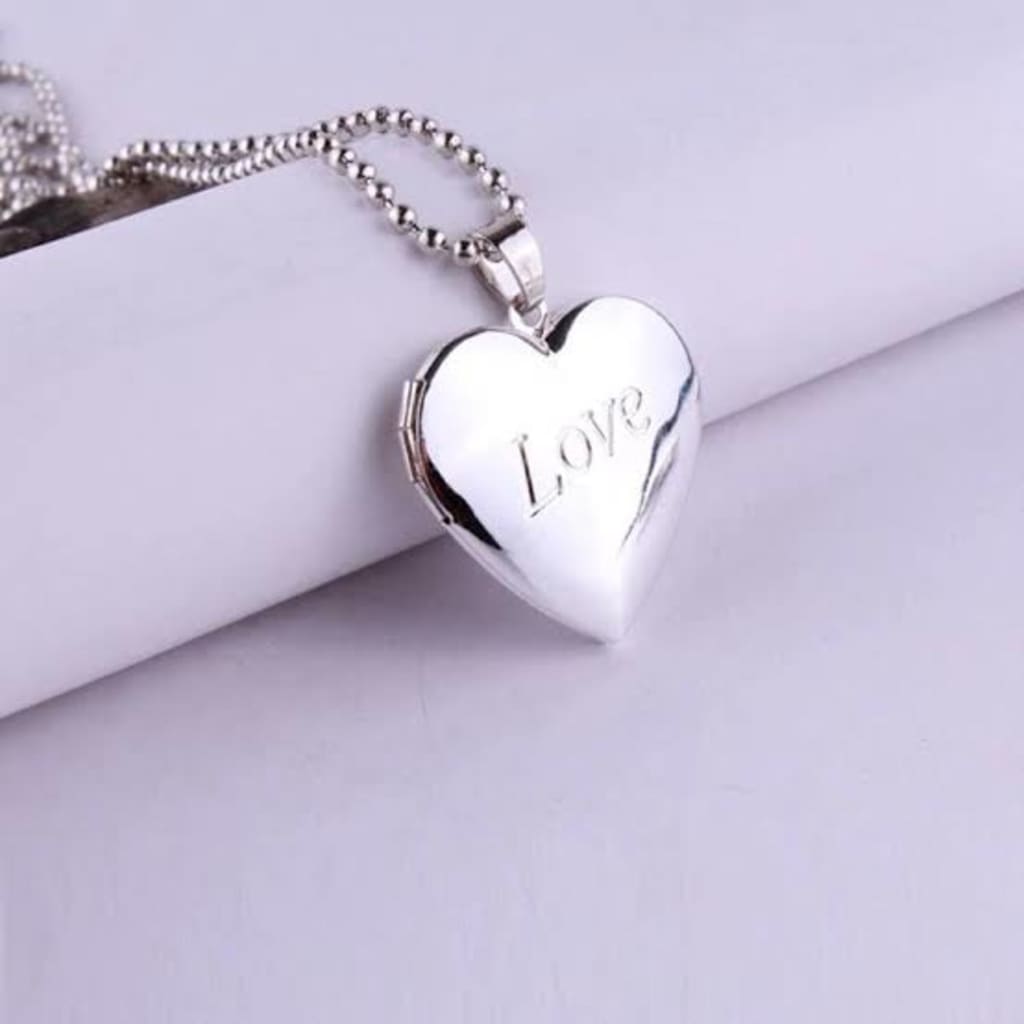 I always thought my dad was very good and trying to understand me like no other dad, "Diana says to herself. Her father, Mr. David Maston, is a well-known lawyer who advocates for human right. Who knows how to respect others.The cynical cynics of Diana, the daughter of a father who loves his daughter very much, think she is very lucky.She lived in the arms of her father and mother until she was nineteen years old when she started her university studies. Diana's mother and father when told that Diana was staying at a university hostel; Not prevented.Their home is a thirty-minute train ride from the university. But instead of traveling every day from her home, they welcomed her to live together with her new friends.
'Going to university is not only a future study, but also an experience of interacting with diverse students from many parts of the world that will help us in many moments in the future'Diana gladly accepted the explanation given by her father who understood her.But she could not bear the shock he gave her yesterday.Recovering from that trauma, she is now heading to university for a romantic embrace of her beloved Logan.An underground train crosses West London and heads towards the University of East London in the dark.
Today, after a two-week vacation, she looks forward to her beloved Logan's beautiful smile and his hug.But the shock of him coming to Diana's house as a cook yesterday still shakes her.Does Logan study at university and do his part-time job at a restaurants? She does not know how she suddenly came to their house as a cook yesterday.
About a year after going to university, Diana told her father that Logan, a Tamil student, had a background in becoming a 'vegetarian'; No place to know.
In the early days of the university, when multidisciplinary students met in the dining hall, Logan would fill a plate with non-vegetarian food.
She didn't know much about him then. She is studying Biology. Aspiring to do a lot of research on viruses and bacteria.Logan, a medical student, dissected the dead man's body and classified the body. Seeing the nerves as fibers, rub the muscle; She thought he might not like animal food.Only when their relationship was closed; Told the story of why he became a vegetarian.Logan has always loved mom's cooking. Over time, his mother joined the non-vegetarian diet for no apparent reason. But he said he had no disgust or hatred for non-vegetarians.
'Did all primitive humans live by hunting animals'? Laughing, he interprets Diana.
For the past two years, she has been celebrating her birthday with her classmates at university.That's because her birthday, when it comes to the weekday, is celebrated together with cynics in the dormitory
This year, she did not refuse when her father, Mr. Maston, told her to celebrate her twenty - first birthday with a close relative.She hid for her parents the sad feeling that she had not spent her important twenty-one years with Logan.She will be leaving the university for her next birthday celebration.So, her last birthday party; The plan to celebrate 'alone' with Logan was thwarted at the father's request.
They invites the owner to her birthday party at their house.She also said that her favorite non-vegetarian food is specially prepared from an Indian shop to serve to everyone.
She also said that some people from the Indian shop would come and treat her to her birthday celebration yesterday.But I do not think Logan will be one of the hosts from the Indian store.Her father had said that they would heat the food prepared from the Indian shop and share it with the guests at Diana's house.
Yesterday she rang the doorbell and when she opened the door and saw Logan she was chokes. What is he doing here? Before she could open her mouth, the Indian cook whose father had come; Welcomed the crowd.
'This is my daughter Diana. Today is her twenty-first birthday. This arrangement is for my daughter. 'Diana looked up at Logan's face as he hugged his daughter and told her. He had her father's speech without looking at her directly.
The food from the Indian shop was served to relatives who came to celebrate Diana's birthday. One of them, Diana's mother, was an Englishman who never knew Indian food.One of Diana's father's relatives told Diana's relatives that her father, David, loves Indian food as much as Diana.
Mr. David Maston looked at his daughter affectionately and said, 'Our old generation is related to India.'
'Oh, really, colonial administrators'?
One of Diana's uncles asked her brother-in-law in a very progressive manner.
'Hmm.' David Maston, without saying much; 'M' looking lovingly at his daughter; Poured. She knew that there was no limit to the affection her father had for her.
Diana once said that one day, when she started eating non-vegetarian food, her maternal ancestors were related to India.His father's grandmother to Diana; I know. That grandmother Jane, who named Diana.Many times Diana's grandmother Jane affectionately tells her that her father, James, was born David Maston, the grandson of Diana's paternal grandmother.
When Grandma Jane died when Diana was ten, her father cried like a baby.Is that grandmother's lineage related to India? The opportunity to question everything like that has not yet come to Diana.
For those memories, did you invite Indian food home? Many questions in her mind; Were continuing.Logan could not be reached for comment as the whole house was in turmoil yesterday. And she wanted to hear his shock directly from him.
Logan waited for Diana's arrival.Before he could finish hugging her and saying 'Happy Birthday Darling', she wondered, 'Why did you come to the cook's house yesterday?'.He raised an eyebrow at her not knowing the reason for her anger.'Hey, what are you cheering about? My friend's father owns a restaurant.Sometimes his customers would come home and tell him to serve the food. Perfectly busy at the restaurant yesterday, as well as someone not coming to work.When my friend told me he was going to help with the waiters, I said yes, but I didn't know I was coming to your house. '
She was still upset when he explained.Is Ivan working part time in a restaurant ?. She did not ask the above questions. She did not dare. The two did not talk much because he had to run to his class.
That's not a problem for Diana. But so far she has not told her mother and father about her love.But Logan is confused when it comes to plates of food. Not all of her relatives are progressives like her uncle.Now, another doubt had sprouted in her mind.Did Dad know that her boyfriend was not white? He is a very good progressive.
She knew in that look that if he found out that her daughter had lost her mind to a non-Englishman, she would not stand against her daughter's wishes, even if she did not know what he was going to say.
But what if she finds out that her daughter's boyfriend is a cook in a restaurant with a part - time job?How will her mother's family take over? Logan, who works part-time at a restaurant? She has no problem though.She did not concentrate on her studies that day.
During the break after lunch, as usual, the father's call came while the student was chatting with friends at the club. If there are any cases in the court in this city, he will come and see his daughter when he comes to this page.
'Will my princess have time to have coffee with Dad?' Dad's voice showed an unusual flexibility... She was busy with their relatives who had come from far away at night, as many relatives came to her birthday party yesterday.When Diana came out of the hotel, the breeze of August evening swept over her lovingly. The father was getting out of the car. When he saw Diana in the distance he hurried with a big smile on his face.
He hugged her tight without saying anything for a few minutes. 'Can I go to the park without having coffee?' He begged her in a tone of voice.He knew her mind would turn. He then asks his daughter to explain her withered face in her speech as a 'lawyer'.Diana is now twenty-one years old. Something is pressing on her mind. He wonders how to ask her about it.
He understood that something was bothering her mind. What will it be?
Did you talk about her birthday party yesterday?
He doesn't know that either. But the fact that he has come today is the most important thing to him.It was a family secret that she kept secret until she was twenty-one. She knew the earthquake he had in mind when Diana told him to finish his three-year studies and go to India and work with the poor.
Beyond the place where the father and daughter were, an English young man and an Indian young woman were walking hand in hand and hugging each other.Lovers of two races. One by one, having life speaks to the world in their view, in their embrace, in their body.She did not notice that Diana's father's vision was imprinted on those young lovers.
She wondered if her mother and father knew how far she and Logan had come.If Diana told her family that she could not live without Logan, would they call her a madwoman?
They know that their daughter is very honest and stubborn. Will you understand her desire and bless Logan: she has so many questions on her mind.Little did she know that her father had not noticed Diana staring at them.She knew in that look that he could not bear to see the Indian woman who had passed him by.
She was startled to see that his eyes were troubled as he turned his gaze to his father. Dad wonders why the young couple.Diana is now confused about her father, leaving Logan and herself to think about. Did Dad ever fall in love with an Indian girl?
Diana lovingly brushed her father's hands. She rested her head on her father's shoulders. Dad fell in love with an Indian girl at one time.Could their love have been broken without liking him or her family? Could it have come between color and racism and shattered their love?
When she thought that, she felt sorry for her father. She brushed her father's cheeks and said, "I love you so much Daddy."He looked at his daughter's face. Water was flowing from his eyes. "I love you all with my live my darling daughter Diana, Diana," he said in a low voice, repeating her name.
'Daddy, why are you so upset? Did I do something you didn't like yesterday? 'She asked. The thought of Logan faded from her for a moment as she sighed at her father's sadness.'I have come to talk about an important matter today,' he said as he stared into her eyes.
Logan has said he wants to work at the World Medical Institute to help poor people after graduation.She finishes her studies while he finishes his studies. When she thought she should tell Dad the reason for going to India she wanted to say something big!
Diana nodded. She held her father's hands tightly.'Now you, listen to what I have to say, daughter,' he wiped away his tears.
'The Indian woman who has now passed us by reminded me of my old days. She reminded me of my heritage. 'Diana was listening silently. His words contradicted each other. His words 'My old days, our tradition' became known as the words of a historical series.
The evening sun was moving reluctantly on Mars, reluctant to part with its earthly love.
'Did you know I told you my grandmother was named Jane? My grandmother thinks of me as the reincarnation of her father James.I'm going to tell the story of how she named her granddaughter after her father James' girlfriend Diana. Because I know you love Logan. '
He rubbed his daughter's beautiful face with love. 'Dad, tell me more'; Diana looked at him, shaking her head.Her love for herself and Logan, and her unspoken guilt for her father, who had life in her, had silenced her.
'I have heard that my grandmother's mother's name is Diana — a beautiful Hindi girl. You were the first of the Anglo-Indian mixed lovers when you were born; Generation my grandmother, third;The name has been given to you by a woman from a whole English family for generations. ' He recorded his vision. Continued the story.
Reader insights
Be the first to share your insights about this piece.
Add your insights