For Our Marriage
What would you do to wed the love of your life?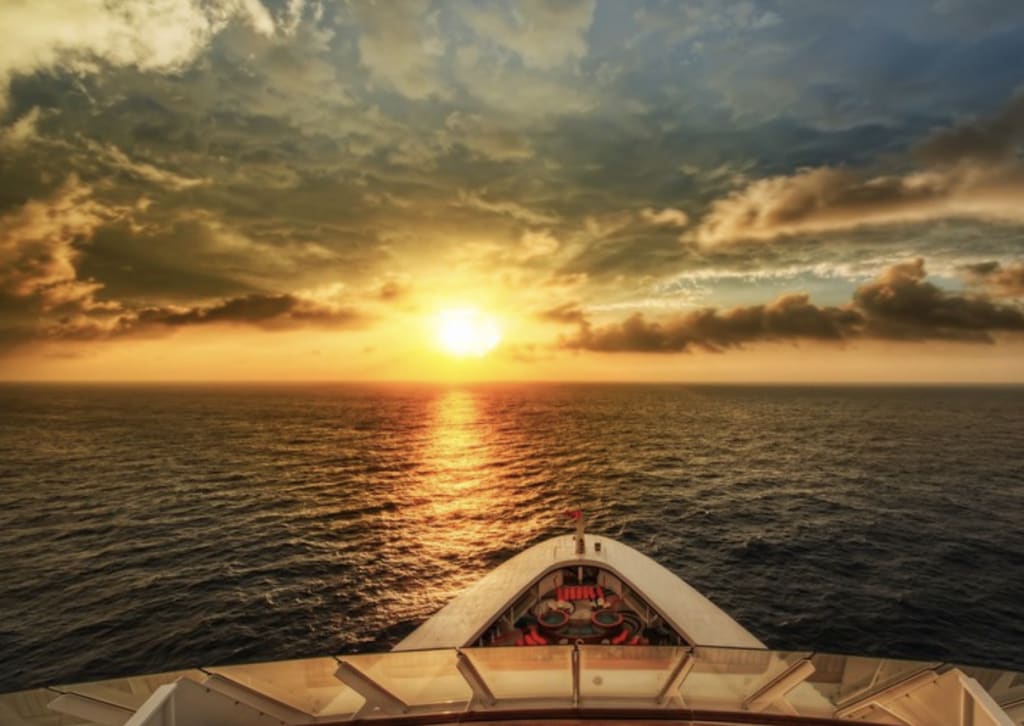 Photograph by: Trey Ratcliff
Couple Harrow Lawton and Condola Fields, both in their mid-twenties, attended the final part of the process to be wed. In Newark, Delaware they both sat in a white room, with one window and a glass desk with a man sitting behind it. They exchanged pleasantries and engaged in business.
"What is your reason?" Dr. Milo Bardos asked.
"Excuse me, what?" Condola queried.
"You've successfully gone through all of the necessary steps to be considered a married couple. This is the last step on your journey. Much like divorce, with a reason to part, the state of Delaware is now calling for you pairs to provide a reason."
"Well," Lawton raised his eyebrows, "I love her. She is my best friend."
Dr. Bardos marked in his journal.
"That's not sufficient. Let's hear from the young lady."
Condola smiled. "He's my everything. With him I wouldn't have joy in the morning when I wake."
"Yes, I see," mentioned Dr. Bardos. "That still doesn't offer a valid reason for you two to exchange nuptials."
Lawton spread his arms out. "What is this?!" he exclaimed. "First we go through rounds of this bullshit about how we should consummate our marriage 'properly' and now this? This is beyond absurd. This is for our marriage!"
Dr. Bardos laughed. "With that kind of passion you might be ready to make a valid response to marry your betrothed. Miss Condola, how do you consider your fiancé? Is he worth the potential decades you will both spend together?"
Condola straightened out her skirt and clasped her hands.
"He loves and respects me. Shouldn't that be enough?"
"That may have worked in the past. Now, we're looking at granting licenses to couples that will be long suffering, selfless, sacrificial, and altruistic."
"What?!" Lawton and Condola shouted, shooting to their feet.
"Let's not get so agitated. You're in love and that's a beautiful thing. However, we need a reason that is valid to certify your nuptials," Dr. Bardos explained.
"I think we'll be going to another state. Maryland is less than a mile from here," Condola replied. She stood to her feet and reached her hand out to Lawton. He stood and saw the doctor grin.
"What's so goddamn funny?" he asked, tension rising in his voice.
"The mandate is nationwide. This is a federal mandate that we require for a reason."
"Then goddamnit, we'll go outside the country," Condola said.
Dr. Bardos let out a dry chuckle. "This is worldwide, now. You should have done more research. You wouldn't have found yourselves in this precarious situation. The international mandate is to protect families from divorce. It's still legal for straight couples, commonly and derisively known as 'breeders.' At the moment, same-sex marriages can no longer end in divorce. They wanted to be married so badly, now they actually have to stay that way for always, and forever."
"This is sick!" Condola shrieked. "Let love fly! If it doesn't work out, let human adults out of that situation, no matter their behavior. In marriage, we're just trying to get on board. Our adoration for each other ought to suffice!"
"We're getting the hell out of here and fighting for our ability to wed. To hell with you doctor!" Lawton howled.
The couple left the office.
"What are we supposed to do now?" Condola asked.
"I'll arrange something," Lawton replied.
The ship looked like a mini yacht that reached the desired point. The waters swirled in the currents and seemed calm. The warm, setting sunlight mixed with clouds and salty air allowed the friend of the groom, professor Gruff Grisham, to conduct the nuptials.
"This may not be recognized anywhere on land but right here and now, these two, Harrow and Condola, will be joined in a union that only their souls will truly appreciate."
The exchange of rings became a bond, the vows a promise, and a kiss sheer bliss in action. The crew members and members of the marriage party applauded the wedded duo as they waved, smiles coloring their faces.
Short Story
About the author
I am a forever young, ego-driven, radical hipster from Delaware. Investor. Objectivist for life. Instagram: @skylerized
Twitter: @SKYLERIZED
Reader insights
Be the first to share your insights about this piece.
Add your insights