Dear Xylo (Publication #2)
If you have a question... I have an answer!!! :)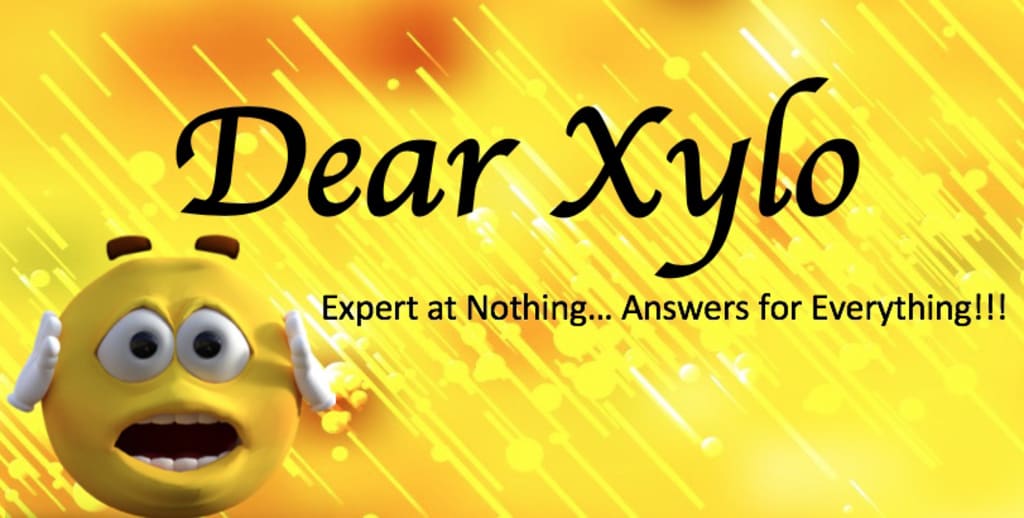 Dear Xylo is an advice column published weekly. Xylo is an expert at nothing, yet answers questions on every topic. Sometimes he is spot on and other times he's dead wrong - that's the chance you take with Dear Xylo.
++++++++++++++++++++++++++++++++++++++++++++++
Dear Xylo,
Last week I went to a backyard barbecue party and we had a fun and lively conversation. Then came the question, Gidget or The Flying Nun. I was first up, I had no idea so I answered The Flying Nun. The other eight people at the party answered Gidget. Nonetheless I felt pretty awkward.
Xylo, I want to ask you: Gidget or The Flying Nun?
I Chose The Flying Nun
Dear Chose,
My answer here will be pretty complex so please pay attention.
The Flying Nun in which Sally Field starred as Sister Bertrille ran for three seasons in 1967-1970 was a moderate success. Gidget ran for one season in 1965-1966 but was cancelled before the show could be successful. In both shows Sally Field's starring roles were engaging and charming.
Now my choice is a bit of a twist here. Gidget was absolutely cute. But we got to know Sister Bertrille quite a bit better in 82 episodes versus only 32 episodes of Gidget.
But here's the deal. I'm tossing all of this out and I'm going with Sally Burton. Sally Burton was Sally Field's starring role in her 1973/74 sitcom The Girl With Something Extra. By now Sally Field was all grown up and looking great and to add to it in her new role she had extra sensory perception. Yep, you got it… ESP. Her skills as an actress were fine tuned at this point and if you ask me with her role as Sally Burton, Ms. Field gave us her finest career performances. Why she didn't win an Emmy for this role is beyond me. Shortly after The Girl With Something Extra Sally went on to star in the TV movie Sybil - and for that mess she won an Emmy Award - go figure!
So when they ask me Gidget or The Flying Nun? I answer Sally Burton - The Girl With Something Extra.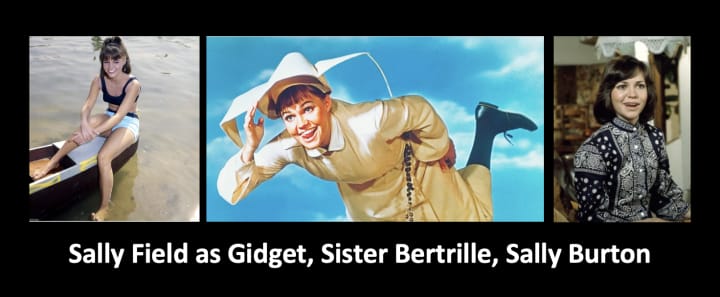 ++++++++++++++++++++++++++++++++++++++++++++++
Dear Xylo,
How do I tell my parents that I do not want to go on the family vacation this year?
Independent 17 year old
Dear Independent,
Well kiddo, it goes like this. You stand right in front of them. Look them in the eyes and say to them, "Mom, dad (or moms or dads) I'm not going on the family vacation this year." Then get out of there before they have a chance to respond. Might help to wear your Nikes for quick moving.
++++++++++++++++++++++++++++++++++++++++++++++
Dear Xylo,
What should I feed my dog? She doesn't like her dog food. You are the only person I can trust to answer this question because you give such great advice.
Thank you,
Dog Mom
Dear Dog Mom,
Seeing that your dog does not appreciate the food you are serving her, I suggest you take her out to an open field so she can hunt for her own food. Maybe she can find something she likes better. If she is not able to find any food then I suggest you take her to a doggy camp so that she is taught how to hunt and if that doesn't work then what you are going to need to do is forfeit your own dinner and give it to your dog because I am sure she would love what you are having for dinner tonight. If you can't forfeit your own dinner then you better reconsider your status as a dog mom. I hear mice make good pets and they are not picky eaters.
++++++++++++++++++++++++++++++++++++++++++++++
Dear Xylo,
I have suffered from major depressive disorder for about a decade now. I am taking medication for it. I do not want to be taking the meds anymore, I'm only 33 years old. But when I stop taking the meds my mind and body become totally wacked out. All I want is to live a normal life like the rest of my friends.
I read your column every week and you seem so level headed and honest. I trust your judgement. What should I do?
Lost in a Lost World
Dear Lost,
This one hits home. My mom suffers from depression and she is on two medications for the depression. One increases her glucose level and the other increases her blood pressure. If it's not the depression we're chasing it's another thing.
Anyhow, I am not a doctor so my best advice here is to consult with your doctor and listen to her/him. But also listen to your body. Sometimes doctors tend to over prescribe medications in doses that are more than you need.
My mom's biggest downfall was that she kept her depression hidden. She was in denial of it all. The best advice I can give you here is to join a support group and latch on to a friend or two that are willing to be a shoulder for you. Letting it all out is the best therapy you can get.
++++++++++++++++++++++++++++++++++++++++++++++
That's it for today folks. Please keep those letters coming. I get about 5,000 letters a week and I usually answer four or five so there's a good chance I will never open or read your letter. But that's okay, keep on sending them - it's good for my ego and it makes me feel like I am contributing to the better good of society. Thank you and I will see you next week.
About the Creator
Writing is a distraction for me. It takes me to places unknown that fulfill my need for intellectual stimulus, emotional release, and a soothing of the breaks and bruises of the day.
https://www.facebook.com/groups/vocalplusassist
Reader insights
Nice work
Very well written. Keep up the good work!
Top insights
Expert insights and opinions

Arguments were carefully researched and presented

Easy to read and follow

Well-structured & engaging content

On-point and relevant

Writing reflected the title & theme
Heartfelt and relatable

The story invoked strong personal emotions

Masterful proofreading

Zero grammar & spelling mistakes

Eye opening

Niche topic & fresh perspectives

Excellent storytelling

Original narrative & well developed characters

Compelling and original writing

Creative use of language & vocab
Add your insights