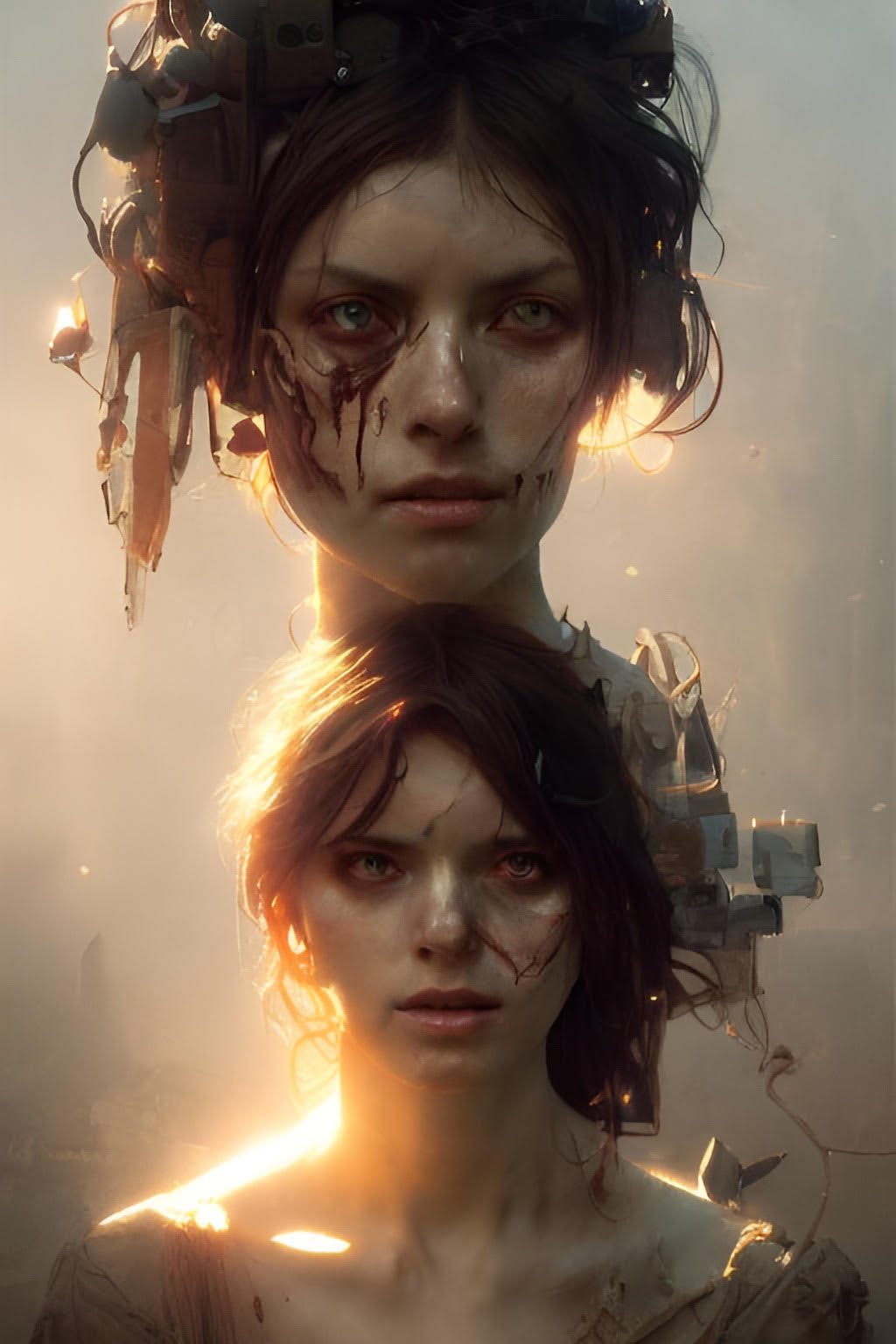 EXT. – SEATTLE WOODS - DUSK
(The year is 2045, set in the woods of Seattle. The scene opens with ELIZABETH on the ground, with an arrow in her chest. Ominous boots in slow motion walk past her, then begin running. AMARI is running after the shooter and is unsuccessful. Cut scene to three months prior. Transition idea: suspense notes ascending into black)
EXT. – SPU - MORNING
THREE MONTHS BEFORE
(Start scene following behind ELIZABETH. She's a college student aid at Seattle Pacific University, so she is walking to her classroom early in the morning. We can very clearly hear her heels clacking against the floor. The screen reads: October 14th, 7:16 am)
NARRATOR (ELIZABETH)
I was never meant to be part of this story, and yet, here I am. I was a student aid who taught English 401, a simple enough class. It all happened so fast, so soon. If only we had known what the day would bring, perhaps we wouldn't have been so careless with it. There was nothing that we could have done, but it still troubled us, nonetheless.
INT. - UNIVERSITY CLASSROOM - DAY
(She runs into a student, AMARI WOODS, who was already in her classroom, sitting on a table.)
NARRATOR
There he was, my Achilles heel. As a first-year grad student, he was not much younger than me, but he was all the more alluring. He stared at me with those piercing brown eyes of his, wanting something more and more every moment.
ELIZABETH
(She sharply inhales) Good morning, Amari. How can I help you?
NARRATOR
I knew exactly what he was here for.
(AMARI stands up from the table he was sitting on and slowly walks toward her. Saying nothing, they both lock eyes as he draws closer. He completely shuts the almost closed door, never breaking eye contact. He is inches away from her face so she can feel his breath. AMARI almost kisses her, but ELIZABETH walks away.)
ELIZABETH
You're awfully early Amari. (She walks to the teacher's desk).
AMARI
Well, I wanted to see you early today. (He walks up behind her and hugs her. As he is much taller than her, he towers over her when he does this. He then proceeds to bury his face into the nook of her neck and inhales deeply.)
NARRATOR
At this point, there was no use in fighting it, so I caved.
(ELIZABETH turns around to kiss him and he lets her. Transition by moving the camera to the left and blackening the wall. Cut to JAMES THATCHER and FELIX HARMON same narrator. The screen reads: 7:48 AM.)
INT. - UNIVERSITY HALLWAY - DAY
JAMES
Are you ready for this midterm?
FELIX
There's a midterm?
JAMES
Well. I mean, yeah.
FELIX
Damn. Guess I better study.
JAMES
You haven't studied at all?!
FELIX
(chuckles lightly) No.
JAMES
Dude, you're screwed.
FELIX
(sarcastically) Nah ya think?
NARRATOR
These two are the real heroes; JAMES and FELIX. Their story is much more interesting than mine. They actually play an active part in the entirety of the story. As I said, I was not supposed to be in this chapter, but our fates are determined to intertwine.
EXT. - UNIVERSITY WORKSHOP - DAY
(Transition by moving the camera to the left and blacken the wall. Cut to IRIS BARLOWE in the stagecraft workshop, the same narrator. The screen reads: 8:37 AM)
NARRATOR
Amari's best friend. She has this incredible bond with him that I will never be able to amount to. Iris is so spontaneous with this incredible zest for life. She is so enthusiastic and there is never a dull moment when she's around. I can see why Amari trusts her.
IRIS
(Shouting from the stage) Hey yo Dante! I need more bolts!
DANTE
(In the distance) Yeah, I'm on it! (DANTE brings her the bolts)
IRIS
Thanks, man.
DANTE
Yeah, no problem, dude. Hey, you're coming to my party tonight yeah?
IRIS
Dude like I'd miss your 21st.
DANTE
Aight sick see you at 9?
IRIS
Sweet see you then.
(AMARI walks in.)
About the Creator
I'm just a girl from Arizona who hates the heat, so I stay inside and write :) I'm working on a book, and I will probably post it bit by bit, so please give me feedback!
Reader insights
Be the first to share your insights about this piece.
Add your insights