Cosmic legends
Chapter 5 Moving Forward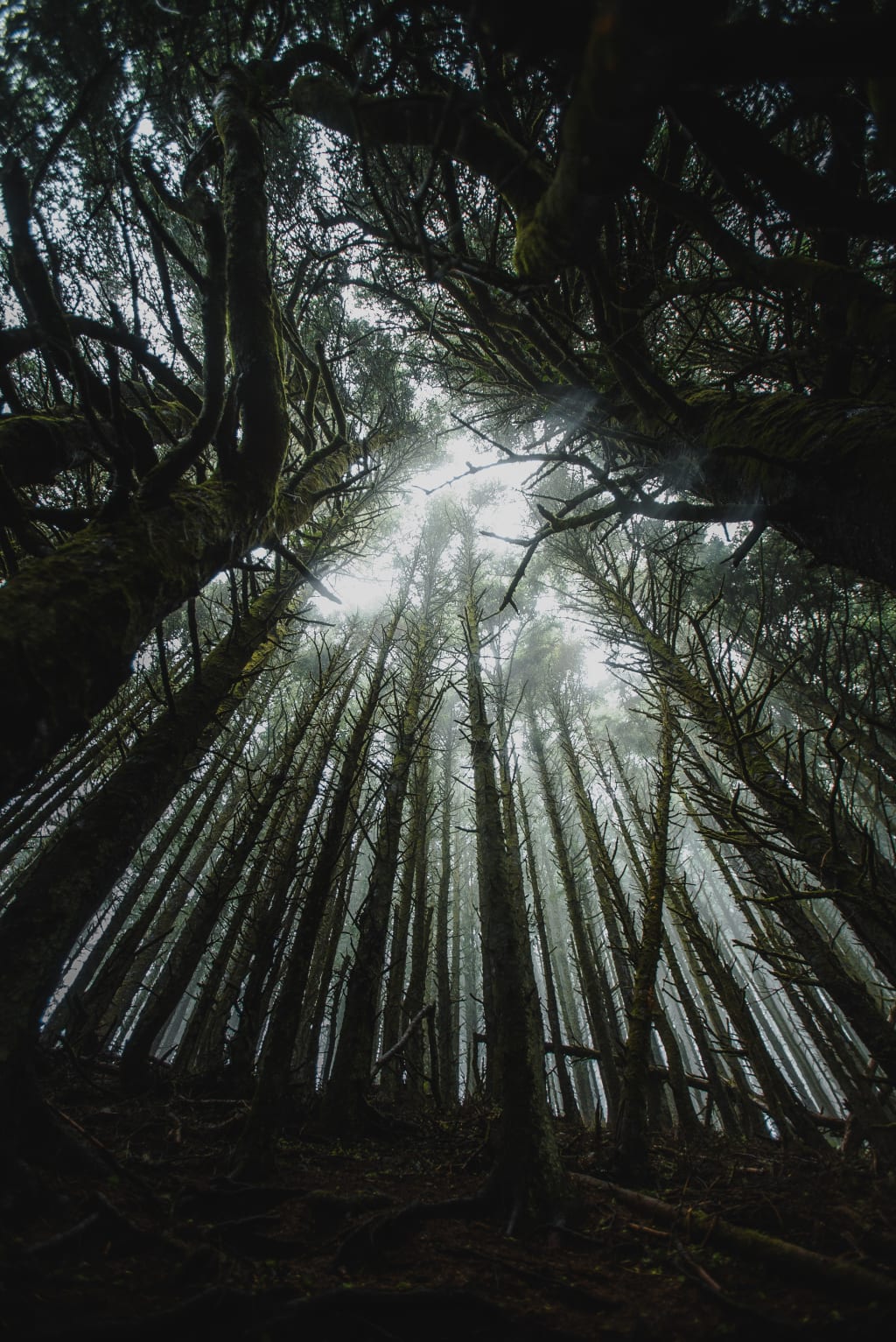 I sat on the ground and ran my hands up my legs, wiping off the mud that was stuck to them, which still made me feel uncomfortable.
Suddenly, I noticed that the legs were becoming refined, not as rough as they were just now. Right, it must be my attention, my attention would perfect the spirit body, and now that I had more energy, I began to pay close attention to the legs to make them more perfect.
I couldn't help but touch my face again, it too was becoming more and more refined, I could feel it.
Until the body stopped changing, which was easy enough to stand up and walk around twice, and without the harsh crunching sound.
Well, it seems that the body is stronger, it should be the rotten monster to give me enough energy, so, does it count that I ate it? How disgusting! Yuck! Yuck!
By the way, my robe, a civilized society should not always be naked.
Grabbed a handful of dry grass, the idea surged, the familiar white light appeared again, decomposition, reorganization, weaving, without any effort at all.
Soon, the robe was completed, and a hood, and just like the man's robe, feet can not be bare, and then compiled a pair of straw shoes.
I thought, ``Find a puddle as a mirror to look at it, I thought.
But inside subconsciously and with some caution, I can not help but think: will not meet again mud monster, right?
No fear, no fear, I already know how to deal with it. I forced myself to take a picture, for no other reason than to overcome my own timidity.
Is this what I look like? Looking at me in the water, the not quite boyish face, but also not quite firm, the not quite handsome features, but also considered decent.
Well, still no impression, I ...... surprisingly ...... I don't recognize myself!
The sky does not seem to be as dim as it was just now, but the fog is still shrouded in all directions, and there is no end in sight.
I walked forward in a daze, collecting the bright clusters that floated past me, guiding them into my body, and just following the direction the clusters were floating, perhaps they would take me to where I should go.
A stream appeared in front of me, and from afar I could see a faint dark strip, but I couldn't hear the sound of the water flowing.
When I got closer, I could see the rain hitting the surface of the water in a ripple, moving slowly down the water.
I don't know why, but I began to follow the direction of the flow of water downstream. Perhaps a person without a goal always likes to follow what guide it, although that guide may not even be considered a guide, I think the creek also has no intention to guide my direction.
Or maybe there is a guide, thank goodness, there is a bridge in front of you, a simple wooden bridge? From a distance, I couldn't really see it.
I was a little expectant, and with some urgency, and walked a few steps closer.
See, that is not a one-wooden bridge, great, very happy, that is not a one-wooden bridge, at least two wood side by side composition.
Not because I was afraid to cross the bridge, and not because I was afraid to fall off.
Rather, it was because, at least, it showed that the bridge was built by people and not formed by the natural fall of trees, which made me happy.
Thank God, this bridge is often walked, I can be sure. Because, there are paths on both sides of the bridge, not rested paths, but paths that people often tread and form.
I crossed the bridge and followed the path.
Why did I cross the bridge, you ask? Because there is a bridge here, and I came from the other side of the bridge, so naturally, I crossed the bridge and continued to walk forward.
As I walked, I couldn't help but look back again to make sure there was nothing on the other side of the bridge, just a barren area with no head in sight.
"Wait, but isn't it the same on this side of the bridge?" There seems to be another me in my head asking back.
"Have faith and trust your judgment!" I muttered to myself.
I walked for a long time, but did not feel tired yet. Just some doubt, doubt that I was going in the wrong direction, but having walked for so long, it is natural to persist, persist for a while, then begin to doubt again.
I think this is how a person overcomes himself, to dispel his doubts, again and again, as if he had won the battle, but the victory did not get the harvest, and feel as if the loss is only right for himself, so he needs to win the battle again.
I don't know if others are like me, always fighting with themselves, always fighting with themselves in their hearts, the winner is always themselves, the loser is always another self, well, sometimes the loser is themselves, because they feel frustrated.
And so, with doubts forward, until victory finally pays off and a farm appears in the haze ahead.
A farm that seems to have little life, but as if it is full of poetry, like being depicted in a landscape painting, seems to have only a simple outline, and seems to have a different mood.
The smoke seemed to be frozen in the air, the windmill seemed to be still in the wind, everything was at a standstill.
Maybe it was my illusion. After getting closer, everything started to work, and it must have been my illusion just now.
I approached the farm with some anticipation, hoping to see a person, a real person, not covered up like the guy with the hood usually is.
"Are you daddy? It's daddy back!" A silvery voice rang out, and a cute little girl, probably only four or five years old, scurried out from behind a haystack on one side, blinking and staring at me with big eyes.
"I ...... me? I ...... am ......?" I began to wonder, could I really be her father, how come I can't remember anything? Could it be that she couldn't remember either?
So naive, must not be deliberately tricking me.
Maybe, I went out this morning and met something, maybe I broke my head, maybe I fell off a cliff, maybe I fell into a river, in any case, I should have lost my memory, and it's very complete, so I don't recognize my own daughter, I can't believe I have such a big daughter.
I was a little hesitant, staring hard into her big eyes, trying to confirm from them whether she recognized me or not.
Strangely enough, she also looked at me expectantly, was she waiting for me? What should I do? I was looking forward to it, but I was a little timid, I hadn't figured out how to be a father yet, I wasn't even remotely prepared.
"Grandma ......, you come quickly, come to see if Daddy is back!" The little girl finally turned and ran towards a farmhouse.
Ah ......! I also let out a long breath, strange, does she not know her father? Could it be that she has also lost her memory, did everyone lose their memory together? Strange world.