"Coconut"
she's as tough on the outside as she is on the inside, with an emotional and caring nature.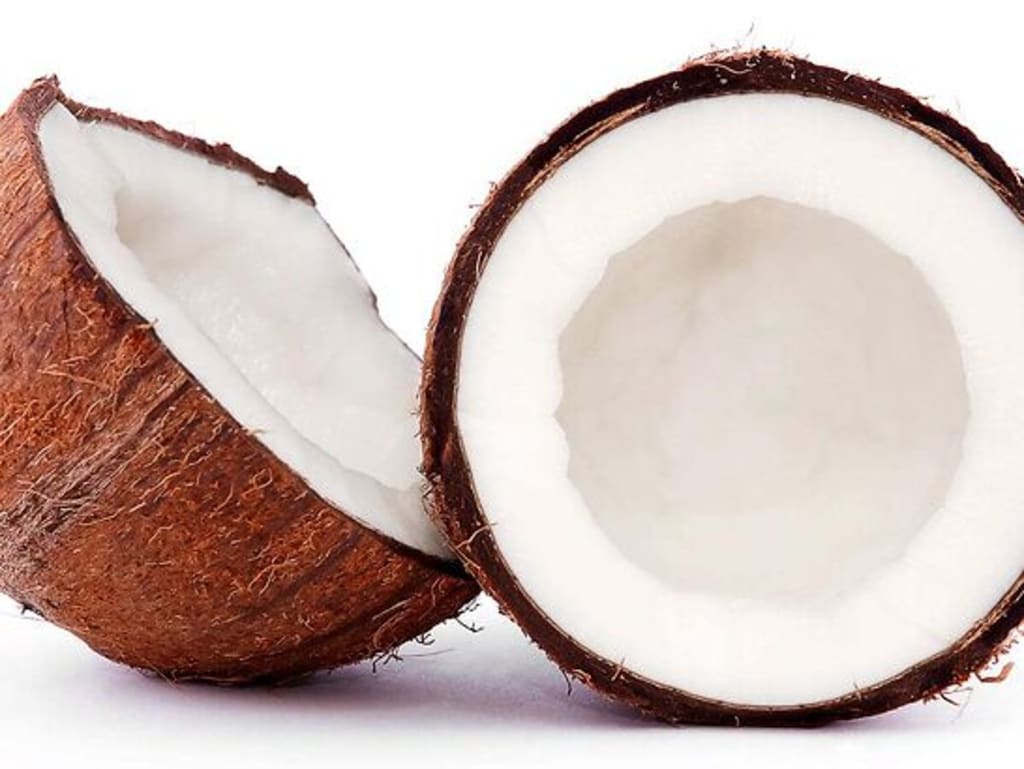 Right now, Rachit was unconcerned about what the office gossips might say about him and Riya together. He was only interested in having lunch with Riya at this moment to calm Riya's rage.Riya and Rachit sat on the chair, face to-face, having already set the table for lunch.Riya was no longer angry at Rachit, but she was still going out of her way to express her displeasure with him.Rachit said, his hand on Riya's hand. "You're still mad at me, Riya."
"No, I'm not," Riya responded as she quickly released her palm from Rachit's grip.
So, what's your problem with being so quiet? Ratchit's tone was solemn.
"You mean I talk too much?" Riya retorted angrily.
Rachit clarified, "Oh no, Riya, I didn't mean it at all. You always misunderstand me."
Riya stopped the argument with an "Okay" and began eating quietly.
There was an odd calm between the two. Both were eating their meals silently.
Rachit then broke the silence by asking Riya, "Are you in a serious relationship?" Riya stared at Rachit and noticed that numerous questions were clearly visible in Rachit's eyes. Riya responded to Rachit by shaking her neck without hesitation.
"Why didn't you tell me earlier?" Rachit enquired, his voice breaking.
Riya sensed Rachit's anguish and responded, "Because I keep my personal life separate from my professional life, you are the second person in this workplace who is aware of my private life."
Riya, who's first? Rachit inquired, curiously.
"Ashish," Riya answered.
"Are you and Ashish there as well..." Rachit went into serious thought as he said this.
"No way, how can you think that way?" Riya clarified Rachit's confusion.
"How come Ashish is so close to you?" Rachit's mind was still racing with questions.
Isn't it possible for a boy and a girl to be friends? Despite the fact that Ashish and I are so different, we are good friends. " Riya exhaled deeply and responded to Rachit's query.
"Do you consider me a friend as well, Riya?" Rachit inquired, looking Riya in the eyes.
"Oh, it seems like he forgot how he used to react when I called him my friend," Riya mumbled.
"No, not at all," Riya said instantly in response to Rachit's statements.
Rachit's face lit up when he heard Riya's comments.
"I mean, you're not my friend; you're just my colleague," Riya reasoned.
Rachit inquired, "Just a colleague?"
Riya shook her head in agreement as she listened to Rachit.
"Oh! I thought you considered I was special, "Rachit spoke in hushed tones.
"What makes you think that, Rachit?" Riya inquired, her voice sad, upon seeing Rachit.
"Nothing, leave it, you're not mad with me anymore, Riya?" Rachit inquired as he changed the topic.
"No," Riya said as she rose from her chair, seeing the time on her wristwatch.
Rachit got up with Riya and began walking towards the cabin.
Riya questioned Rachit as they exited the cafeteria, "Do you consider me your friend?" Rachit was taken aback by Riya's query, and he was unclear on how to respond. After some thought, Rachit answered to Riya, "What do I understand you? Now it doesn't matter. You may call me your friend Be. "
After hearing Rachit's response, Riya couldn't muster the courage to ask another question.She returned to her cabin without more questioning.
It's 4:00 p.m., and I need to finish my work quickly. Today, I'm not getting much attention at work because of Rachit, "Riya mumbled slowly to herself.
Riya returned from her cabin door and proceeded to the testing lab, adding, "I need to collect the testing report from my team member."
Then a call from Harsh appeared on Riya's phone. "Hello Riya, what are you up to today?" Harsh expressed his displeasure.
"The work is too much for me, Harsh," Riya said to Harsh.
"Did you eat lunch?" Harsh asked worriedly.
"How about you?" Riya responded with the same worry.
"Yes, I did call to let you know that I would be returning a bit late tonight," Harsh answered.
"Why?" Riya inquired.
Harsh added as he finished his talk, "Because there is some urgent work in the office, please do not wait for me and sleep comfortably after dinner. Take care. "
In a saddened tone, Riya said to Harsh, "Take care of yourself and don't be late. I love you. "
"Love you too," Harsh said as he hung up the phone.
"Show me the report, Angad," Riya urged, holding her phone in her pocket and turning to address Angad.
"M... M... Madam, the report isn't complete yet," Angad answered nervously.
"Why?" Riya shouted. "Actually, another product was being tested, so all of my time was spent creating the report for that," Angad said in a terrified tone.
What are you allowed to do with this? I told you this morning how important this report is; now tell me how I'm going to respond to Mr. Dhawan and Mr. Poonia."I commented to them, and I will send the report to them by this evening," Riya stated angrily.
"I'm sorry, ma'am," Angad said, lowering his head.
Sorry,
Angad, it will not work. "Let's find a solution; I have to submit this report today by hook or crook," Riya declared sternly.
"Call all of the team members immediately," Riya instructed Angad.
In less than 5 minutes, all of the team members were in front of Riya. Riya asked that everyone submit an immediate test report. Everyone stopped their other work and went back to the required testing report, keeping the project submission deadline in mind. Riya herself was also helping her team members, keeping in mind the paucity of time. Riya handled her team as a team leader, and the report was delivered to Mr. Dhawan earlier than scheduled. Riya's face was lit up with a victorious smile. Riya thanked her team members and warned them not to make the same mistake again.
Riya returned to her workplace after completing her duties.
Sometimes I don't understand Riya ma'am's behavior, "Shweta," a member of Riya's team, stated to Angad.
"Why?" "What happened?" Angad questioned.
When does she become angry?
When will she be able to be happy? It seemed as if she was confused about what she wanted to do and what she didn't, "Sweta said in a irritating voice to Angad."
Shweta, you can't talk about her like that; she's our boss, and you've only recently joined our team, so you won't comprehend her nature; she's as tough on the outside as she is on the inside, with an emotional and caring nature. She has never caused any issues for her team; our department is known throughout the workplace for its hard work and accuracy, and this is due to the fact that Riya Madam frequently leaves her work to prepare our report with us. I am sure that you will soon know how kind-hearted she is! Angad briefed Sweta about Riya.
Yeah, cheers for me. I just published two chapters on the same day.
I am very happy about the upcoming chapters of this story. Riya and Rachit will be going on a Shimla trip very soon.
Are you excited about the trip?
So, what are your thoughts about Riya's coconut nature? Thank you for reading this chapter. This chapter is a part of my work on #Wattpad titled "Unfulfilled Desires." Please checkout complete story on given link.
https://www.wattpad.com/story/290266827?utm_source=android&utm_medium=link&utm_content=story_info&wp_page=story_details_button&wp_uname=ritu5594&wp_originator=iXHdZ15KNRGIDueCb013VczXqV%2Fx3kixEd%2FRYtZArifHV4WSJKjnmPJ3651XjoSgq0nituWE9A%2FMFWfTpCrJ0qhAoQuGXcoycaENqcPbFLSj5EoEF6Wel9B1PjBSn2xy
If you enjoy the novel, please leave a comment and vote.
Love
About the author
Reader insights
Be the first to share your insights about this piece.
Add your insights