Chance
Fulfilling deepest dreams and desires...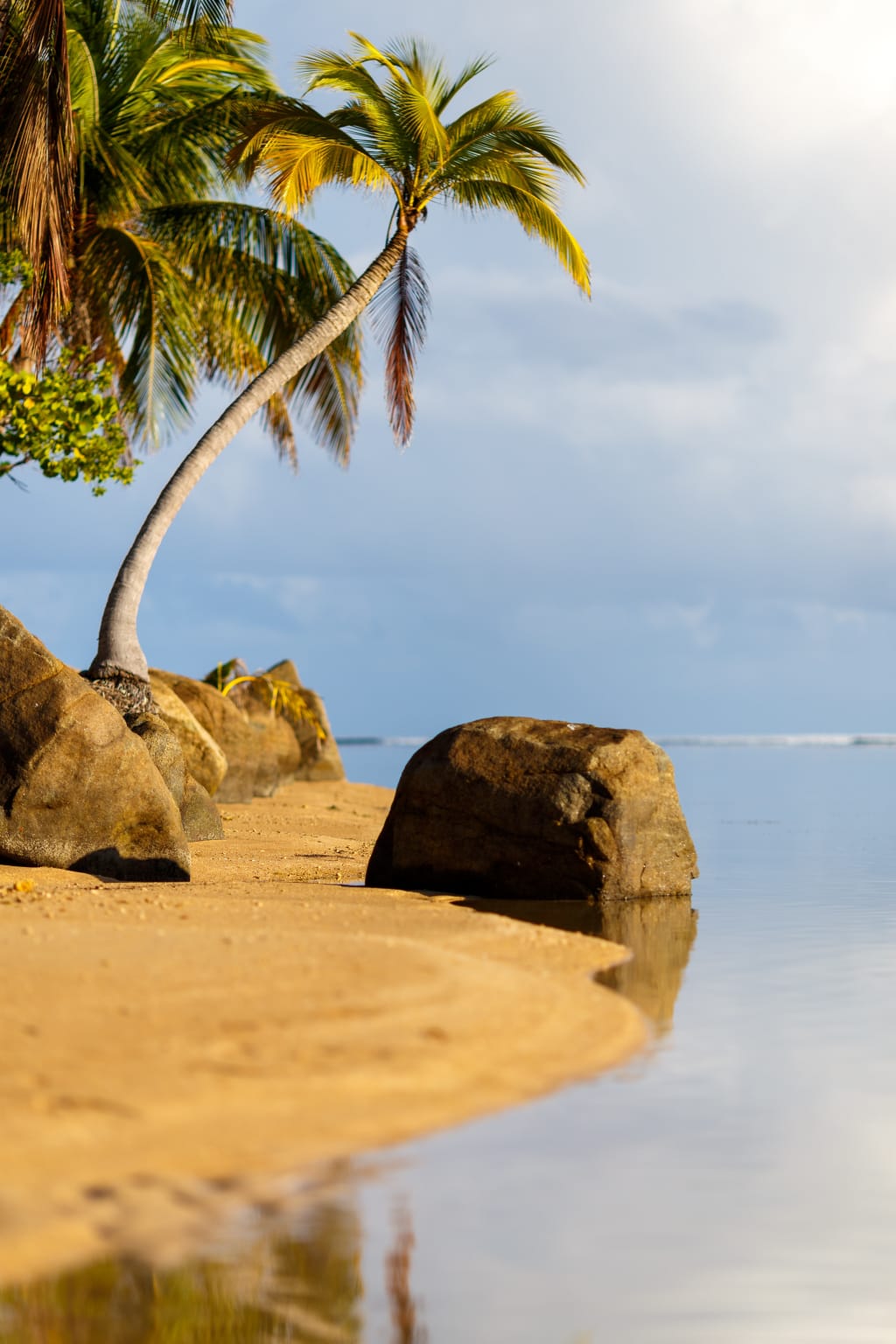 June awoke with a start, her heart pounding in her chest. She had been dreaming again, and it was the same dream she'd had almost every night since the shipwreck. In the dream, the storm was raging, and the ship was being tossed around and battered by giant waves. There had been an explosion, and then nothing but darkness.
She shivered, despite the hot tropical sunshine streaming through the window. She had been living on this island for the past two weeks, ever since the storm. With no sign of help on the horizon, she had no idea what she was going to do.
As she lay there in her hammock, she thought back to the day when she had been swept away. She had been traveling on a cargo ship, bound for Ambrosia when the storm struck. The ship had struggled against the waves, but eventually, it had been overwhelmed and sunk.
June had been lucky: she had managed to grab a piece of wreckage and cling on until the storm had passed. Eventually, the sunlight had broken through the clouds, and she looked around to find herself all alone, surrounded by nothing but the raging ocean.
For the next couple of days, she had drifted, clinging to the wood and praying for a miracle. And then it had happened: the land had appeared on the horizon. She had paddled towards it, and as soon as she had reached the shore she had collapsed in exhaustion.
June had explored the island and had eventually found a sheltered spot on the far side. There was a spring here that provided fresh water, and although she had to make do with whatever she could scavenge for food, she felt safe for the first time in weeks.
June was so lost in her thoughts that she didn't hear the sound of footsteps until it was too late. She looked up to see a tall figure standing over her, silhouetted against the light. Fear-filled, she scrambled to her feet and backed away, ready to make a run for it.
The figure stepped forward and spoke in a low, gentle voice. "It's alright," he said. "I'm not here to hurt you. I'm just looking for a place to rest."
June relaxed slightly as she examined her visitor. He was a handsome man, with dark tousled hair and a broad, muscular physique. He was dressed in a simple white shirt and trousers, and appeared to be just as disoriented and lost as she was.
Intrigued, she asked him how he had come to be on the island. He told her his story, how he had been on a fishing boat that had been caught in the storm. He had also been lucky enough to find a piece of wreckage and cling on for his life.
As June looked into the man's eyes, she felt a strange connection between them. She couldn't explain why, but she felt like she had known him for much longer than two weeks.
That night, they talked long into the night, and June found herself drawn to him in a way she never had before. He was gentle, kind, and seemed to understand her in ways nobody else ever had.
The months flew by, and June and her unlikely companion began to build a life together on the island. They collected driftwood and built a shelter, tended a small garden, and even constructed a simple boat that they used to explore the surrounding waters.
Each day seemed to pass too quickly, and soon, June found herself missing their conversations and laughter when they weren't together. She realized that she had fallen in love with the man, and on a moonlit night, she finally confessed her feelings to him.
To her surprise, he responded in kind, admitting that he had been feeling the same way. He told her that he had been feeling like a lost soul before he had met her, and that now, she had given him a new purpose in life.
The months passed again, and June and her partner decided to make the island their home, establishing a community of two. Although they were alone, and still without hope of rescue, the two of them built a life of laughter, love, and adventure in the tropical paradise.
Eventually, the day came when a passing ship spotted their fire and came ashore. The crew was stunned to find two people living on the island, and even more amazed when they heard their story.
The captain offered to take them with him, but June and her partner decided to stay. They had found something precious in the jungle, and they weren't ready to part with it yet.
The ship sailed away, leaving behind two unlikely castaways who had found something even more valuable than rescue on a tropical island: true love.
Reader insights
Outstanding
Excellent work. Looking forward to reading more!
Top insights
Compelling and original writing

Creative use of language & vocab

Easy to read and follow

Well-structured & engaging content

Excellent storytelling

Original narrative & well developed characters
Eye opening

Niche topic & fresh perspectives

Heartfelt and relatable

The story invoked strong personal emotions

On-point and relevant

Writing reflected the title & theme
Add your insights