Best Friends
Two best friends from Nevada end up falling in love with one another just from doing an online video.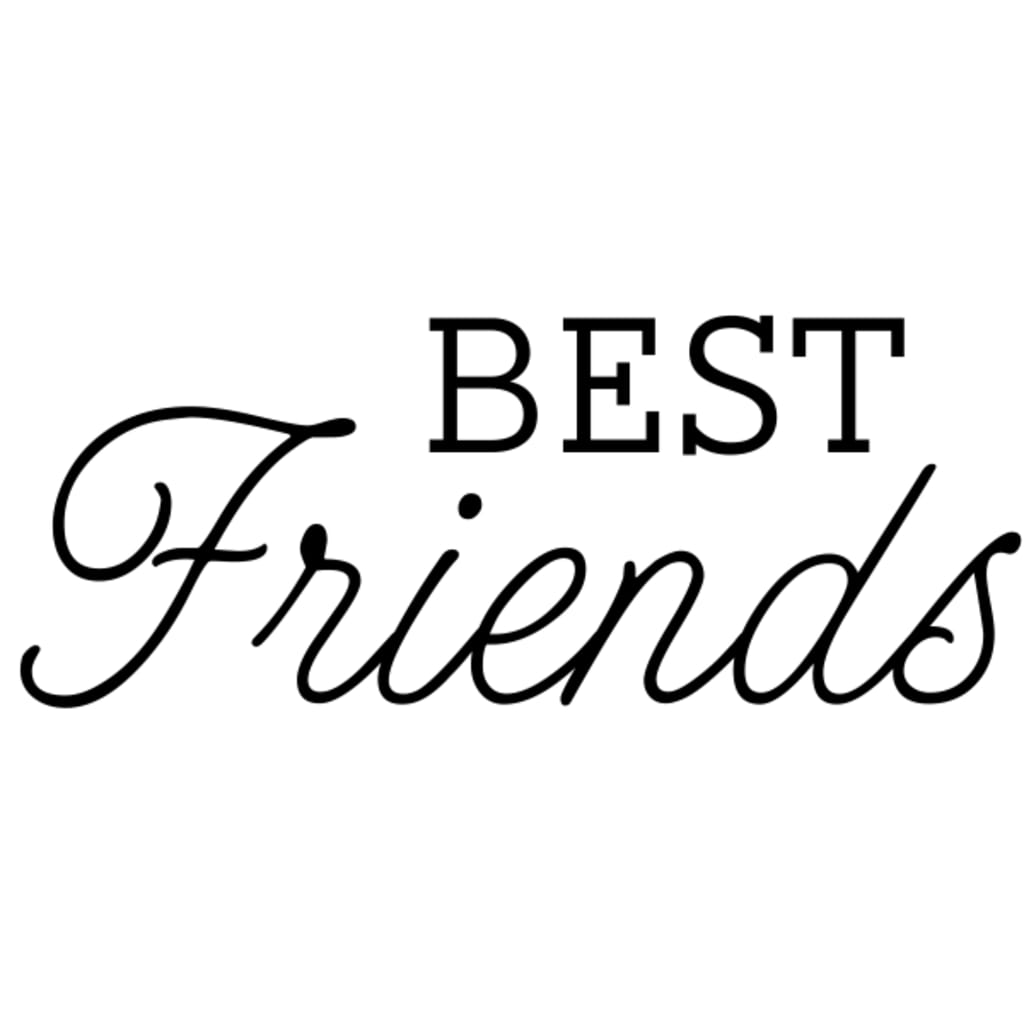 Chapter One
Los Angeles was always such a beautiful place whenever I visited my best friend. Even though it was only the fourth time going to see him within the past few months since he moved out there. Before he moved, I'd never been there, so fortunately enough for me, I was able to go now. Ondreaz used to live in Nevada, but him and his brother, Tony, both moved there to further their careers as social media influencers and I was so proud of the two of them. It did suck, not being able to see them every day, but I went there as much as I possibly could. Ondre always tries convincing me to move there with them, and I think he has me right where he wants me too. He knows if he keeps asking, and giving me good enough reasons to, that I will. Ondreaz has always known me so well, well enough to do things like that. Not that it was a bad thing, I'm glad he knows me that well.
I've known Ondreaz, Tony and their family for as long as I could remember. The three of us went to elementary school together, starting my sixth grade year, Ondre was in fifth grade. I was a new student and one of the other kids decided to pick on me. I remember it like it was just yesterday; the kid was teasing me, saying how I had a dorky haircut. Needless to say, it was just a typical little girl haircut with bangs, I'm pretty sure we've all had one of those. Ondreaz came over and asked what the deal was, and I want to remind you that he's always be a little shy. I saw him around before on the playground and he really only hung out with a few of his friends. But on the day that this bigger kid decided to pick on me, he decided he wasn't being shy. He ended up telling me that he liked my hair and asked if I wanted to hang out, so I agreed, and the rest is history.
"So Jovi? What do you think?" I heard Ondre, snapping me out of my thoughts and I looked at him.
"What do I think about what?" I took a drink of my water.
"Being my girlfriend" He grinned at me, and I ended up spitting water all over him, "hey!"
"What did you just say?"
"For a video Jovi, being my girlfriend for twenty-four hours, you know, its a trend."
"Oh, for a video," I sighed from relief, "sure, why not. How bad could it possibly be to date you?"
"Ask my ex girlfriend, she's the one who broke up with me," Ondreaz looked at me.
"Well she's stupid for one, and you obviously don't need her. Plus you have me as a best friend, what else could you want in life?" I teased him.
"Yeah, yeah," Ondre laughed, "so we'll do the video tomorrow. I don't think it's going to be that bad honestly, everyone always thinks were dating anyway."
"Yeah I know, I still haven't figured that out," I shrugged, taking another drink of my water.
Tony came and sat next to me, he put his arm on my shoulder, looking at me, "I kinda get why people think it though."
Ondreaz and I looked at him, then one another, and back at him again. The two of us were both confused, then Ondre said, "alright well spit out then Tony, don't keep us waiting."
"You guys just do coupley things, and neither of you have dated anyone except for like one person each. So everyone thinks your secretly dating."
"Why does everyone always act like a guy and a girl can't just be friends? Why does it ever have to be something more than that?" I looked at Tony and he shrugged.
"I don't make the rules, but I understand where you're coming from. When I was hanging out with Nikita, everyone just about tore our heads off, trying to accuse us of dating."
"Jovi and I have known each other since elementary school, we've been friends ever since then. But you start hanging out with some new girl, I understand why they would think you guys are dating. But me and Jovi? I don't know."
I nodded my head in agreement with Ondreaz. I didn't exactly think him and I did things couples would do. We hung out all the time, and we were always together, other than now since they moved to LA, but before that we always were. Just like when Thomas and Mia started hanging out, everyone thought they were dating, at first they weren't. Even though they are now that doesn't change anything.
Thomas and Mia are a couple of Ondre and Tony's friends. They have a ton, they live in a house that is now called, "The Hype House". Alex and Kouvr live there too, they're a couple just like Mia and Thomas. Ryland, Nick, Patrick, who we also call Patty, Connor, who's nickname is Paper, they also live there. Charli and Dixie used to be apart of the house but they aren't anymore, but everyone is still friends, they didn't leave on bad terms. So that comes to the next person who lives there, Chase, who used to date Charli. Michael and Calvin also live in the house with everyone else. Since they all just moved into an even bigger house than they lived in before, Tayler, Nate and Kelianne moved in too.
That was one of Ondreaz's reasonings behind why I should move to LA. He told me he'd already talked to Thomas about me moving in and apparently when they had a meeting about Tayler, Nate and Kelianne moving in, Thomas asked everyone about me too. So when everyone agreed upon the decision that if I wanted to come and move into the house, it would be okay. Ondre was doing everything he could to have me move out there, and I'm not going to lie, it was definitely working.
"She's doing it again, isn't she?" I heard someone say, and again I snapped out of my thoughts. It was Brittney, she'd become another best friend of mine since I met her back when Ondre and Tony moved to LA. Brittney is Griffin's younger sister. They didn't live at The Hype House, but in a different house that's called The Sway House. Everyone who lives in The Sway House is of course Brittney and Griffin, Jaden, Bryce, Kio, Josh, Quinton, and Anthony.
"What am I doing again?" I looked at her.
"You're very deep in thought, whatcha thinking about?"
"Just everything, but nothing at the same time."
"That's a mood," she laughed, and I did too.
"What were you saying?"
"I was asking how you were going to like being Ondre's girlfriend for twenty-four hours, Tony told me"
"It'll be the same as it is right now, just being like friends," I shrugged.
"Nooo you're gonna have to kiss him"
"ABSOLUTELY NOT" Ondreaz and I both yelled at the same time. Tony and Brittney started laughing hysterically.
"Why not? That's what couples do" Tony chimed in.
"I don't know about this now Dre.." I looked at him shaking my head.
"We don't have to kiss, relax. Guys it's just for a video, stop torturing her," Ondre laughed a little bit.
"Haven't you ever wondered what it's like to kiss her though bro?" Tony asked Ondre.
"Who's kissing who?" Tayler asked coming over, following along was Jaden, Bryce and Nick.
"No one is kissing anyone!"
"Ondre and Jovi are doing that thing where you're a couple with your best friend for twenty-four hours, and Tony asked if Ondre ever wondered what it's like to kiss Jovi" Brittney got everyone caught up and I nudged her so she'd stop.
"Oh I don't know about Dre, but I have," Tayler looked at me, and made my lips into a fishy face, "look at these luscious lips"
"Can you not?" I punched him in the arm and he rubbed it, "no one is kissing anyone!"
"Ow," he looked at me and I punched him again.
"You're acting like a baby, but took MMA classes, interesting."
"Dre your girlfriend is being a bully," Tayler looked at me, then moved away when I tried punching him again.
"Y'all are gonna make her not do this, and this is going to be good content for our channel," Dre jokingly shook his head like he was disappointed. But he knew I'd still do it, because him and I do anything for one another.
"I just want to know why everyone is messing with me, when y'all could be messing with Britt, she's right here. Mess with her about dating Jaden or someone." I shrugged, and she kicked me the hardest she's ever kicked me before.
Brittney really liked Jaden after the two of them got to know one another but would never tell him. I kept telling her that he probably felt the same way, only because the way he acted towards her. He was so caring and over protective, sometimes more than Griffin, and I was sure that if the two of them wanted to date, Griffin would totally be accepting of it. He was a pretty understanding guy, and I really do believe that he wouldn't care if they did. But for some reason Britt still hadn't confessed her love to Jaden, and I was just trying to help a girl out.
"What was that for?" I rubbed my shin where she kicked me. But she ignored me and acted like nothing ever happened. I giggled to myself knowing she knew exactly what it was for.
"Alright well let's just not talk about any of this before Jovi changes her mind and goes back to Nevada without wanting to do the video with me," Dre told them, and they backed off. That was something he always did for me, he always had my back.
"I'm going to go in the pool, I don't know about you guys but its hotter than satan's ball sack out here," I told them and I took my top and bottoms off, since I had my bathing suit on underneath my clothes.
"How would you know how hot they are?" Bryce asked me.
"Because I licked them, okay?" I said sarcastically and jumped into the pool. When I came back up Ondre was watching me, but he did that more often than you'd think. I think he did it because he wanted to always make sure I was okay, so I just smiled at him, and he smiled back. Brittney got in after me and when the guys started talking she pulled me away from them a bit.
She splashed me in the face, causing water to go right down my windpipe and I couldn't help but laugh because I knew it was coming, but I also choked on water from having my mouth open, and laughing too.
"What is wrong with you?" Brittney asked me.
"A lot, you want me to list it all?" I looked at her, "I can start with all of my medical problems."
"You know what I'm talking about! Jaden, really? You just had to say him?"
"I don't know why you still haven't told him," I shrugged and glanced at the guys, making sure none of them were listening. Even though Dre was my other best friend, I still never told him any of the secrets between Brittney and I. Just like I didn't tell her any of me and his secrets.
"Well because... he doesn't like me," she had to pause for a second to think of an excuse. It was a poor excuse, but she came up with one.
"You don't know that, because you didn't even tell him!" I splashed her with water this time and she looked at me, splashing me back.
"We're becoming better friends than we already were before, I don't want to ruin it."
"The heart wants, what the heart wants sis," I shrugged
"I'll tell him eventually but it's not the time right now"
"Maybe he'll confess his love to you when we go to his concert. He can put on the big screen how in love with you he is."
"I would probably die, so let's not let that happen."
"I don't control the man, the does what he wants at his own damn concerts"
Jaden was a singer, and that was another reason I was visiting everyone. He invited everyone to his concert in LA, and wanted me to even come, so of course I couldn't say no to that, plus I really enjoyed his music.
"Well he won't know I like him then anyway."
"That doesn't mean he won't like you then"
"I still don't know why you think it's possible he would actually like me"
"First of all, because you're one of the most amazing human beings on this earth, and you're more beautiful than any girl I've ever seen. Plus he's just really caring towards you and is way over protective, sometimes even more than Griffin is, and that smile when he looks at you, it's to die for."
"Sounds like you might have a crush on my man, hmm?" She joked, and laughed a little bit too.
"Oh totally," I said sarcastically, "I'm swooning"
She laughed even more, "okay but in all seriousness, all of these guys around here and you haven't developed any type of crush on one of them?"
"I'm an independent woman and I don't need none of these men," I looked around, "okay maybe just Dre but that's because he's my best friend"
"So no feelings for him either?"
"Why would you even ask a question like that?"
"Because you said it yourself, he's YOUR best friend, you know him the best out of any other girl. You've been there through everything with him, and you still stick around."
"Isn't that what friends are supposed to do?"
"Yeah, but don't get me wrong, Jaden is one of the most beautiful men I know. But Ondre is very attractive too, along with all of the other guys here. You literally sleep in the same bed as him, and I just don't know how you even resist it."
I shrugged, "I've never really thought about him in that type of way. Maybe a little bit when we were younger, like when we first met, but then in our teenage years he had a girlfriend for a while, and I just didn't ever think of him that way since."
"Can I ask you something else then?"
"Sure, what's up?"
"What if tomorrow, when you do this whole date your best friend for twenty-four hours thing, what if you guys do it right, and it changes things?"
"What do you mean?" I asked her, a little confused.
"What if he really treats you like you're his girlfriend and you end up falling for him?"
"I think that maybe you're thinking a little too far into this, it's just a trend. I'm not going to fall for Ondreaz because he's going to act like I'm his girlfriend. I think it's going to be the same as we are now, except more coupley."
"Yeah, maybe you're right, I probably am thinking too far into it," Brittney agreed, then the guys got into the pool so we stopped the conversation there.
I thought about things though, I thought hard about them. What if she was right? Like Tony said, Ondre and I have only dated one person each. No, I never thought about Dre romantically, but of course I thought he was the most adorable being on the planet. Things were definitely going to be interesting though, for the video we were doing.
For the rest of the night we hung out in the pool for a little bit, then Thomas decided to order pizza for everyone. He ordered from Pizza Hut, which was one of my favorite places to get pizza from, so I was super excited about that. We all sat around, Paper made a fire, and we just hung out, messing around. But I noticed myself doing one thing while in the midst of things; I caught myself looking at Dre a lot, and even though I said I didn't think of him romantically before, I was then. I was noticing everything about him, and boy let me tell you, I was on a roller coaster of emotions for the rest of the night.
Chapter Two
It was the next day, the day that we were going to do the video for Ondre and Tony's channel. David, one of their other friends, would be filming everything, so it was pretty much going to be like a vlog.
When I woke up, I went downstairs and saw Ondreaz sitting on the couch. I smiled and waved to him as I headed out to the kitchen. Tayler was sitting at the island there eating some cereal. I grabbed a cup from the cabinet and poured myself some orange juice.
"What kinda cereal are you eating?" I asked Tayler, standing on my tip toes to try and look inside his bowl.
"Cap'n Crunch" he told me, while slurping the milk out of the bowl, "here's the box."
"Thanks bud," I took the box from him and then looked in another cabinet for a bowl. I then turned to him when I wasn't able to reach and looked at him.
"What's wrong?"
"I'm too short Tayler, I can't reach, please help me," I laughed some and he came over, pressing his body against the back of mine. He took his time reaching for the bowl, so I finally ended up moving out of his way. It was weird that he'd do something like that, but maybe he was just genuinely trying to get the bowl. I looked into the living room, making sure Dre was still in there and he didn't see what just happened. Thankfully he was still in there, watching videos on his phone.
"Thanks," I grabbed the bowl from him, poured myself some cereal, then went into the living room to sit with Ondreaz.
"Oh you got your favorite, huh?" Dre asked when I sat down next to him and I nodded while taking a bite. He opened his mouth for a bite of my cereal too, and I fed him a spoonful.
"Don't make that a habit loser, you're not going to get much out of me," I took another bite and he started laughing.
"Trust me, I know, you don't play with your food," he put his arm around the back of me so it was sitting on the couch. I watched videos with him until I was finished eating.
"So when are we starting this video so I know when to go get ready?"
"You can get ready whenever then we'll start. I just need to take a quick shower is all, but I know you have to probably do your hair and makeup."
"Most likely, yes," I nodded, pulling my hair out of the bun I had it in, "unless you want me to go out looking like this."
"It doesn't even look that bad," he ruffled it up some and I glared at him, "now it looks bad"
"Very funny" I said to him, making him laugh, "so what are we going to do today?"
"I figured we could go to the store, get something to eat, and then go to an amusement park."
"I thought we were making a video?"
"We are"
"So we're doing what we basically always do," I nodded and he laughed again.
"Yeah, I guess so, since we do tend to do that a lot"
"I'll go get ready, and then we can leave...babe," I kissed his cheek and headed upstairs to get ready.
I took a quick shower, then did my hair and makeup. I put some product in my hair just to bring out the curls in my hair more. Then I did light natural makeup because I knew Dre liked it that way on me, he always told me before that I didn't even need it. After I finished doing that, I got dressed in some black skinny jeans and crop top, then I put vans on for shoes.
"I'm ready boyfriend!" I yelled for Dre when I was coming down the stairs, and slid down the rail the rest of the way. I ended up bumping into him when I got down because he came around the corner when I called.
"I see that, took you long enough," he laughed, looking me up and down.
"Oh please, I didn't even take half the time I usually do, so you shouldn't even be complaining" I folded my arms, looking him up and down like he did to me.
"Are you copying me?" He laughed even more
"No, but you did to me" I raised my eyebrows at him and he put his hands up in surrender, as if saying I was right.
"Alright, well let's go then. David is going to be our cameraman, as usual"
"I didn't expect any less," I smiled at David who was already recording. I looked over to see Brittney on the couch with Jaden, and I waved to them. They both waved back as Dre and I walked out the door.
When we finally got the store, I decided that since Dre and I were supposed to be a "couple" for the day, I grabbed his hand as we walked inside. It didn't bother him though, it kind of seemed normal to me. We decided on going to Target though, to browse around because that's what we normally did anyway.
"I feel like I need something cool for my room. So I have an idea, you pick something out for my room, and I'll pick something cool out for yours."
"That's a good idea, should we go separately? I can vlog whatever I get you, since David brought an extra camera, and he can go with you."
"Then we can just meet back here? That sounds good to me."
"Okay good, so let's say in fifteen to twenty minutes, we'll meet back at this spot?"
"I'll be waiting!" I blew him a kiss, and I wasn't sure if he blushed or not, but he pretended to catch it and it made me giggle.
Dre went off the other way that David and I did, and I looked at David instead of the camera since sometimes I got a little nervous in front of it. So Dre always told me to look at the person instead of the camera, and it definitely helped.
"So Dre has been telling me that he wants this really cool LED light projector that projects onto the wall, and it looks like the galaxy. I checked on the app, and they have it so that's what I'm getting him."
"He'll definitely like that, I remember hearing him say how he wanted to get it," David followed me to where the lights were and we found what we needed.
"I'm also going to get him this cool poster so the light can project on this too," I looked through some posters and found one I knew Dre would like. Since we all just moved into a bigger house we all pretty much had our own rooms, and he was still trying to make his more like him.
After I got a few other things that I saw I liked for myself, I went to pay. Then David and I met Dre back to where we said, and he was standing there cheesing like a little boy at Christmas time. I knew he was excited for both, him getting things and giving me things.
"Ready?" I hugged him when I saw him, "I may have also got myself some things too, but I don't think they're anything you would've bought me."
"It's alright, I did the same thing," he put his arm around my shoulders as we walked back to the car, and of course David was still behind us recording.
"What are we getting to eat?"
"Well we both know what you want, so whatever my girlfriends wants we're getting," Dre kissed the top of my head before we split to get into the car. I handed David my things to put in the back seat with him because I knew he wouldn't mind.
"We should call Michelle," I told Dre when he got in.
"Why are we calling my mom?" He laughed, putting his seatbelt on.
"To tell her that her dreams came true and I'm her new soon to be fake daughter in law" I giggled and he was doing that cheesy smile again that I loved so much.
"You're right she would absolutely love that," Dre laughed, "we'll get something to eat. Then go back home to show each other what we got and we'll call her before we go back out."
"Good, so let's go to Chick Fil A, since girlfriend gets what she wants as you said," I stuck my tongue out at him and he shook his head laughing.
That's one of the things I always loved while hanging out with Dre, it could just be the two of us but we always knew how to joke around and have a good time. That's why I was telling Brittney it would be easy to be his girlfriend for the day. But there was one thing, I kept noticing all the little things about him still. Like the way he would scrunch his nose some when he laughed, or way he would fix his necklaces if he noticed they were messed up. What really threw me over the edge is when he would push his hair back while looking at me.
"So your usual?" I heard him ask, and I looked over at him after hearing his voice.
"Number one deluxe with a large sweet tea," I smiled at him.
Dre nodded and reached over, grabbing my hand to hold, since we were still "dating", it was definitely something new that he'd never done before but it didn't bother me. When we got to the drive thru menu, he order my food, something for himself and for David too. When we got the other window to get our food, he looked through it and handed it to David to set in the back so we could eat when we got home.
Then he did it again, he reached over and grabbed my hand while driving back home. It wasn't a bad thing, but it was just a new feeling. I'm not going to lie though, I kind of liked it.
When we got back home, the three of us went upstairs and ate. I knew Brittney was with Kouvr, Alex, Jaden and Josh outside in the pool. So I decided to text her because I didn't know how to feel at that point.
"So, something weird happened..." I texted Brittney and looked out of the window to see if she got it. I knew when her phone went off because she went to the side of the pool where it was, to check it.
"What do you mean?? With Dre?? FOR THE VIDEO?!"
"Everything was fine, like we've done things like this before. But then he held my hand while driving... and all day I've been noticing things..."
"Noticing things like what? But yeah, I didn't think he'd done that before, so how was that?"
"All I'm going to say for now, is I think you may be right, but I gotta go. We're gonna call his mom to tell her I'm her new soon to be fake daughter in law. I'll keep you updated!" I set my phone back down and Dre ended up calling his mom.
When he called her, he basically told her we were dating, then told her after it was just for a video. Michelle told him she was disappointed that I wasn't actually his girlfriend because for years, she always thought we'd end up together. Dre had to remind her we were just friends and she told him she knew, but that's just what she thought.
After we hung up from here, we decided to show each other what we got. So I went out to the car to get my stuff, since he'd already brought his in, and met him upstairs in his room. I knocked before going in and he was sitting on the bed waiting for me. David started his camera to film and we set up while he did that.
"Do you want me to go first, or do you want to since it was your idea?"
"You look really excited so I want you to go first," I giggled at the expression on his face.
"Okay good, because I can't wait any longer. Close your eyes."
I did as he said, and I waited for him to give me instructions. I was giggling the entire time because he was all giddy to give me whatever it was he bought.
"Alright open!"
I opened my eyes, and sitting there was a light, along with a big stuffed animal. It was almost similar to the one I bought him but of course I couldn't say anything about that just yet. But the big stuffed animal was a cute mermaid, and he knew how much I adored them.
"Ondre!" I looked at him and almost knocked him down by hugging him tightly. He picked me up while hugging me back, then set me on my feet once more, "thank you so much! You know how much I love mermaids!"
"I know, but the light kind of goes along with it," he picked it up to show me, "it has a watery effect because I know how much you love the water"
"You're gonna make me cry, stop. You're the best, I love you so much." I hugged him again tightly and he put his hand on the back of my head, and his other on my waist. He held me tightly to him while we hugged one another.
"I love you too, I'm glad you like everything I got you."
"I really do, this is amazing" I kissed his cheek, "alright it's your turn so close your eyes."
Ondreaz closed his eyes and I took the things I bought him out of the bag. I was amazed that we bought each other similar presents, but it kinda just showed how much alike we were.
"Alright, you can open now," I told him and moved to the side so he could see what I got him.
"There's no fucking way," he laughed, picking up the light that was sitting on his bed, "it's almost the same thing!"
"I know! When I saw mine I was like holy shit," I laughed
"This is the one I've been wanting," he looked at it more then looked at me, he grabbed me again, hugging me. Dre kissed the top of my head and then looked at the poster I bought him. It was a cool galaxy poster that went with the light I got him, "this is so cool, thank you so much baby"
That's when it really hit me. I knew it was all for the video, and he called me cute names all the time. But that was the one, my stomach had a whole fucking zoo in it. I smiled at him so he wouldn't think anything suspicious was going on and he kissed my head again.
"So what amusement park are we going to?" I asked him to change the subject and get the thought of him calling me baby out of my head. I had to keep telling myself it was all for the video and he didn't really mean it. But maybe I wanted him to.
"I figured we could go to Disney because I know how much you love splash mountain and eating all of their good snacks."
"My boyfriend knows me so well," I giggled and he nodded.
He wasn't wrong though, I did love splash mountain and I loved eating snacks just as much as I loved Chick Fil A.
So we soon left for Disney, but this time Dre decided he was going to vlog himself and David stayed behind with everyone else. I was actually pretty shocked when he told me David wasn't coming, because he usually filmed for them.
When we got to Disney, Dre paid for our passes even though I offered a million times, but he told me no since it was our fake date. First we headed straight to splash mountain since I was so excited to go on it and practically drug Ondre there.
While we were waiting in line, he held my hand and he vlogged, so in a way it was different than when we'd usually go. Like I said before, I didn't hate the feeling, it was just new. It was something that I feel like I could get used to if this were to change anything.
After splash mountain, Dre somehow convinced me to go on the yeti, which was a roller coaster that went forwards and then backwards. Then we went on the safari ride in Animal Kingdom because he knew how much I loved animals. I pretty much begged him to go on it every time with me, and he always went.
"So, we should definitely take pictures in front of Cinderella's castle, it's a tradition of ours," Dre told me when we were getting off the safari ride.
"It wouldn't be Disney if we didn't take pictures in front of the castle," I told him while we walked to one of the buses that was going to Magic Kingdom.
"Good, I'm glad we agree. Then after we'll go get your snacks and watch the fireworks."
"You remembered the fireworks this time, huh?" I laughed, teasing him because the last two times we went to Disney he'd forget about the fireworks and want to go somewhere else.
"Well considering the last two times you wanted to see them then chewed my ass out when I decided to go somewhere else, yes I remembered them. I also had help from two different people reminding me to take you to watch them or you'd probably kick my ass"
"They're probably right, I would've kicked your ass" I smirked at him, knowing that I could probably never actually hurt a hair on that mans head. The two of us got onto the bus to Magic Kingdom, and we looked out the window most of the time. But that's because we were pointing out different things to one another.
When we got to Magic Kingdom, we got off of the bus and took our time getting to the castle. We held hands and ended up taking pictures with some characters too actually. Then we somehow found ears that matched for the pictures we were going to take in front of the castle. I also convinced Ondreaz to let me buy our ears since he tried buying everything else.
"We should go take pictures now while we can," Ondre told me putting his headband on and I looked at him. He was so precious and this entire day just proved how precious of a human being he was.
"Let's go then babes," I grabbed his hand and we made our way through the crowd to go get pictures taken.
"I have an idea, and you're probably going to think it's crazy but its just for today" He looked at me and I could only imagine what was going on through his mind at that very moment.
"Go on, I'm listening," I crossed my arms to hear what crazy scheme he had in mind this time.
"We take pictures kissing, but we're not actually kissing. I'll put my thumb over your lips so our lips don't touch."
"So you're clickbaiting people?" I laughed, raising an eyebrow at him.
"Sort of, but we can also post other ones on instagram"
"Oh no, if we're doing this, we're doing it right. We'll post the fake kissing ones on instagram," I smirked at him and he smirked back.
"So you're down?"
"Let's do the damn thing."
Dre and I got in line for our pictures to be taken. We took a couple of cute ones with us just standing with each other and different poses. Then the last one we did, he grabbed my face and acted like he was really going to kiss me at first. Then he slowly ran his thumb over my bottom lip and leaned it, placing his lips over top of it. The whole damn zoo came back to my stomach. My mind was racing and in that very moment, I wanted his thumb to be gone. But I couldn't tell him that, right?
When the woman was done taking pictures for us, Ondre got his phone back and we looked through them. They were really cute pictures and the one of us "kissing" really made my heart throb.
"So, ready for snacks and fireworks?" Dre asked me when we looked through them all.
"Most definitely" I nodded at him and we were off to find a good snack.
After we found some, I paid for them before he could. Then we went and found a good spot to sit and enjoy the fireworks. We had a really good rest of the night. But my mind was still racing.
When we got back to the car, Dre and I both decided that it would be best if he posted the one of us "kissing", and he did. I posted another cute one that I liked, and then we were on our way home.
That's when the texts came through, especially from Brittney, "EXCUSE ME, WHAT IS THIS?"
"It's not real, relax. I promise you it's not, his thumb was there. It was his idea."
"So how did the rest of your night go then??"
"It was... interesting. I'm not sure how to feel after all of it. But it just feels... right"
"What do you mean? You said earlier you were noticing things and that I may be right. What was I right about??"
"You said before what if this video changed things for me and Dre.. I mean I'm not saying it changed anything for him, but I definitely think it might've for me."
"In what kind of way?"
"It's hard to explain through text, I'll talk to you tonight, or tomorrow morning, okay? We're on our way back home right now."
"I'll probably be asleep by the time y'all get home, so in the morning it is, but make sure you tell me in the morning!"
"I will, I promise!"
"Okay, goodnight, I'll talk to you then!"
"Goodnight"
I put my phone up after answering a couple of other texts telling people it wasn't a real kiss. But at this point, I was really wanting it to be. We listened to music on the way back and just enjoyed each other's company.
When we finally got home, the two of us got out and I stood by the door before going in, "I know we usually do things like this, but I feel like tonight was really special. I don't know why, but I enjoyed myself and I had fun with you tonight Dre. We always have fun, but it just seems like it was a lot more fun than usual."
"I feel the same way, thanks for being my fake girlfriend for the day, the video is going to be great," Ondre kissed my cheek and reached for the door to go inside.
"Thanks for letting me be your fake girlfriend Dre, you're going to be an amazing boyfriend to someone one day and I know you'll treat them right. You deserve the world."
"So do you, you're going to be an amazing girlfriend." He smiled, opening the door and the two of us went inside. We went upstairs to our rooms, which were right across from one another. I was about to go in my room but then Ondre stopped me. I turned to look at him.
"Goodnight, girlfriend, since it technically hasn't been twenty four hours yet," he smirked at me, causing me to laugh. I covered my mouth so I wasn't too loud and woke anyone up.
"You're a trip Dre, goodnight. I'll see you in the morning," I caressed his cheek and left a longing kiss on it before going into my room. I closed the door behind me, backing against it and standing there to take in the entire I just had.
It really was about all of the little things, and I noticed a lot of them within the past couple of days. I wasn't sure how Ondreaz would ever feel if I told him all of the thoughts I had. I wasn't even sure if I'd ever want to tell him. I knew that it felt so right though, and I don't know why. Sometimes I just think you're meant to be with someone who you never thought you'd end up with. I knew Dre for years and I didn't know why all of sudden I felt the way I did. I guess now the only question I had for myself was, was I falling for my best friend?
Chapter Three
The next day was the day we were going to Jaden's concert, and as I was really excited, my days in LA were dwindling down for now. His concert was one of the reasons I was there, along with my birthday a couple of days after it. I knew one day I'd move there, but I needed to also think about things.
When I woke up, I went and knocked on Brittney's door to see if she was awake because I needed to talk to her about what was going on. I heard her say, most likely from her bathroom, "it's open".
I went inside and closed the door behind me, and I was right she was in the bathroom. It was early, but I knew she was already getting ready for Jaden's concert.
"I was waiting for you to wake up! So what's going on?" She asked, getting straight to the point, which was fair to her because I did leave her hanging about everything for a whole entire night.
I sighed, sitting down on the step that went into her bathtub. I wasn't even sure how to put things into words, so I sat there thinking. She allowed it to happen, but I knew she was just itching to know I finally looked up at her, "I think I'm falling in love with Ondreaz."
"I'm sorry, I don't think I heard you correctly. Did you say you think -"
"Yes that's what I said, I don't think it really needs be repeated because I'm still not sure how this even happened."
"Well that's an easy answer," She told me, starting to put makeup on. Brittney squinted an eye to put eyeshadow on, "I know guys and girls can be JUST friends, but you've always been there for Dre, and he's always been there for you. Sometimes you're just destined to be with someone even when you didn't think it was that person. Could it really be that bad to fall in love with your best friend?"
"That's the problem, it's not bad at all. Yesterday was amazing, and I know I've spent time with him like that, but being his fake girlfriend, it seemed like it was real. The entire time I was just wishing it was, I guess..."
"And the kiss?"
"Okay that wasn't real, I told you that."
"I know that, but how did you feel about it?"
"I - well - I wanted it to be real, he made it feel that way.. the way his thumb ran over my lips made my heart beat a little faster than normal, my stomach had the whole entire zoo in it"
"I don't think that you're falling in love with him," Britt looked at me through the mirror.
"Then what do you call it?"
"I think you already fell in love with him, and you are in love"
"It doesn't even happen that quick" I looked back her, while she was doing her mascara and she giggled a little bit. I sighed, "what?"
"It was happening all along, don't you get it?"
"Yeah I understand what you're saying, I just don't even know how I'm going to tell Ondre.."
"That's understandable, I'm sure you'll figure out a way though"
"Yeah, I'm sure I will," I nodded, "I'm gonna go see what he's up to actually. I'll come back in a little bit to see if you need help with your outfit, sound good?"
"Sounds good to me," Britt smiled at me and I left her alone while she was finishing her makeup.
I went upstairs to find Ondre on the couch along with Tony, Ryland and Nick. I sat down beside him, and peeked over to see what he was doing since he was on his laptop. He was editing the video that we made, so he could post it soon. I wasn't sure when he was going to post it but I knew it would probably be soon.
I decided on eating something light for breakfast, so I ate some scrambled eggs. After eating my eggs I cleaned the kitchen and went back into where Ondre, Tony, Nick and Ryland were.
"I cleaned up the kitchen, but it's almost noon so I'm going to go help Britt pick an outfit out for tonight, then I'm going to get ready."
"Alright, we'll be down here if you need us, I'm almost done editing," Dre looked up at me from his laptop and I nodded, "you haven't said much today, are you alright?"
"Yeah I'm fine, I'll be downstairs if you need me," I smiled at him and headed down the stairs to Brittney's room.
I went right inside of her room when I got down there, only because I knew she wouldn't mind since it was just me. I saw her looking inside her closest, pretty much throwing clothes.
"So, I thought about it, and you know that cute yellow flowery crop top that you have?" I leaned against the door frame in her closet.
"What about it? You think I should wear that?"
"It'll be cute with these jeans actually," I walked in and opened the drawer that holds all of her jeans. I pulled out the pair that I was thinking of and showed her.
"That is a really cute outfit, but what shoes would I wear with that?"
I looked around in her closet until I saw a pair of sandals the same color as her top and took them off of the shelf, "I think these would look really cute with it"
"Your makeup actually goes well with this too" I looked at her and smiled. She really was one of the most beautiful girls that I'd ever seen and I was really hoping Jaden would realize what he was missing out on. She did a golden makeup look and did her hair really cute. It was braided down the side, as if it were shaved, and then curled it.
"I think I'm going to wear this necklace with it too," she showed me a heart key necklace, which I was pretty sure Jaden had gotten it for her on her birthday.
"That'll be super cute! Jaden got that for your birthday, didn't he?"
"He did! Speaking of birthdays," she turned to look at me, and I already knew what was coming. My birthday was in a few days and she probably had something up her sleeve already.
"What about it?" I asked her, trying to act like it didn't matter to me.
"Your birthday's in a few days!"
"I know, it's just a birthday though, it happens every year."
"No, you turn a different age every year Jovi," she laughed, knowing she was being a smart ass.
"Yeah I know, so what about my birthday?"
"Are you excited?"
"I'm excited I get to spend it with you guys," I smiled and it was the truth, I always liked spending my birthday with Ondreaz and Tony, but within the past year I'd made so many more friends and I couldn't wait to celebrate with them either.
"Good, so anyway, do you need help picking out an outfit too?"
"I had one figured out, but if you want to give an opinion on it, you can. I definitely wouldn't mind that."
"Of course I'll tell you what I think about it," she smiled at me. The two of us went to my room and I already had my outfit laying out from earlier. I decided on an olive green crop top and skinny jeans. Then I had a pair of olive green converse that matched and I was going to do some natural looking makeup.
"That's Dre favorite color, so of course I'm already on board with it," she laughed and I did too. Green was Dre's favorite color, but at the time I wasn't even thinking about that, it was just one of my favorite colors on me.
"I'm just going to do a natural makeup look and half up half down space buns that are braided"
"That'll be really cute!"
"I thought so too! So you like that then?"
"Of course I do, you also look really good in green which is a bonus for you since it's his favorite color"
I laughed shaking my head, "I know, but I'm gonna start getting ready that way we can all leave on time, we only have a couple hours. Hopefully everyone else starts getting ready soon too"
"I'll go up there and yell at them to make sure they do because I'm not missing my boys concert"
"We're definitely not missing his concert!"
"Good!" She said as she walked out the room. I closed the door behind her so I could get ready.
I took a shower first, and then did my hair after I got out. It took some time for it to blow dry but I eventually got it done. I did my makeup and got dressed last. When I was done, I walked out into the hallway to see if anyone else was ready, but of course Brittney already was. As soon as I opened my door, Ondreaz's door open too and he walked out.
"Oh hey, you look good," Dre smiled at me, looking at my outfit, "your hair looks super cute too."
"Thanks Ondre," I smiled some and couldn't help but catch myself checking him out. I didn't think he noticed, thankfully, "you don't look too bad yourself."
"Not as good as you though," he winked playfully and started to walk away which came in my favor since I started to blush. That's never happened to me either, blushing because Ondre says something like that.
"So, I know we're all taking different cars, but is it okay if I ride with you?"
"Yeah of course, you know you're always welcomed to ride with me any day," he looked down at me after we stopped at the bottom of the stairs, "you can ask Britt if she wants to ride with us too. Tony, Nick, Ryland and her can all ride with us."
"Okay, I'll let her know that way she doesn't have to go with anyone else," I took my phone out texting Britt to let her know.
We didn't wait much longer until everyone was ready and we were heading out to the car to leave. I got in the front seat of course, because I always rode up front when I rode with Ondre. Brittney sat behind Dre so we could see each other and talk, Tony sat next to her, then Ryland and Nick were in the back seats.
It was about a forty-five minute drive to the arena. When we got there, they asked for our names and valet ended up parking our car once we got out. I looked around and I couldn't believe how big this place was. I looked over at Brittney and she was just as in awe like I was.
"I can't believe how big Jaden's got, I mean I can, but this fucking fancy," I looked at her while we were going inside.
"This is real fancy," she agreed and looked at me while we walked in. It was so pretty in there.
As we were about to go find our seats, someone stopped us and once again asked for our names, we told them of course. Then we ended up going a roundabout way to somewhere else. I was pretty sure we ended up backstage which was even fancier than before.
"You guys can wait right in here," A security guard told us, and we were pretty much in a waiting room. There were comfy couches and snacks, along with drinks.
"This man does not have us backstage before he performs, that's crazy" Tony said while getting a bottle of water. The others ended up in the same room, and we waited for a little while.
"Hey guys! How you like the new hangout?" Jaden said cheerfully when he opened the door.
"This is amazing Jaden!" Brittney said, getting up and going over to hug him. He gave her a long tight hug back and kissed her on the top of the head.
"You guys are in for a great show tonight, especially you Britt," he told her and smiled. She looked confused at first, and I think we all kind of were. But I made eye contact with Jaden, and at that point I just knew what was happening.
"Front stage?" Griffin asked, and Jaden laughed nodding. Of course we were going to be front stage, we were all friends with him. Not to sound too cocky or anything. But he also needed us front stage for his little surprise too.
We all hung out for a bit until it was time for us to go to our seats, and we waited for Jaden to come on. He started out with one of his popular songs, which was called Comatose, then after that a few other songs.
After one of his songs, he decided to take a break. He looked out to the crowd and found us, waving. We all waved back, then he pointed to Brittney and waved her up on the stage.
"What? What's he doing?" She asked very confused.
"He wants you to go up there," I gave her a little push and she stood there, not budging. I knew this was going to be the hard part, trying to get her to go up.
"Why?"
"Just go, it'll be okay. Only look at him so it'll make you less nervous," I told her and pushed her a little harder this time and she started walking. Jaden helped her up on the stage once she got there and she looked at him.
I saw the two of them talking, but Jaden must've turned his mic off so no one else could hear. Then he turned back to the crowd.
"Hey guys! So this is one of my best friends, her name is Brittney, I'm sure most of you know who she is," Jaden smiled at her, "I made a little video that I want to show, showing how much I appreciate her, I hope you like it"
A video on one of the big screens came up, showing different videos and pictures of the two of them. In the crowd you heard a lot of giggles at funny pictures or videos, and a lot of awing at the other ones. When the video was over, Jaden was grinning from ear to ear.
"That was really cute," I could hear Britt faintly say to Jaden.
"You've been in my life for quite a while, and I'm not sure if you know but I've liked you for the longest time, for as long as I can remember. I have a small feeling you kind of feel the same way and I want to know one thing," Jaden was still grinning, and he turned to her, grabbing her hand.
"What's that?" She asked, looking up at him.
"Will you please be my girlfriend?" Jaden turned red, not from embarrassment, but from blushing.
"What? Really?" Brittney asked looking at him still, her grin now matched Jaden's earlier, "of course I will be, I definitely feel the same way about you."
Jaden gently grabbed Brittney's face and pressed his lips against hers. She wrapped her arms around his neck, kissing him back. When they pulled away they stood there smiling at one another. Then Jaden said something to her again without the mic on. She eventually came back down to her seat and Jaden's show continued on.
After Jaden's show we went back to the same room we were in before. Brittney came over to me while I was talking with Dre and she smiled, "did you know he was going to do that?"
"I had an idea earlier when he said that the show was going to be a good one for you," I laughed.
"I'm glad he asked though, I didn't even think he felt the same way that I did."
"Of course he did, who wouldn't like an amazing girl like you?" I asked, and glanced over at Ondre who was listening to us talk.
"You are pretty amazing, Jaden's a lucky guy," Ondre, of course, had to butt into the conversation. I smiled, nodding to agree with him. I didn't mind him butting into it though.
"Thanks you guy," Brittney hugged both us, then went over to Jaden when he came into the room.
"Did you have fun tonight?" Ondreaz asked me, putting an arm over my shoulder.
"I did, what about you?"
"I always have fun whenever I'm with you," he kissed the top of my head, and all of those butterflies that I had before, came back again.
"Me too Ondre," I wrapped my arms around him tightly, hugging him. He returned the hug, and I snuggled my head into the crook of his neck. It was just so comforting whenever I hugged him and I always loved his hugs.
After hanging out in the room for a while, we decided to go and get dinner after Jaden was ready to leave. We ended up going to The Cheesecake Factory, since we let Jaden decide where to go.
"So I know today is about Jaden, but are you excited for your birthday Jovi?" Tayler asked me while we were sitting there waiting for our food to come.
I shrugged some, and looked over at him, "I guess, I think I'm more excited to spend it with my best friends."
"She actually means Ondreaz," Tony butted in and I laughed.
"No, not just him, I really mean all of you guys"
"Well we're glad that you're here" Griffin smiled, "and I'm sure it'll be a great day"
"I'm sure it will be," I smiled too, then our food ended up coming, so it was the end of the discussion for that subject. We talked about other things, like Jaden's up coming tour and where he was going. Of course Brittney was being a very proud girlfriend, listening to him and smiling the entire time. She sure did like him.