Balloons Can Cry
All the way to heaven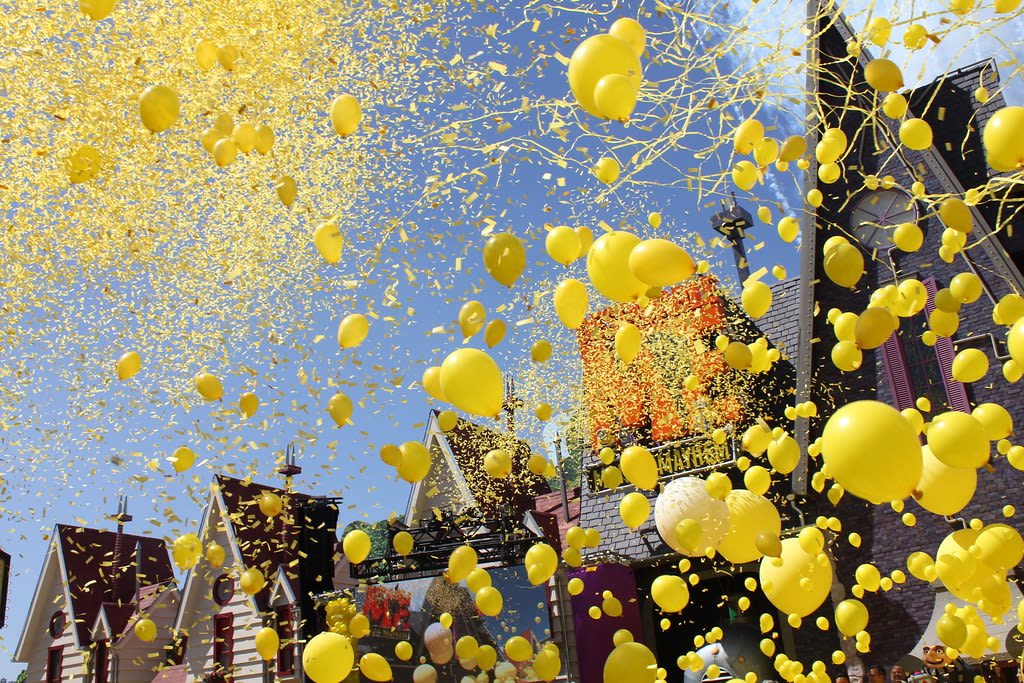 It had been one year since the untimely death of my grandfather. However, my family saw no reason to spend the day broken in tears. When the anniversary of his passing arrived, like a hive mind, we all decided to get together to appreciate the long life he had lived.
My grandfather was a man of few words- Literally, he walked around his home and just observed everything and everyone. He didn't need to say much, he was loved and he knew it. He was our silent symbol of strength, we all felt secure when he was around.
Sometimes he would scare me because he was very light on his feet, I'd see him standing in doorways throughout the house. Though, I always felt safe with him around. I know that my grandmother felt the same.
We coordinated the time and food that was bought, we opened the grill and turned up the music. The smell of charcoal smoke flooded the street. Almost like, cattle being reeled in. The family members arrived one by one.
Hot dogs, hamburgers, macaroni, potato salad, you name it! All of it is laid out on two foldable tables and my aunts lined up with politics soon asking,
" What do you want, baby?" Pulling back wrapped foil, the smell was intoxicating and you could hardly wait for your turn.
Seeing hands being smacked away from the tray of fish, children begging for a wedged potato fry while they waited to be handed a plate. When it was time, the feeling of satisfaction burst through me. We were all there for one momentous occasion.
It's hard to have to deal with death. It isn't something anyone wants to face unless they think that their life wasn't worth living in the first place.
Life is something you have to work at, everything that's in it will never come easy to you unless you were, i don't know- rich, or something. Although, people probably wouldn't treat you like a normal person; you're just walking money. There's something about having hardships that make a person more human than they think. It's almost artistic in a way.
The first anniversary of my grandpa's death was so special to up and we wanted to cherish this day forever by releasing yellow balloons, I snapped a picture right before they all floated out of sight. The picture that I took of my family releasing the balloons into the sky was such a beautiful moment, we were all so happy to see them fly off.
The children were relieved that they didn't have to hold on anymore, they were the most excited in the crowd. At the end of the day, we cut a cake for those who were born in the same month as my grandpa's birth and death.
He was three days away from his birthday when his body gave up, my mother didn't know what to say even though she was notorious for always having something to say. They sat there just waiting for something to change but there was nothing, the silence in the waiting room was deafening.
I wasn't even there when he passed and it broke my heart, that was his last day on earth I spent at a football game with a flute in my hand. The spirit I wanted to show was the spirit of my grandpa returning to his body but a wish so complicated just can't come to be.
It worries me sometimes when I think about my grandma. It is said that older couples who go through the loss of a significant other don't last very long without that other person. Nevertheless, my grandmother has persevered so far.
I've never seen balloons cry before, however, on that day the trails of the balloon's strings looked, to me, like tears of joy. It was then I knew he was home.