A tragic death
By Brandsandu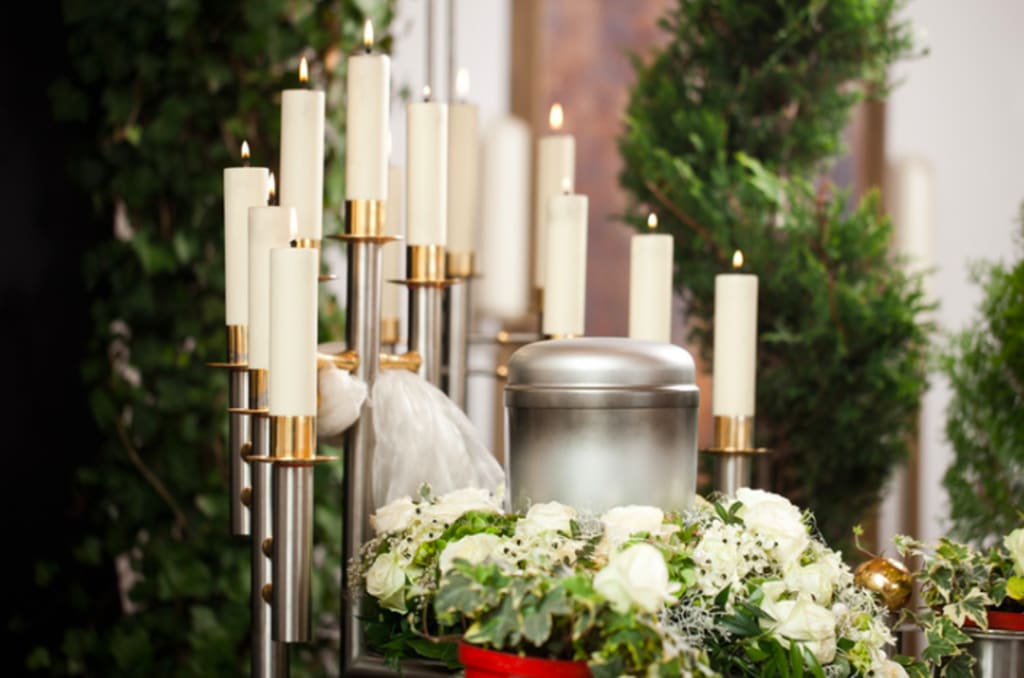 A tragic death
My cousin always seemed to have a history of having supernatural encounters. He has been a witness to unusual happenings and incidents because he was only a child. He kept them to himself out of dread and apprehension. His mom and I were the only ones who listened to him. We were both in charge of trying to calm him down, giving strength, and encouraging him to keep going. He hasn't been able to break free from his inner terror for years because the incidences never ended. I spoke with him today to tell him about a novel I had recently written that was based on his weird experiences. I must admit, mine was a lot gentler than his. He proceeded after listening to my –
This took place in 2010 when he relocated from our Delhi residence to one in Greater Noida. His friend drove him and his possessions to his own home in Noida, which was constructed in a remote location. There were few occupants at the time, therefore there were no nearby buildings. It was at least a five–minute trip to the nearest one. As a result, he moved in with him in that large double-story house. His pal used to share a ground-floor room with his girl companion, while he was assigned to another.
He used to wake up frequently in the middle of the night to the noises of wrangling among his buddy and the female in the next room. He used to slumber without protest after that, but it became a frequent occurrence, so he became concerned. He noticed that the girl cried in an unpleasant tone.
His buddy had to travel out of the city one day and asked his cousin to look after the girl for a couple of days. This came to an agreed upon by the cousin. He and the girl used to cook together, eat together, and assist each other with domestic tasks. He was trying to sleep one night when he heard her screaming in her room in the same manner as before. He stood up. He went to her room to check on her because the crying would not cease, but she continued to weep. He asked her if everything was sort of okay the next morning, and she said yes.
This happened again, and he became really frightened. She banged on his door and asked to sleep in his room after a little while. He slept on the ground for her convenience while she slept on his mattress.
They planned to cook fish one evening, so he walked out to purchase it. He returned to find that all of his clothes — four shirts and four pairs of jeans – had been washed and hung. He questioned as to why she rinsed them so quickly, and she replied that they had all been adequately cleaned up. Regardless, he was blown away. He went back to sleep after they had seafood that night.
His buddy called the next morning. He scolded him when he found out they had seafood. He was sure that she was a veggie who had never eaten seafood! He was taken aback when he heard this. He had no idea what was going on. He was worried, so he told his mother and informed her about his unpleasant experiences. His mom soothed him and advised him to come back home if he needed to.
The girl came over the next day when he was lying in front of the TV and complimented him on how attractive he looked. This was odd, so he lectured her, stating his buddy wouldn't like it if he overheard her, to which she answered, "If he knew, he'd punish her, not me!"
This came as a complete surprise. He couldn't believe what he was hearing and spent the entire night awake. When he told another friend about the girl's experience in the morning, he said she ought to be returned home right away because she was being troubled. He wanted to get rid of her existence since he was scared, so he bought her flights back home, and she quickly accepted.
He dropped her off at the airport, and she told him not to come back to her room too often. He accepted and went back to his house. He turned on the TV at home and felt somebody behind him, but no one was there. He tried to sleep without turning off the lights and sensed a figure move towards the other room for a brief while. He yelled who it was at the peak of his lungs. He decided to stand up and walked through the door with a light source. He noticed that one portion of the mattress was crushed towards the wall as if someone was laying there. There was no one around. He brought the torch to the restroom adjacent to that room and noticed large patches of acid drips on the ground as if something was attempting to be removed. In the bathroom, there was a bathtub with a girl sitting in it in the darkness. When he got a sight of hers, she said, "Evacuate this area as soon as possible." He became enraged when he sensed a blood drop in his foot thumb and passed out there.
He suddenly regained consciousness, began to come out of his room, grabbed as much as he could, and ran out of that residence due to early morning rains coming through the window on him. He was able to depart after paying a big amount of cash to an autowallah because of Holi. That night, he dozed off in a bus station before fleeing to the home of another friend.
Shortly afterwards, he learned that his friend and that female had returned to the house to depart. A renter resided on the first floor. After extensive questioning, he revealed that the owner of the house was an NRI who had murdered his wife in the bathtub. He had yet another spouse with whom he relocated to another country.
The episodes and their causes were now crystal evident.
Although the plot closed, the events that occurred before and after stayed fragmented.
About the Creator
Brandsandu Is A Complete 360 ° Branding & Digital Marketing Company In Delhi & Ncr Providing A Complete Solution From Branding To Social Media, From Public Relations To Media Buying To Interactive Solutions.
Reader insights
Be the first to share your insights about this piece.
Add your insights