A Season for Forgiving
When you choose to forgive those who have hurt you, you take away their power.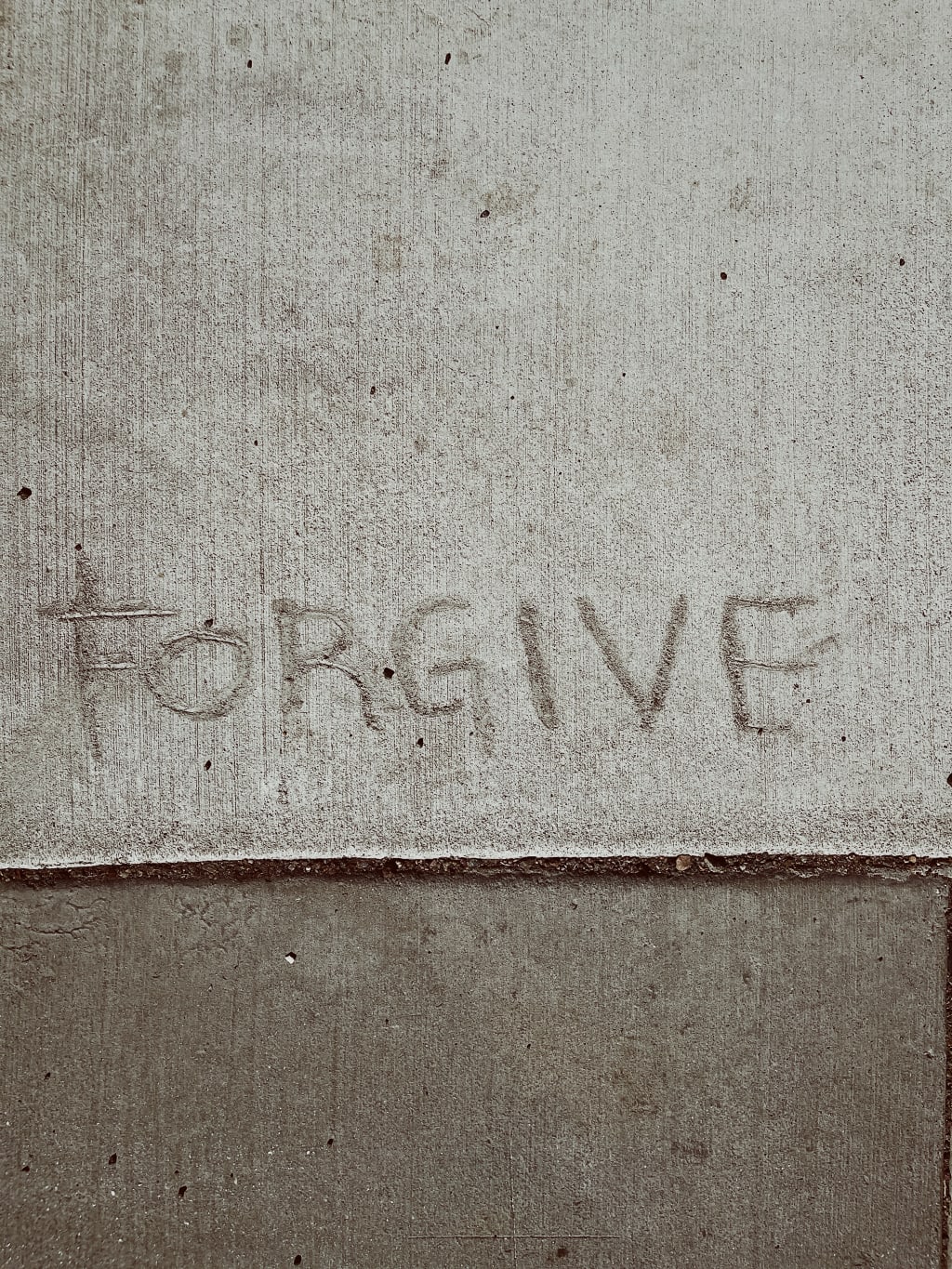 Revenge Is a Dish Best Served Cold
They say revenge is a dish best served cold. And when the thirst for revenge goes back thirty years, it becomes a potent dish indeed.
I looked again at his photograph sticking out of his candidate profile. It is the same guy.no doubt about it, albeit a lot older. "It is the same bas**rd, and he is now within my grasp," I muttered in glee, thinking about myriad ways to make him suffer for his misdeeds.
"I will drown him in boiling oil. No, I will kill him gradually by a thousand cuts!! No, even better I will push him from down a hill as he did to me ", my pent-up anger of thirty years started flowing out in torrents as his smirking face brought back painful memories of the moonless night I could never forget.
Thirty Years Back….
My story started on a balmy evening in the quaint town of Rishikesh when I received a letter from Banaras Hindu University, one of the oldest and the most prestigious institutes established in India. It was a congratulatory letter. I had cleared their tough entrance examination and was offered an engineering seat at the campus in the city of Banaras.
Needless to say, I was ecstatic and my mother was in the seventh heaven. And why not? As a single mother, she had toiled long and hard to make me successful, and this engineering seat was the sweetest fruit of her labors, the crowning glory of her life. But she was also apprehensive, as she said.
"Raghu, I have heard that the ragging is very brutal there. Are you sure you want to go?"
"Don't worry, Mom. I will stay away from those miscreants, and things should be fine," I said, keeping a brave face, although a knot of fear was building within my chest.
The Practice of Ragging
Ragging was an "initiation ritual" that was practiced by the senior students in the higher institutions of the Indian subcontinent countries of India, Pakistan, Bangladesh, and Sri Lanka. Similar to hazing in the United States, the practice involved abuse, insults, and sometimes even bodily and sexual assaults on the new entrants by the college seniors.
Sometimes the "fun" used to take an ugly turn when sadistic seniors used their authority to inflict psychological or physical torture routines on the hapless newcomers.
Only recently, the University Grants Commission, India's governing body, declared the practice illegal, with jail sentences for abusing students. Unfortunately, it was very prevalent in my time, and Rocky and his gang were among the worst seniors who ever walked on the college campus.
Rocky's gang was a terror for every newcomer, From merciless beatings and abusive language to stripping the students naked, the gang was sadistic to the core. The freshers avoided them like the plague, and anyone unfortunate enough to get caught by them would be "humiliated" as an example for others. With new torture devices and newer methods of abuse, Rocky upped his sadistic game with every ragging episode, getting uglier by the day.
The college authorities turned a deaf ear to his nefarious activities as his father was not only an important benefactor of the college but also a notorious local politician who must always be kept in good books. No one wanted to mess with Rocky as his activities surpassed all levels of decency every single day.
That Fateful Moonless Night….
However, despite what I told my mother, I could not escape for long. One dark, moonless night, I was dragged from my hostel room by Rocky and his gang. They took me to the top of a nearby hill and started abusing me physically and verbally as a "punishment "for my avoidance. I was insulted and humiliated and stripped right up to my undergarments. And then, as a final act to prove my "bravery," I was told to jump off the hill.
I pleaded, cajoled, and begged for mercy, all to deaf ears as Rocky's evil laughter punctuated through the deafening silence of the night. I held my stand as the insults and taunts became uglier and angrier by the minute. And then the unexpected happened. Rocky pushed me down the hill as I fell screaming down the inky abyss.
I have no recollection of what happened after that. All I know is that I was in a coma for forty-five days, fighting between life and death. When I finally awoke, my world had changed. My legs had been amputated. My mother had died of grief, and an enthusiastic newcomer had been reduced to an emotional wreck.
As to my perpetrators, Rocky has escaped abroad due to his influential dad, and the other gang members absconded to other parts of the country, out of the reach of the law.
The Present ….
They say when life gives you lemons, you can either die in the sourness of defeat or use the lemons to make lemonade out of it. I choose the latter. With great effort and persistence, I rebuild my life and my career.
I completed my engineering with distinction and became an entrepreneur and soon the wheels of fortune started turning in my favor. I became the envied owner of the fastest-growing start-up in India. Candidates now vied to work for my company, and my innovations became the hottest discussion topics of the business circle far and wide.
And sitting in my corner office reading Rocky's resume, who was sitting outside waiting for his interview to begin. I smacked my lips to savor the sweet taste of revenge as I called him inside.
He did not recognize me but it was the same devil, all right.
"I am Rocky." He said in a gravelly voice, extending his hand. It was a metallic hand. He had no real hands. He wore a torn coat frayed at the edges, and his sluggish demeanor bore the marks of bad times. Karma had turned one complete cycle. I looked at him and finally decided,
"We just filled the walk-in position with another candidate. Sorry for the inconvenience."
As he walked out of the door, I wondered if I had lost a golden opportunity to take revenge. At that moment, the distant peals of a temple bell banished my confusion.
It was the festive season of October. It was the month when Deepawali, the festival of lights, was celebrated to signify the victory of light over darkness, knowledge over ignorance, good over evil, hope over despair, and forgiveness over revenge.
It was the season for forgiving and moving away from the darkness. I thus closed the most painful chapter of my life and experienced a halo of calmness I had never experienced before.
About the Creator
I am an executive who likes spending time reading and writing about almost everything under the sun.I love writing within the cusp of relationships, history, and creativity where boundaries are blurred, and possibilities are immense.
Reader insights
Be the first to share your insights about this piece.
Add your insights