A Pair of Pear Trees
The Sweet Taste of Memories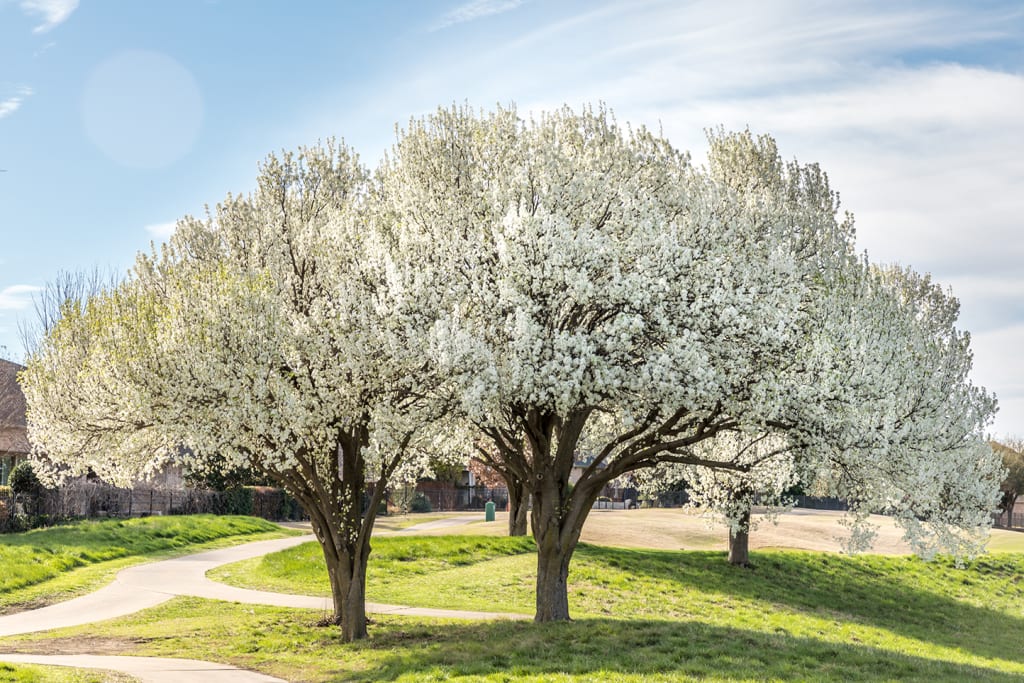 If my memory serves me correctly, I distinctively remember not 1, but 2 pear trees evenly-spaced apart, adjacent to the gated entryway at the front of the park where that photo was taken. But then again, its been years since I've been there and a lot has since changed. Although crazy as it sounds, I feel like I can still remember the taste. Juicy, crisp and sweet, the pure taste of Springtime, sunshine and family get togethers. Memories too often taken for granted, until the day comes where you wake up and realize just how much those moments really meant and how much you wish you could just rewind and relive them all over again, if only for a little bit.
After church service concluded, the family all gathered around, swapping stories, laughing and cracking jokes just outside the chapel. We'd all go out for lunch most times, but sometimes we'd just walk and talk. Other times Grandma would pack the largest of all picnic lunches for us to eat at the park. I had the strangest taste buds of any child you'd ever heard of, and the adults would always make fun of me. For some God-awful reason, I still cannot explain, I always craved canned sardines. Don't ask me why. I was a strange child. I eventually out grew that though... thank God.
That's how I remember the pair of pear trees at the gate whenever we arrived. Aunt Miranda always wanted us to stop so she could snap a photo, but everyone was camera shy, except for me. Aunt Miranda couldn't ever figure out how to work the darn camera, and everyone would get upset. Then Grandma would start complaining, saying, "That thing looks expensive. Why would you buy that?" "Say Cheese! Wait...No, not yet." Then Grandad would lift me up onto his shoulders and let me pick a pair of pears from the tree. Dressed in my Sunday best, clip-on tie and penny loafers, because Mama made me dress up for Church every week. Though I still don't understand why I always had to wear a tie, when Jesus's clothes kind of looked like bedsheets.
Then Whenever Autumn came around, all of the leaves covered the ground and the pear trees were barren and bleak. I remember playing in the park with friends until dark, and all the crunching sounds beneath our feet, mountainous piles of the most colorful leaves you'd ever seen, and winds strong enough to uproot a tree. We'd play football, freeze tag, hide and go seek and chase, and when the evening bath water immediately turned grey, that was a sure sign that you had had a good day.
Those are the kind of memories that I hope will never fade. Our most valuable possessions are stored within our brains. If love is a fire that burns within our hearts, then memories are the gasoline that keeps love burning brightly in the dark. It's in the smells and in the tastes, and in the scarred elbows and knees. It's in the photos, the knick-knacks, the hand-me-downs and lost and founds. It's in the phrases and the old-sayings, and the ways that used to be. It's in the smiles, in the laughter and the secrets you failed to keep. Those are the moments that make up a life and that make it all worth while, just like a pair of pear trees at the park in Springtime.
If you like my articles, stories and content, please feel free to like, subscribe or leave a tip. Your support is much appreciated! Thanks.
Short Story
Creative Arts Specialist. Writer/Copywriter, Musician, Producer, Visual Artist, and Entertainer. Owner of IYAM Entertainment Studios in Las Vegas, NV. (www.iyament.com)