A Most Amusing Grandfather
Hilarious, from his denture to his slippers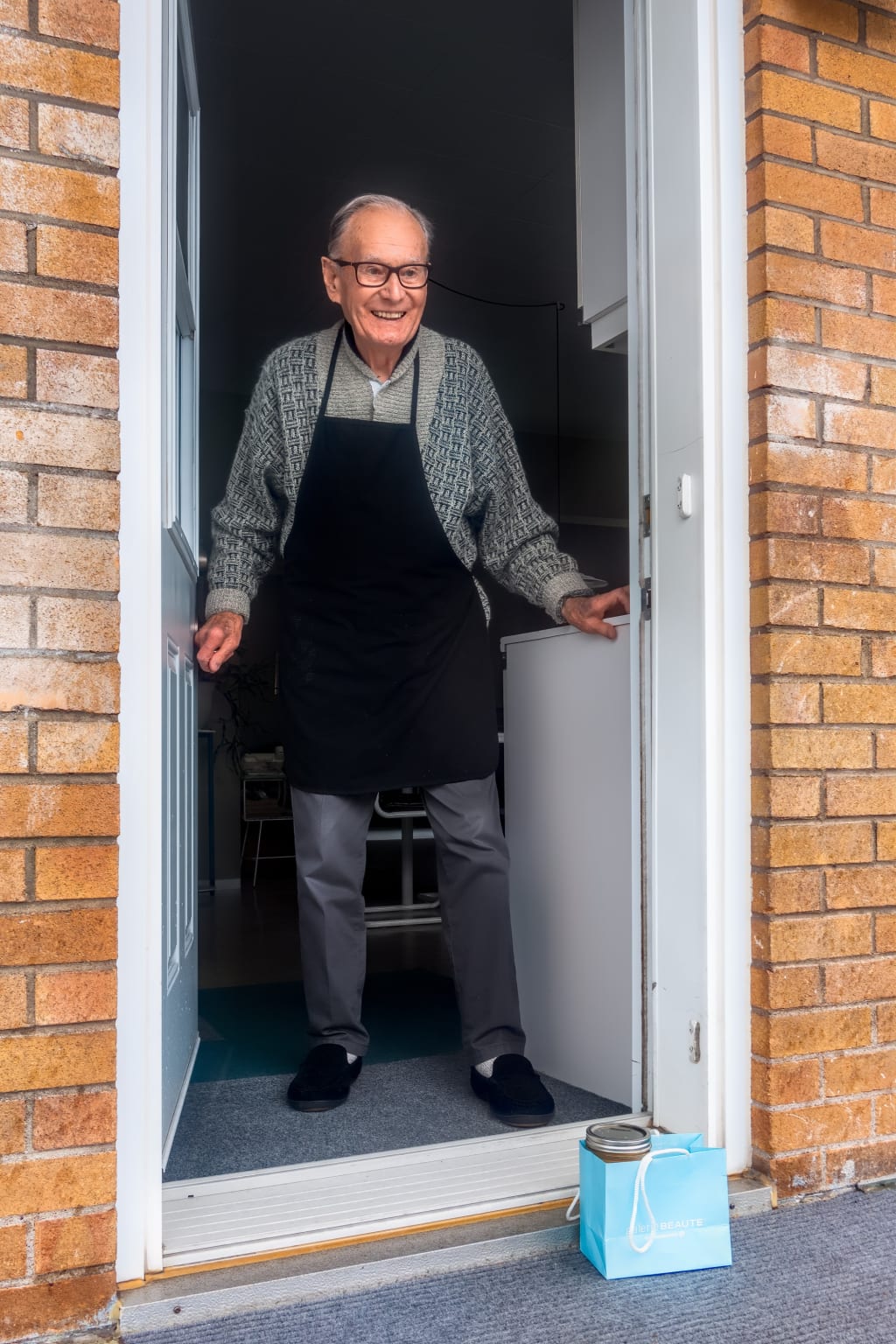 Smart boy wanted (Photo by Andre Ouellet on Unsplash)
The front wheels of the car hung precariously over the precipice. A fall of rock below caused the vehicle to slide even further over the edge. As the situation looked increasingly hopeless, Peg Man soared towards the danger at the speed of a bullet, his white cape flapping wildly. As the superhero placed his head under the front of the car in order to push it back to safety, there came a distant call.
"Smart boy wanted," it boomed. Suddenly, the car, which was a toy, was pulled from the cliff's edge, which was a bed, and Peg Man, who was a wooden clothes peg with a torn handkerchief for a cape, was placed on a pillow for a well-earned rest. He could perform his heroics another time.
The voice repeated its request for assistance, and five-year-old Simon, knowing the significance of the appeal, dashed from the bedroom into the hallway, where his grandfather knelt, having just pulled a plug from a socket in the skirting board. Simon knew the drill.
The young boy stood by a vacuum cleaner, warm from recent use, and, on a signal from Grandad, he pressed the cord rewind button with his foot. In an instant, the cleaner gobbled up the flex like spaghetti, and the plug shuddered as it settled into its home. Job done.
After Grandad had placed the vacuum cleaner in the cupboard under the stairs, he went into the kitchen where, as was usual on Simon's completion of that particular task, he procured from a drawer a large flat box, beneath the lid of which lay an assortment of chocolates in brightly coloured foil wrappers. Simon picked out an orange cream.
This was Simon's reward for helping out, and it was one that the young boy considered great value, given the minimal amount of effort that he had expended in earning it.
Simon loved his grandfather, not solely because of his generous pay structure, but also because he was an unending source of amusement. One day, Simon and his grandmother had laughed secretly, but hysterically, as Grandad searched high and low for his reading glasses, which were perched on the top of his head.
After that episode, several repeat acts of spectacle absent-mindedness occurred, which diluted its novelty, and aroused in Simon the suspicion that Grandad was misplacing his glasses deliberately for comic effect. Not wishing to hurt his feelings, Simon laughed anyway.
Another source of great amusement to Simon, and one Grandad had less control over, was that when he yawned, sometimes his upper denture would fall, as sure as a guillotine blade, to reveal a cavernous hole below his upper gum. Simon's first sight of that dental detachment caused him no little alarm, but it happened so often, he soon became inured to it.
Grandad only used denture fixative when going out, so indoor separation of gum and denture was a common occurrence. After such a collapse, Grandad would utter the most profane expletive allowed in front of Simon's sensitive ears, oh, fiddlesticks. He would then poke the wandering denture back into place with his thumb, and the next time he yawned, he'd cover his mouth with his hand.
On one occasion in the kitchen, the upper set unbound slipped from Grandad's mouth altogether when he coughed. It evaded his grasping fingers, and landed with a plop in the cat's drinking bowl. The whole move, from escape, through fumble to splash, was over in a second, but it was the cause of greater hilarity than anything that had gone before. It was so funny, Grandma said, that even the cat had laughed.
After Grandad had rescued the denture, and rinsed it under the tap, Simon made the comment that he wished that he wore false teeth. The quizzical look the young boy got from his grandparents invited elaboration on what was an unusual desire for a five-year-old.
"Because if I got toothache," Simon said, "I could just take them out, and let them get on with it." Simon delivered his statement in earnest, and so he couldn't fathom which part of it had caused his grandparents to laugh so much.
But even the hilarious event with the cat's drinking bowl was trumped a few days later, when Simon was kicking a football about at the bottom of his grandparents' garden. On that occasion, Grandad had attempted to kick the ball back to Simon, but his slipper had flown off and soared over the fence into a neighbour's garden.
As the flying footwear disappeared out of bounds, Simon looked at Grandad, who watched its flight wide-eyed and open-mouthed. As though on cue, the upper denture fell, which served to increase Simon's hilarity. As Grandad, who was also in kinks of laughter, hopped back towards the kitchen, Simon was on the verge of collapse.
It was a cold February morning when Simon accepted his grandmother's offer of a cup of hot chocolate. While she set about making it, the young boy left the crowded kitchen and wandered into the spare bedroom, where Grandad's body reposed, avec or sans denture Simon couldn't say, in the dark, airless confines of a maple coffin supported by a pair of trestles.
The crying had stopped; the waterworks switched off, and a brave little soldier was on duty for the funeral that afternoon. But on the day of the phone call, which relayed the news to Simon's mother that Grandad had died suddenly of a heart attack, the young boy was inconsolable.
He had dived onto his bed, where he buried his face in a pillow and sobbed, punching and kicking the mattress and repeating no, no, no!
Simon sat on the bed in which he slept when he stayed over at his grandparents' house. He stared at the wooden box that contained a new, silent, unamusing version of his grandfather. A tear rolled down his cheek, and he began to sniffle.
Simon's mother entered the room, carrying a tray, on which were a mug of hot chocolate and some biscuits. On looking down at her forlorn child, she immediately placed the tray on a bedside table and went to comfort him.
"It's not fair, Mum," Simon said. She put her arm around his shoulder, and a tear ran down her own face.
"I know, Simon. Life can be cruel," she said. "Come on, we'll go in the other room, where it's warm."
His mother rose, and carried the tray out of the room. Simon picked up Peg Man from the carpet, and he dried his eyes on the superhero's cape.
family
About the author
Reader insights
Outstanding
Excellent work. Looking forward to reading more!
Top insights
Heartfelt and relatable

The story invoked strong personal emotions

Easy to read and follow

Well-structured & engaging content

Excellent storytelling

Original narrative & well developed characters
Compelling and original writing

Creative use of language & vocab

Eye opening

Niche topic & fresh perspectives

Masterful proofreading

Zero grammar & spelling mistakes

On-point and relevant

Writing reflected the title & theme
Add your insights