A Christmas Letter From Yesteryear
When did Christmas lose its magic?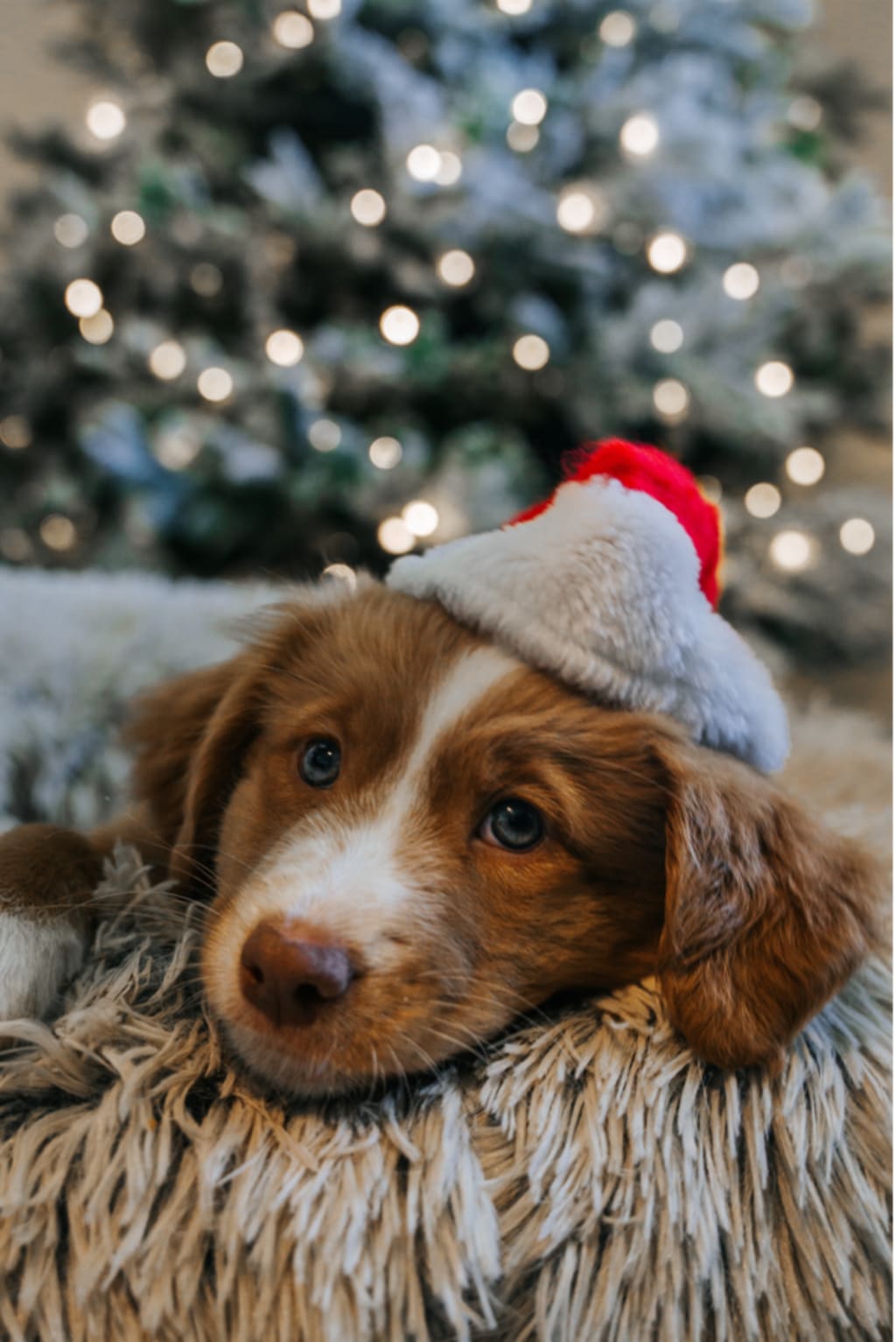 Hugging a bowl of popcorn to his chest on the couch, Toby blankly stares at the TV as the Grinch returns to his lair on Mount Crumpit. It's 9:02 pm and the heat is palpable. Reheated pizza slowly makes its way through his stomach, gurgling every so often.
A message buzzes his phone, illuminating a rounded rectangle on the coffee table.
Family Group Chat: What a blast from the past!
He lets the phone dim its brightness and goes to shovel another handful of popcorn into his mouth, only to find the bowl is empty, spare a few smaller pieces and some unpopped kernels. Toby sighs heavily and rests the woven wood on the seat cushion next to him.
"Am I just eating because I'm bored?" the Grinch asked, seemingly speaking to him.
"I am," Toby replies. He lurches his body off the couch, stretching his hands to the ceiling and twisting his back. Rubbing his eye with his palm, he ambles off to the kitchen. Reaching the stainless-steel fridge with dents on the front instead of magnets, he pulls open the top door and examines the ice growing inside. Covered in a crystalised layer of white, the freezer was overflowing with microwave dinners and repackaged meat.
Toby takes a spoon from the drawer and returns to the freezer, fishing his hand around a bag of frozen peas for a tub of Ben and Jerry's. Prying open the frozen lid, he devours two shallow scoops while standing in front of the fridge.
As the Grinch began alphabetically hating the people of Whoville, the lights flickered and dimmed. Caught with a spoon full of chocolate chip cookie dough, the power cuts out, plunging the room in darkness. Despite the moonlight peeking through slots in the blinds, Toby bumps into the island countertop.
"Damn it," he mutters to the darkness, rubbing at the tinge of pain on his side. With his hands padding the empty space in front of him, he manages to find the box of matches by the stove. Match by match, he rifles through the top cupboards and finds three old candles. Toby lights them and brings two to the coffee table, leaving one in the kitchen.
In the flickering flames sitting on the small wax pedestals, Toby finds his phone concealed in the couch cushions, squinting his eyes as the screen illuminates his face. Sliding away the message notification, he begins to scroll aimlessly through Facebook.
Between photos of his old high school friends catching up without him and posts of his cousin's children making gingerbread houses, Toby's feed is flooded with Christmas cheer. He rolls his eyes, swiping past pre-Christmas sale advertisements and finds that no matter how many times his thumb moves up and down the screen, the heat is still overbearing.
Toby lurches off the couch and returns to his tub of ice cream, scooping a mouthful by the single candle.
"Wow," he says to the empty house, "It's a Saturday night. And I'm home. By myself. Eating ice cream. From the tub. In a blackout. Two weeks before Christmas." He shakes his head in self-pity, realising how different life used to be when he was little.
Toby recalls a life lost to time, back when the only thing on his mind was Christmas morning. In the dim glow of the small candle, he sees his seven-year-old self writing out his list to Santa on the island countertop.
"Dear Santa," his younger self reads, "this year I have been very good. I make sure my room is clean, I make my bed every morning, and I take out the rubbish in the house. I also help mum in the garden and help dad wash the car."
Although this was not as far from the truth as one might expect, many of the car washes ended in water fights with his dad and _.
Swinging his legs on the barstool, young Toby continued reading. "For Christmas, I would like a puppy named Charlie. I promise to take good care of him and walk him every day and feed him and play with him and love him forever and ever."
Adult Toby smiles, remembering the absolute joy of opening his eyes on Christmas morning to find a dog collar around his bedroom door handle. The happiness of rushing downstairs to find a Labrador Retriever cross brought Toby to tears. It's only now that he realises this is the first Christmas since Charlie passed.
"Also, I would like some new books," young Toby continues. "I will make sure to leave out some cookies and milk for you and a carrot for your reindeer. Love from Toby."
Folding up the letter, young Toby looks up at his older self, resting a kind smile on his rounded cheeks.
"Do you think Santa will bring us a puppy for Christmas?" He asks.
Toby wipes a tear from his cheek. "Yes. And he'll be the best puppy ever."
family
About the author
Hi! My name is Scott and I'm an author, editor and copywriter. When I'm not adding to my never-ending TBR pile, I'm either salsa dancing, forgetting a great story idea, or writing my next book. I hope you like my short stories and poems! :)
Reader insights
Be the first to share your insights about this piece.
Add your insights